HOLA DE NUEVO, TRONCOS!
Desde hace varios meses tenía en mente la idea de ilustrar a una guitarrista o baterista de Punk o Rock, pero nunca me había atrevido a hacerlo debido a la complejidad de los diseños de los instrumentos.
Pero eso cambió hace dos días, cuando por fin me atreví. Lo primero que hice fue decidir que instrumento tocaría nuestra protagonista, y aunque tardé un poco pensando, me decanté al final por la bateria. Busque durante horas referencias del instrumento en diferentes angulos, hasta que encontré el que quería.
Fue un dibujo que me costó mucho, pero al final encontré lo que queria. Me ayudó muchísimo la referencia de la bateria, sin ella no hubiese podido hacer los detalles del instrumento. Es por todo esto que el día de hoy, emocionado, les presento a "Kania, La Chica Baterista".
HELLO AGAIN, TRUNKS!
For several months I had in mind the idea of illustrating a Punk or Rock guitarist or drummer, but I had never dared to do it due to the complexity of the instrument designs.
But that changed two days ago, when I finally dared. The first thing I did was decide which instrument our protagonist would play, and although it took me a while to think, I finally opted for the drums. I searched for hours for references of the instrument in different angles, until I found the one I wanted.
It was a drawing that cost me a lot, but in the end I found what I wanted. The reference of the drums helped me a lot, without it I would not have been able to do the details of the instrument. It is for all this that today, excited, I present to you "Kania, The Drummer Girl".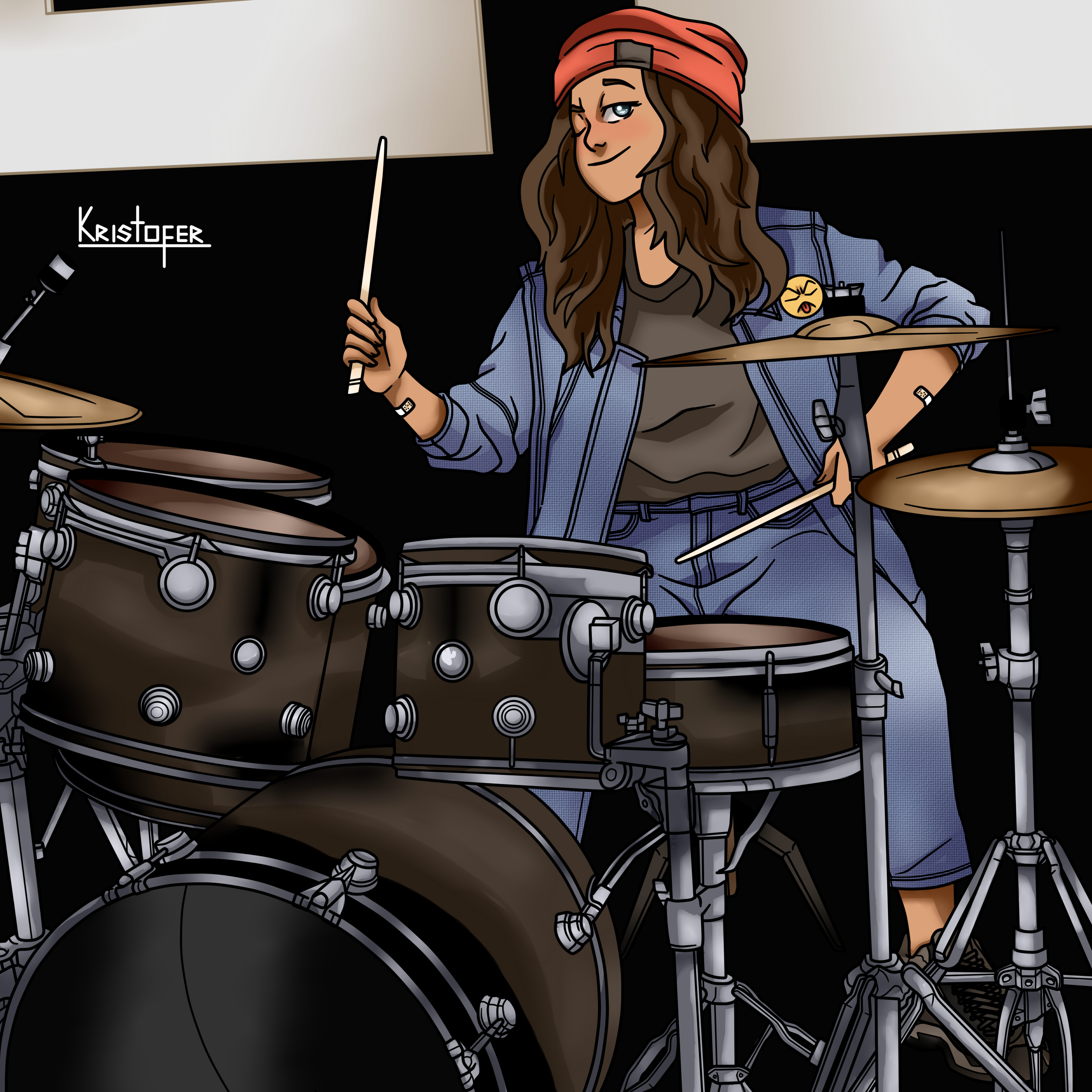 Step by Step:
Primero, comencé dibujando un boceto del personaje.
First, I started by drawing a sketch of the character.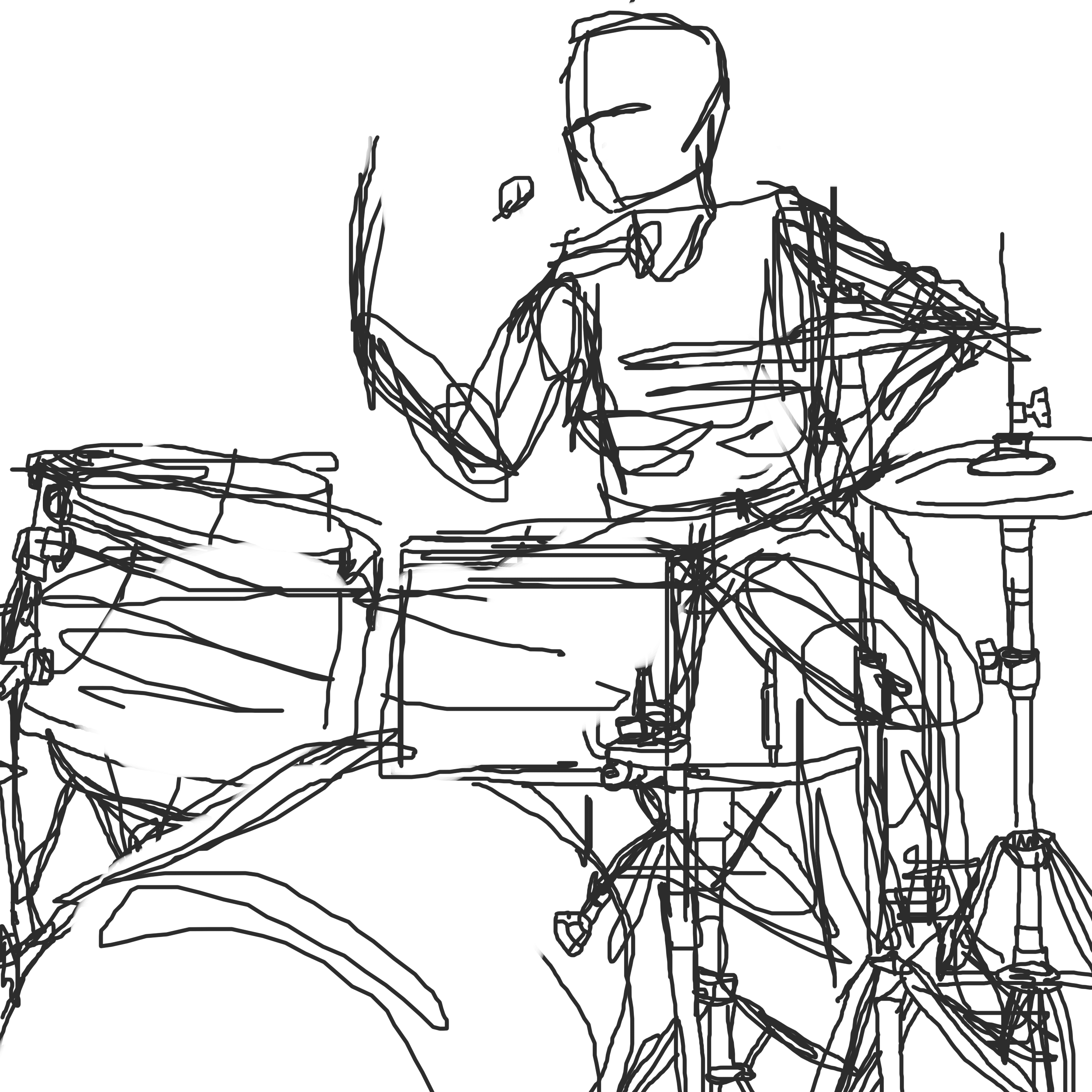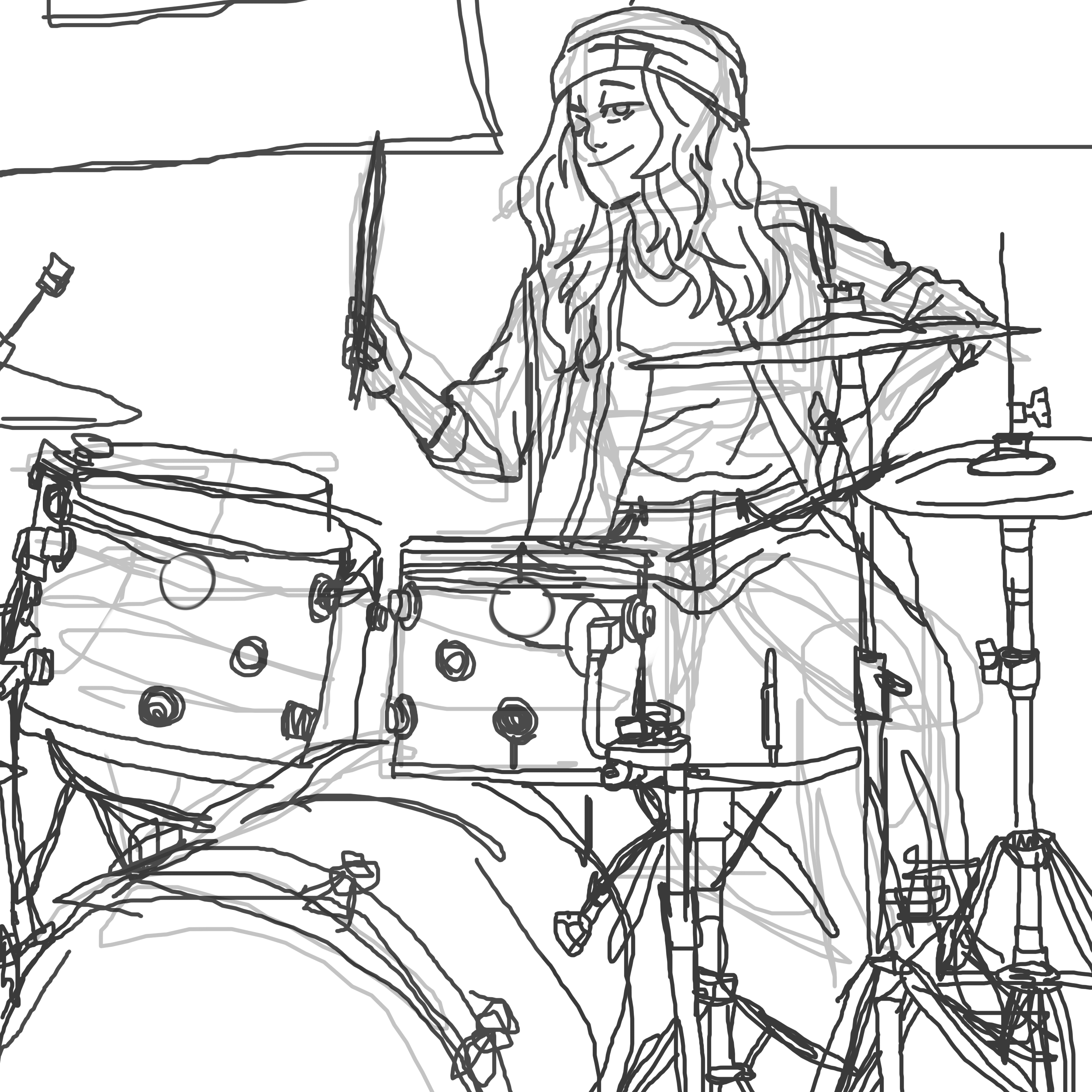 Luego, decidí dividir mi proceso en dos partes. La primera, en donde definiría el Lineart y el coloreado de Kania, y luego, el Lineart y el coloreado de la batería. Esto me permitiría llevar un mejor control en la ilustración y ser lo detallista que me gusta ser cuando dibujo. Comencé este proceso, entonces, con el lineart y coloreado de Kania.
Then, I decided to divide my process into two parts. The first, where I would define the Lineart and the coloring of Kania, and then, the Lineart and the coloring of the drums. This would allow me to have better control in the illustration and be as detailed as I like to be when I draw. I started this process, then, with Kania's lineart and coloring.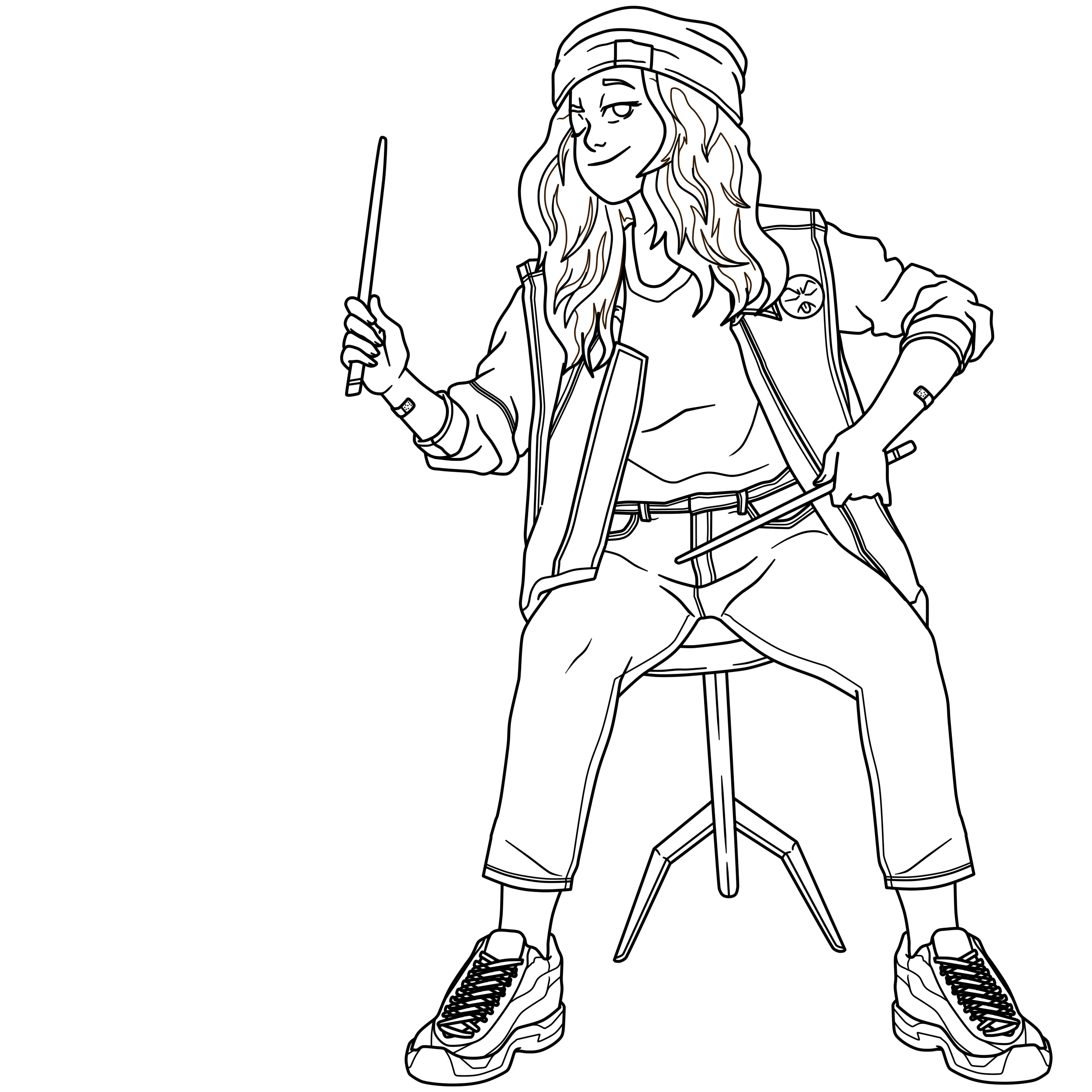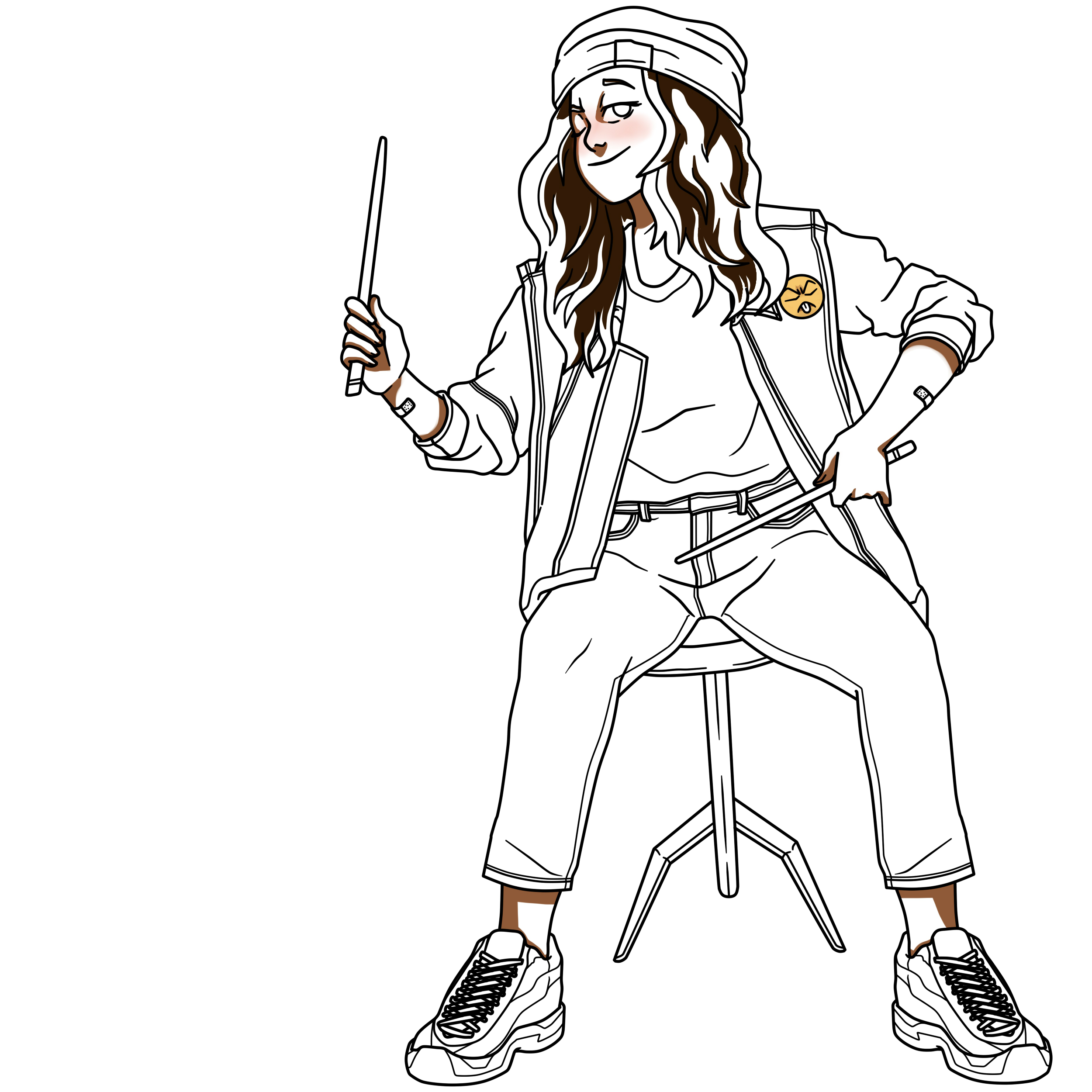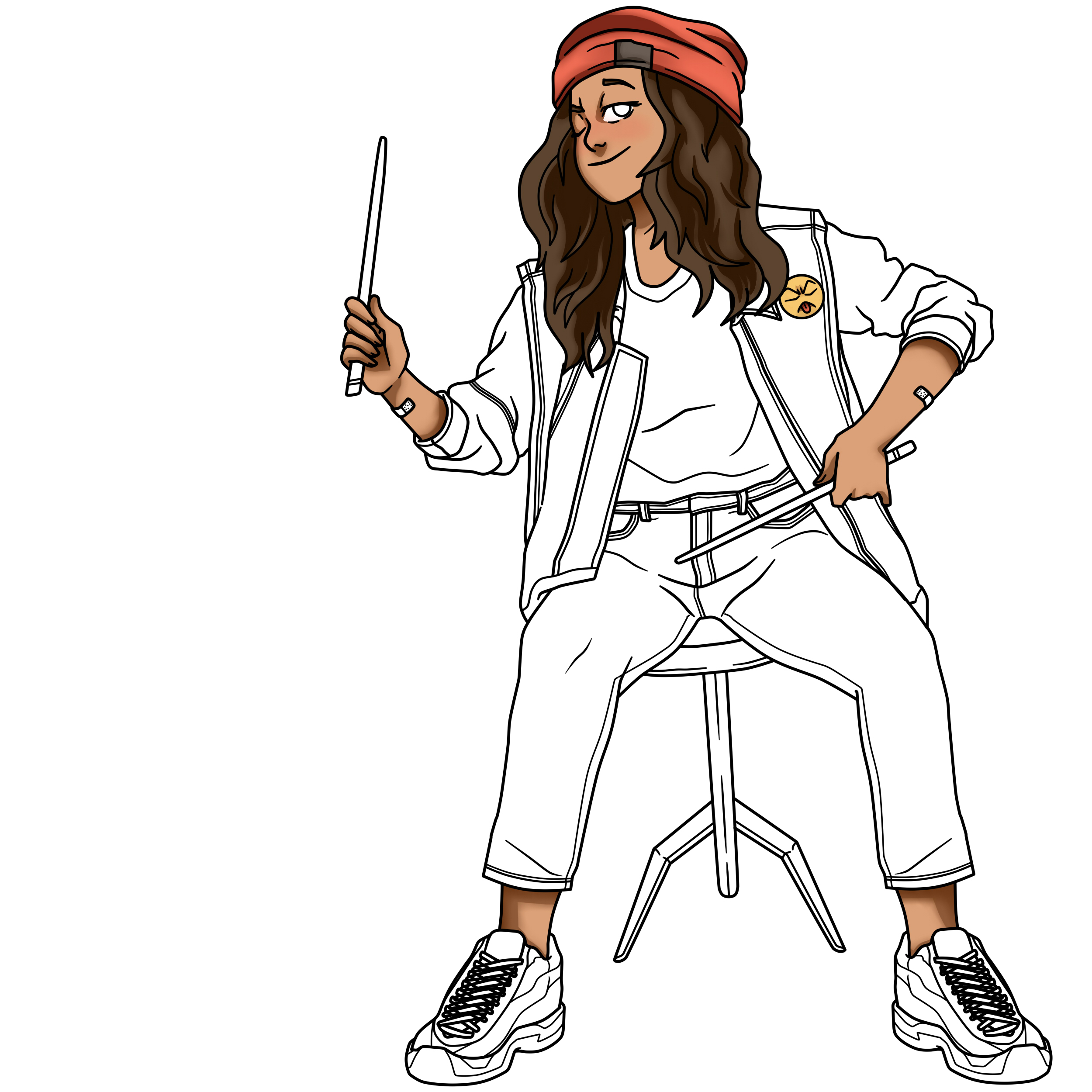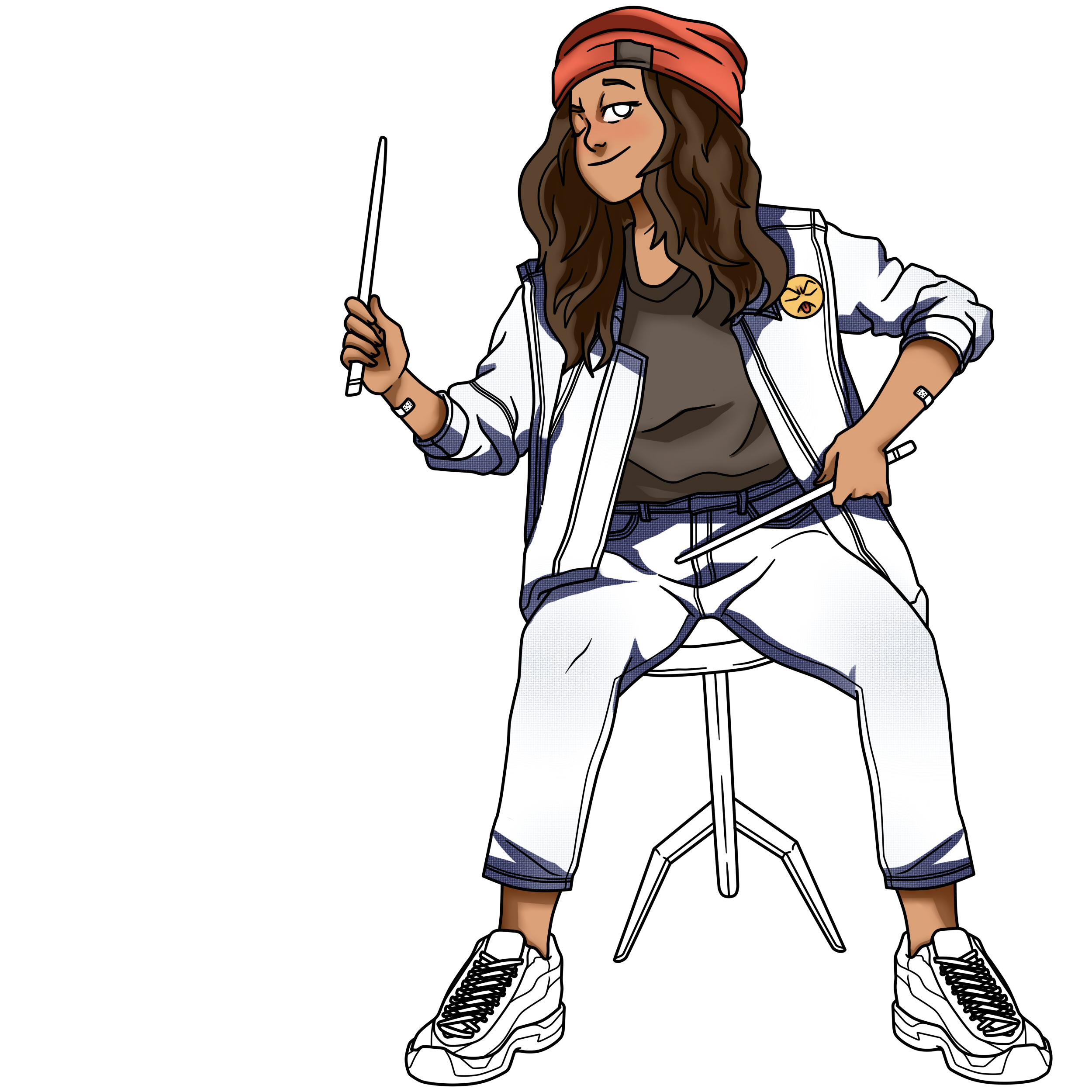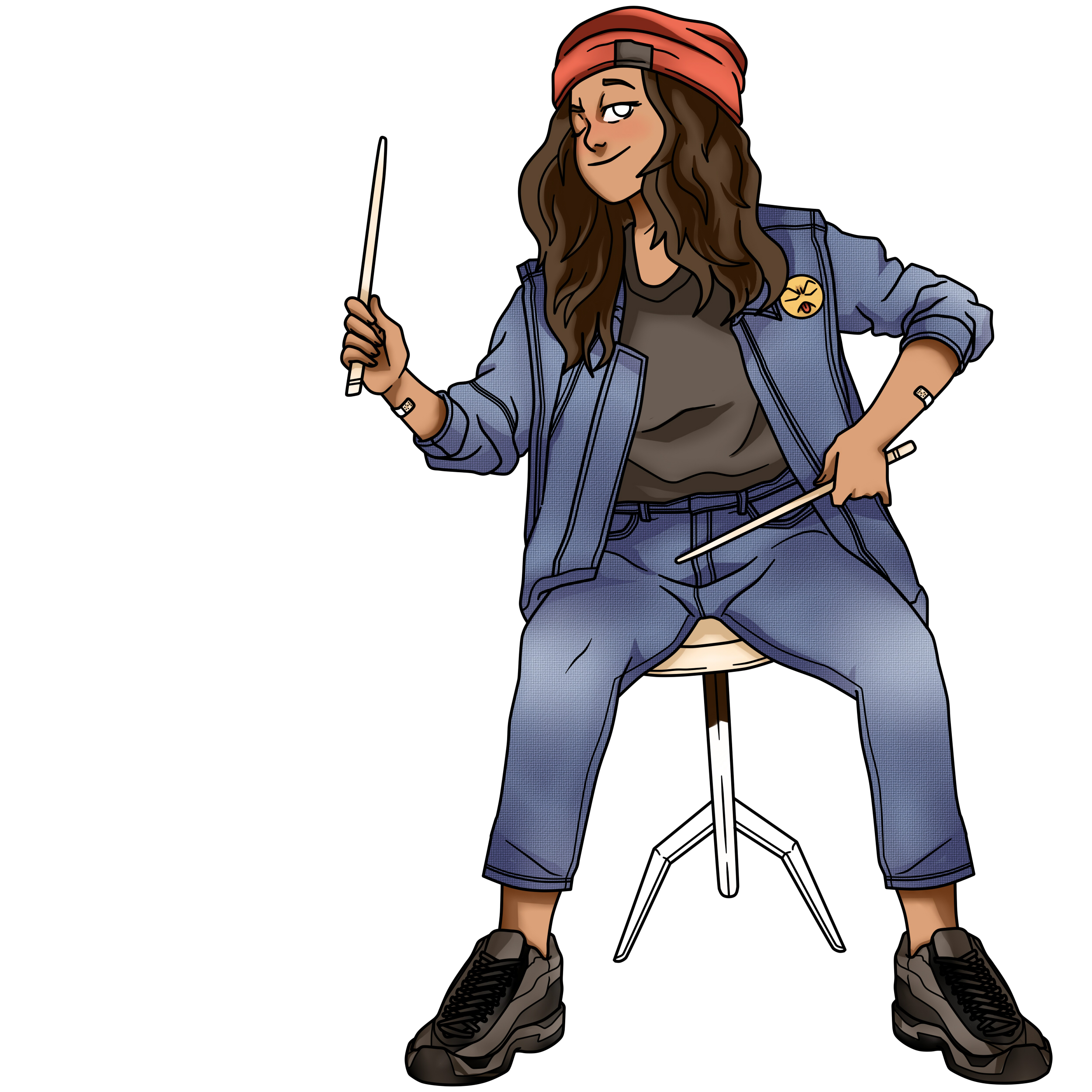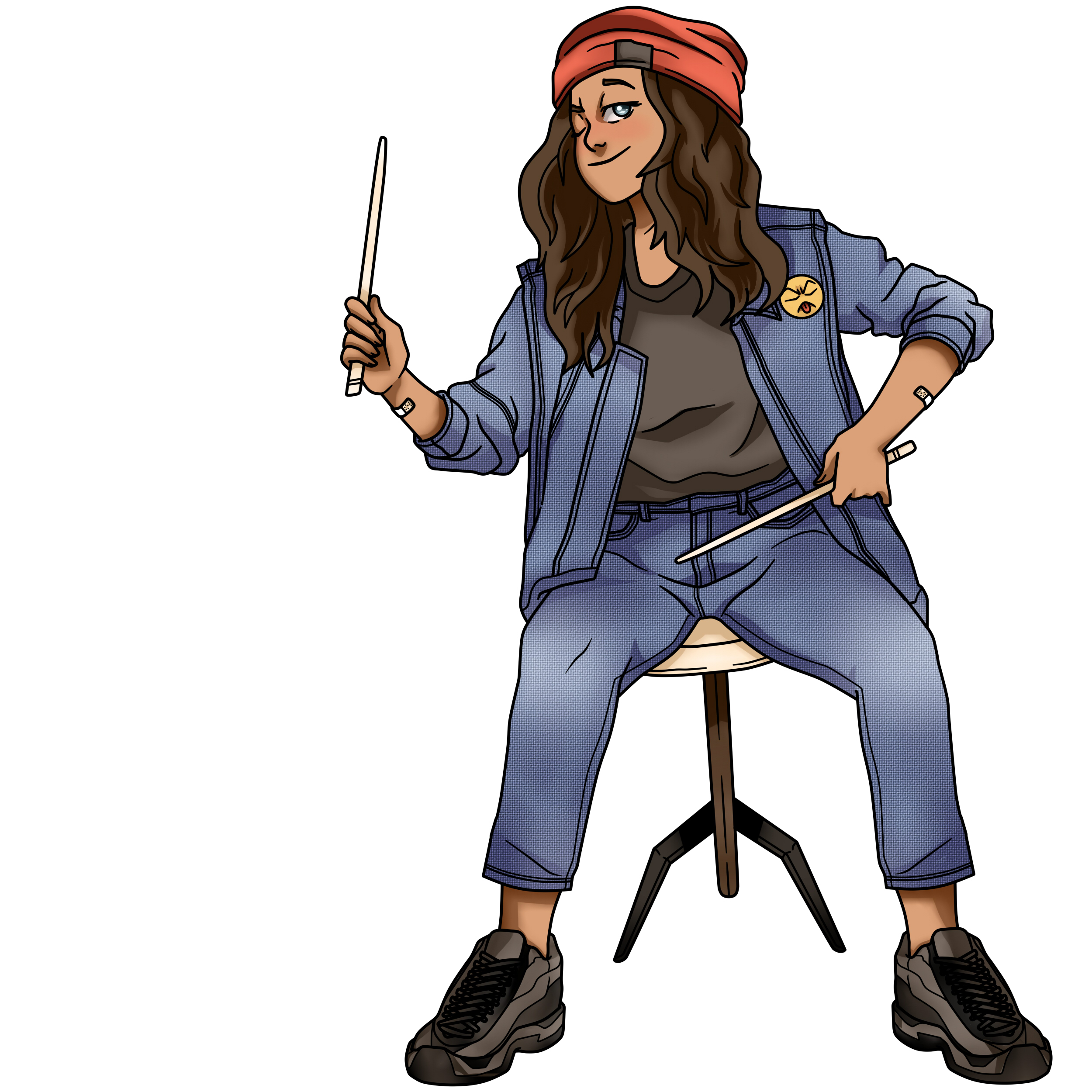 Luego, repetí el proceso con la batería. Comenzando con el lineart, para luego ir con el coloreado. También decidí dejar visible la capa de Kania, para poder verla de fondo para que los colores combinaran entre ellos.
Then, I repeated the process with the drums. Starting with the line art, to then go with the coloring. I also decided to leave Kania's layer visible, to be able to see it in the background so that the colors would combine with each other.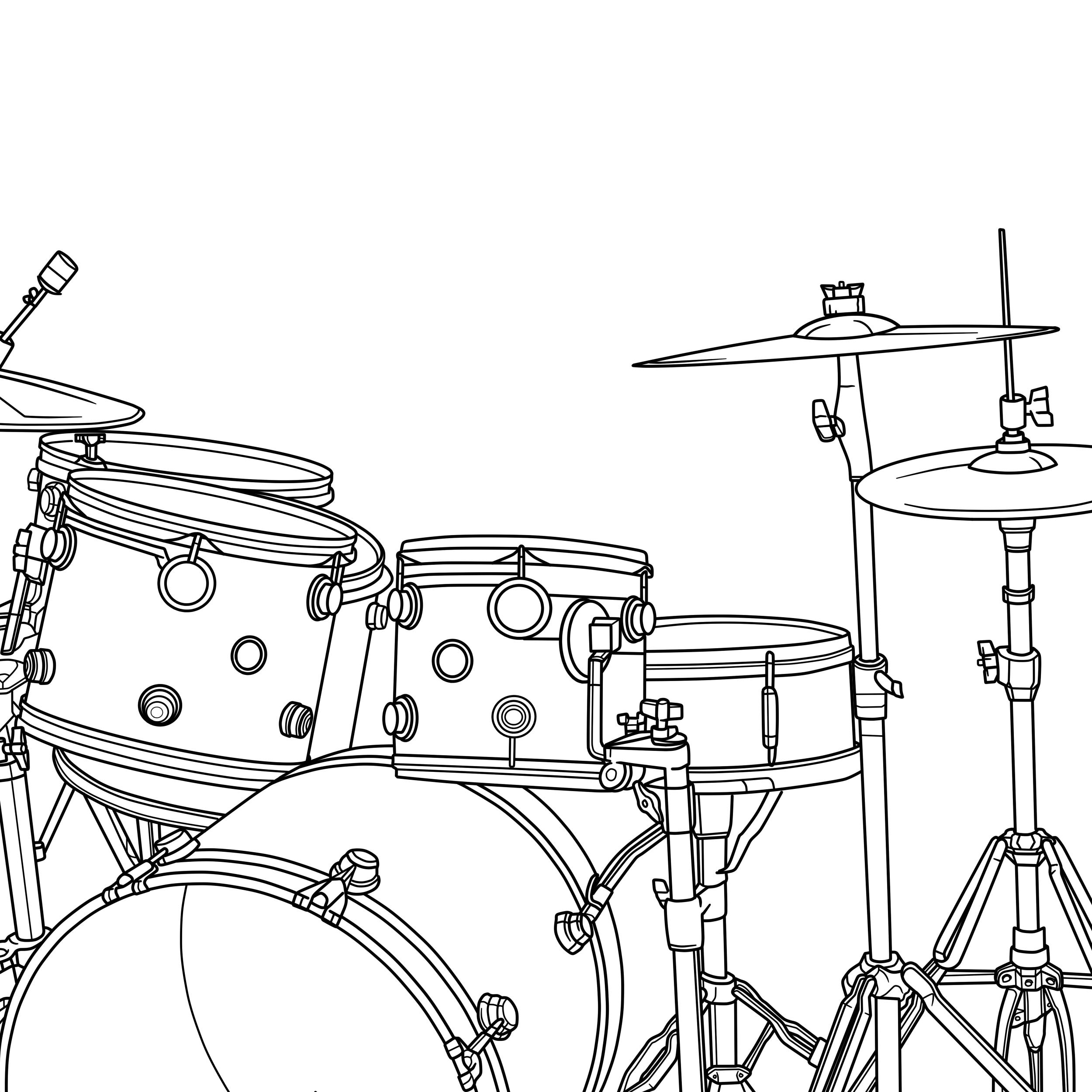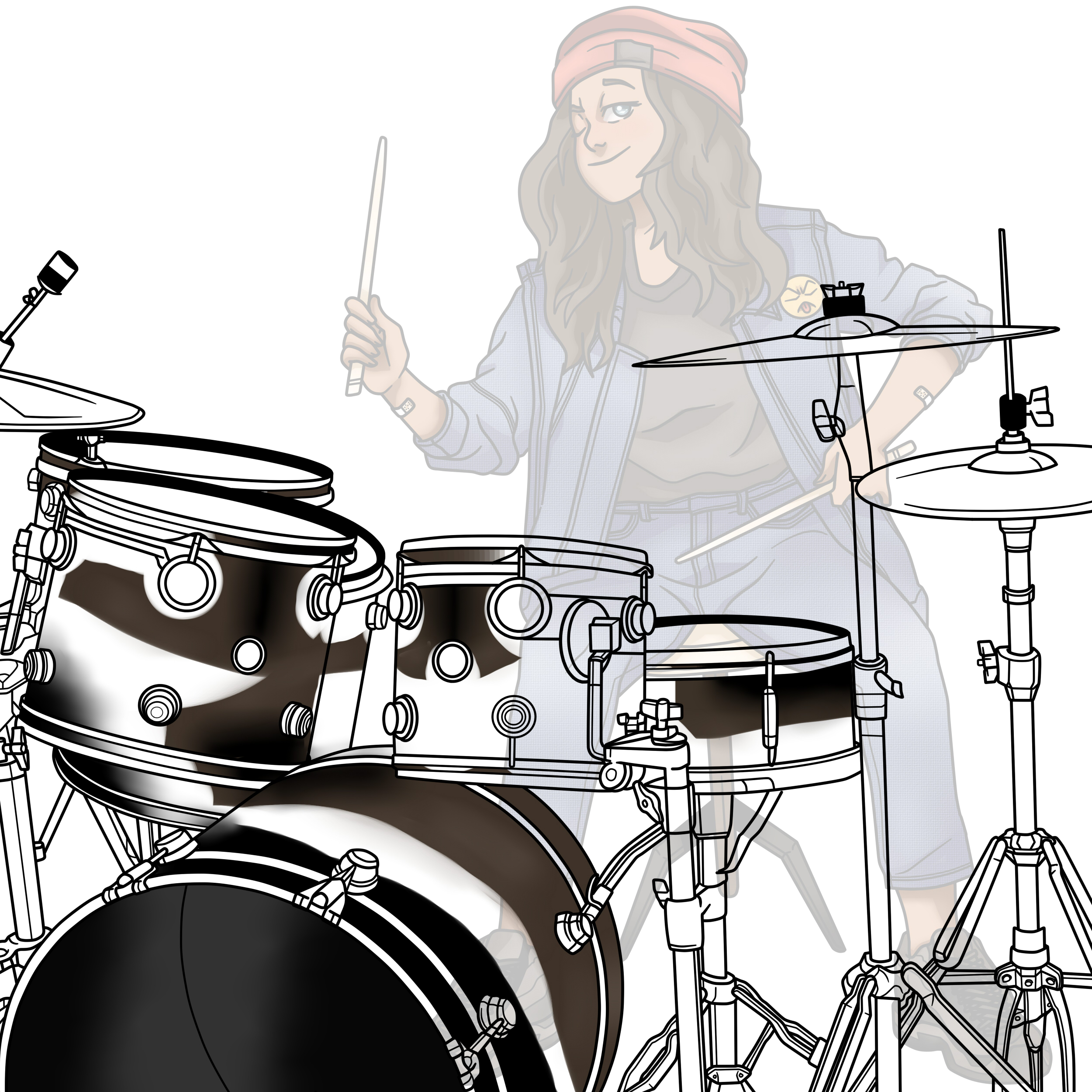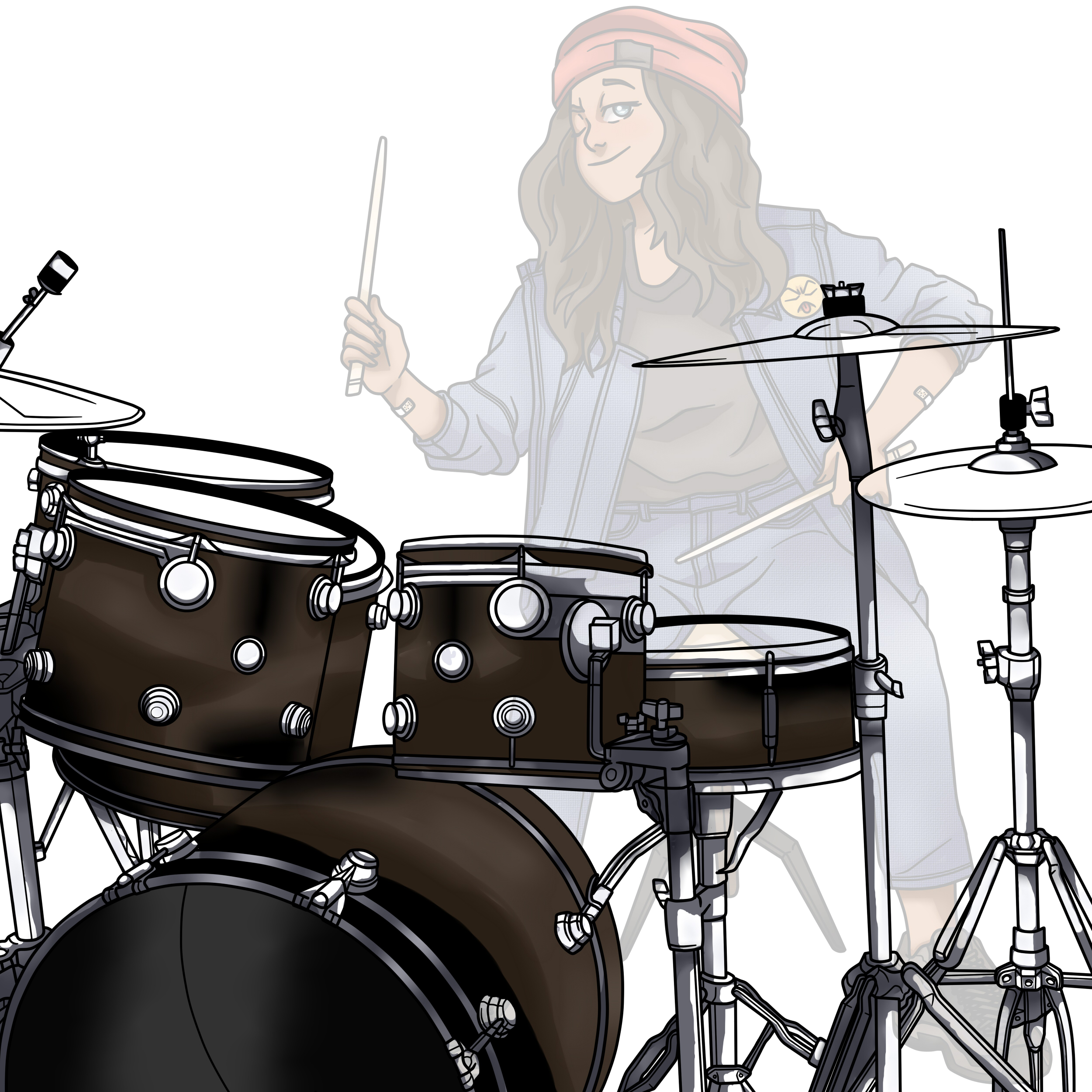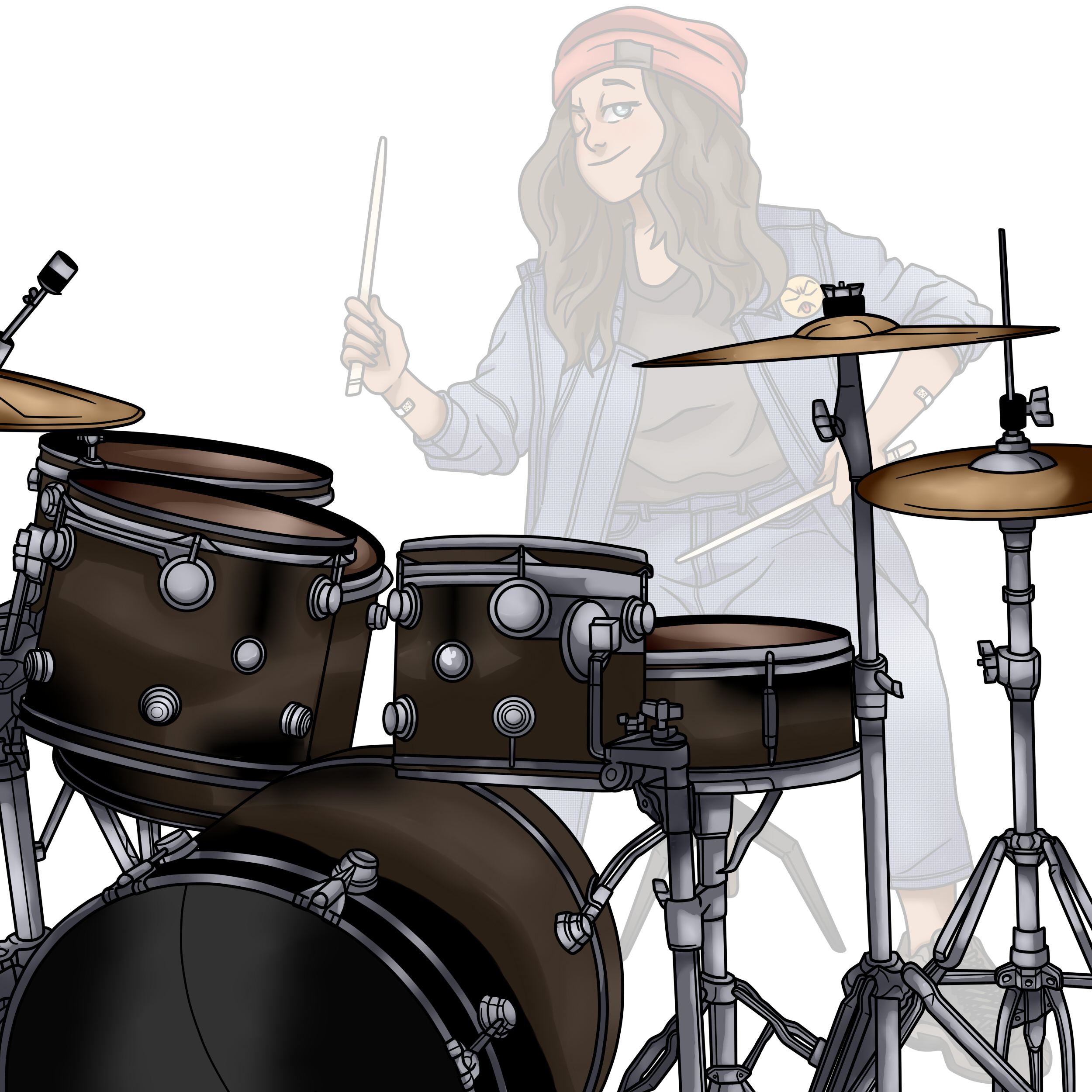 Definí el fondo con el objetivo de que luciera como un de estudio de grabación, y luego agregué mi firma para terminar la ilustración.
I defined the background to make it look like a recording studio background, and then added my signature to finish off the illustration.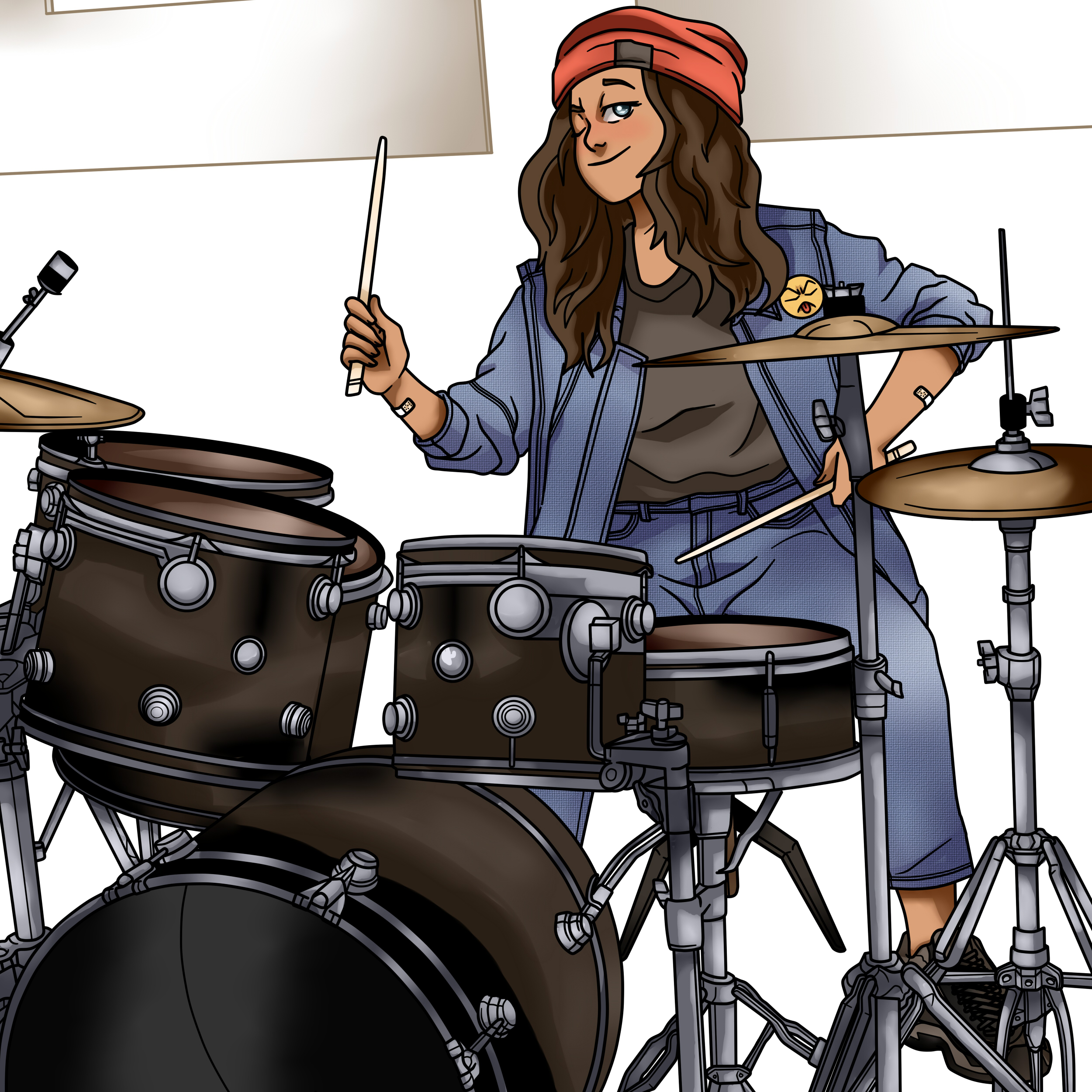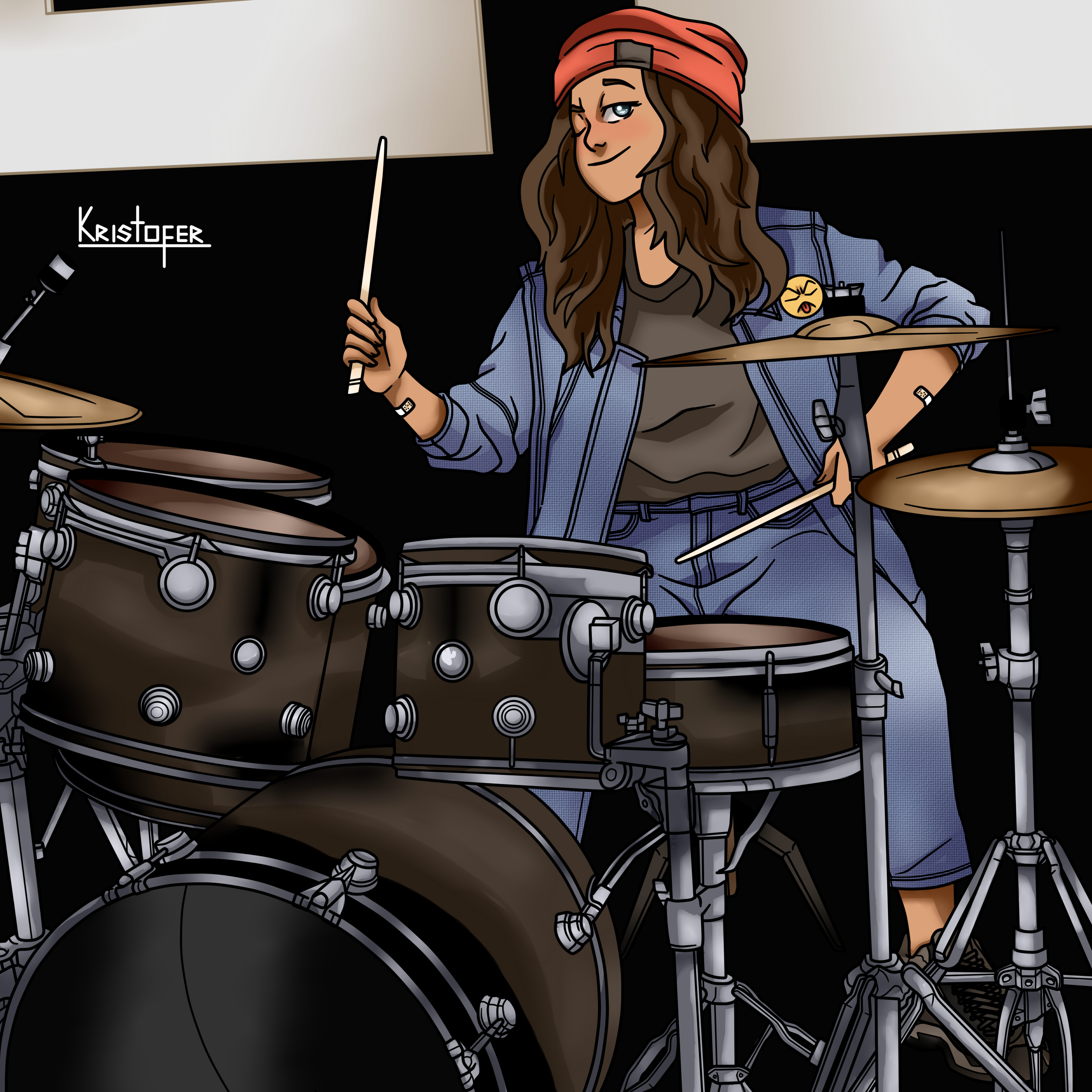 Con esto, doy finalizado mi publicación. Espero de corazón les haya gustado tanto como a mí. Es un dibujo que me dejó muy satisfecho, y me encantaría poder leer sus comentarios al respecto. Cuidense mucho y beban mucha agua.
With this, I end my post. I sincerely hope you liked it as much as I did. It is a drawing that left me very satisfied, and I would love to read your comments about it. Take good care of yourselves and drink lots of water.
---
Detalles del dibujo
Art Details