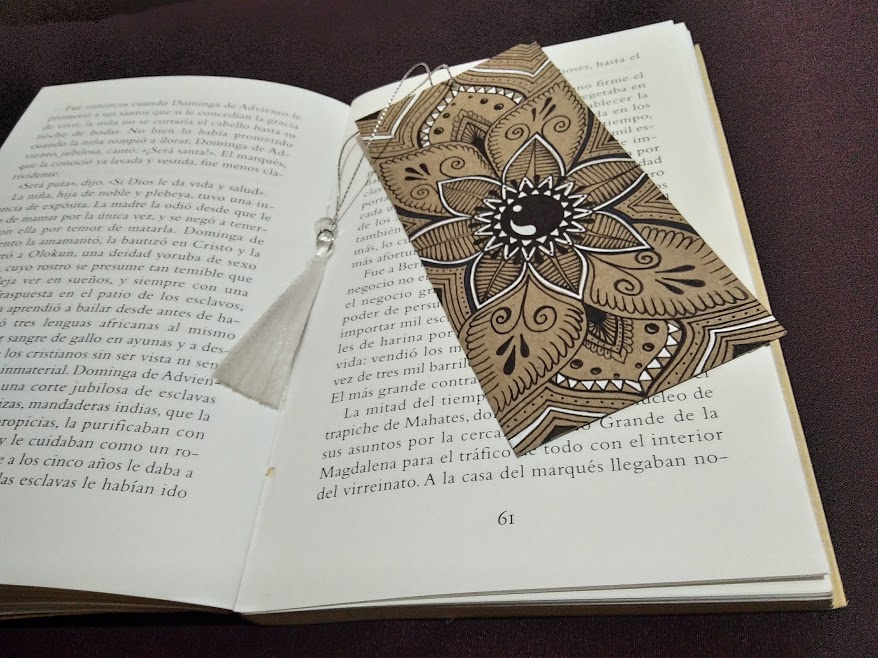 Para los amantes de la lectura, un marca libros puede ser cualquier cosa, desde una factura, un clip o un papelito suelto; pero señalar la página de lo que estas leyendo, siempre será más lindo y agradable, con un marca páginas hecho por ti mismo, por ello les traigo una idea sencilla para elaborarlo.
For reading lovers, a bookmark can be anything from a bill, a paper clip or a loose piece of paper; but pointing out the page of what you are reading will always be nicer and more enjoyable, with a bookmark made by yourself, so I bring you a simple idea to elaborate it.
Este es un trabajo que pueden realizar con materiales que siempre tenemos en casa. Solo van a necesitar cartón que puede ser de reciclaje, es decir, de alguna caja o bolsa que ya no vayan a utilizar, tijera, lápiz, compás o algún otro objeto que los ayude a realizar círculos y marcadores.
This is a job they can do with materials we always have at home. They will only need cardboard that can be recycled, that is, from a box or bag that they will no longer use, scissors, pencil, compass or some other object that will help them make circles and markers.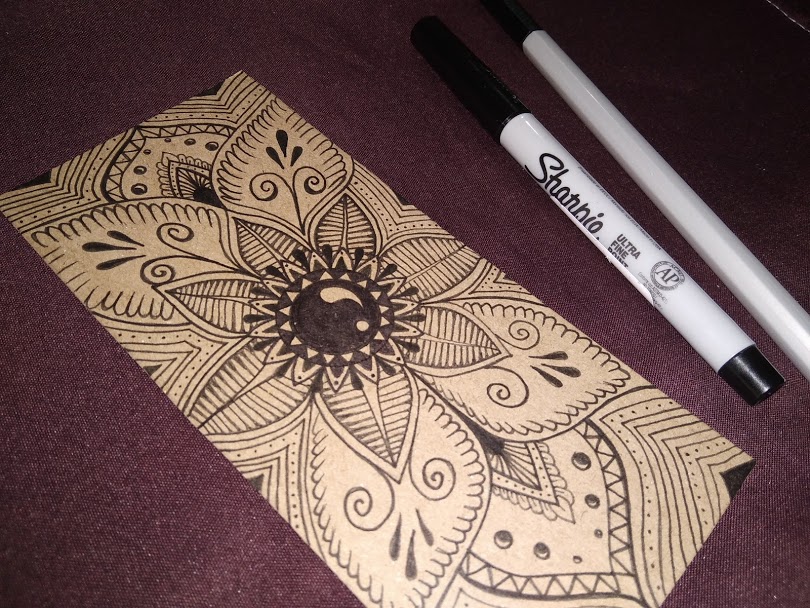 Como siempre les digo, dibujar mandalas es bastante sencillo, requiere más de creatividad que de habilidad, por ello cualquiera puede hacerlo. No es necesario que te queden trazos perfecto, solo ve dibujando lo que se te vaya ocurriendo.
As I always tell you, drawing mandalas is quite simple, it requires more creativity than skill, so anyone can do it. You don't need to have perfect strokes, just draw whatever comes to mind.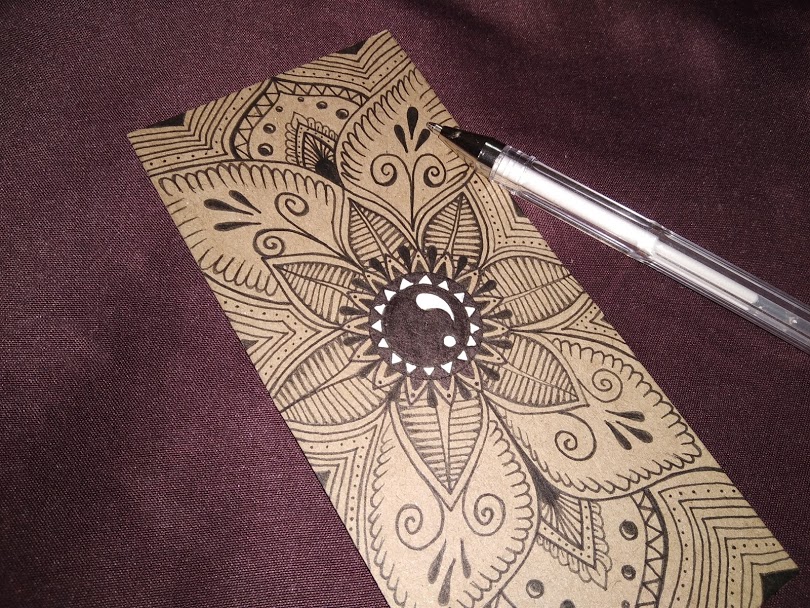 Esta también es una buena idea para un obsequio o simplemente para tener un detalle con alguien, lo puedes hacer personalizado con el nombre del agasajado, con sus colores favoritos o con una linda frase.
This is also a good idea for a gift or simply to have a detail with someone, you can make it personalized with the name of the guest, with their favorite colors or with a nice phrase.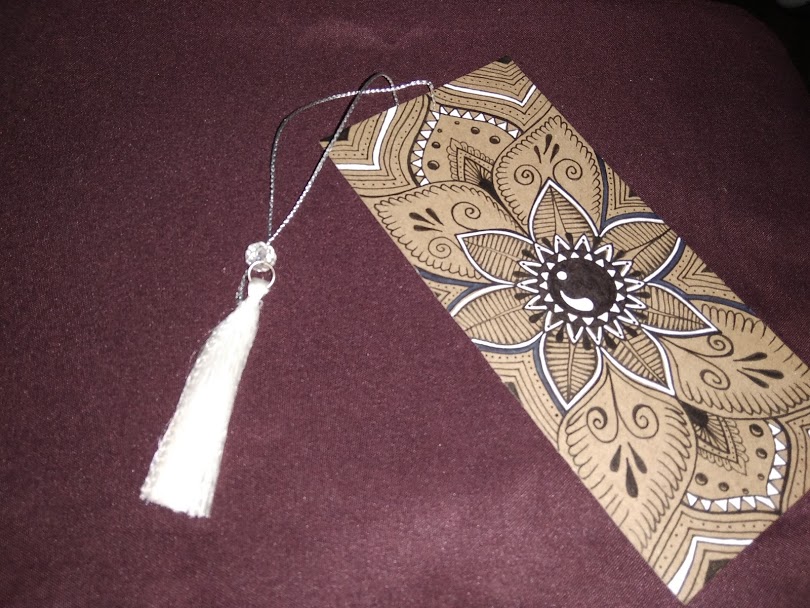 Yo decidí agregarle detalles en blanco para resaltar el dibujo y le agregué una borlita o pompon de hilo del mismo color. Y este fue el resultado, ¿qué les parece?
I decided to add white details to highlight the drawing and added a tassel or pompom of thread of the same color. And this was the result, what do you think?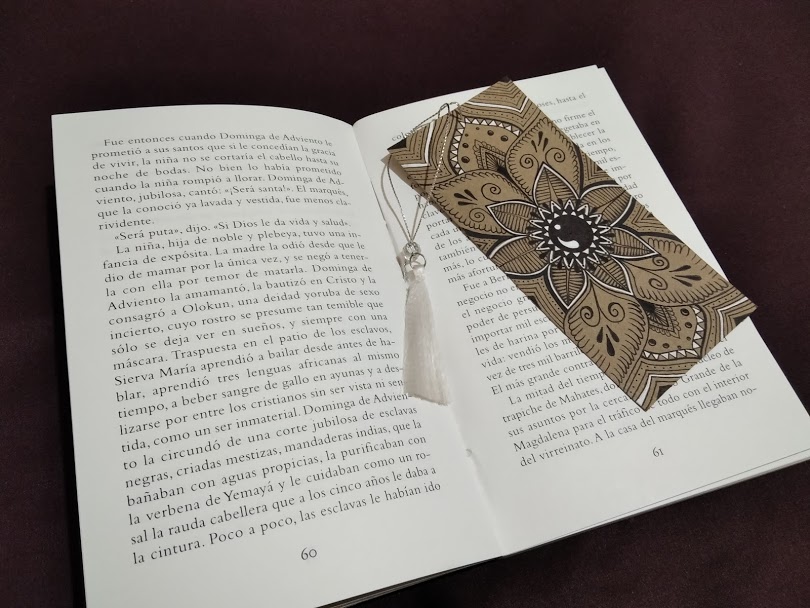 ---
All pictures are my property, taken with my Xiaomi Redmi A8 phone.
Todas las fotos son de mi propiedad tomadas con mi celular Xiaomi Redmi A8.
Translation by Deepl.com
Traducción Deepl.com