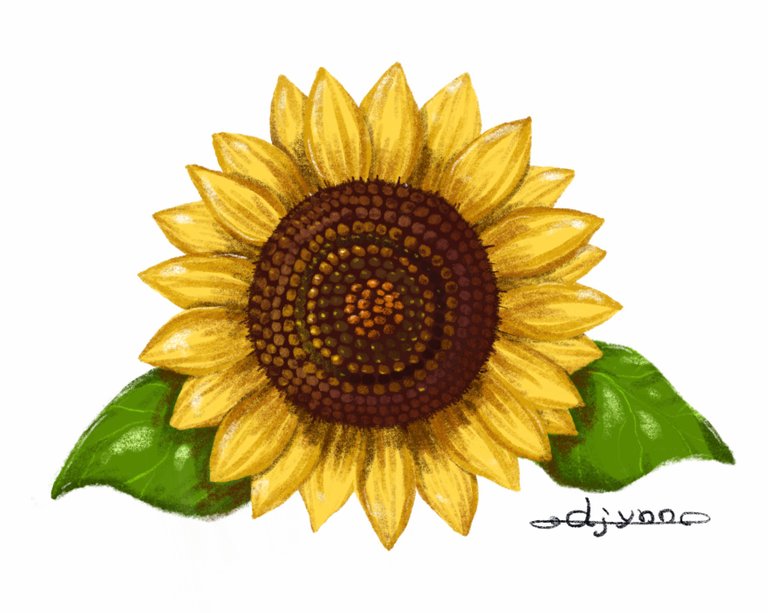 Hello everyone!
It's been a long time since I drew something. I wanted to draw, but I didn't know what to draw. It was a typical art block, but it went too long.
Today, I picked the pencil brush(Procreate) and decided to draw a sunflower, something easy to get myself back on drawing.
The brush is softer than drawing with coloured pencils on real paper. It was therapeutic.
Anyways, I'll attach some process photos.
It's so nice to be back on drawing and blogging on HIVE.
皆さん、こんにちは!
長い間お絵描きをする気分になれず困っていましたが、なんとか戻って来れそうです。全く、私のやる気はどこへ行っていたのやら。。。
久しぶりなので簡単なものを描いていきたいと思います。
今日はProcreateのわざと太めに設定した鉛筆ブラシで描きました。本物の色鉛筆で描くよりも柔らかくて癒されます。
サクサクっと描けて投稿出来るものがいいですね。まあ、それでも結構時間がかかったのですが、今はじっくり描くものに取り掛かるとまた描けなくなってしまいそうです。


At this point I was so focused. I forgot to take more screenshots😅
気分が乗ってくるとスクショ撮るの忘れるんですよね。良いことなんですが、ブログにならない😅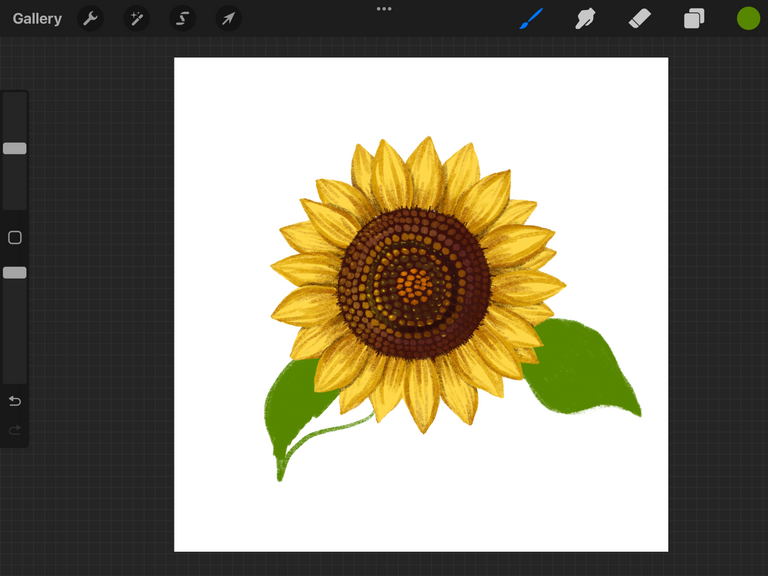 I re-sized the canvas and my sunflower is completed. I hope you like it.
最後にキャンバスのサイズを変えて出来上がりです。
また頑張ります。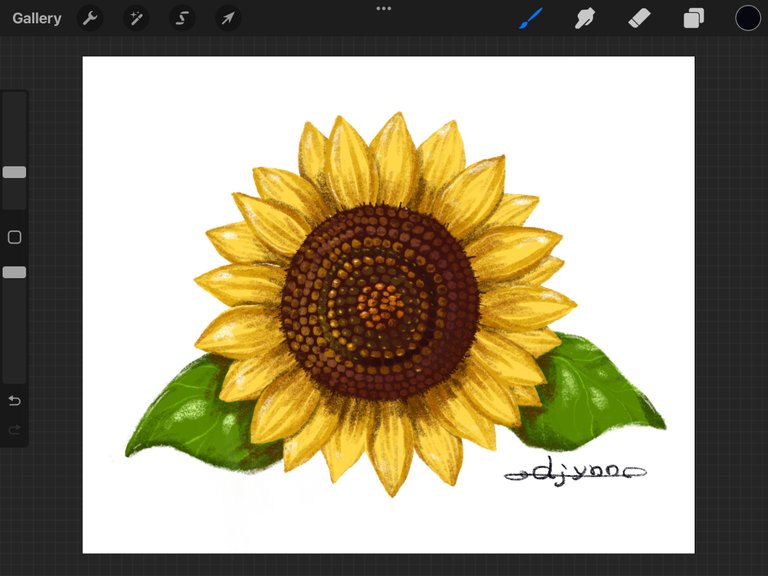 Tools used: iPad, Apple Pencil, Procreate, Reference
画材:iPad、アップルペンシル、Procreate、資料参考
☆☆☆
That's all for today.
Thanks for visiting!
いつもありがとうございます!