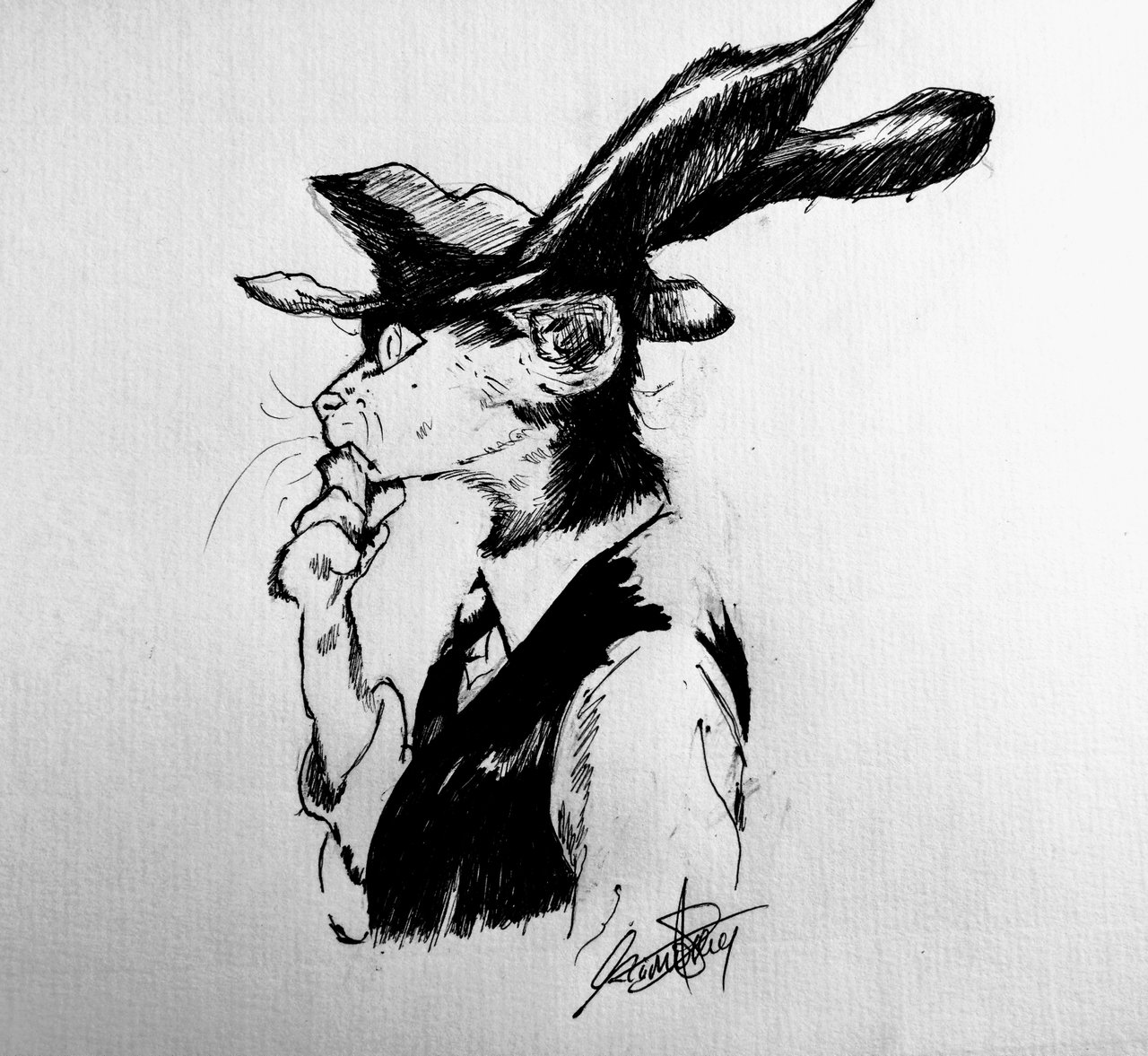 ---
---
Hello friends,
I hope you are all having a wonderful week. I couldnt make a pencil sketch but rather I did a pen drawing. This is an ink drawing of a thinking Rabbit. Ink drawing are really interesting to make in the sense that they are faster but easy to make. One has to be really carefully cause any mistake done can not be erased. I did this drawing with a ballpoint pen on an A4 paper.
Thanks for the visit, do drop your comments I would love to read and reply them all thank you.
---
Hola amigos,
Espero que todos estén teniendo una semana maravillosa. No pude hacer un boceto a lápiz, pero hice un dibujo a pluma. Este es un dibujo a tinta de un conejo pensante. Los dibujos a tinta son realmente interesantes de hacer en el sentido de que son más rápidos pero más difíciles de hacer. Hay que tener mucho cuidado porque cualquier error cometido no se puede borrar. Hice este dibujo con un bolígrafo en un papel A4.
Gracias por visitarnos, dejen sus comentarios, me encantaría leerlos y contestarlos todos, gracias.
---
---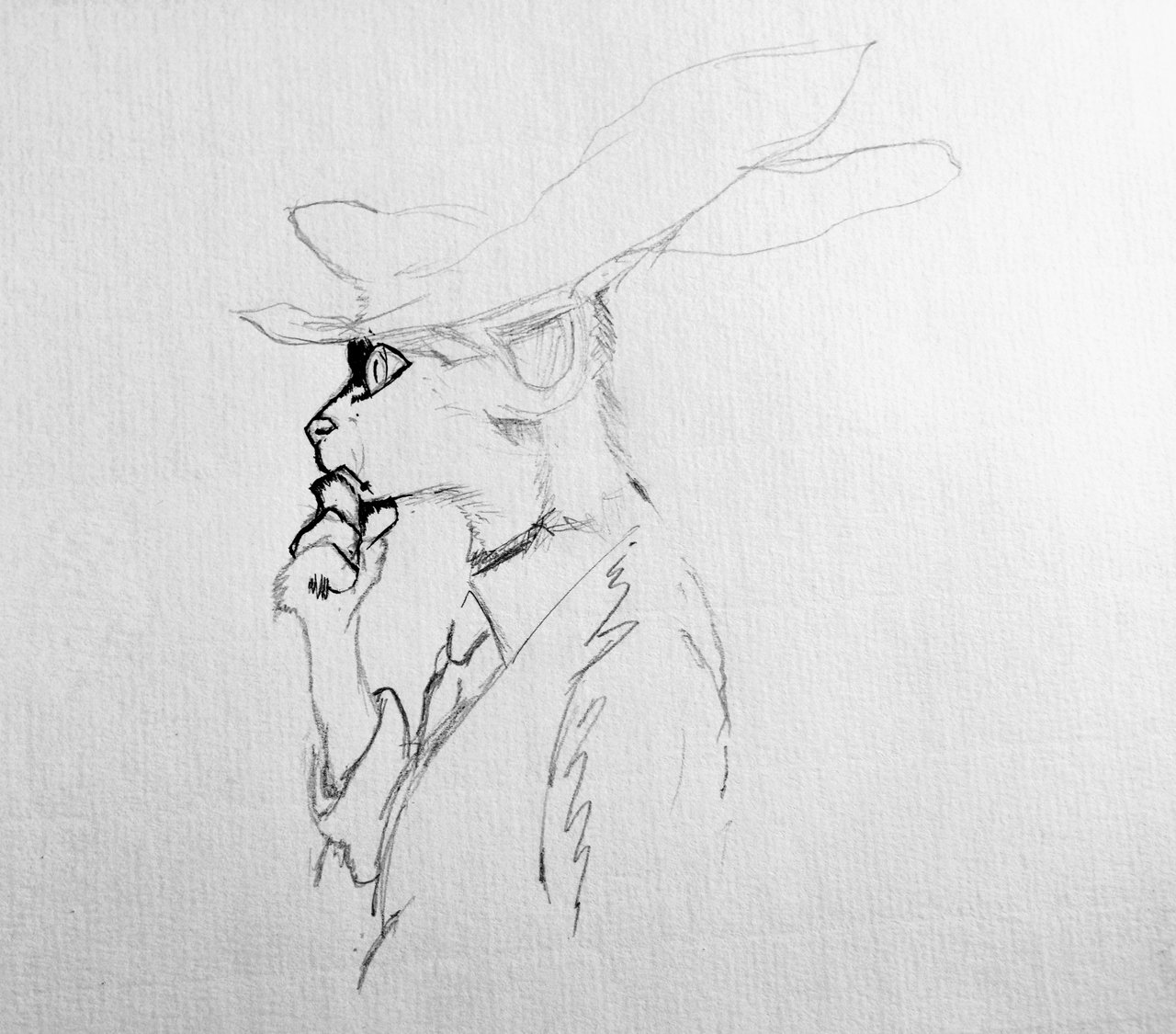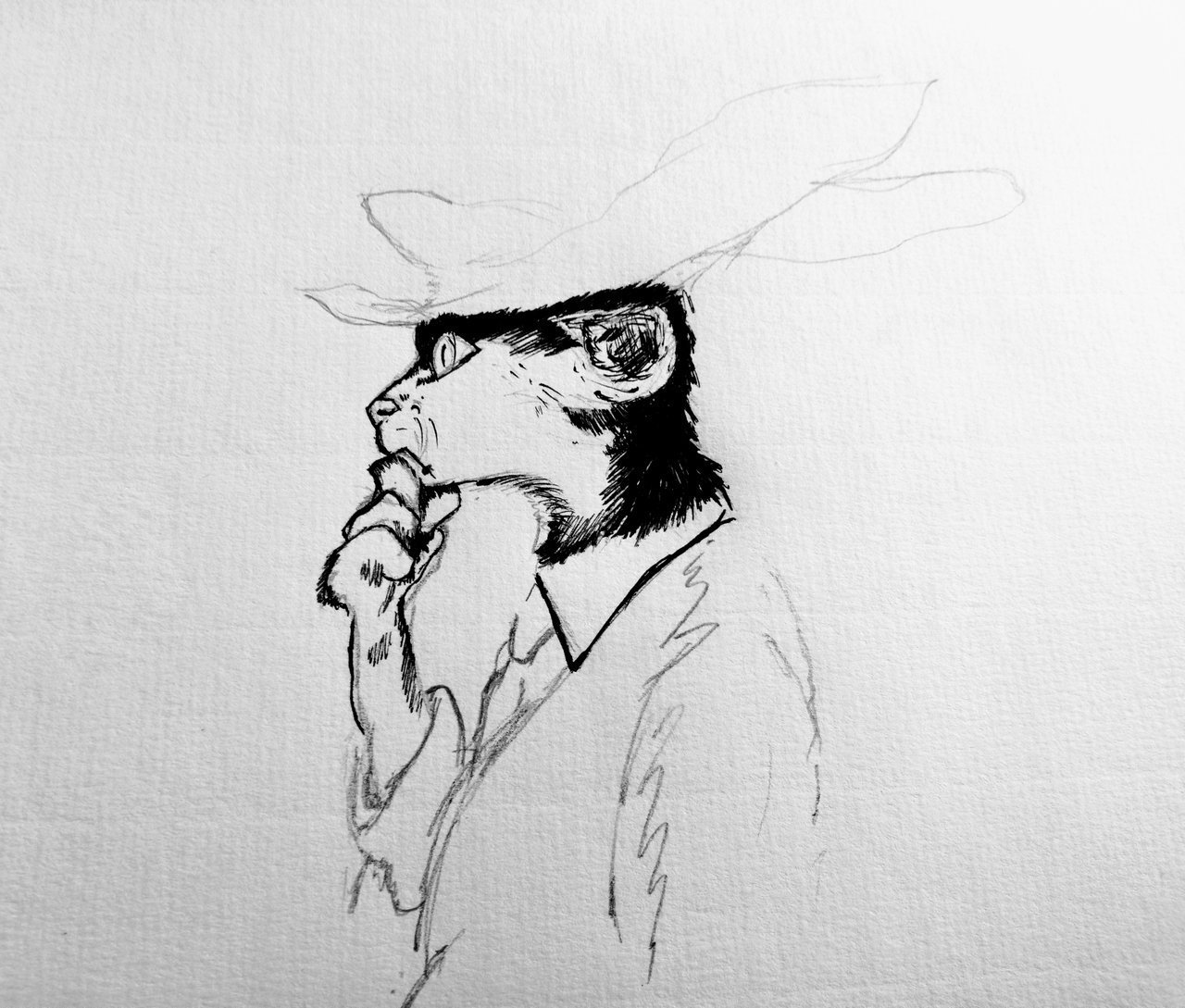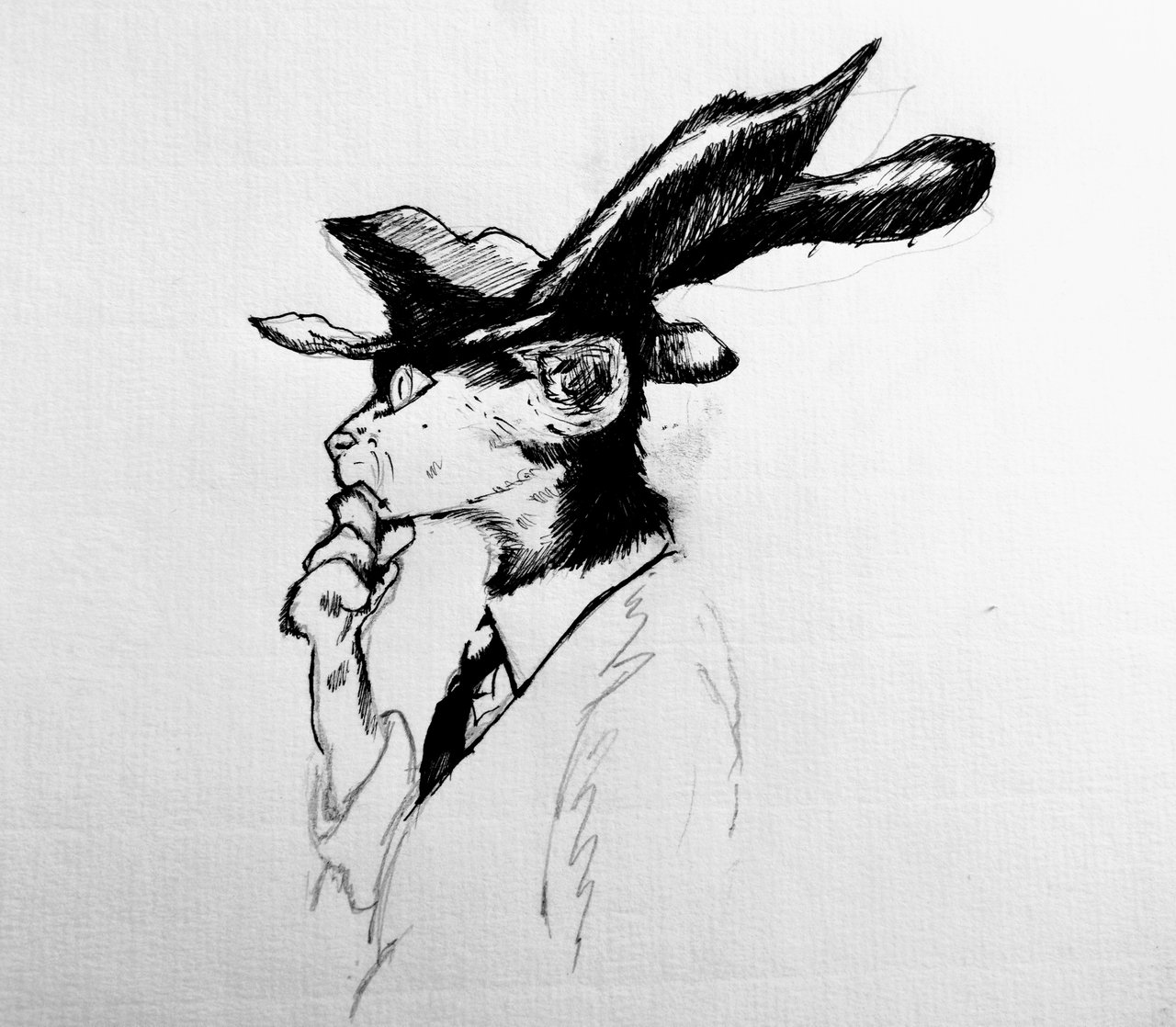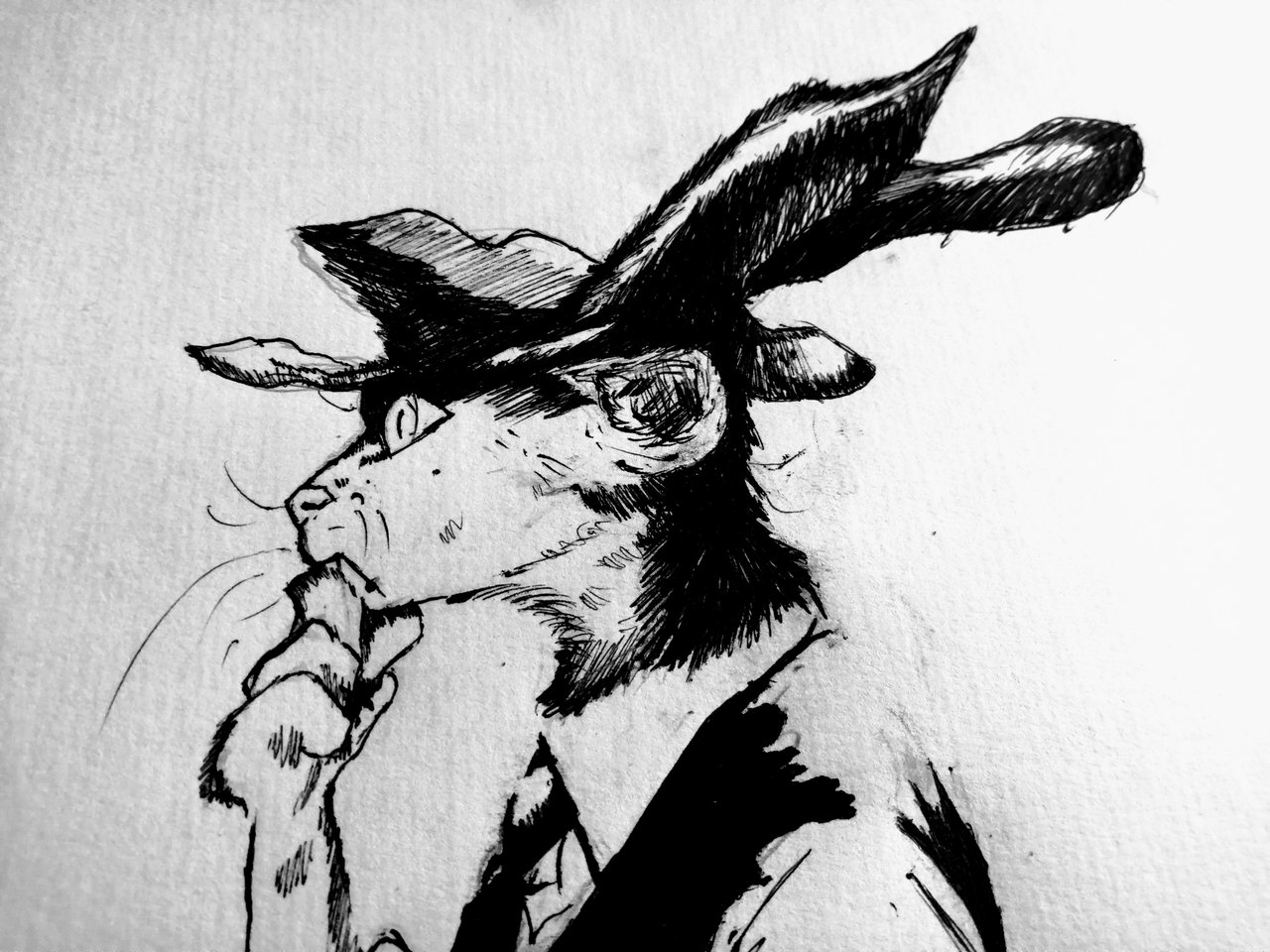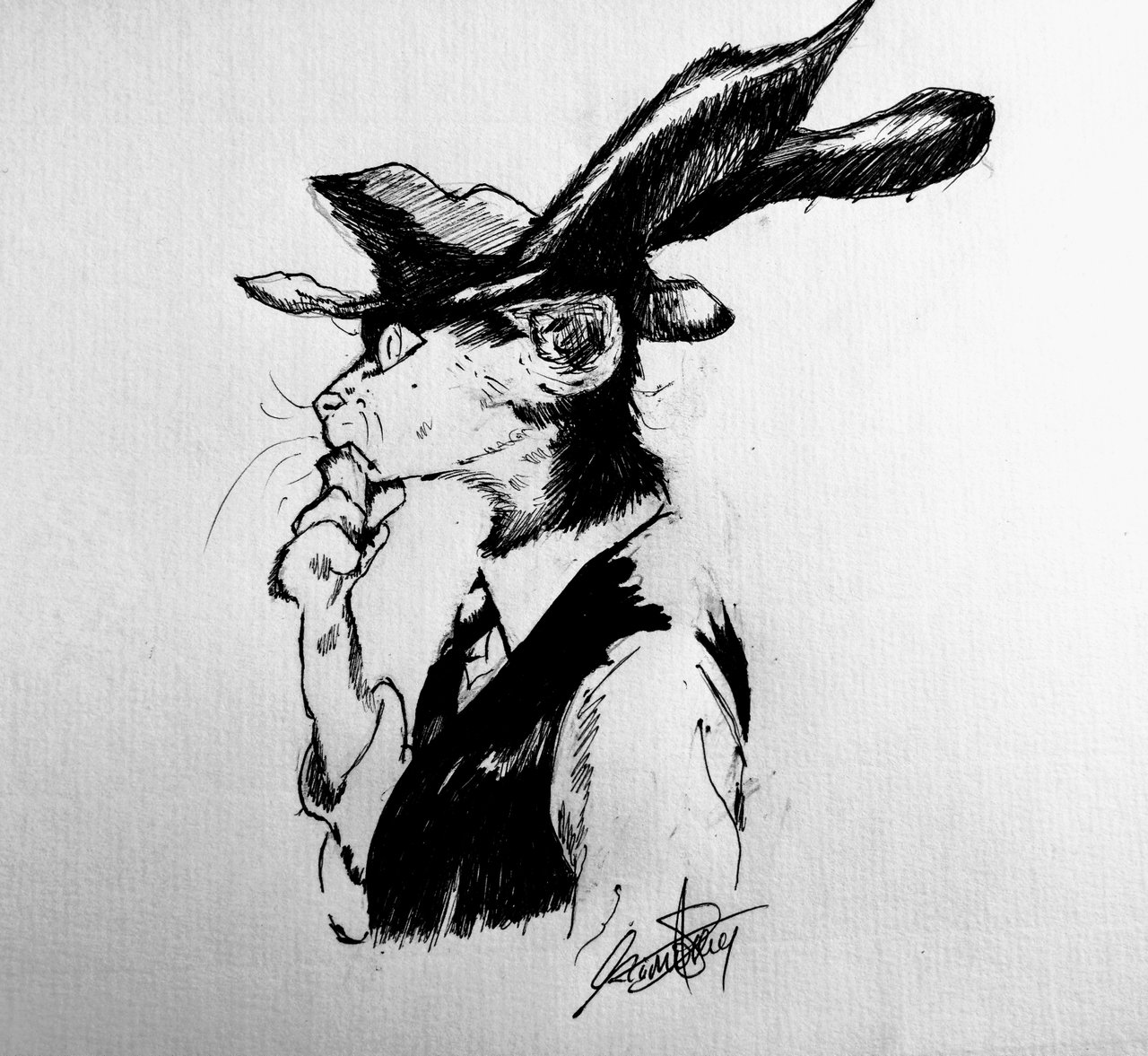 ---
Thanks for the visit.