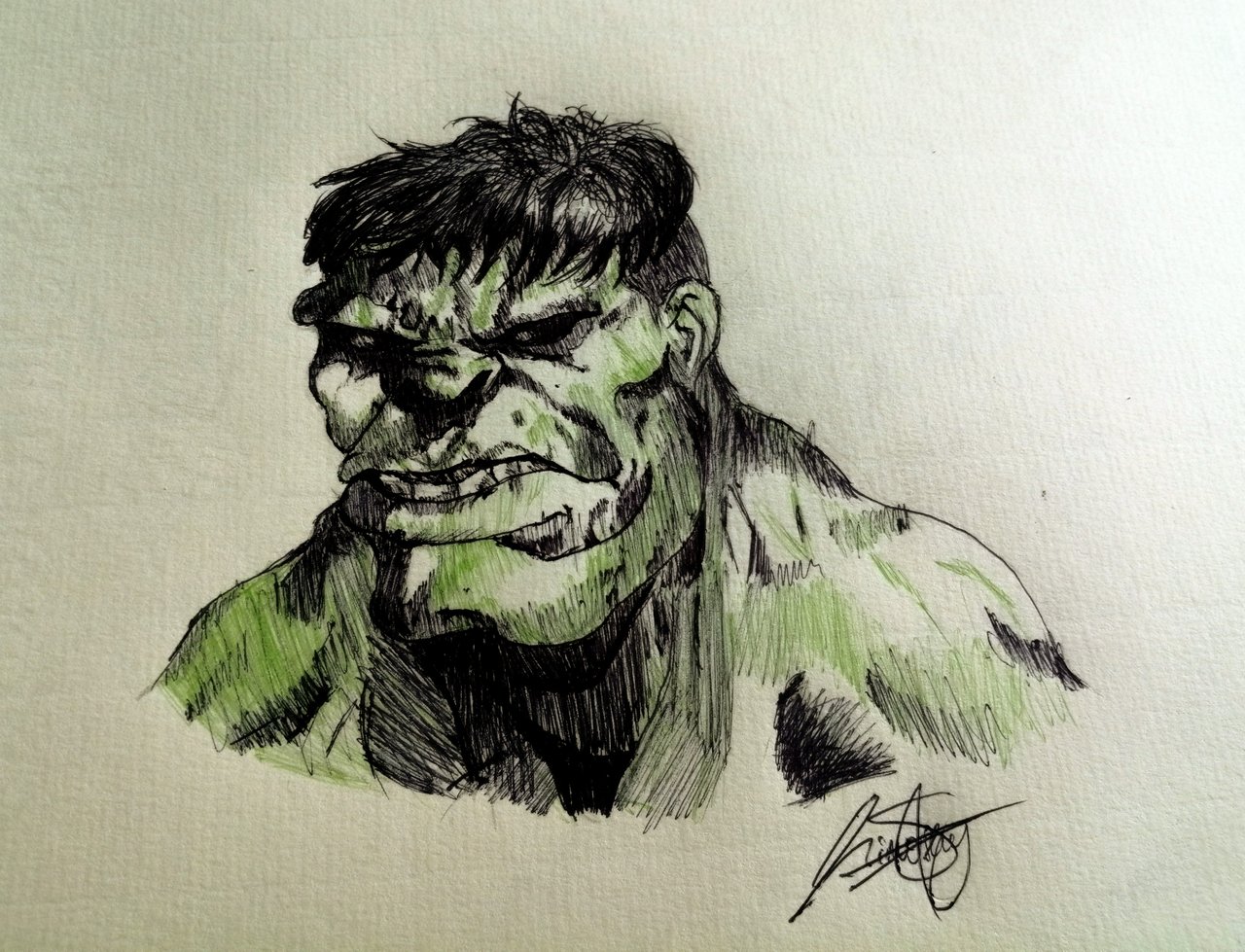 ---
---
Hi everyone,
How are you all doing?
I really apologize for being in active for a month now I've not been posting consistently or engaging anyone. I had so issue to settle and in the mist of that my exams was brought forward so I had to stay a way for a while. I hope you all understand. But it's all fine and I'm back, I've not been able to do any pencil sketch in a month now and my hands are shaky, it would take me a while to get in form so I would be doing some little draws now . I made this ink drawing yesterday of a marvel character the Incredible Hulk. Hulk is a result of a chemical experiment, The scientist became a green beast called the hulk any time he gets angry. The hulk has evolved with time from that angry monster to a calm scientist (he can now control his ability to some extent). I did this drawing with the 6B pencil, a black and green ball point pen and I hope you all love it. Thank you all for stopping by, Feel free to drop your comments.
---
Hola a todos,
Realmente me disculpo por no estar activo durante un mes. No he estado publicando constantemente ni interactuando con nadie. Tenía tantos problemas que resolver y en medio de ellos mis exámenes se adelantaron, así que tuve que quedarme atrás por un tiempo. Espero que todos entiendan. Pero todo bien y ya estoy de regreso, hace un mes que no puedo hacer ningún boceto a lápiz y me tiemblan las manos, me tomaría un tiempo ponerme en forma así que ya estaría haciendo algunos bocetos. . Ayer hice este dibujo a tinta de un maravilloso personaje, el Increíble Hulk. Hulk es el resultado de un experimento químico. El científico se convierte en una bestia verde llamada Hulk cada vez que se enfada. Hulk ha evolucionado con el tiempo de ese monstruo enojado a un científico tranquilo (ahora puede controlar su habilidad hasta cierto punto). Este dibujo lo hice con el lápiz 6B, un bolígrafo negro y verde y espero que les guste a todos. Gracias a todos por visitarnos, no duden en dejar sus comentarios.
---
---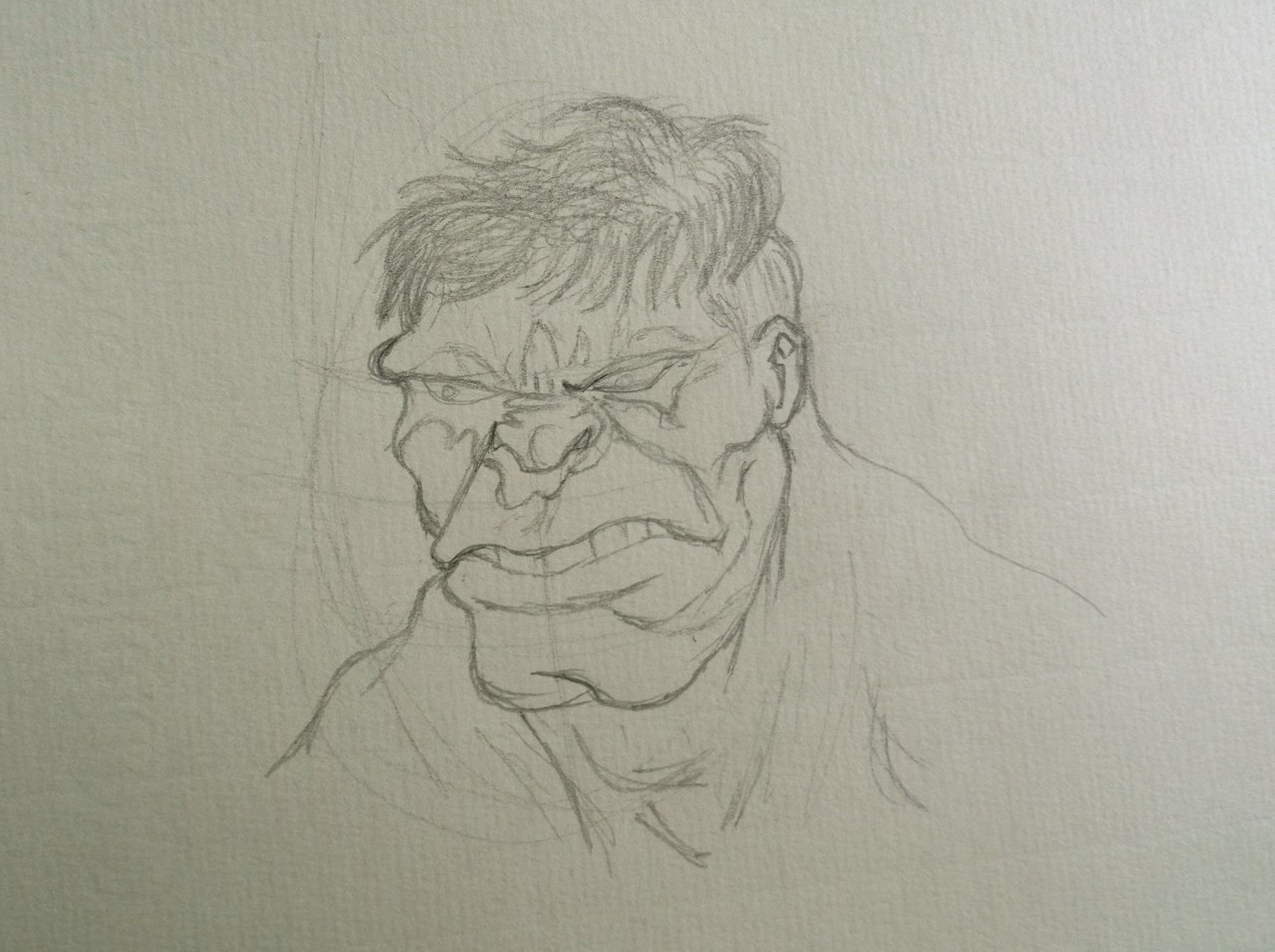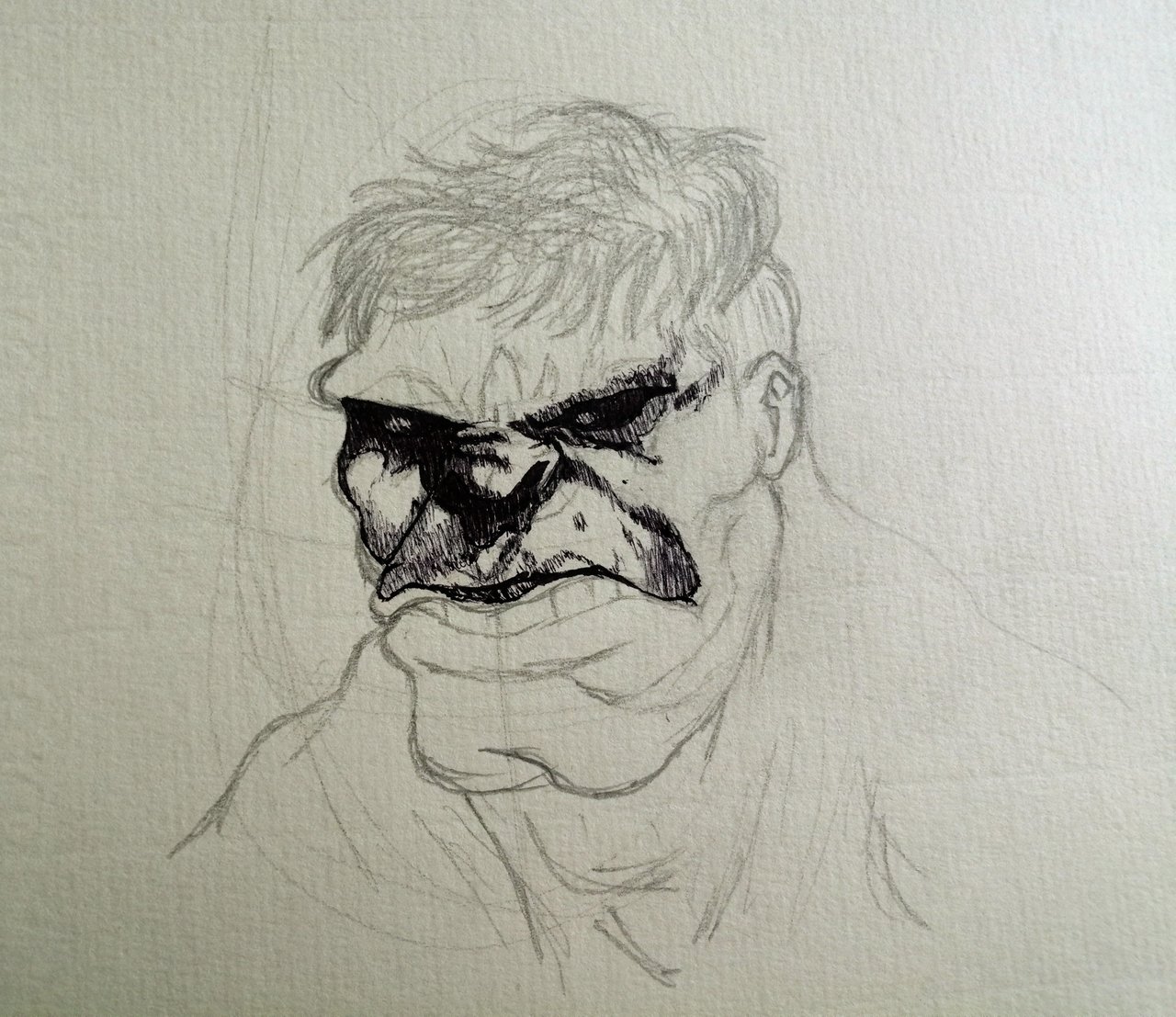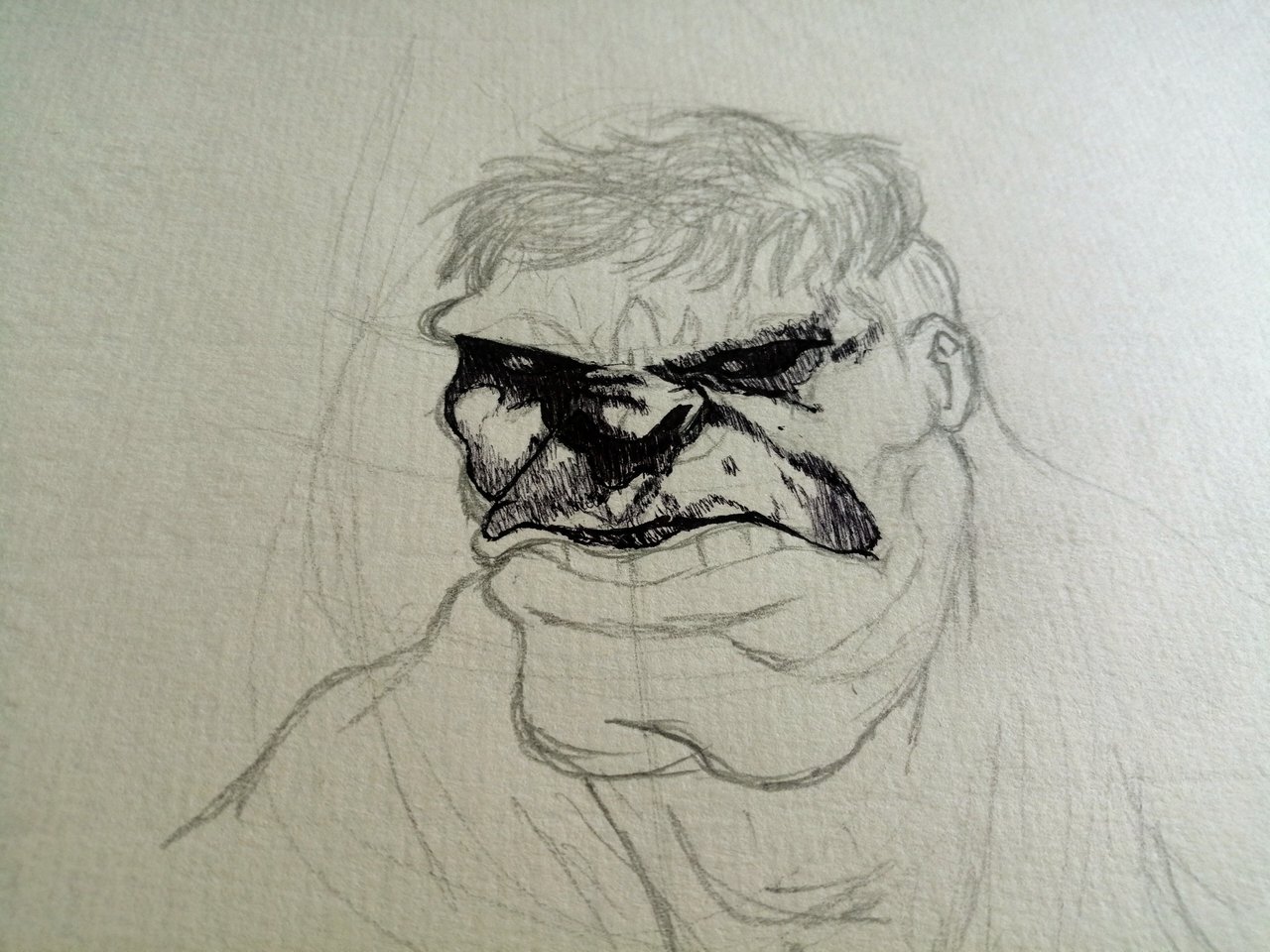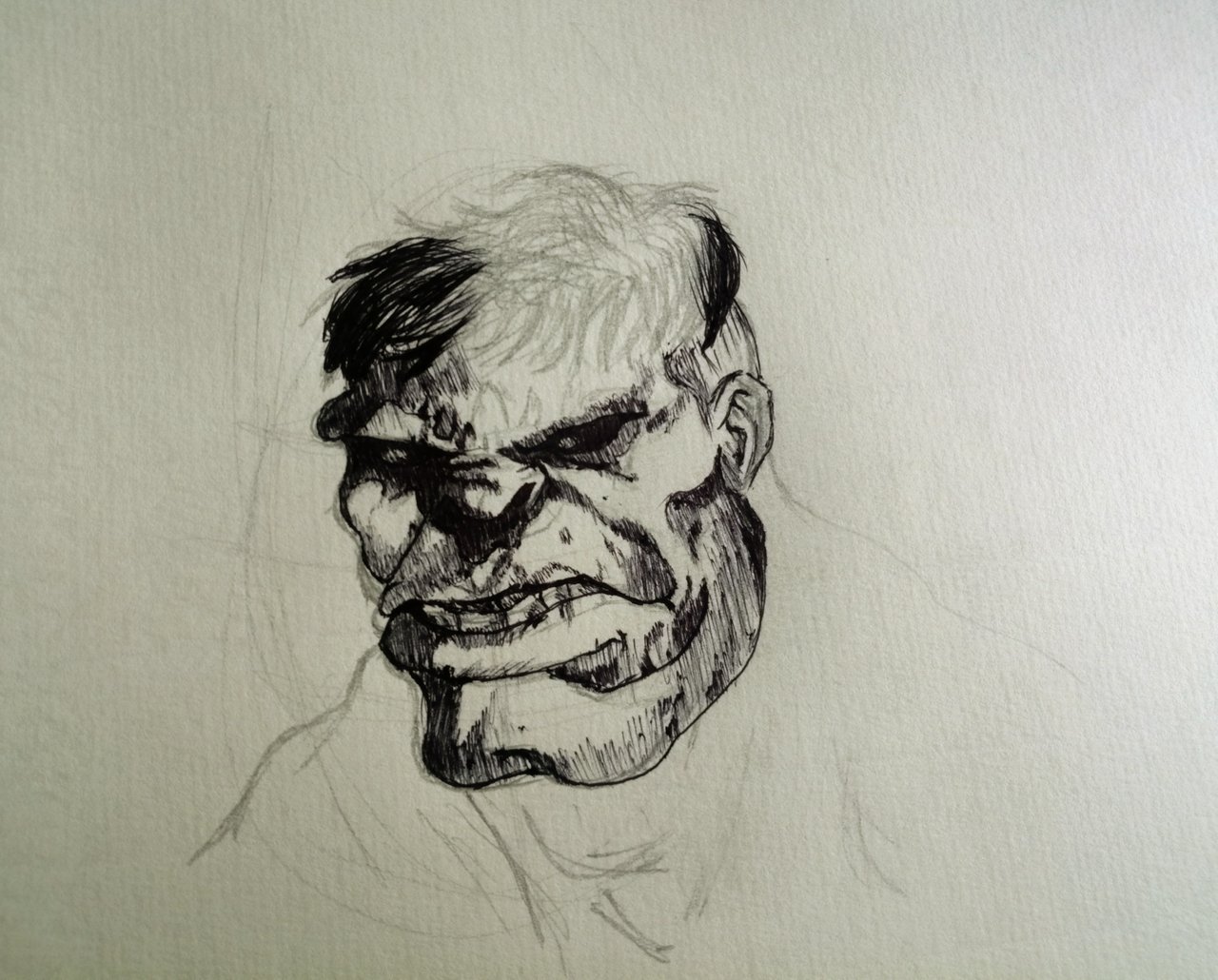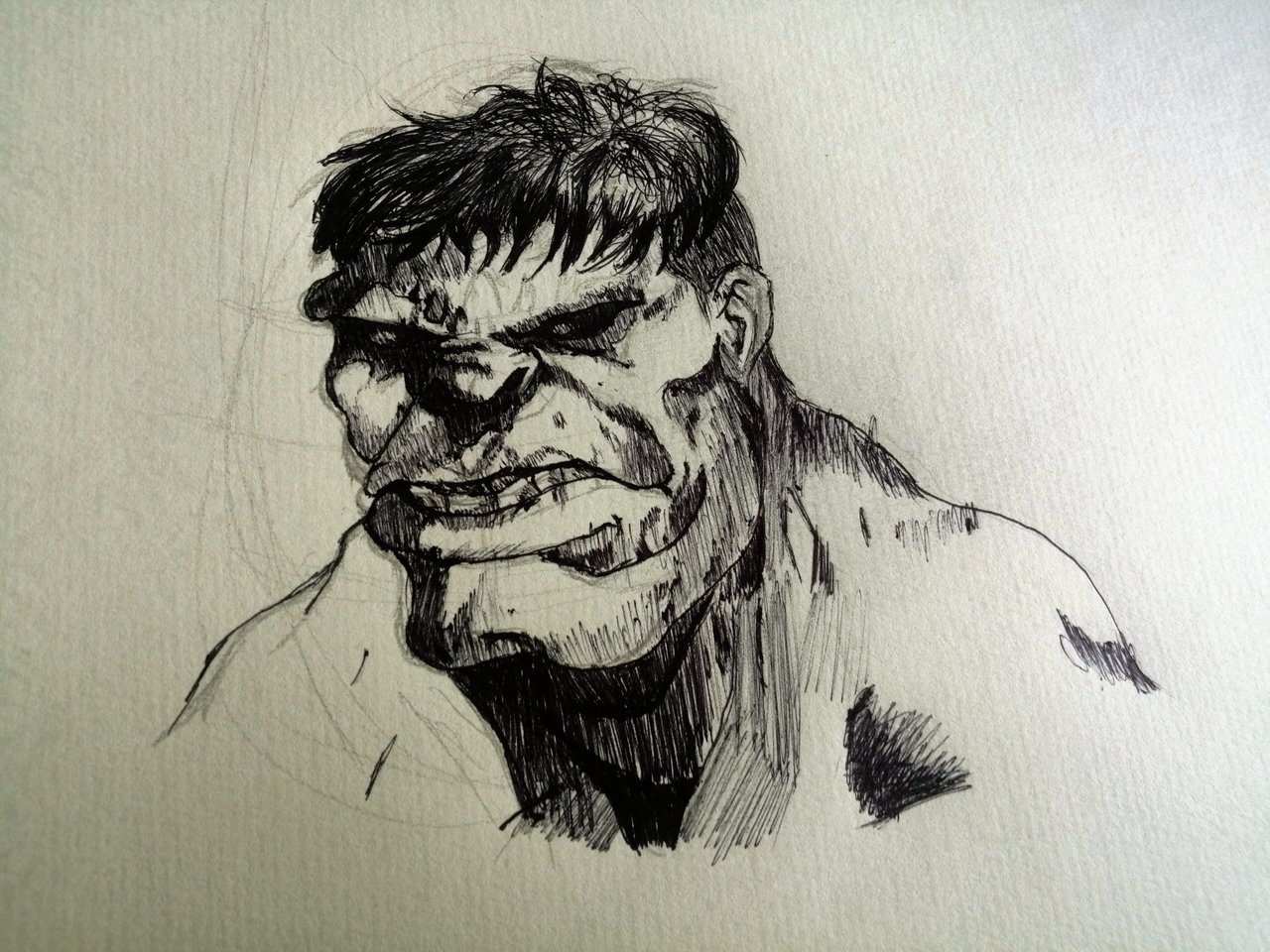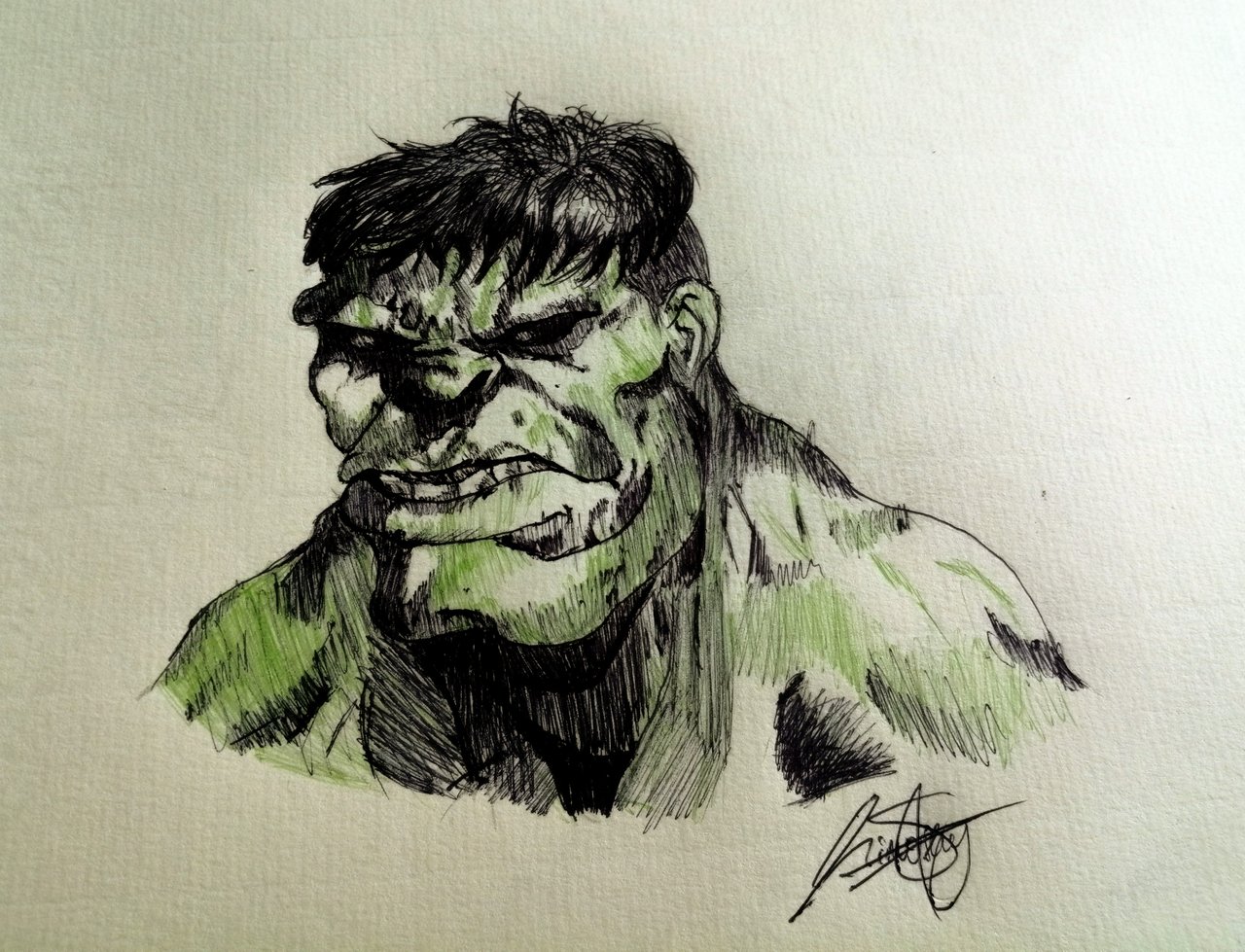 ---
---
Thanks for the visit