Hola queridos hivers.
Hello, dear Hivers.
Espero que hayan tenido un fin de semana productivo, si no es el caso pues esta semana les ofreceré diversas actividades muy divertidas, para sacar provecho a su tiempo libre.
I hope you had a productive weekend, if not, then this week I will offer you various fun activities to make the most of your free time.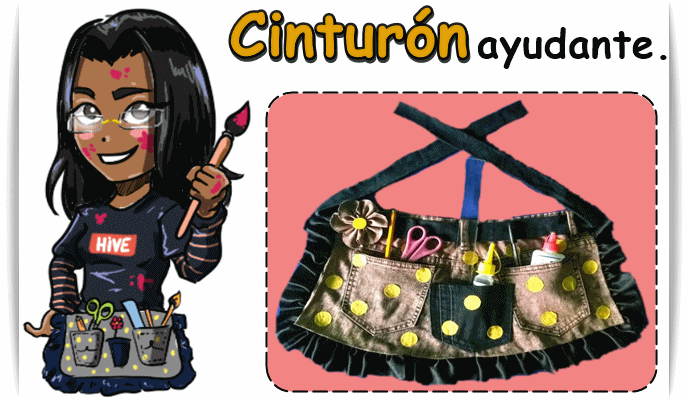 No es sorpresa para quienes siguen mi contenido, saber que la publicación del día de hoy será otra manualidad creativa, reutilizando jeans usados para alargar la primera vida de nuestras prendas sin uso. Con los jeans usados, podemos realizar una gran variedad de manualidades, en anteriores publicaciones he señalado varias de esas opciones, que van desde monederos hasta bolsos.
It is not a surprise for those who follow my content, to know that today's publication will be another creative craft, reusing used jeans to extend the first life of our unused garments. With used jeans, we can make a wide variety of crafts, in previous publications I have pointed out several of those options, ranging from purses to bags.
¿Alguna vez consideraron usar sus jeans para crear un cinturón ayudante?
Have you ever considered using your jeans to create a helper belt?
Para quienes realizamos constantemente manualidades, este uso a la tela de jeans es un gran aliado, facilita el trabajo y pone a fácil alcance las herramientas que vamos a emplear, para realizar nuestra artesanía.
For those of us who constantly make crafts, this use of jeans fabric is a great ally, it facilitates the work and makes it easy to reach the tools that we will use, to make our crafts.



Materiales || Materials:

Jeans viejos, 2 tiras de tela de 50cm x 6cm, 4 tiras de 30cm x 4cm, círculos de tela para decorar, pegamento y tijeras.
Old jeans, 2 strips of fabric of 50cm x 6cm, 4 strips of 30cm x 4cm, fabric circles to decorate, glue and scissors.


Paso a paso || Step by step:

Para mantener en su cintura el cinturón, deben unir con pegamento las tiras de 50cm, luego realicen un dobles en los bordes y agreguen pegamento, para obtener un acabado limpio.
To keep the belt on your waist, you should glue the 50cm strips together, then fold the edges and add glue, to get a clean finish.

Recorten la parte trasera de un jean viejo, den vuelta y por la parte interna deben pegar las tiras de 30cm, deben ir corrugando para obtener un acabado de olanes en los bordes.
Cut out the back of an old jean, turn it over and stick the 30cm strips on the inside, they should be corrugated to get an olane finish on the edges.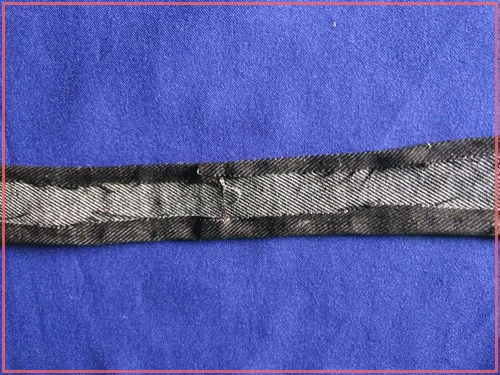 Sólo quedaría decorar, esto dependerá de los gustos de cada quien, yo decidí recortan círculos de tela y pegarlos, además agregue un bolsillo extra, para tener más lugares donde almacenar mis materiales.
The only thing left to do is to decorate, this will depend on the tastes of each person, I decided to cut out circles of fabric and glue them together, plus I added an extra pocket, to have more places to store my materials.

Como paso opcional, realicé una flor con una tira de 15cm x 5cm, recorté el borde con forma de pélalos y procedí a coser, entrelazando los pélalos, por último simplemente la pegue a un costado del cinturón.
As an optional step, I made a flower with a strip of 15cm x 5cm, cut out the edge in the shape of peels and proceeded to sew, interlacing the peels, finally I simply glued it to the side of the belt.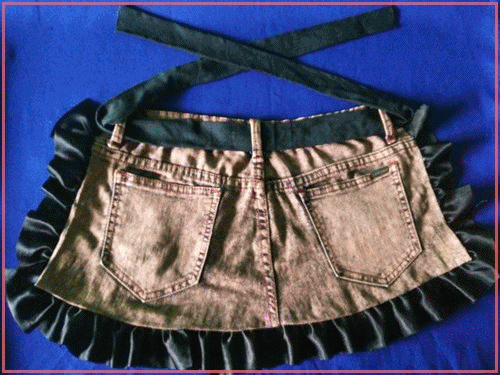 Cinturón ayudante || Assistant belt.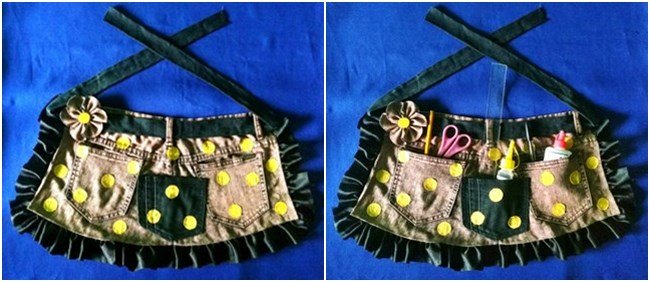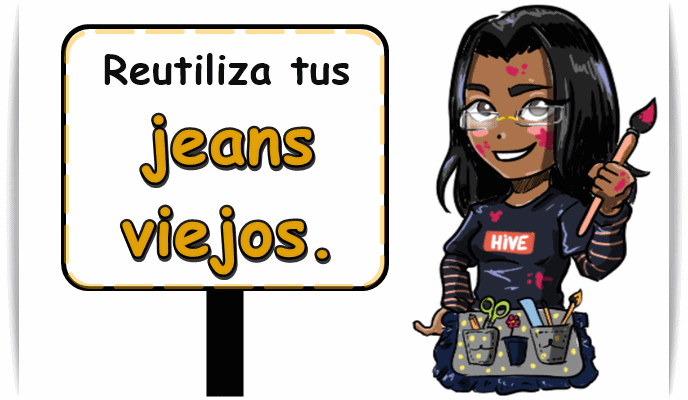 PUBLICACIONES RECIENTES || RECENT PUBLICATIONS: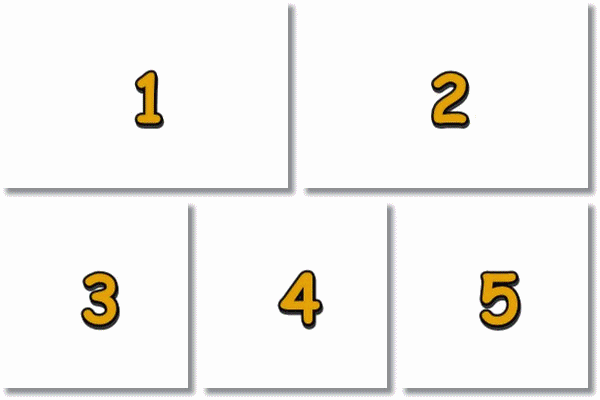 Imágenes tomadas desde mi Alcatel One Touch Idol 4 / Images taken from my Alcatel One Touch Idol 4.
Gifs realizados desde PhotoScape / Gifs made from PhotoScape.