Inspiration-
"O, she doth teach the torches to burn bright."
___Romeo. That was one of the most famous quote by Romeo. Though I did not illustrate Romeo and Juliet in this picture, the context remains the same. This one is for one of my favorite people and his love. The mustache resembles him because he, too, has a large stash of mustaches on his face.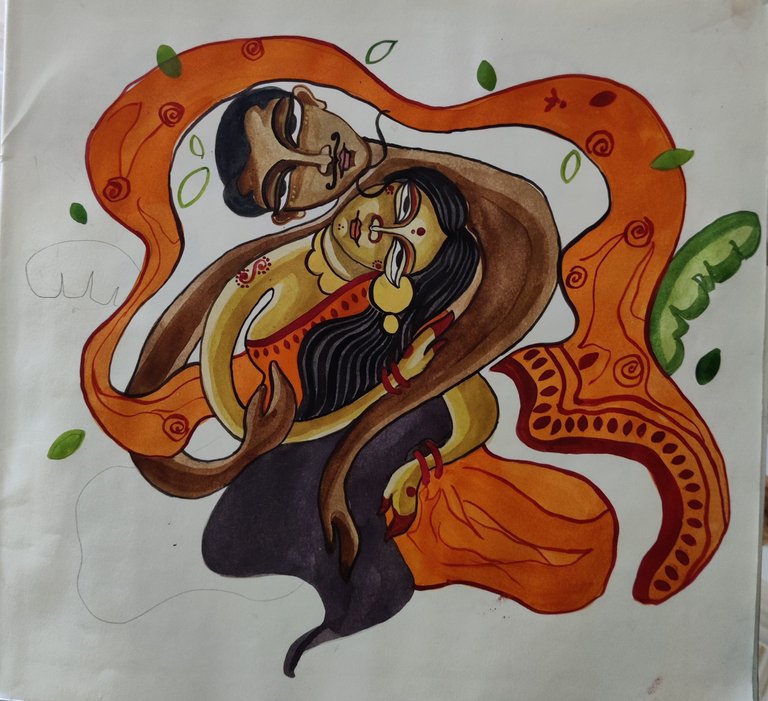 Processing Photos: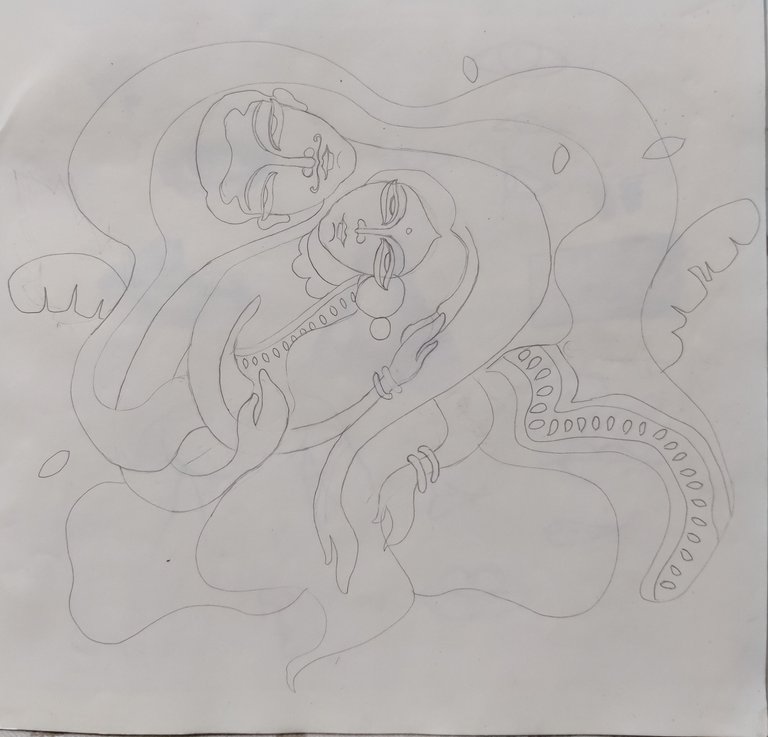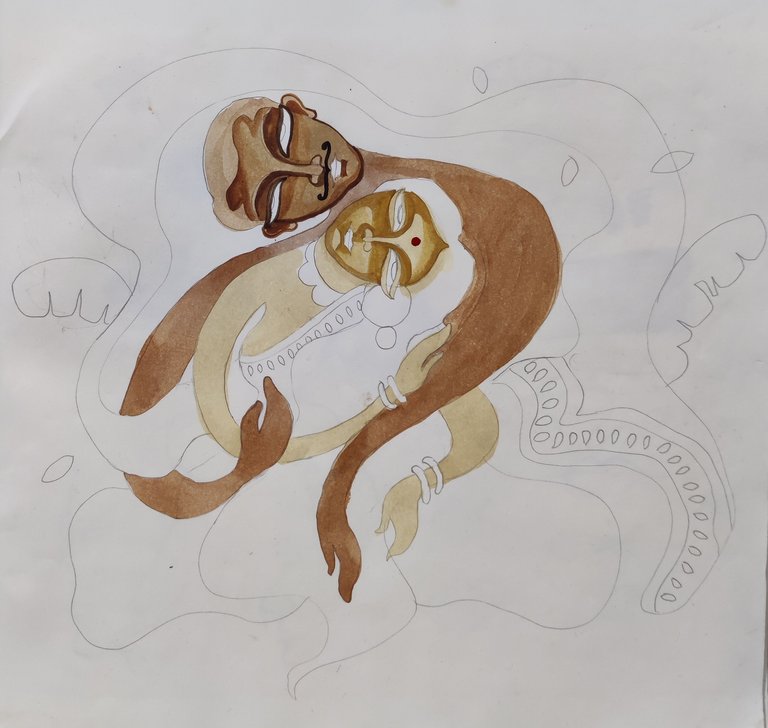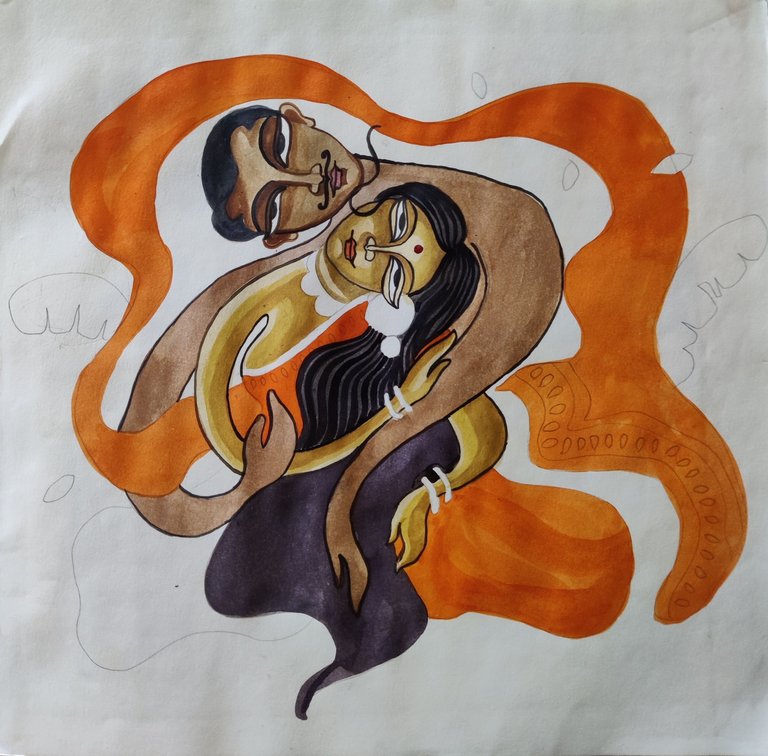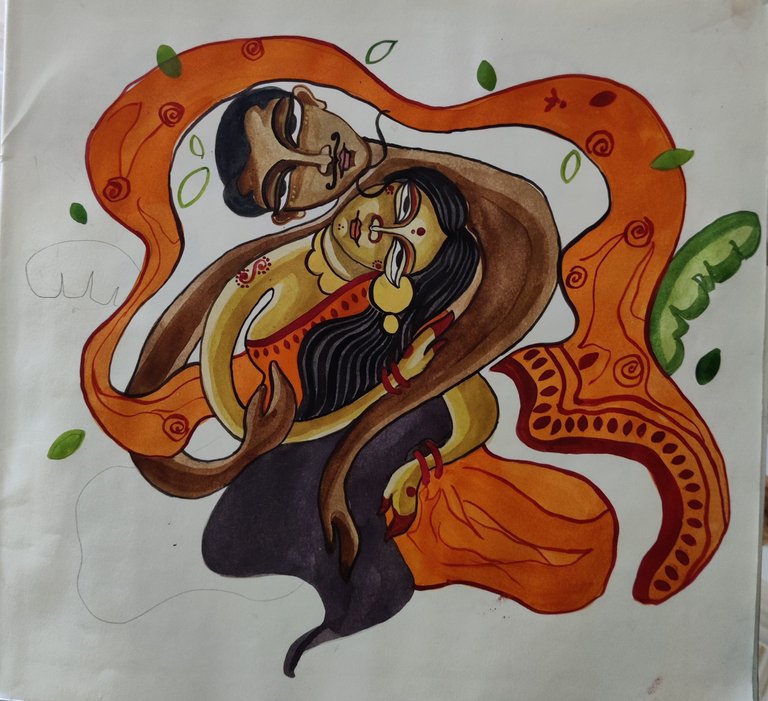 Art type-
Watercolor
Material Used-
• Sketchbook
• Brush type: round
• Brush size: 0,1,5,8
• Watercolors
• Palette
• Container of water
• Empty jar & tissue papers
The painting is painted and captured by me.
The major subjects of the painting:
Thank you-
I hope you all enjoyed reading and relating. Support me by commenting, reblogging, and liking. Support me by commenting, reblogging, and liking. You may visit my blog for a variety of artworks, crypto discussions, and sports discussions. My expertise in the artwork is watercolor and sketching. I occasionally write about crypto. I love football and sometimes keep my ears for spicy updates on sports. Do share your review, it will guide me to make some better content. Thank you all.
---
Be artistic, imaginative, do not construct like an architect, you are an artist!
---