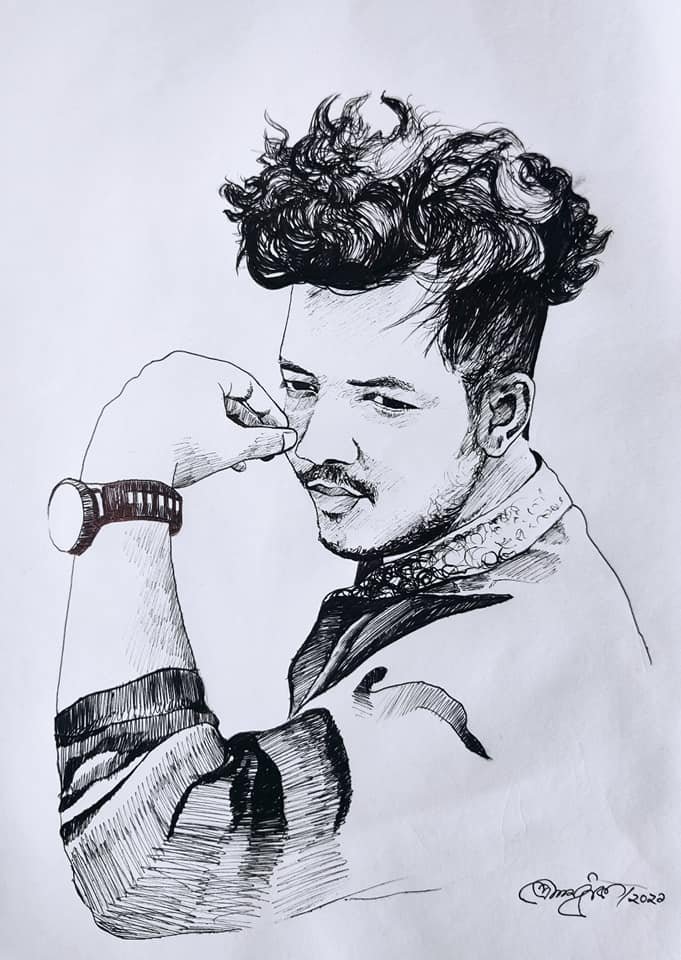 Inspiration -
Simplicity lies in the portrayal of natural expressions made by unique individuals, such was my driving force when I first started sketching portraits. This capture is quite simple from all the other images. The simple gesture made by individuals is the hardest to capture. Therefore, this portrait was one of the hardest to sketch in terms of hatching and play of light and dark, while at the same time, easier in terms of one focus point and less fillers or diversion from the main focus.
Art Type -
Sketch Art
Materials Used -
Sketchbook
Ballpoint pen
Subject
Direction of the light arrangement
Tips -
Visualize, align and outline your sketch at the beginning.
Start with a pencil sketch to make your hand flexible, then move on to an ink sketch.
Play with darkness and light to suit the painting's tone.
Portrayal of light and dark shades are also significant in determining the position of light and also makes the portrait more alive.
Plan ahead of time how you will project your edges.
In sketching, edges determine the value of the painting.
Difficulties -
Play of light on the face
Outlining and hatching the hair
Hatching the watch
Portrayal of the collar
Thank you -
I hope you all enjoyed reading and observing the aesthetic features of my sketch. Support me by commenting, reblogging, and liking. You may visit my blog for a variety of artworks, my expertise is watercolor and sketching. However, I like to venture into other mediums too. Do share your review, it will guide me to make better content. Thank you all.