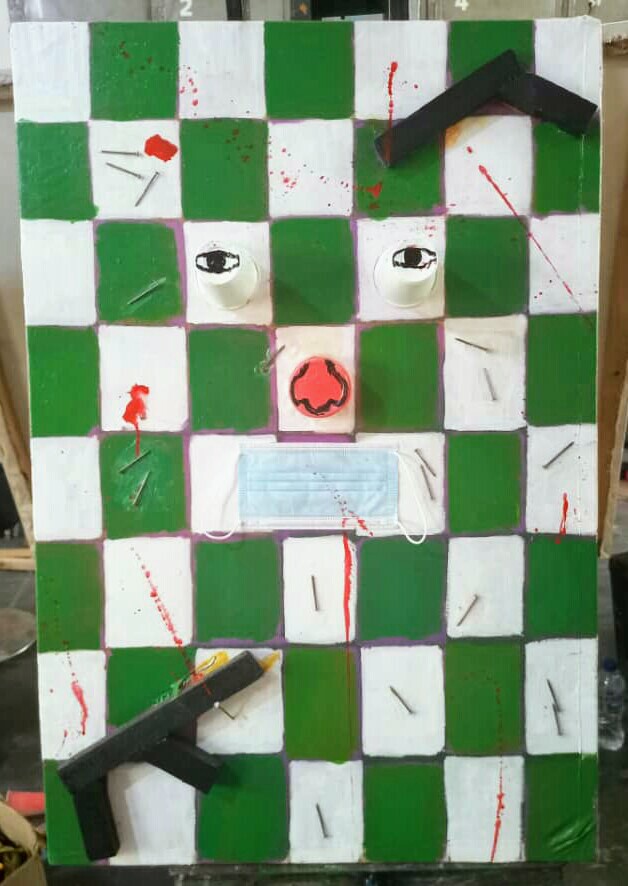 Good morning creatives.
How are we all doing tonight? I trust we are all doing great. Today,I want to share my latest art piece,which is a mixed media work titled, "Headache".
It features materials like plastic cups,wood,nails,nose mask,oil and acrylic colours on canvas.
It talks about the state of insecurity in my country,Nigeria. The presence of the country,Nigeria is depicted with the pattern of the green and white colour. An image of the face of someone whose mouth is covered is formed on the surface of the canvas,depicting the state of restriction of people to air their view.
The guns attached on the canvas are made of wood and painted in acrylic and they speak of violence together with the nails which represents bullets from gun shots and the splashes of blood.
The protruding eyes on the canvas speaks of growing above of our problems and current state of chaos,there by maintaining the heart posture of hope for a better nation.
As usual I took some progress shots while working
____THE PROCESS____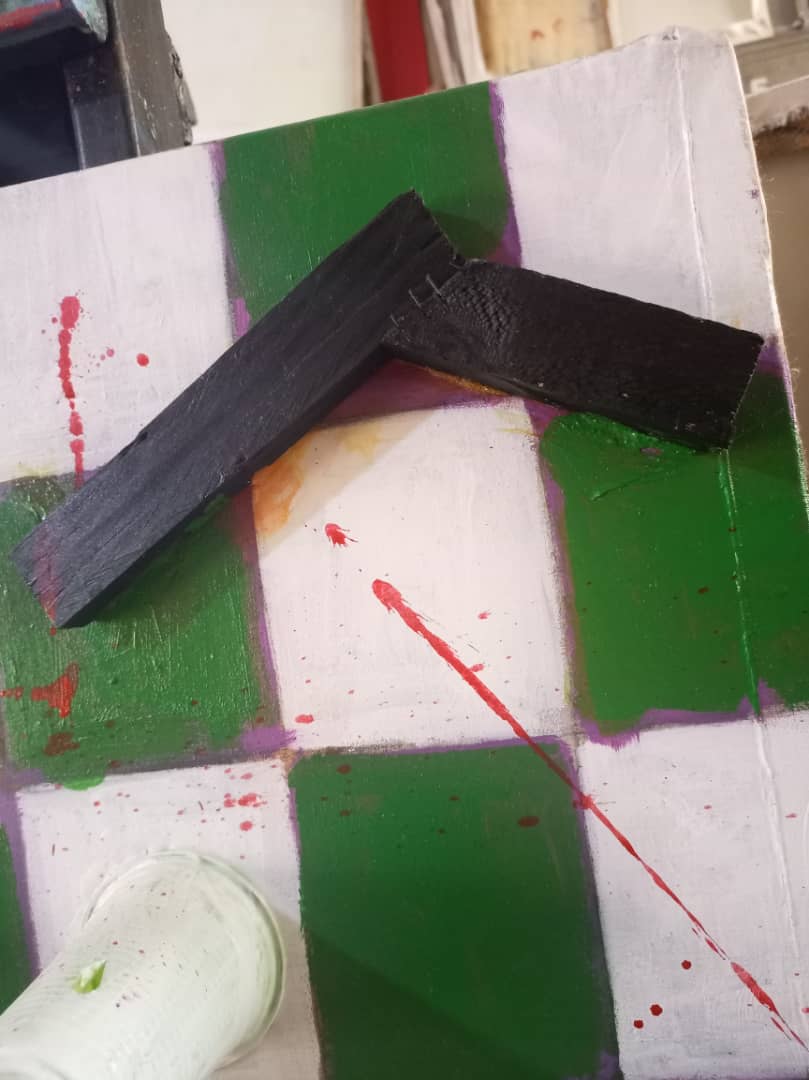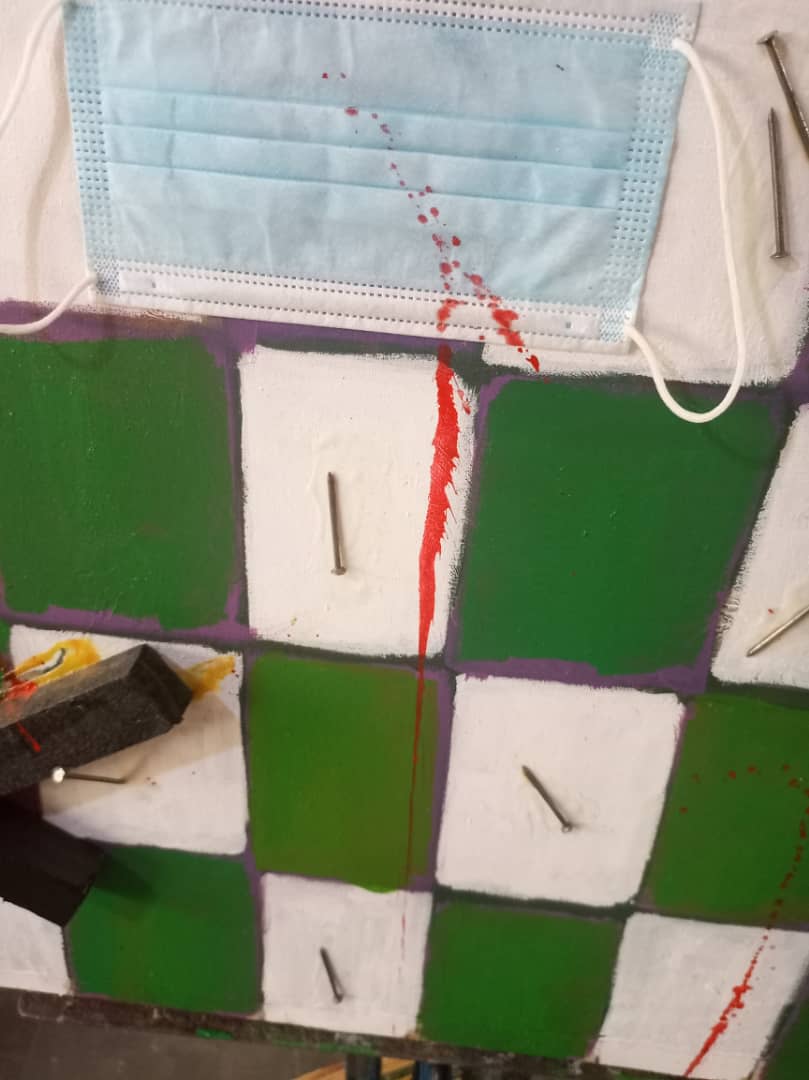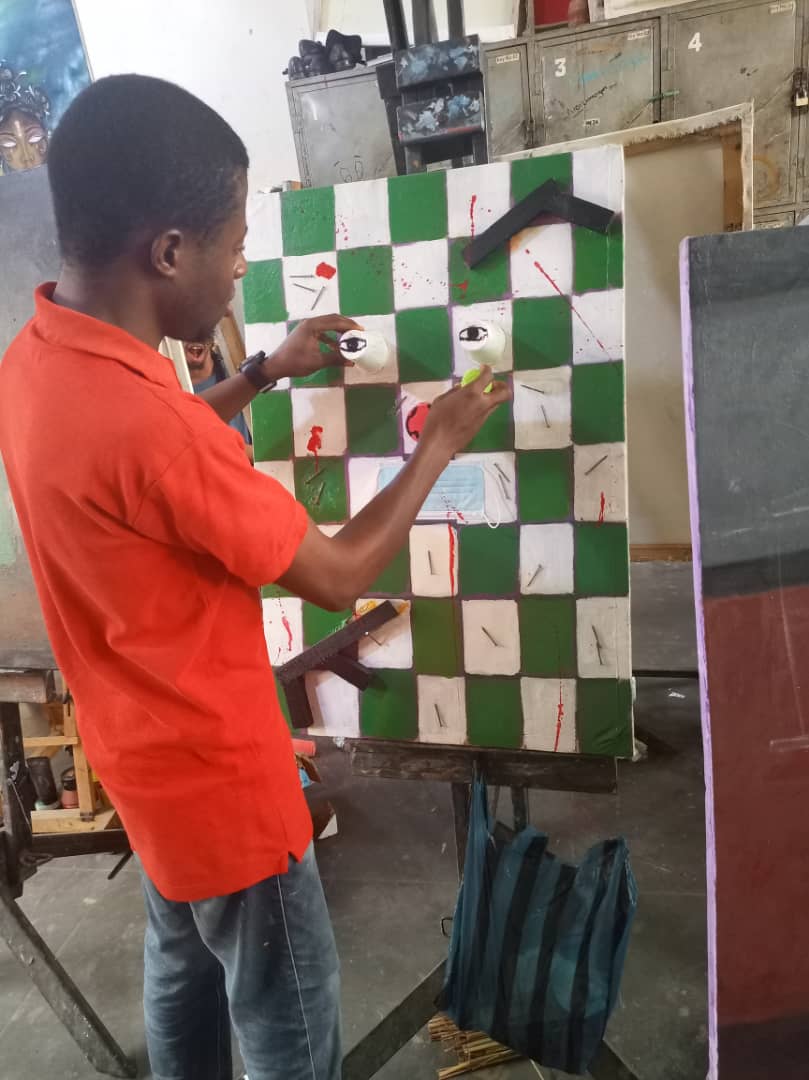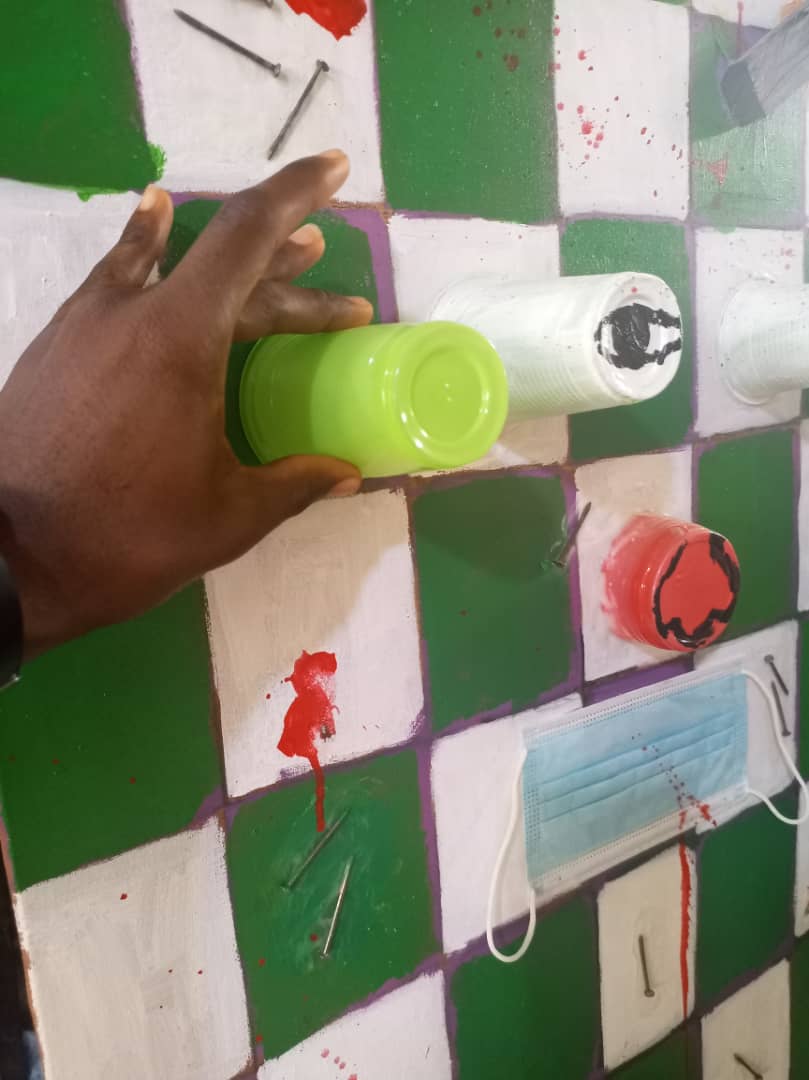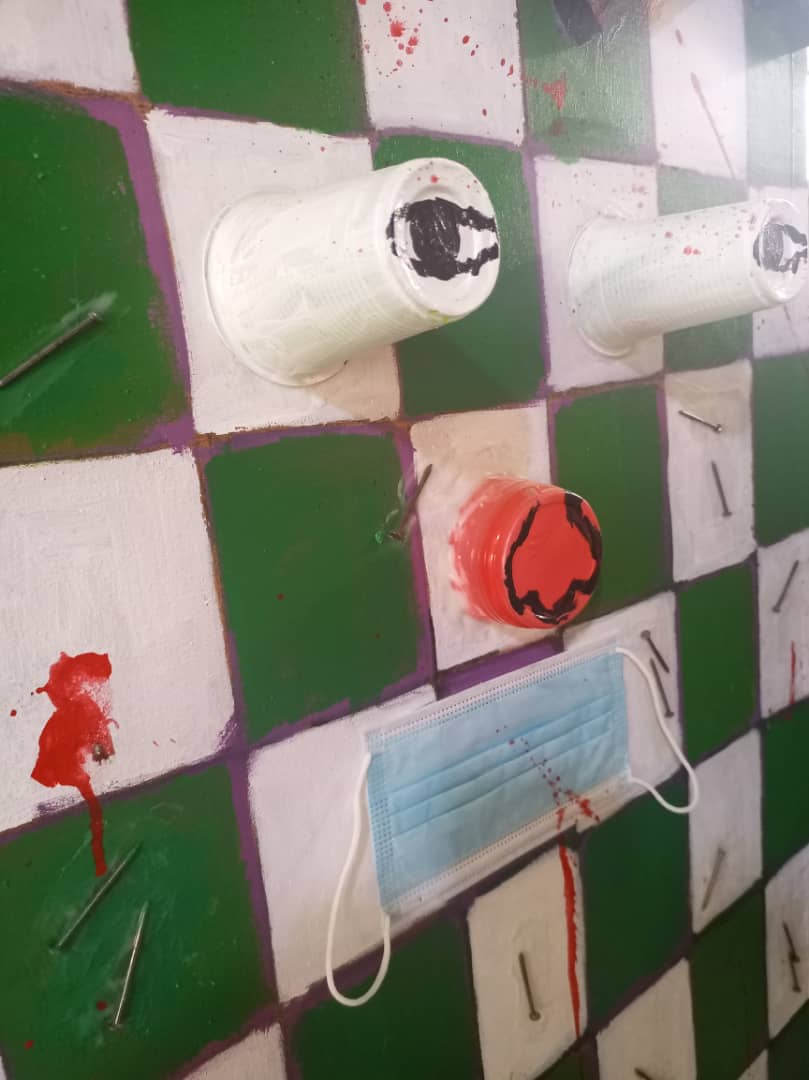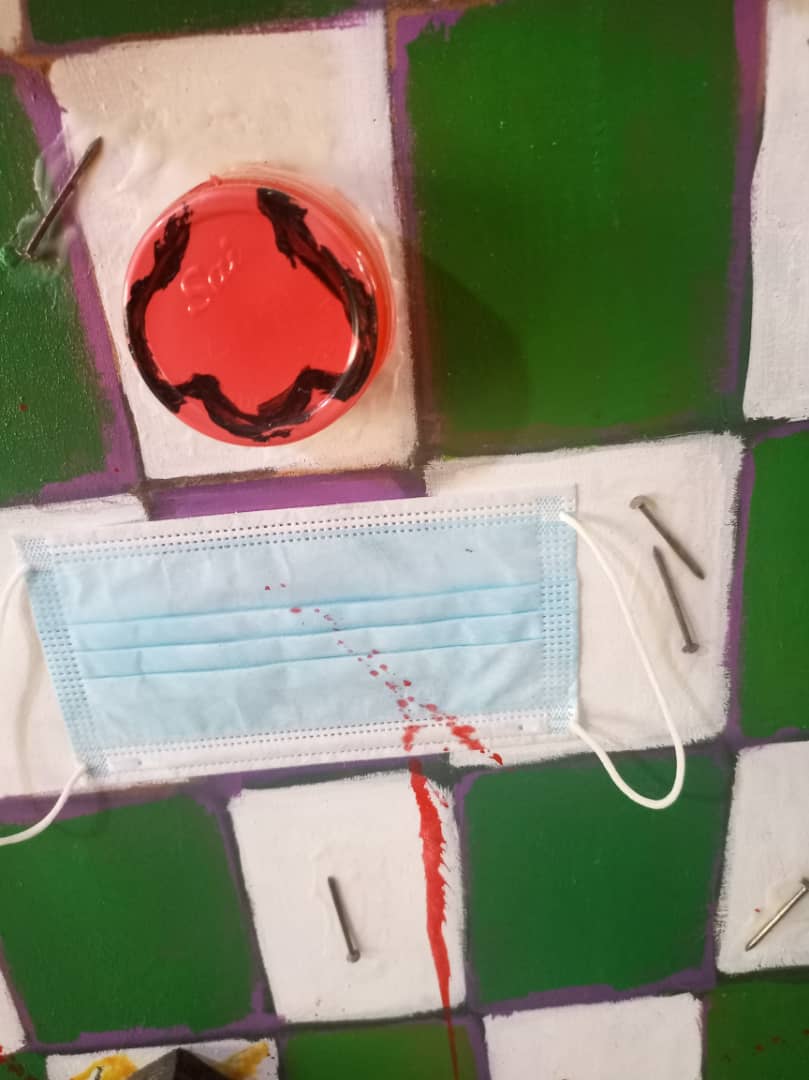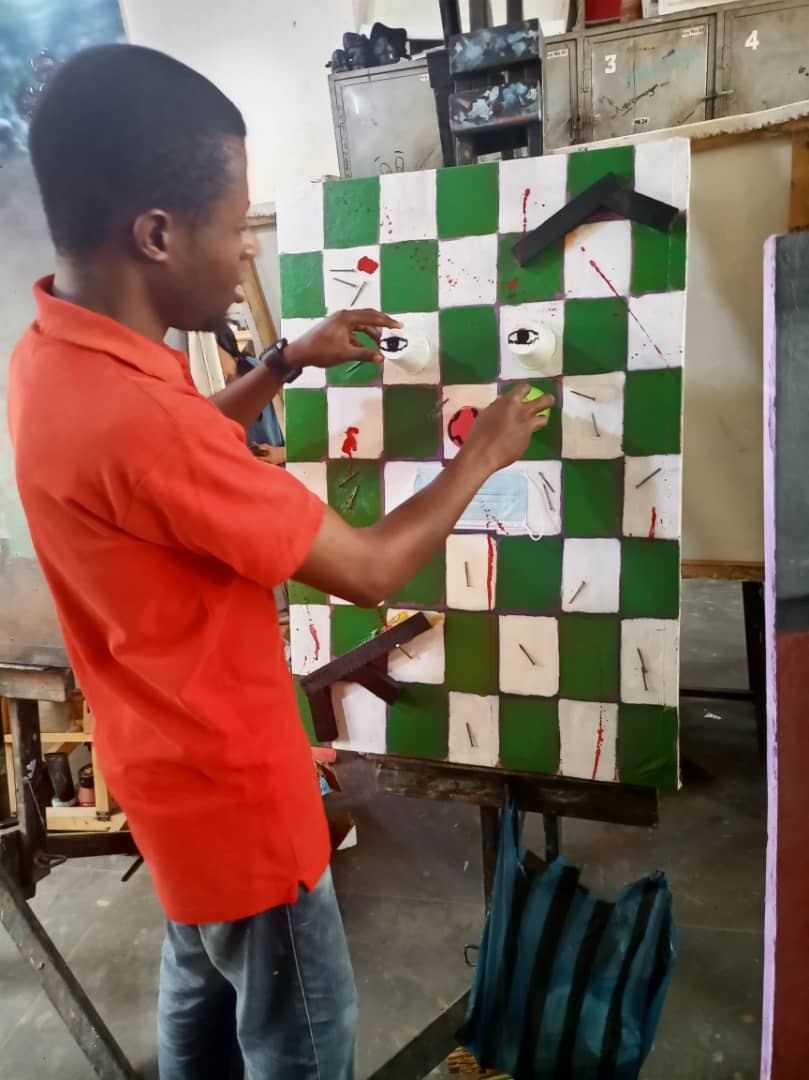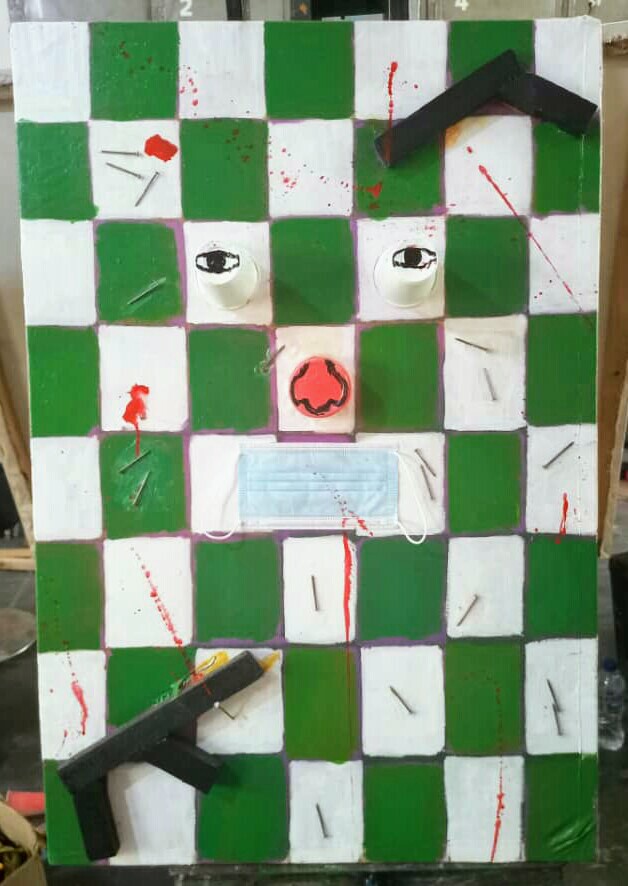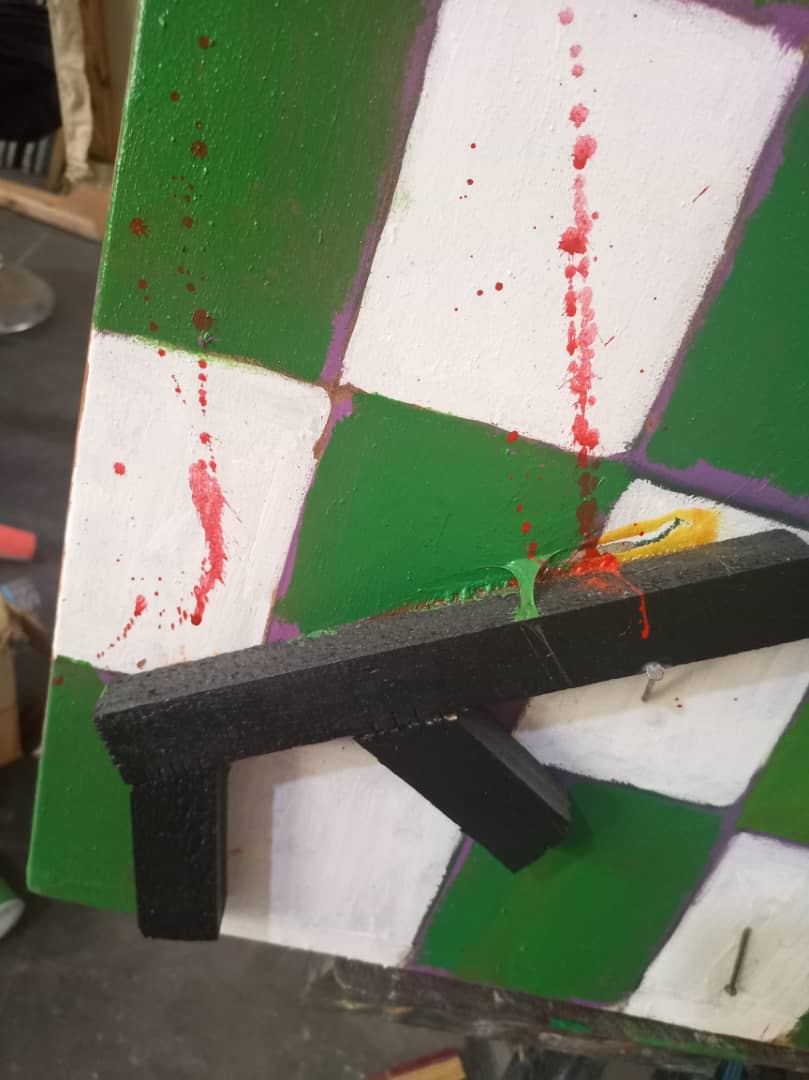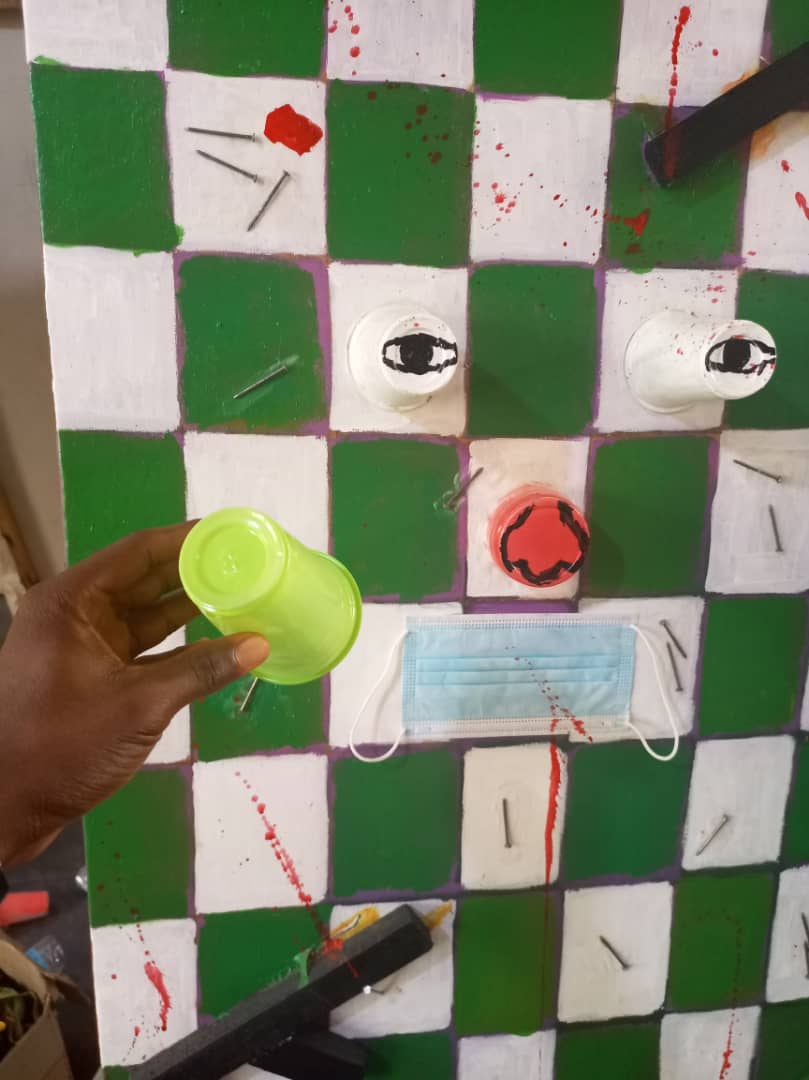 THANK YOU FOR VIEWING MY ARTWORK,I'LL BE GLAD TO READ AND REPLY YOUR REVIEWS ON THIS POST IN THE COMMENT SECTION