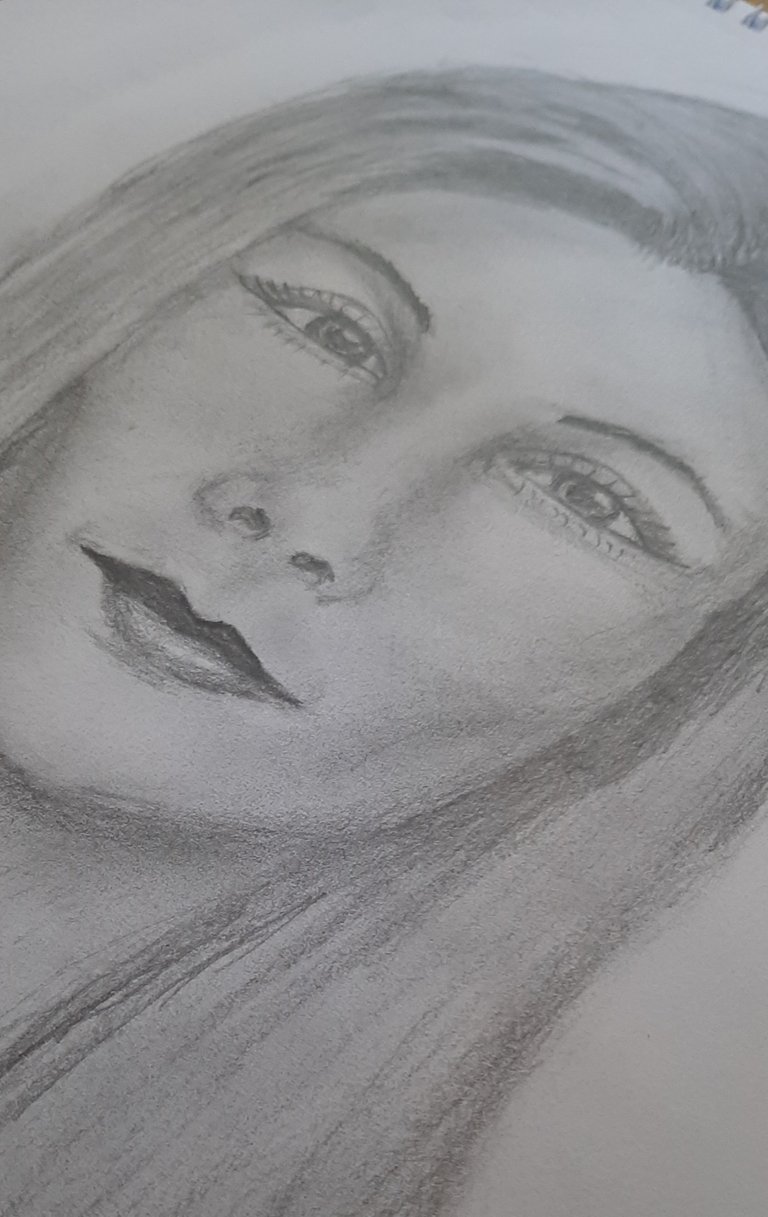 Hello friends,
As always when I was thinking about what to draw, the first thing that came to my mind was the lady face, and I started drawing, looking out of her eyes. I am also curious about the results of the drawings I made without reference. It is not clear what kind of face will emerge.
I have recently become interested in digital drawing. I am currently learning. I can't wait to share my first digital drawing with you.
I used a sketch pad, pencil, and eraser for this drawing. I hope you will like it.
Drawing Stages: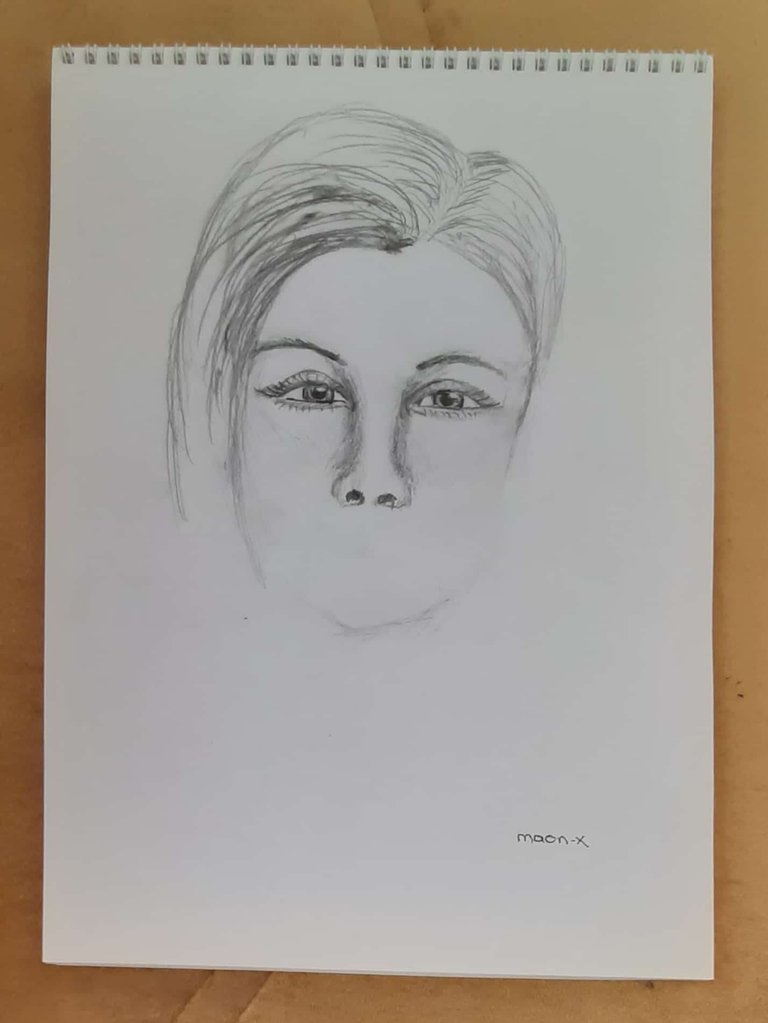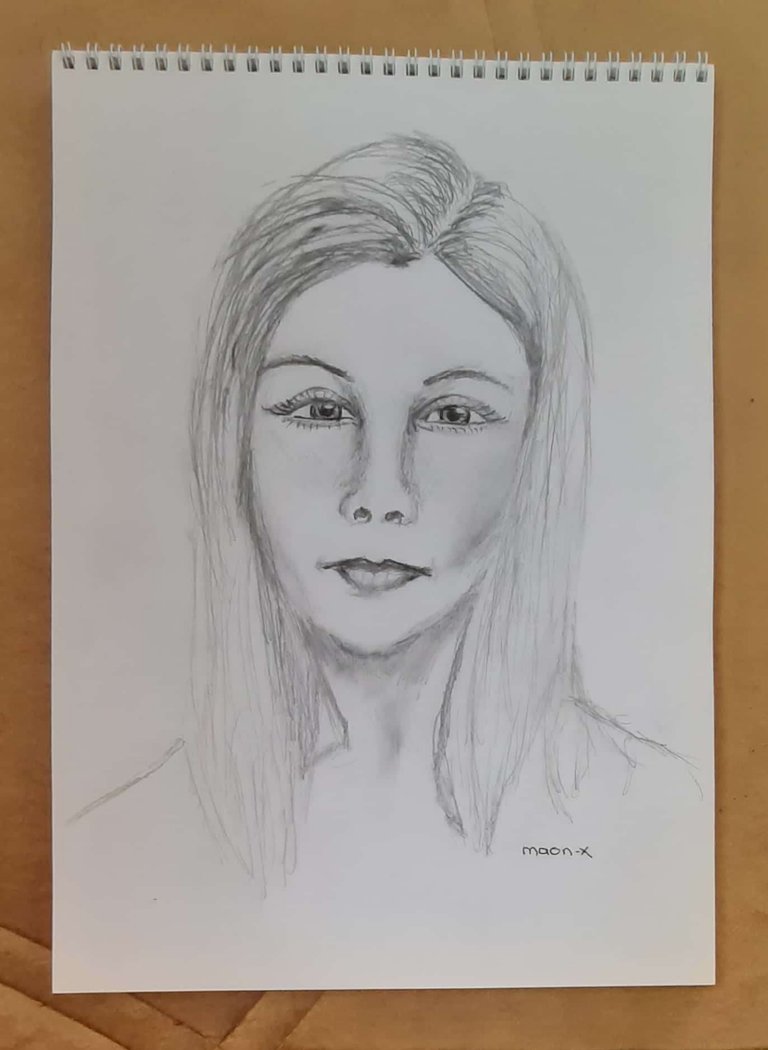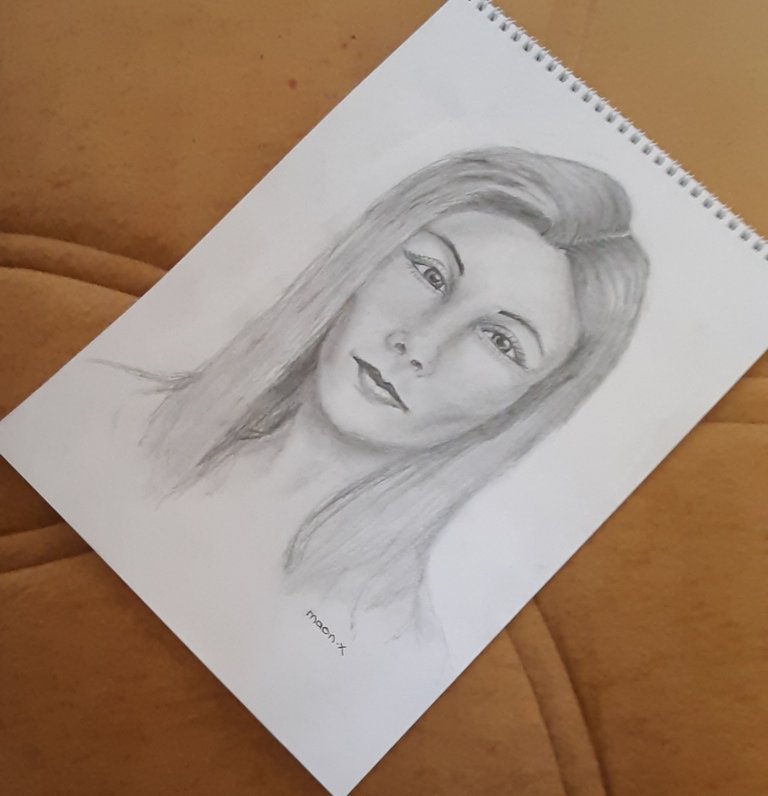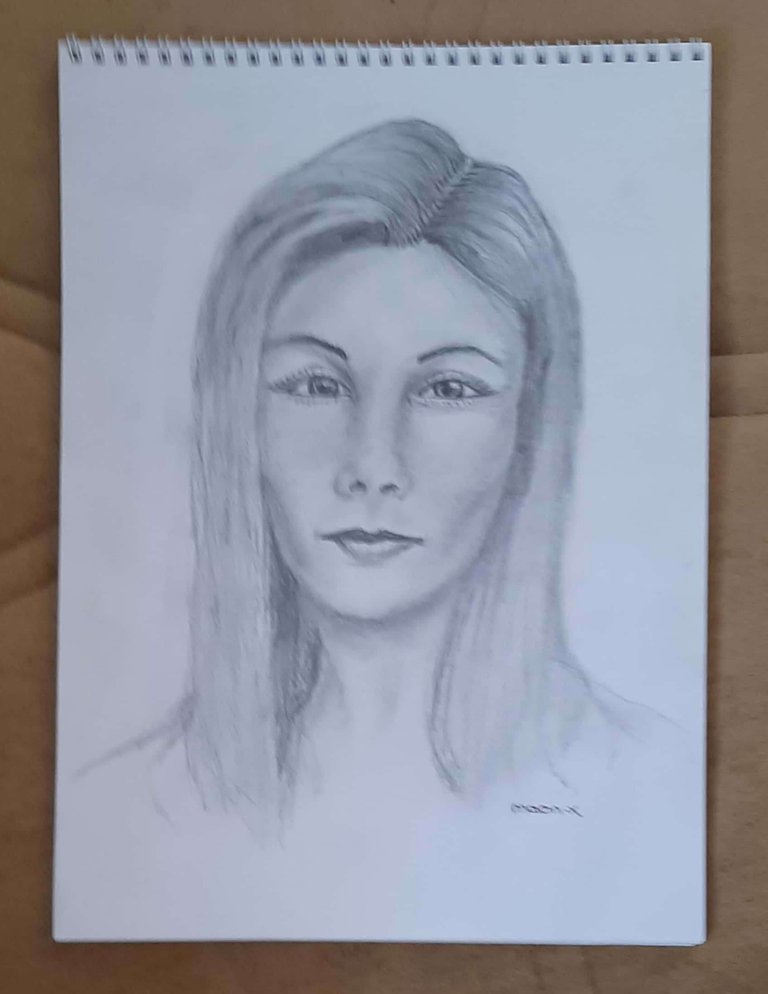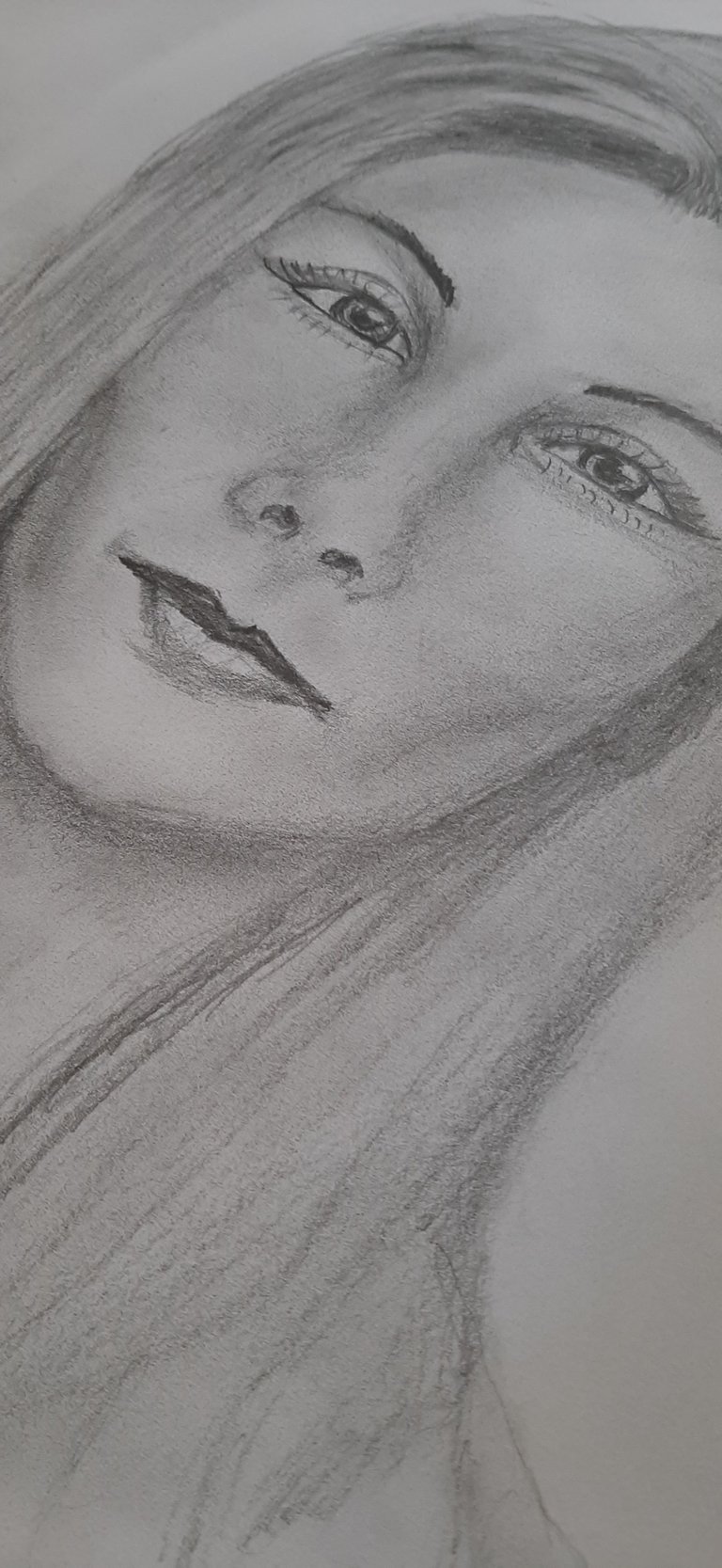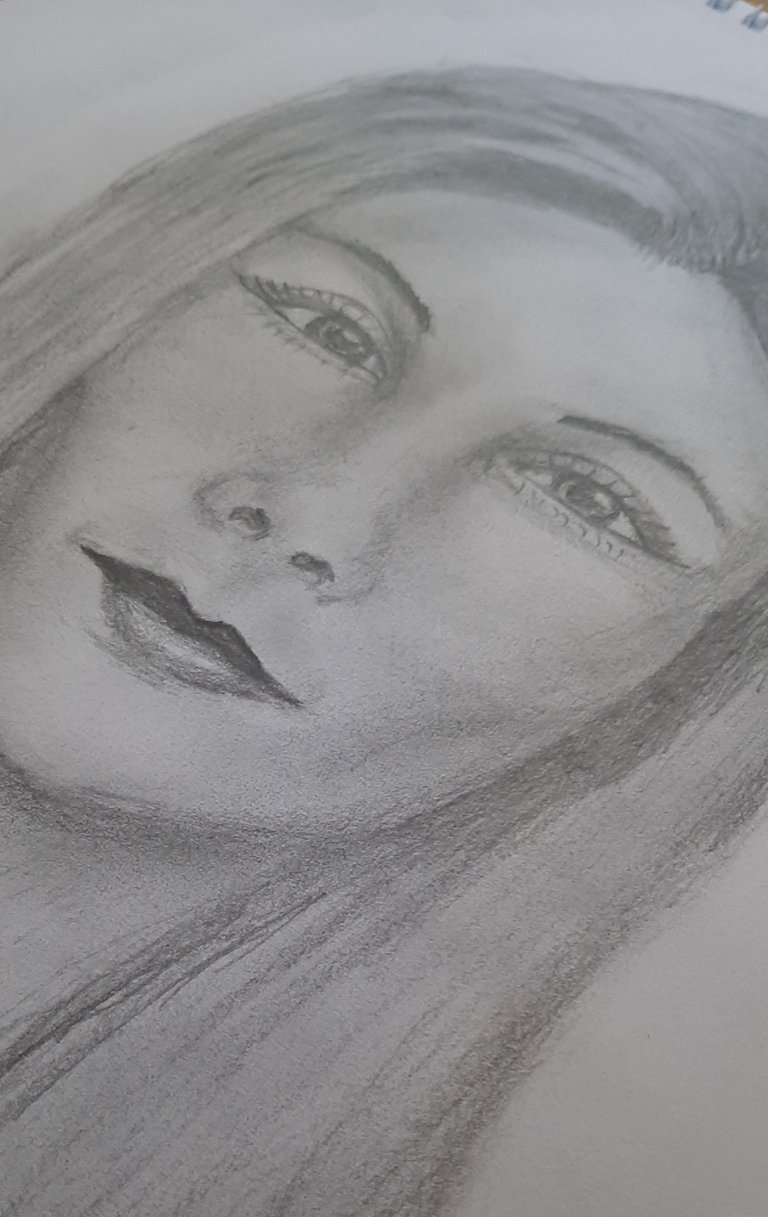 Merhaba Arkadaşlar,
Ne çizsem diye düşünürken her zaman olduğu gibi aklıma ilk gelen bayan yüzü oldu ve gözlerinden bqşlayarak çizmeye bqşladım. Referans kullanmadan yaptığım çizimlerin sonucunu ben de merak ediyorum. Ortaya nasıl bir yüz çıkacağı belli olmuyor.
Son zamanlarda dijital çizime merak saldım. Şuan öğrenme aşamasındayım. İlk dijital çizimimi sizlerle paylaşmak için sabırsızlanıyorum.
Bu çizim için eskiz defteri, kurşun kalem ve silgi kullandım. Umarım beğenirsiniz.

You can click the links below to see my previous drawings. If you like my drawings, you can follow me. Do not forget to comment your thoughts.
Daha önceki çizimlerimi de görmek için aşağıdaki linklere tıklayabilrsiniz. Eğer çizimlerimi beğendiyseniz, beni takip edebilirsiniz. Düşüncelerinizi yorum yazmayı unutmayın.
Chimpanzee Drawing
Beautiful Cat
Scribble Portrait
Drawing a Pit
Drawing A Man Portrait
Drawing a Rapunzel
Thank you. Hope to see you in another drawing. Goodbye.
Teşekkür ederim. Başka bir çizimde görüşmek dileğiyle. Hoşçakalın.