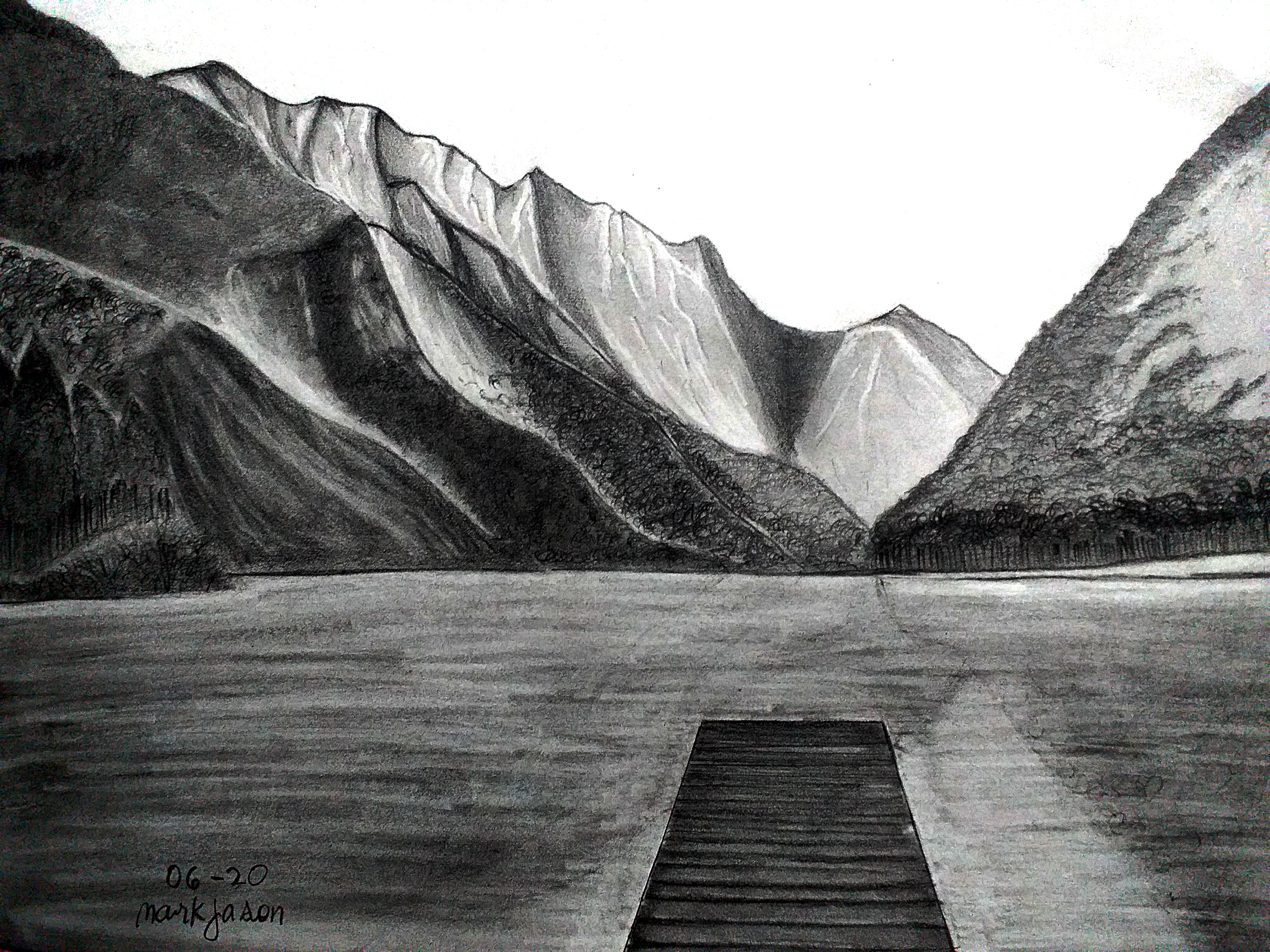 Hello everyone! I just want to share this landscape graphite pencil sketch of "lake and mountain" that I just finished drawing today. Making landscape scenery art like this using just graphite pencils is quite challenging. To bring life to a scenery drawings like this one most people usually put colors in it so for me it is really challenging to bring life to a landscape drawings using just graphite pencil because to pop up the image on this drawing I need to be careful on putting highlights and shadows and that takes plenty of my time so I really need to be patient to finish this kind of drawings/sketches.
Drawing Materials and Process
materials:
graphite pencil 2B, 4B and 8B

rubber eraser

sketchpad 12×18

cotton

charcoal powder
---
---
My drawing process: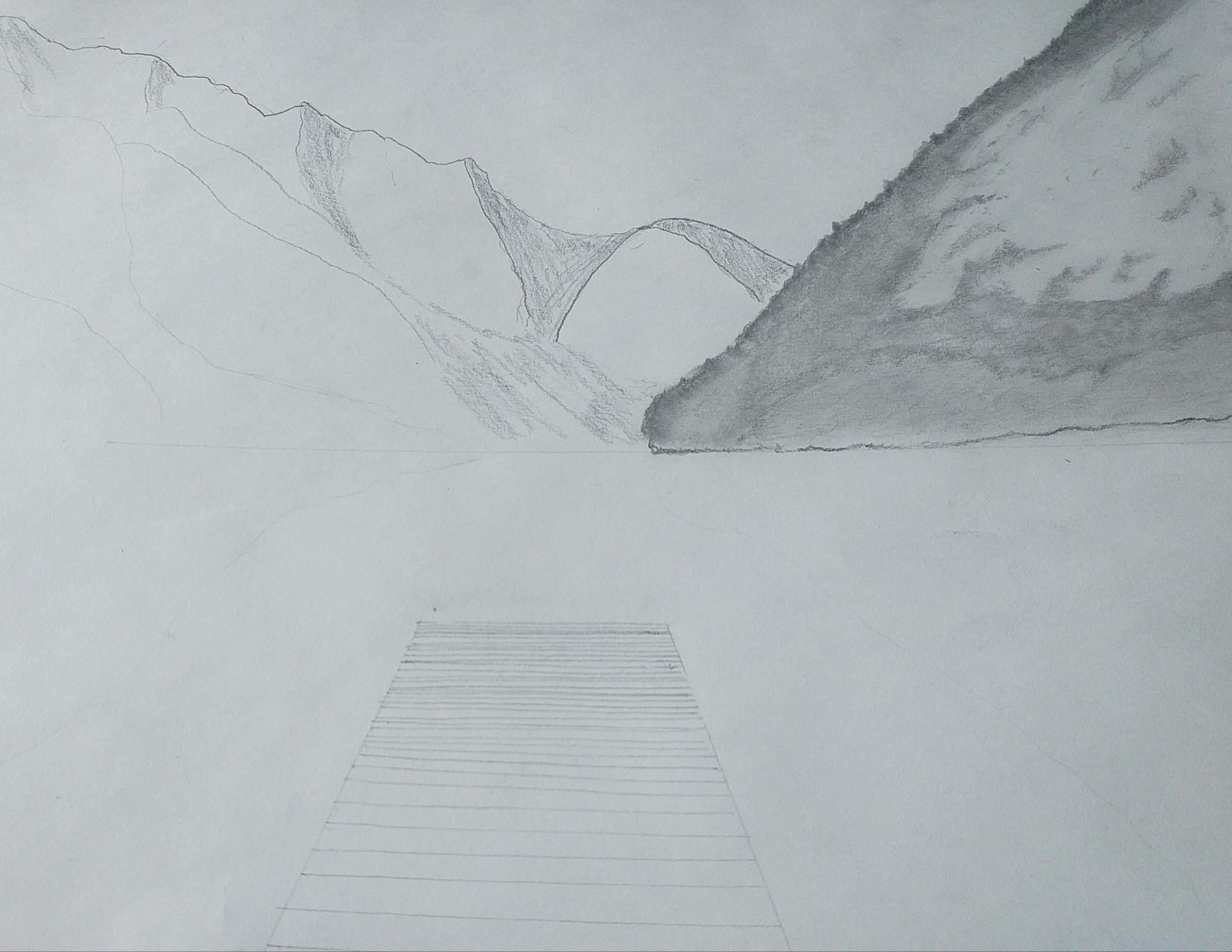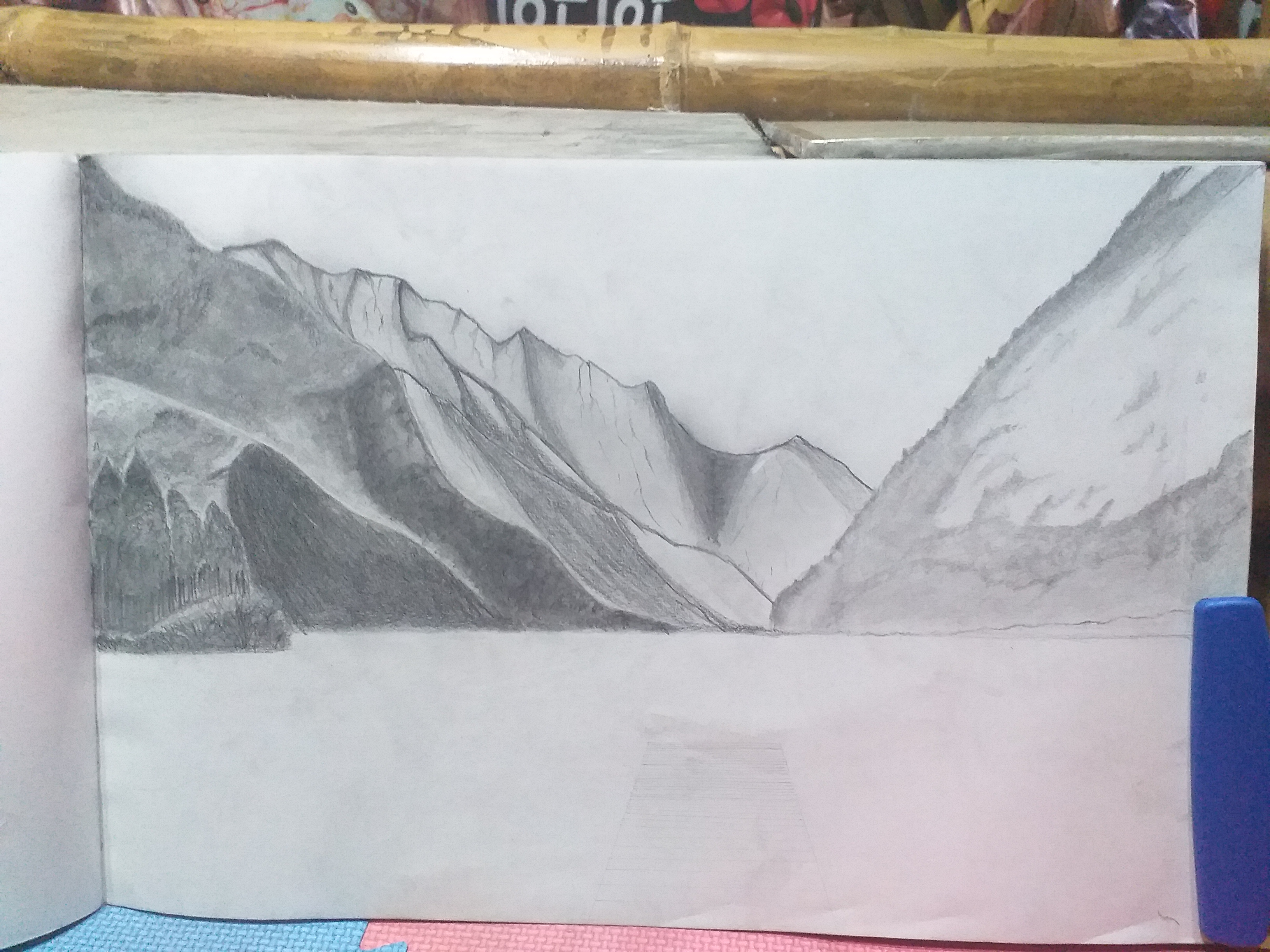 ---
On almost all of my pencil drawings I usually started on drawing the outline using light graphite pencil(2B), then after the outline I proceed on on shading the part of the image with the lightest shade using 4B graphite pencil.
---
---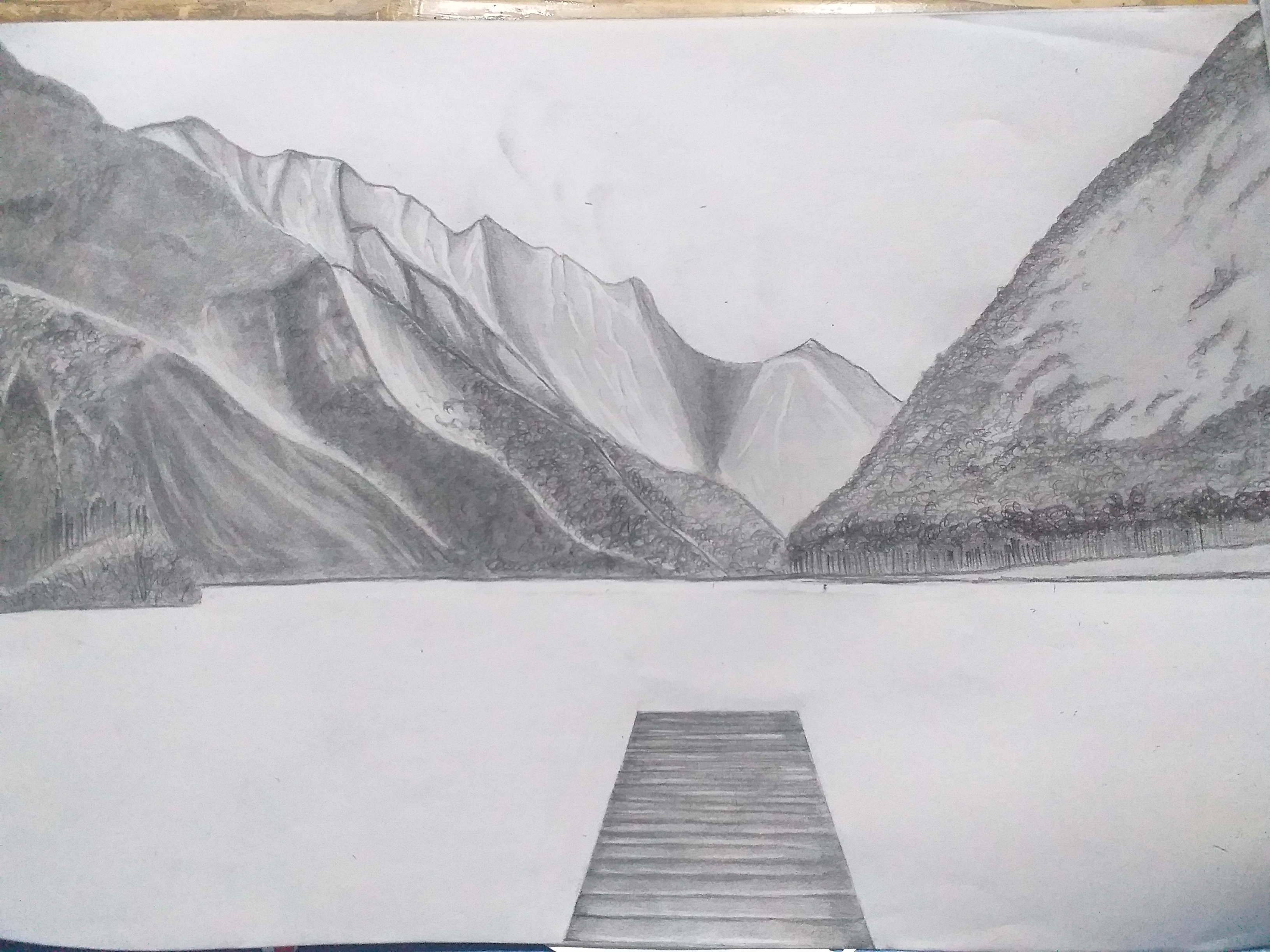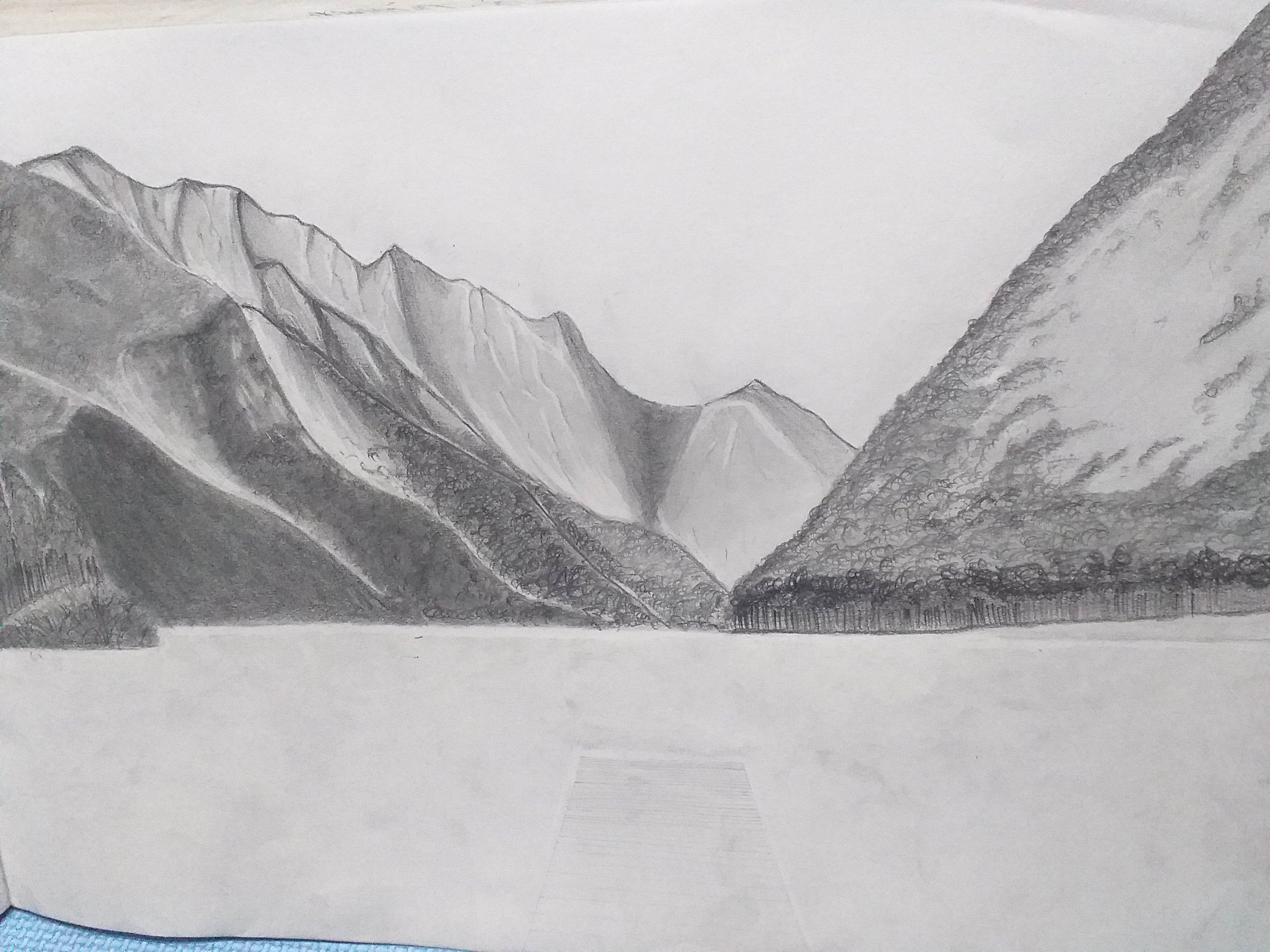 ---
Then after shading the part with lighter color, I proceed on adding some details on the image like shadows and highlights using pencil or rubber eraser for the highlights and 8B graphite pencil for darker details and shadow.
---
---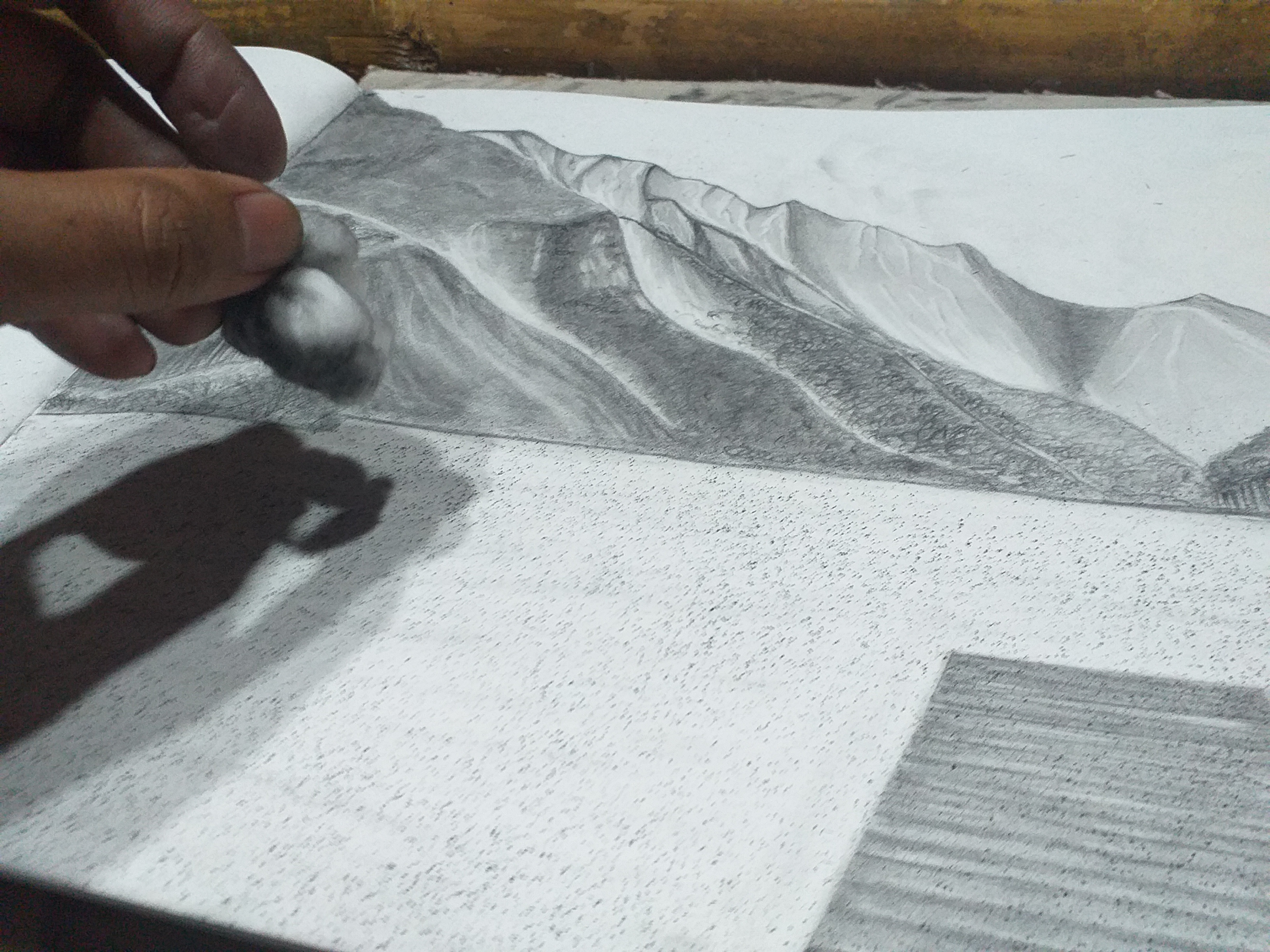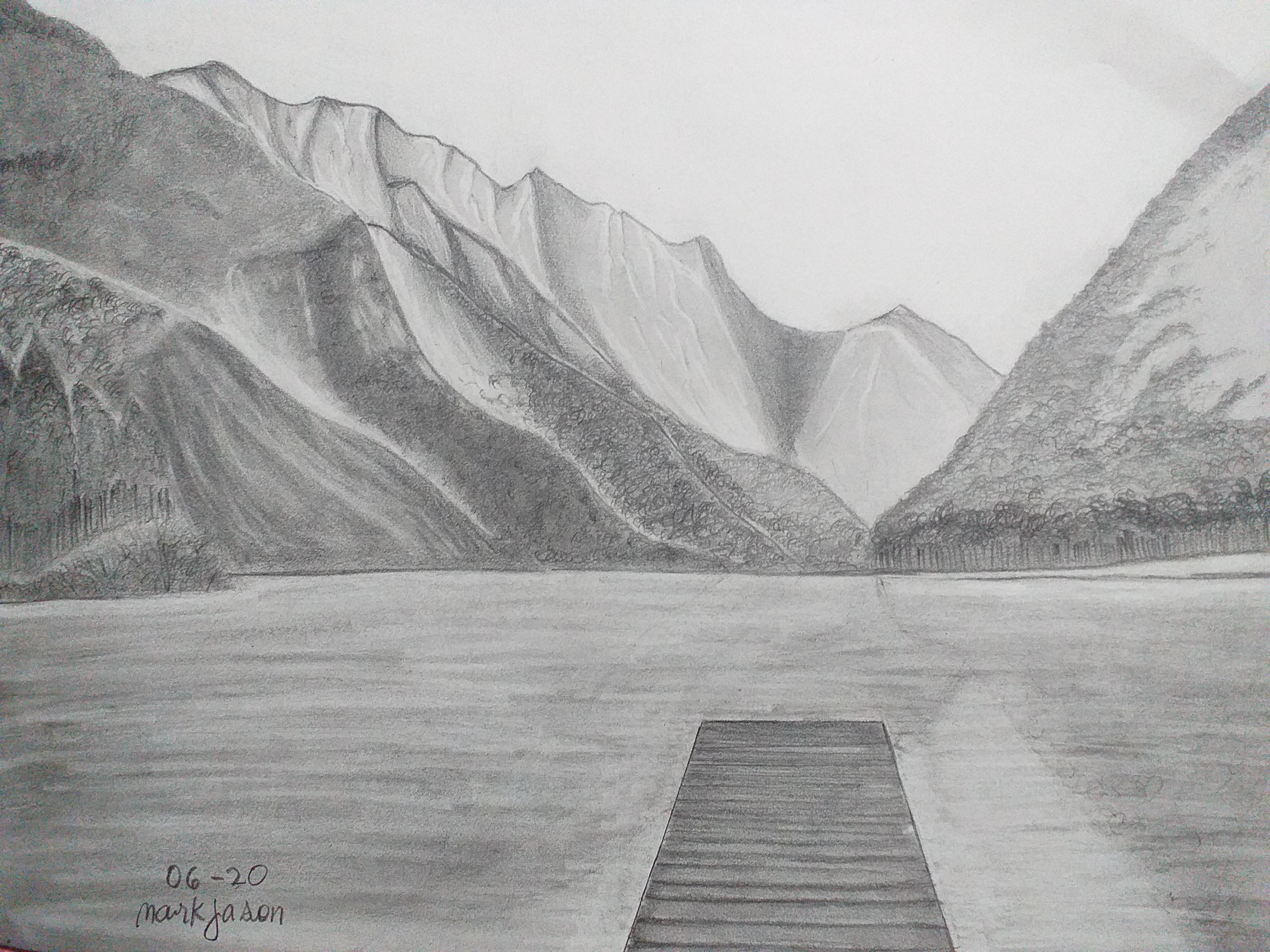 ---
And lastly I used cotton for spreading the charcoal powder faster and easily for the lake's surface, then I add more darker shades, highlights and other main details for the final touch..
---
---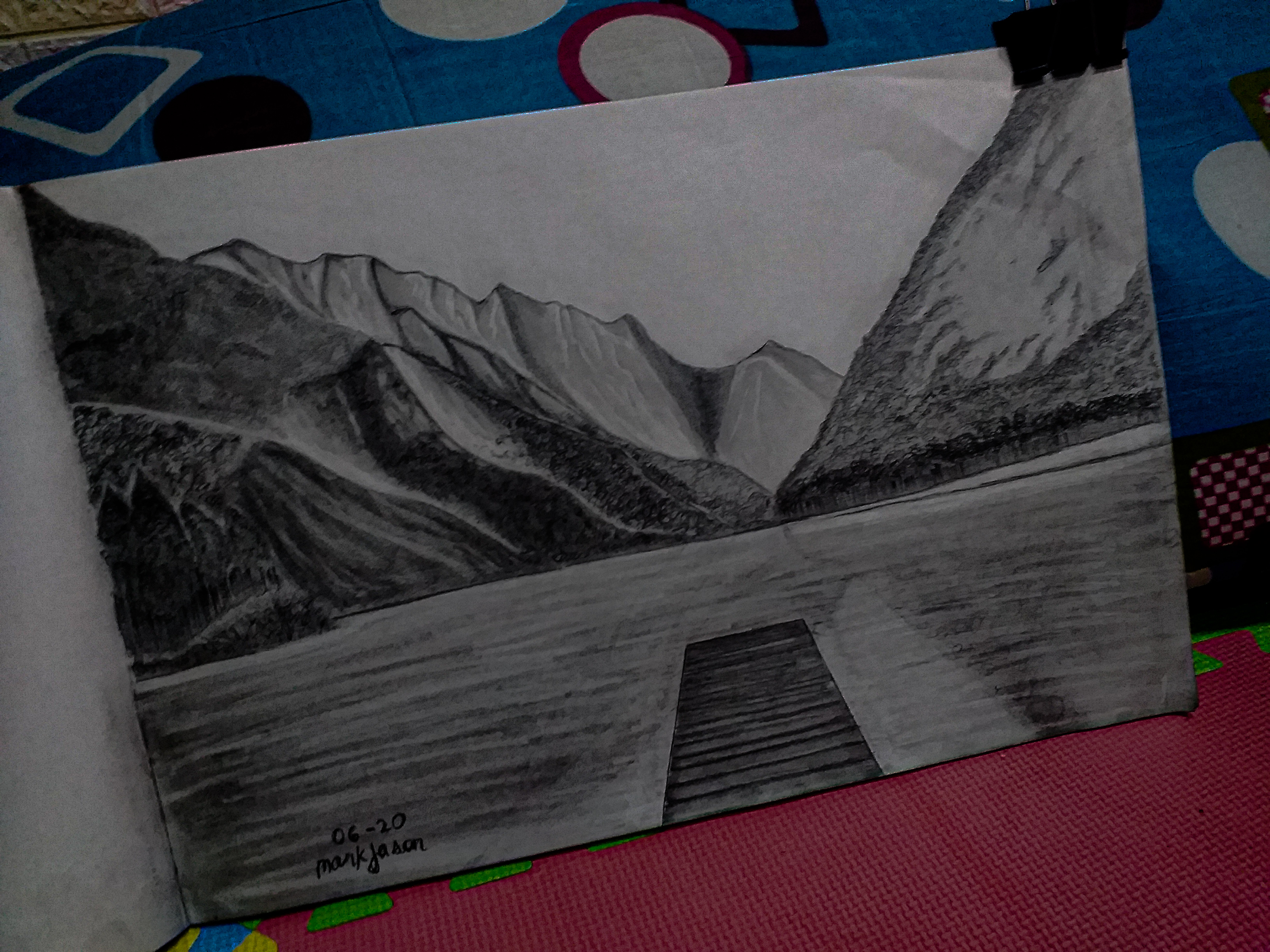 That's all, here's the final result of my "lake and mountain scenery" pencil drawing, hope you like my drawing and enjoy its drawing process. Thanks for dropping by.