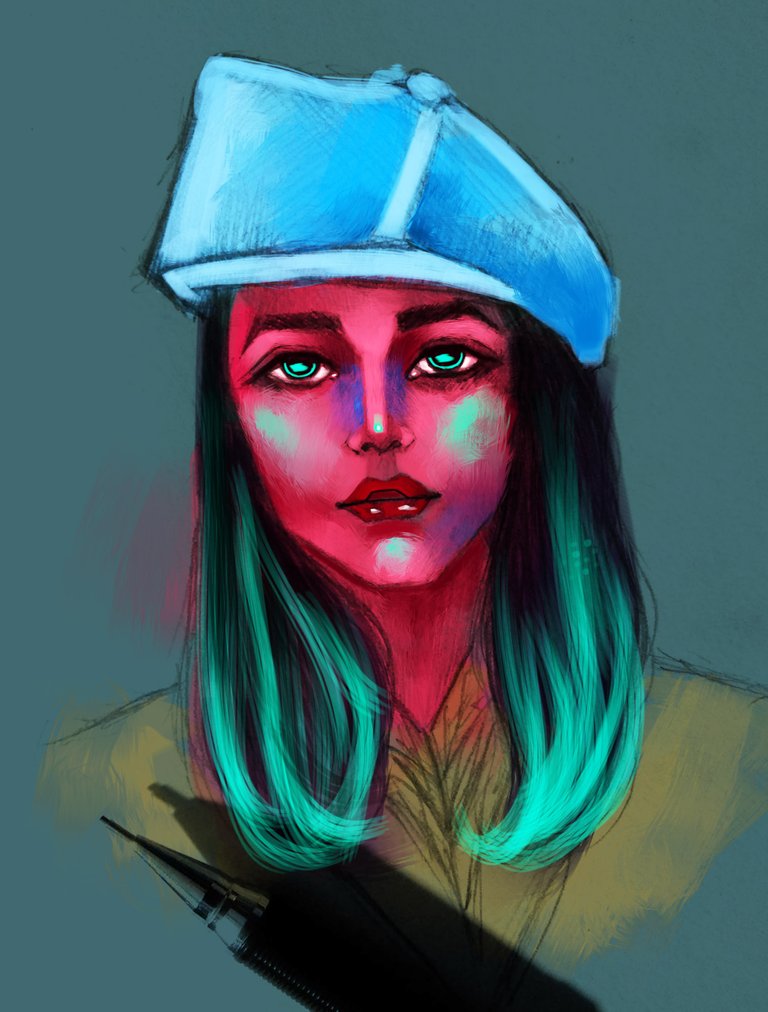 Hello everyone, i am here to share a new portrait painting. I can't say i am excited to share this painting. It looks really weird. I wasn't going for this. I was hoping for more red color but then added some blue and it turned bad...
Here are some process shots: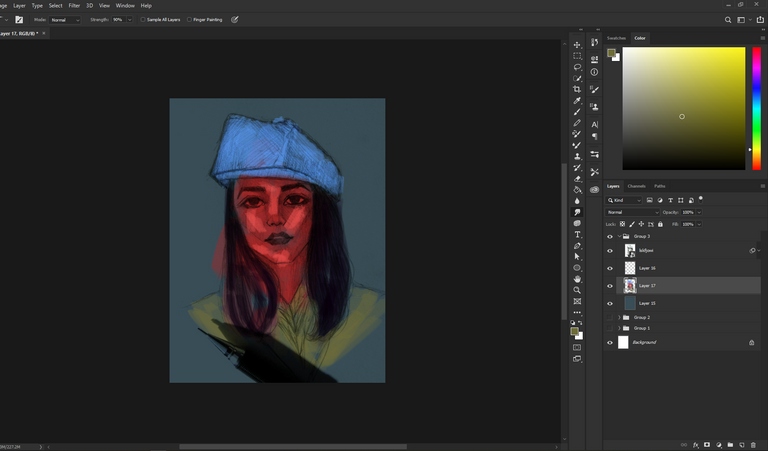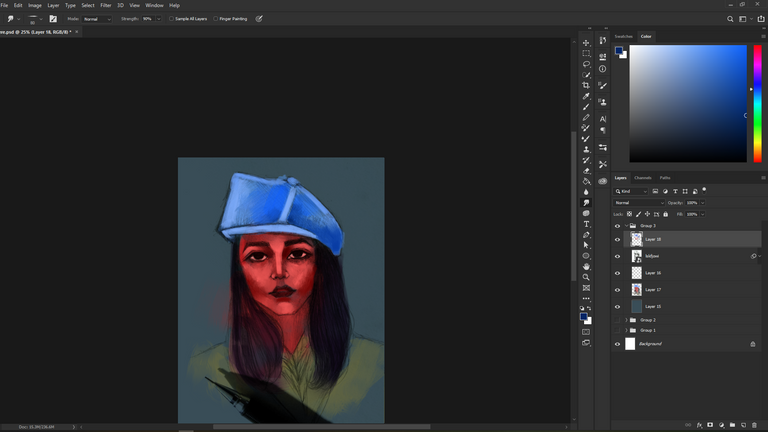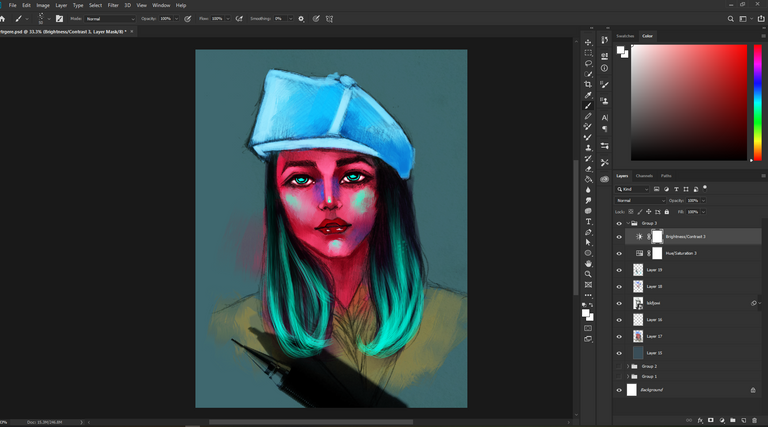 Reference image used for this drawing.