Good morning, Hive-peeps, and happy weekend! Why is it always so hard to start? It doesn't matter if you want to start writing, painting, or a new career - to start it is always the hardest thing. This is why most of my posts start with some rambling. Some of them may even continue with rambling. Sorry, that's me.
Anyways, I mentioned previously that I had quite the artistic and writing / blogging block due to IRL mostly work-related things happening. Slowly I have been trying to get out of that murky funk that kept me in its grip for far too long already.
To kick off this breaking free from the block I decided to go back to my roots and I asked myself
What are my favorite art tools and subjects
The answer is pencil and faces. Well, it isn't quite that simple actually but I do love graphite a lot and I definitely love drawing or painting faces, mostly women.
So that's where I started. I am not going to show you the very first one I painted because it's a selfie and I am not loving it, so I'm not showing it. Simple. Instead, I'm showing you the next one I did in graphite but on my iPad Pro in Procreate. I have a paperlike screensaver on my iPad so that when I use the pen the friction feels as if I were drawing on paper.
Here are the finished piece, my work with the reference photo (source), and the timelapse gif of my work.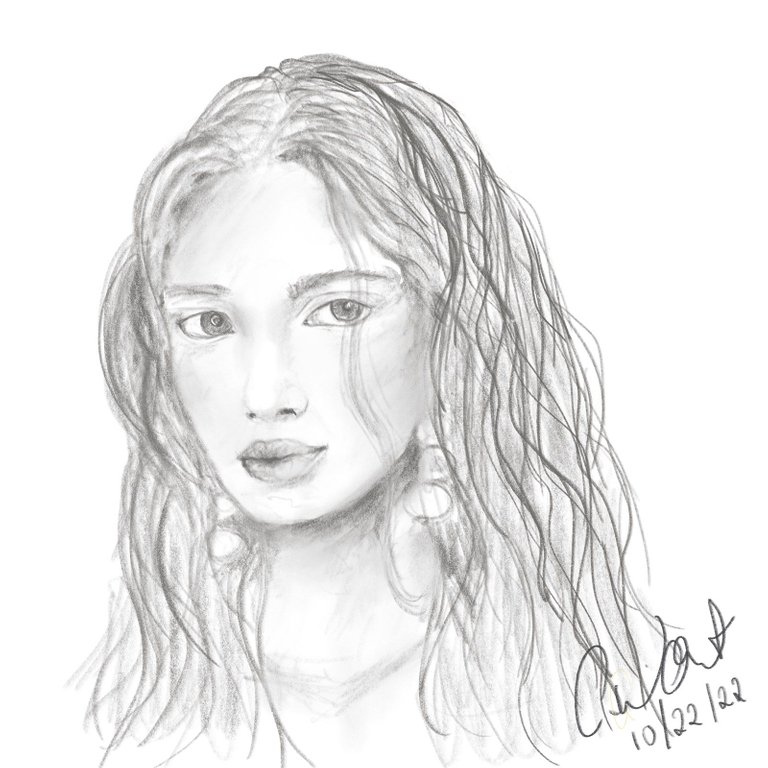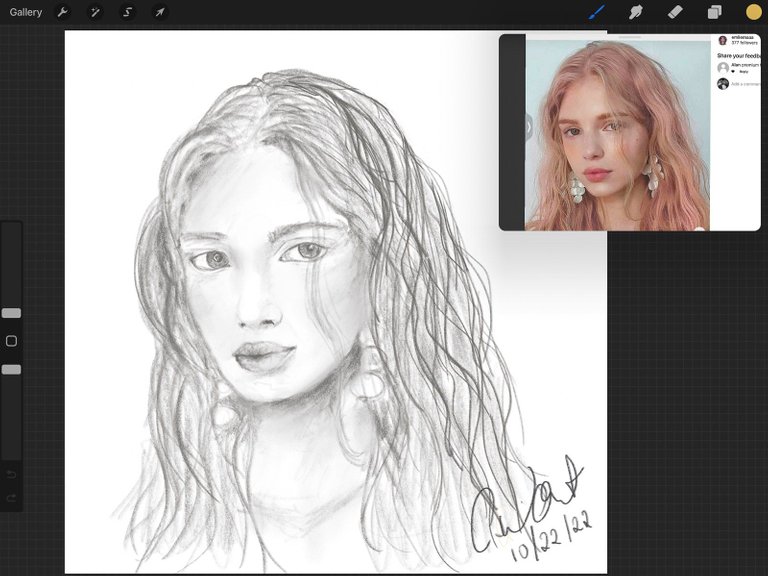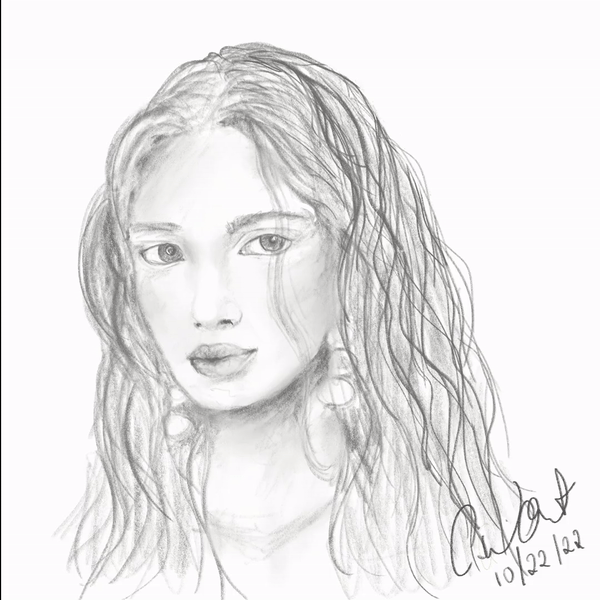 After just a couple of graphite drawings though I felt the need for colors again. But I really wanted to keep it a very loose painting i.e. painterly style without smudging all painting strokes into oblivion. I think I succeeded with that because it looks kind of unfinished, but to me, it was just what I wanted to achieve. I was happy with it and didn't take it any further. Which - coincidentally - also is a tough thing to do for an artist
Stop fiddling with an artwork before it is overdone
Below are the finished piece, the reference photo (source) pulled into Procreate, and the timelapse gif of my work.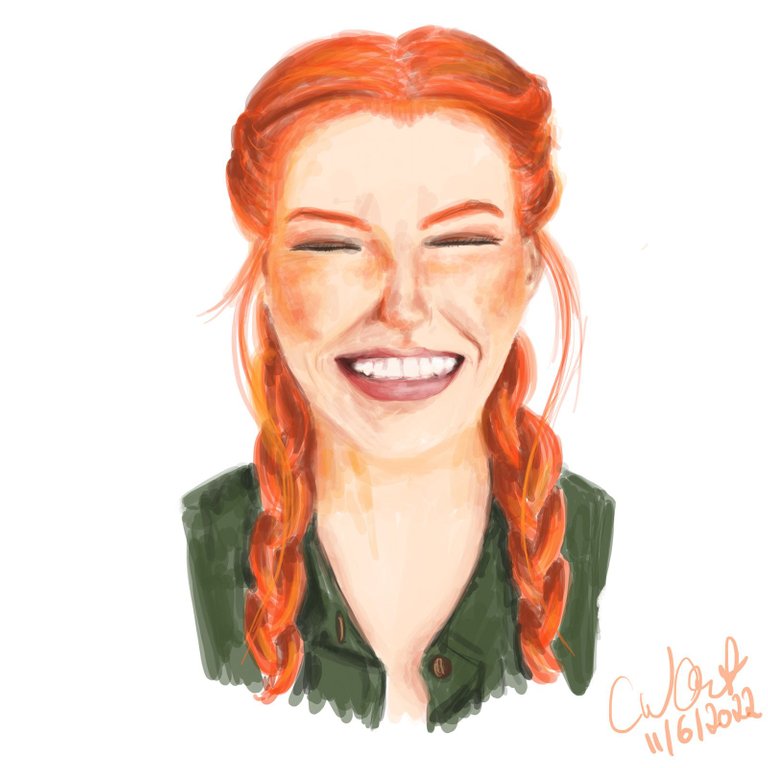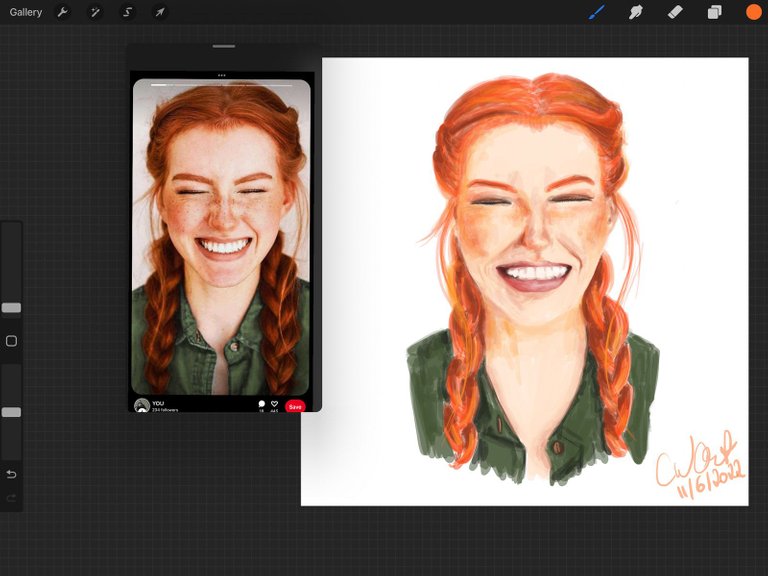 Have a great rest of your day!
Cheers,
(Ocean)Bee

Unless otherwise noted, copyright for all photos, dividers and gifs ©Oceanbee|ImagesByCW