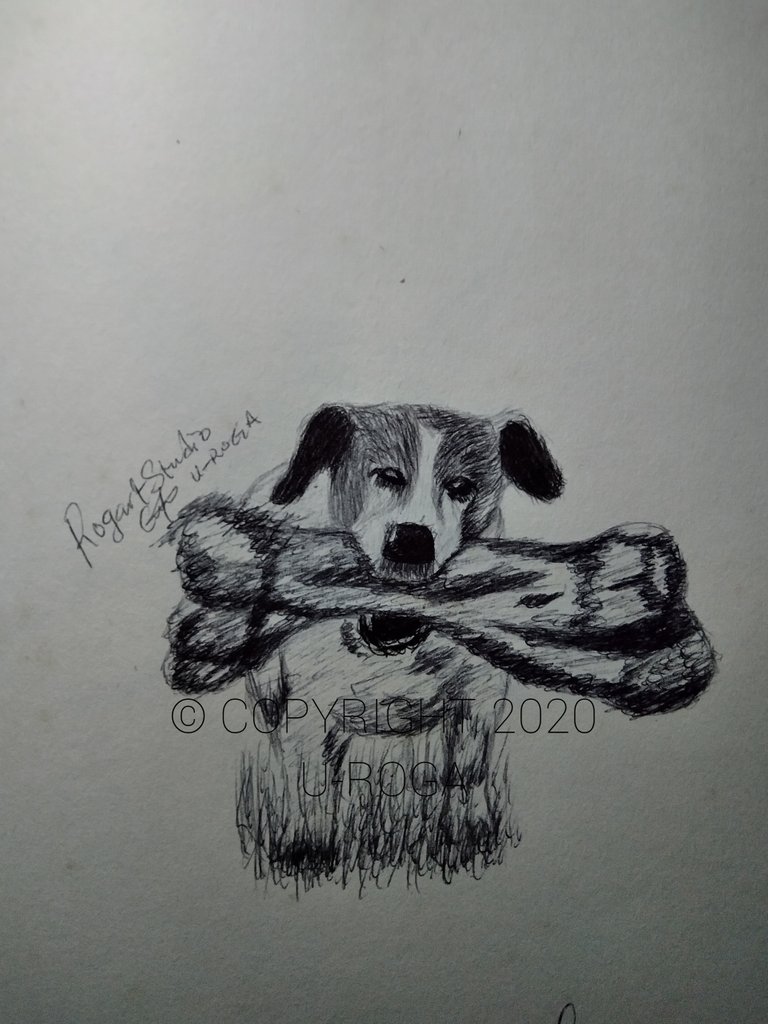 *© Copyright, 2020
Hello Everyone!
Today happen to be day 19 of the daily drawing challenge and the theme is BONE. The moment I saw the theme for today, my thought keep dragging me to a dog and a bone.
This is a quick sketch I did this morning since the rest part of my day will be a busy one. I did this with black Schneider Pen on my sketchbook.
The bone can be food to a dog and can also be a toy. Sometimes you see the dog wagging it's tail and running round the bone. Apart from the joy a dog get when meeting it's owner, there is this joy the dog is getting when cracking the bone.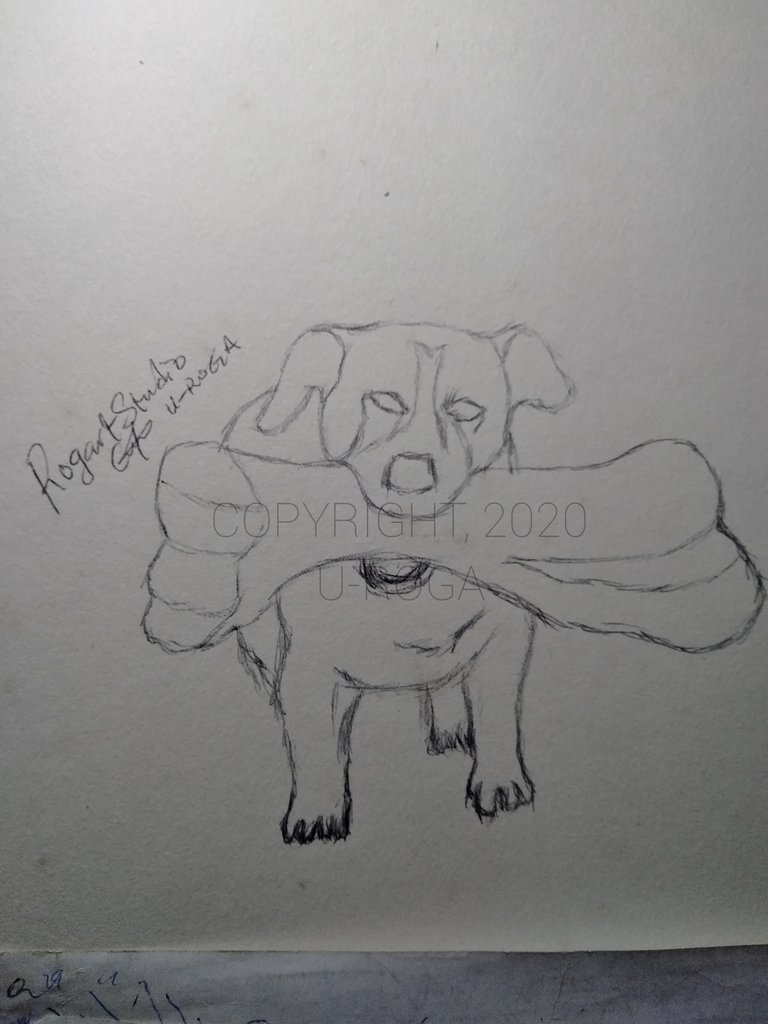 © Copyright, 2020
I must say, this is different from my regular kind of art, I'm so used to Photorealistic drawing, but I'm glad this daily challenges is making me learn more about quick sketch. Well, that's what U-ROGA is all about, I'm all about the experience, I really enjoy learning new things.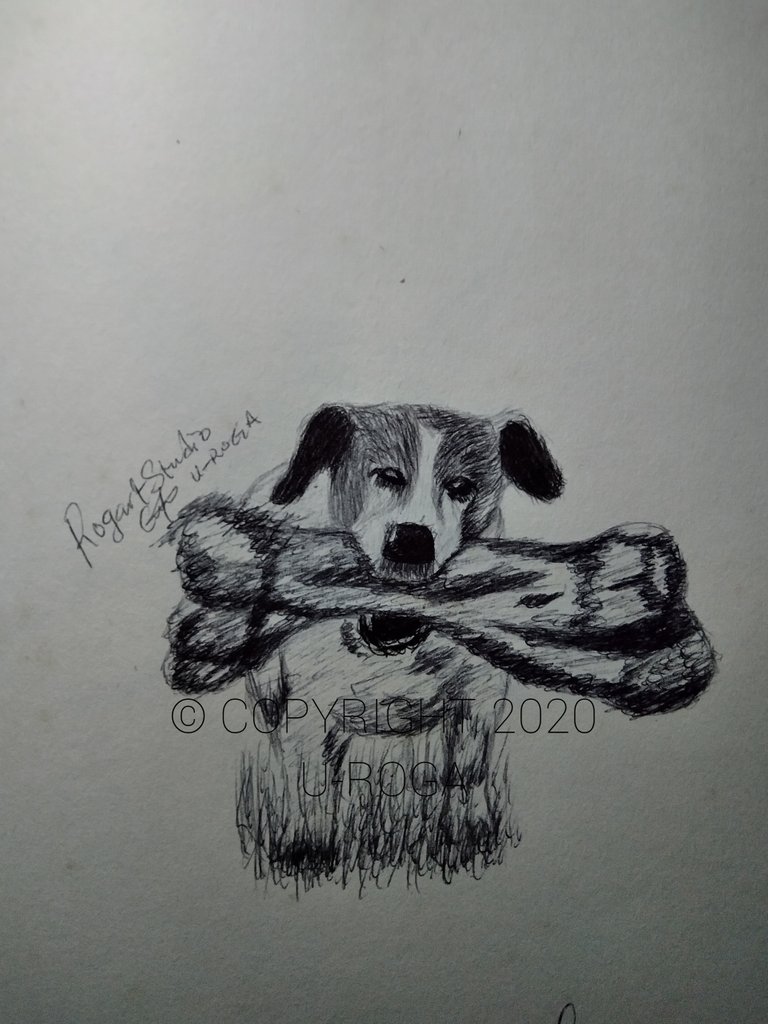 © Copyright, 2020
Well, there you have it, this is my daily drawing challenge for today, thanks for choosing to be part of #theurogaexperience.
THANKS FOR VISITING MY BLOG!