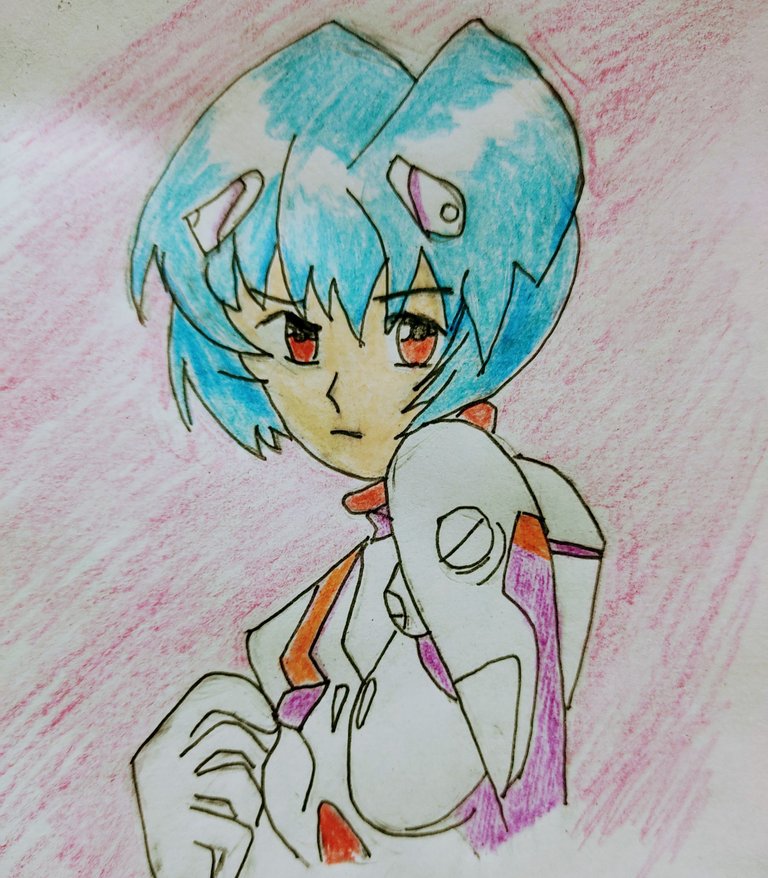 Un nuevo sketch, en esta ocasión probé dibujar a Rei Ayanami de la serie Evangelion.
A new sketch, this time I tried to draw Rei Ayanami from the Evangelion series.
Muestro mi paso a paso.
I show my step by step.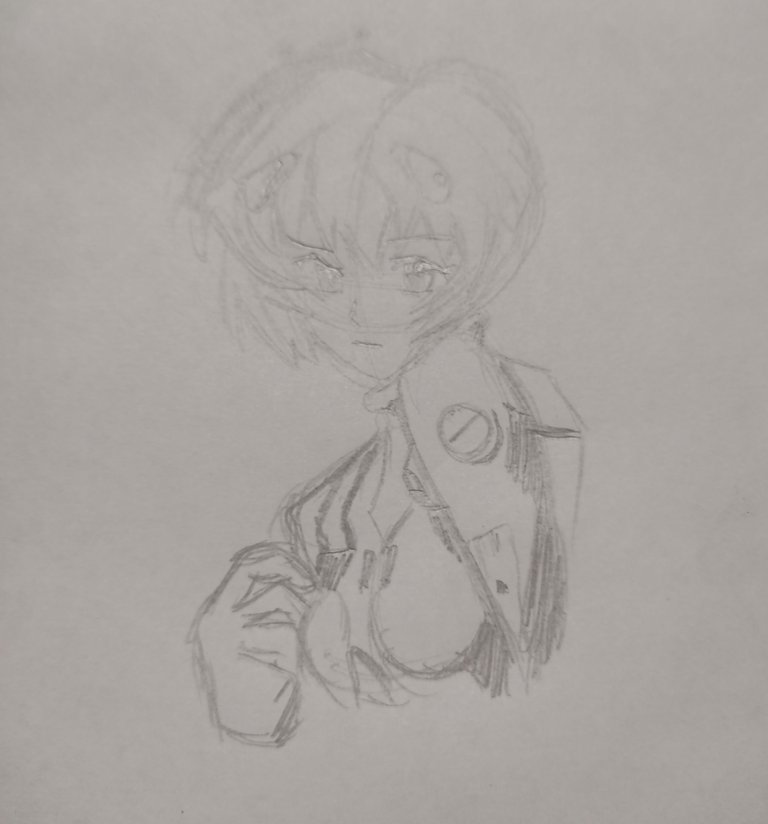 Lápiz 2h
Pencil 2h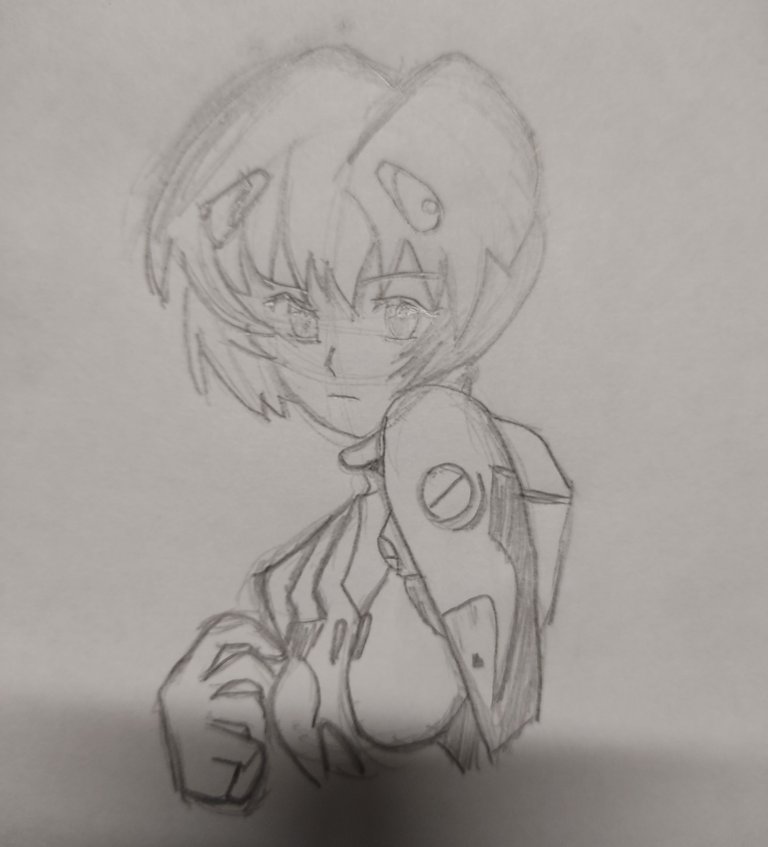 2- Lápiz 2b
2b pencil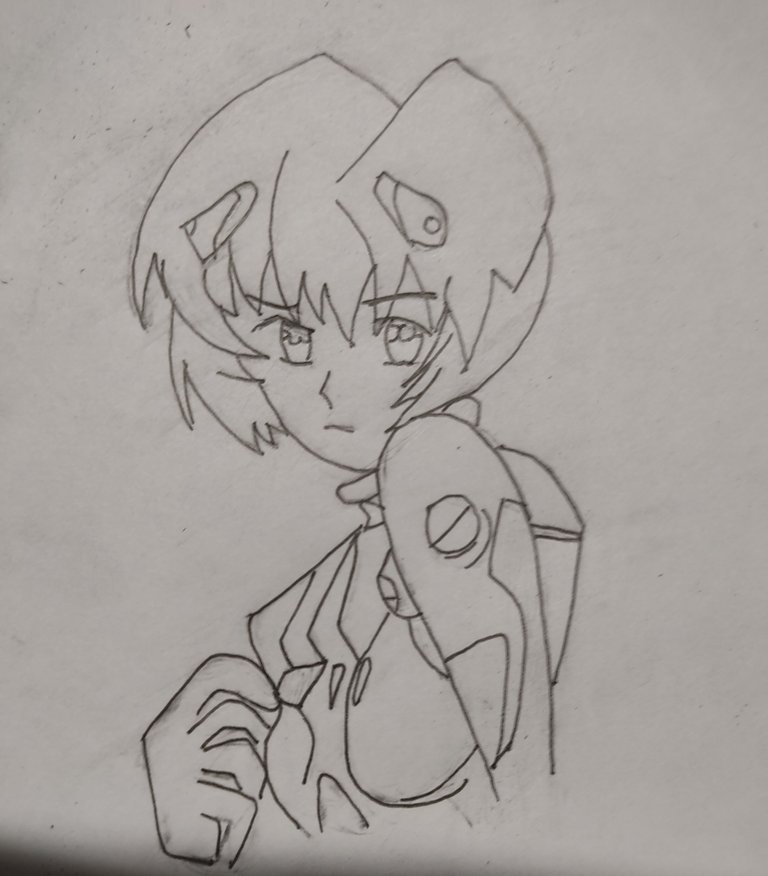 3- Resaltador
Highlighter pen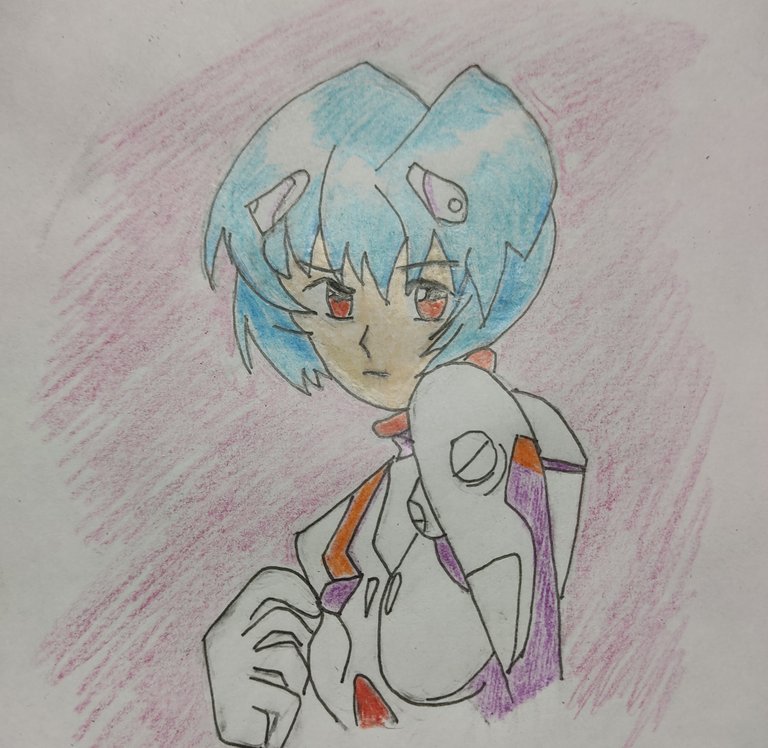 4- Coloreado
Colored

5- Efecto de iluminación
Lighting effect
Mi siguiente dibujo posiblemente sea uno de los Evas de Evangelion. El ver la película 3.0 + 1.0 me ha vuelto a llamar la atención a esta gran historia.
My next drawing is possibly one of the Evas from Evangelion. Watching the movie 3.0 + 1.0 has once again called my attention to this great story.