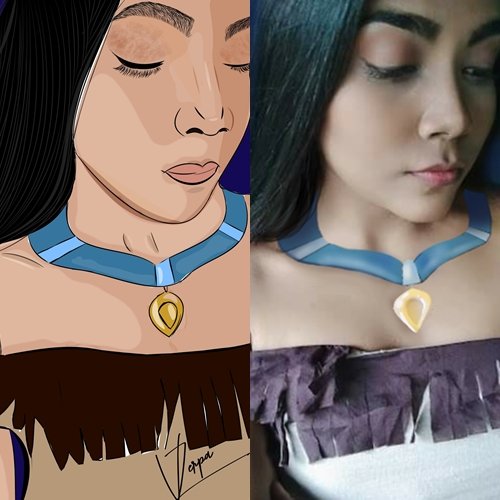 Estimados hivers, espero se encuentren muy bien.
Dear Hivers, I hope you are well.

Me presento ante ustedes comunidad Sketchbook, soy @pvris18 mi recorrido en el mundo de la ilustración esta iniciando, y decidí compartir en esta extensa comunidad algunas de mis creaciones, consideren que soy principiante, pero también apasionada por adquirir nuevas habilidades que pueda perfeccionar a través de la práctica, estoy abierta a las criticas que permitan mi crecimiento como creadora de contenido artístico.
I introduce myself to you Sketchbook community, I'm @pvris18 my journey in the world of illustration is beginning, and I decided to share in this extensive community some of my creations, consider me a beginner, but also passionate about acquiring new skills that I can improve through practice, I am open to criticism that allows my growth as a creator of artistic content.

Esta creación fue inspirada, en mi hermana @jennyzer quien hizo en una representación de la princesa de Disney Pocahonta, es mi primer dibujo con color en Adobe Illustrator. (Segundo dibujo).
This creation was inspired by my sister, who made a representation of the Disney princess Pocahonta. This is my first drawing with color in Adobe Illustrator. (Second drawing).

Los invito a visitar su publicación || I invite you to visit their publication: #MakeupChallenge 💄💋 - WEEK 4 || Princess Pocahontas. 🧡

Procedimiento || Process:

Antes de empezar ajuste el color de la imagen original para obtener un resultado con colores más intensos, de manera que fuese más simple poner color a cada parte del dibujo sin confundirme. Una vez realizado ese paso cree una capa llamada rostro que es el 70% del dibujo. Como ilustro desde una laptop para simplificar el proceso, edito pinceles que me ayuden con el trazado.
Before starting I adjusted the color of the original image to obtain a result with more intense colors, so that it would be simpler to put color to each part of the drawing without getting confused. Once that step is done create a layer called face that is 70% of the drawing. As I illustrate from a laptop to simplify the process, I edit brushes to help me with the drawing.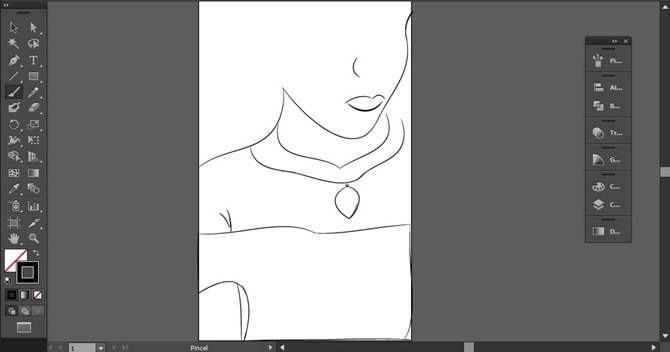 Me gusta empezar por las cejas es unas de mis partes favoritas, juego con el trazado de los pelitos de las cejas; subiendo y bajando el tamaño del trazado para que se vean más realistas.
I like to start with the eyebrows, it's one of my favorite parts, I play with the eyebrow hairs; raising and lowering the size of the line to make them look more realistic.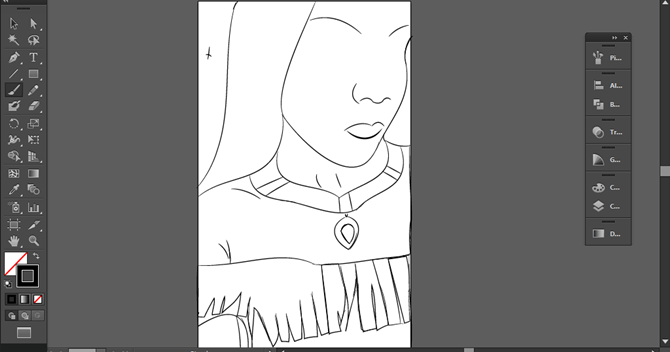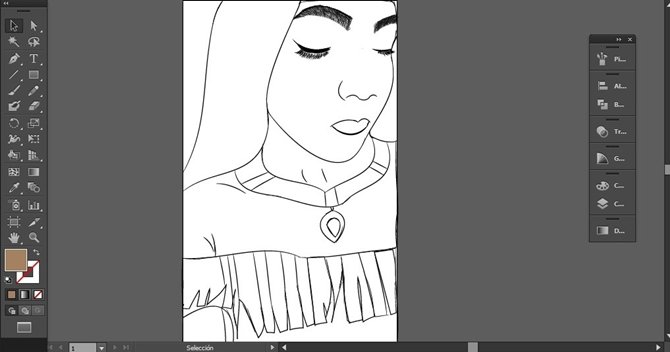 Para empezar a rellenar o colorear, intenté varias formas de añadir color. Me ayudó mucho con la herramienta pluma 🖋 y la guía de color de la piel
To start filling or coloring, I tried several ways to add color. It helped me a lot with the pen tool and the skin color guide.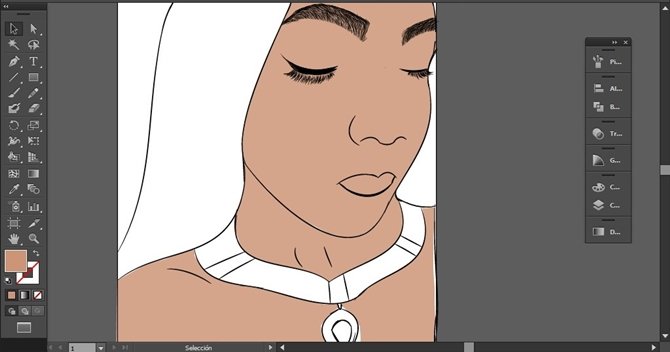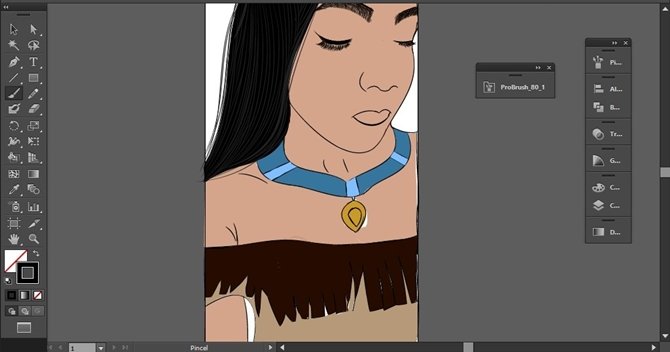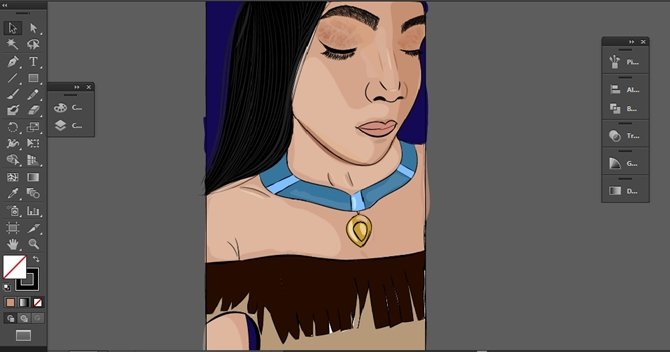 Quizas no es el mejor relleno de color, es mi primera vez y me siento conforme con el resultado, me diverti mucho ilustrando a mi hermana, aun no se dibujar detalles, dar luz, sombras etc. Espero que este dibujo le guste tanto como me gusto a mi.
Maybe it is not the best color filling, it is my first time and I feel satisfied with the result, I had a lot of fun illustrating my sister, I still do not know how to draw details, give light, shadows etc. I hope you like this drawing as much as I did.

Resultado final || Final result: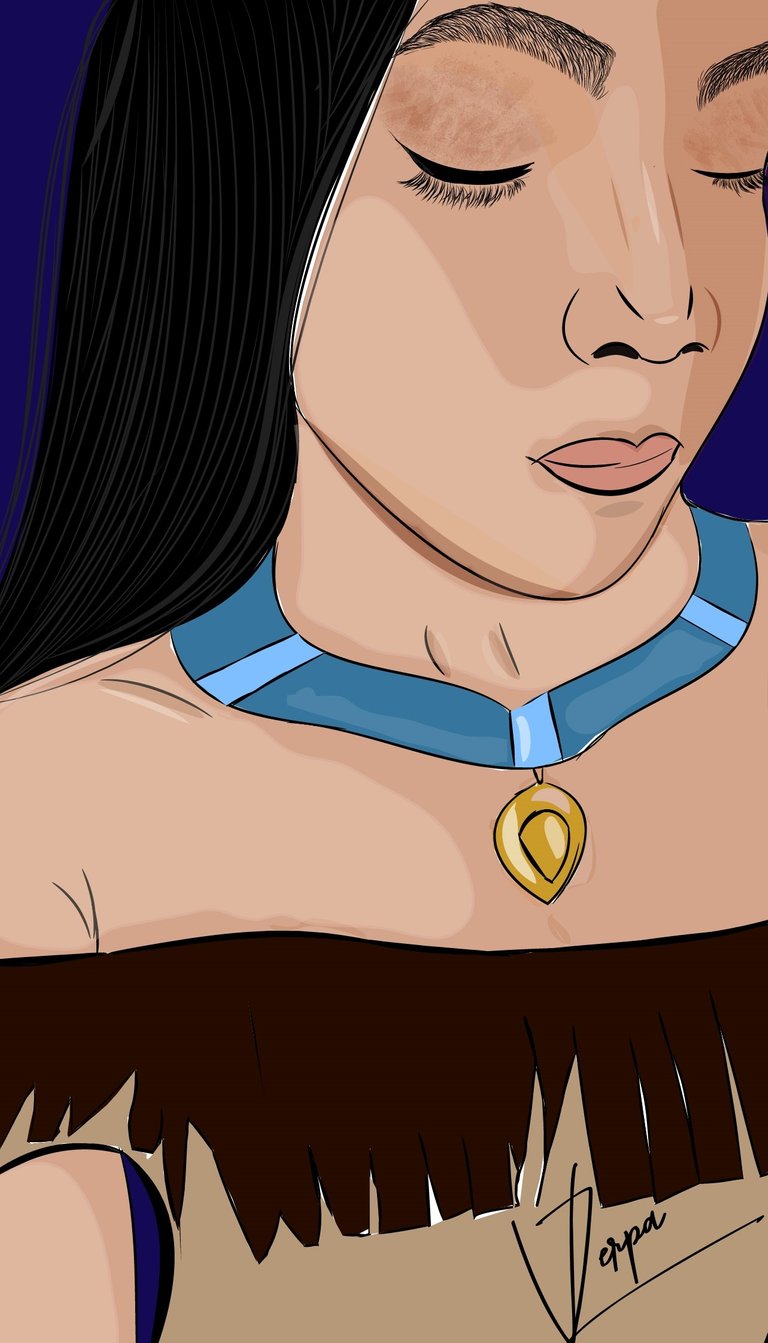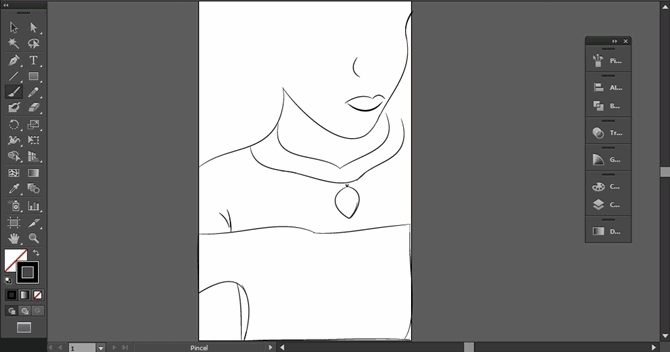 ¡Gracias por tomar de su tiempo y leer esta publicación! || Thank you for taking the time to read this publication!

¡Hasta un nuevo post! || Even a new post!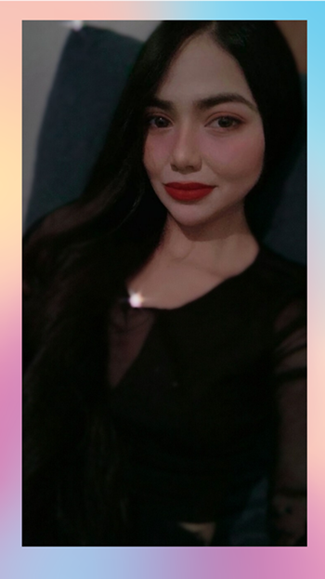 Publicación anterior || Previous publication
Primera vez usando Adobe Illustrator (MUJER CABELLO CON RIZOS) Primera vez con Adobe Illustrator (HAIR WOMAN WITH CURLES)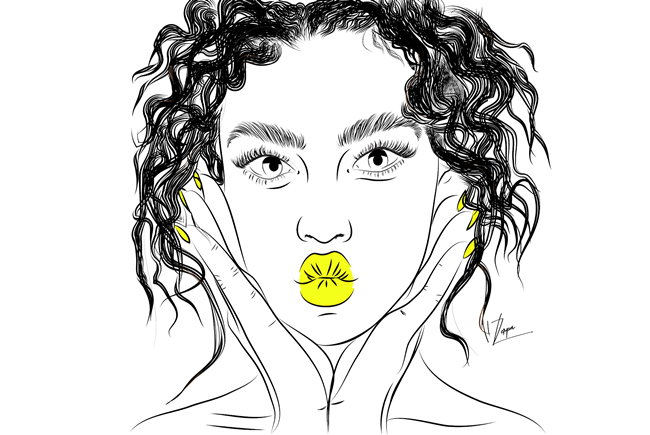 Imágenes realizadas en Adobe Illustrator || Images made in Adobe Illustrator.