Hello friends
Hope you all are doing Well!!
Today I have made an art using oil pastel colors. The evening landscape with beautiful light house.I have made light house near the lake.The beauty of the evening colors is so soulful to watch. So made that view on my sheet
Hope you all will like it!!
The beautiful Light House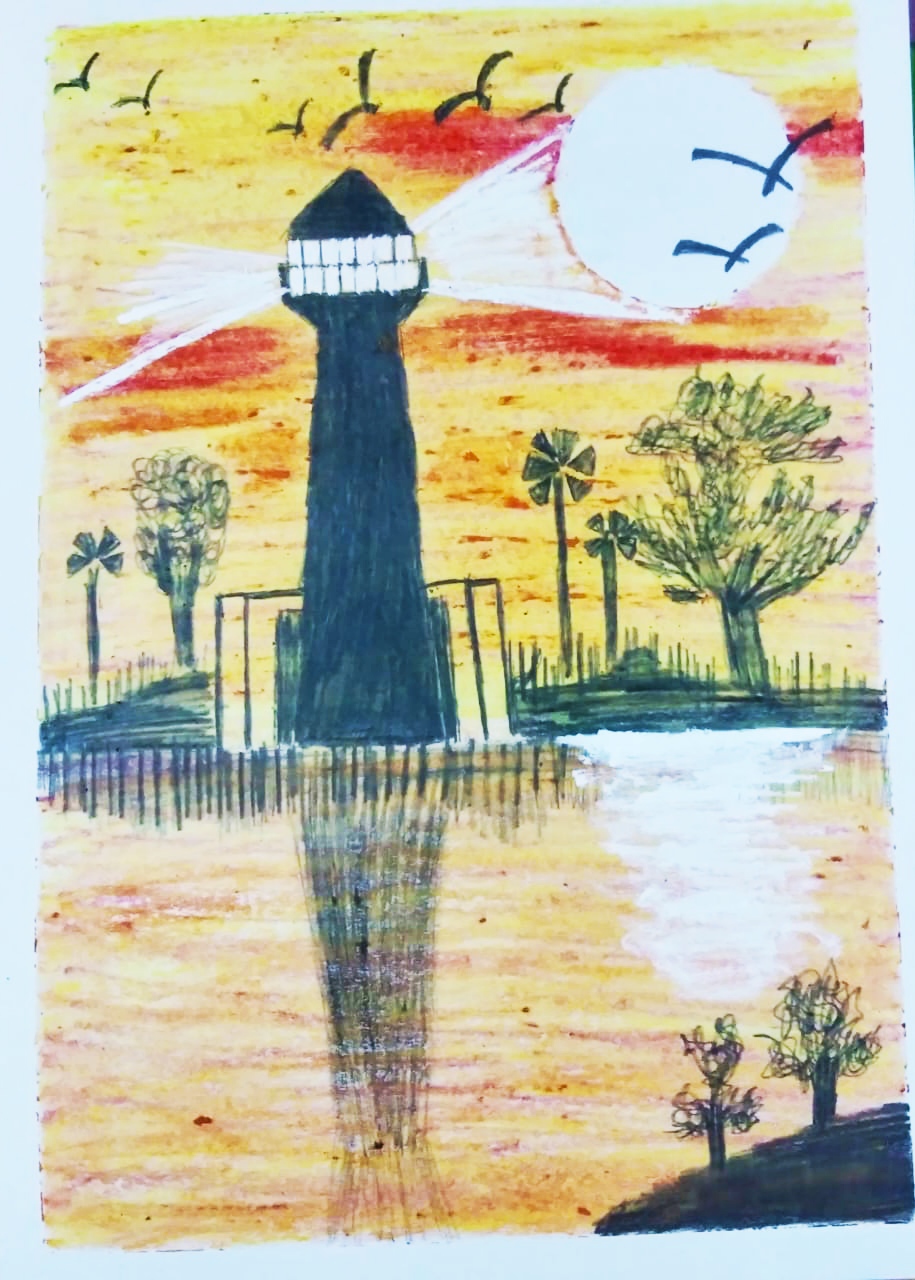 ---
Here is the process.
Firstly placed the sheet on table using masking tape and made a circle with masking tape for sun.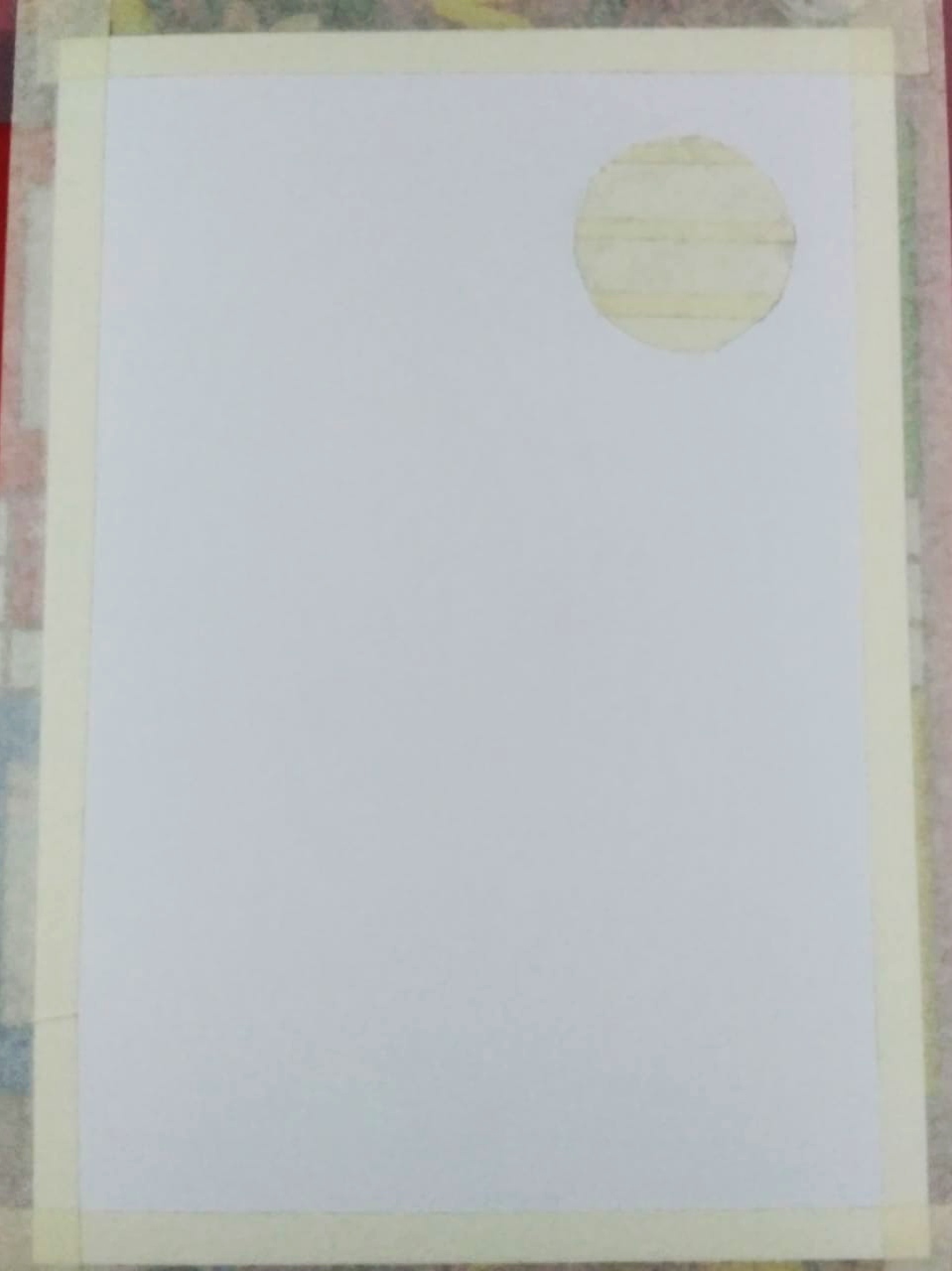 Then shaded the sky as well as the lake.
Now merged the background using tissue paper.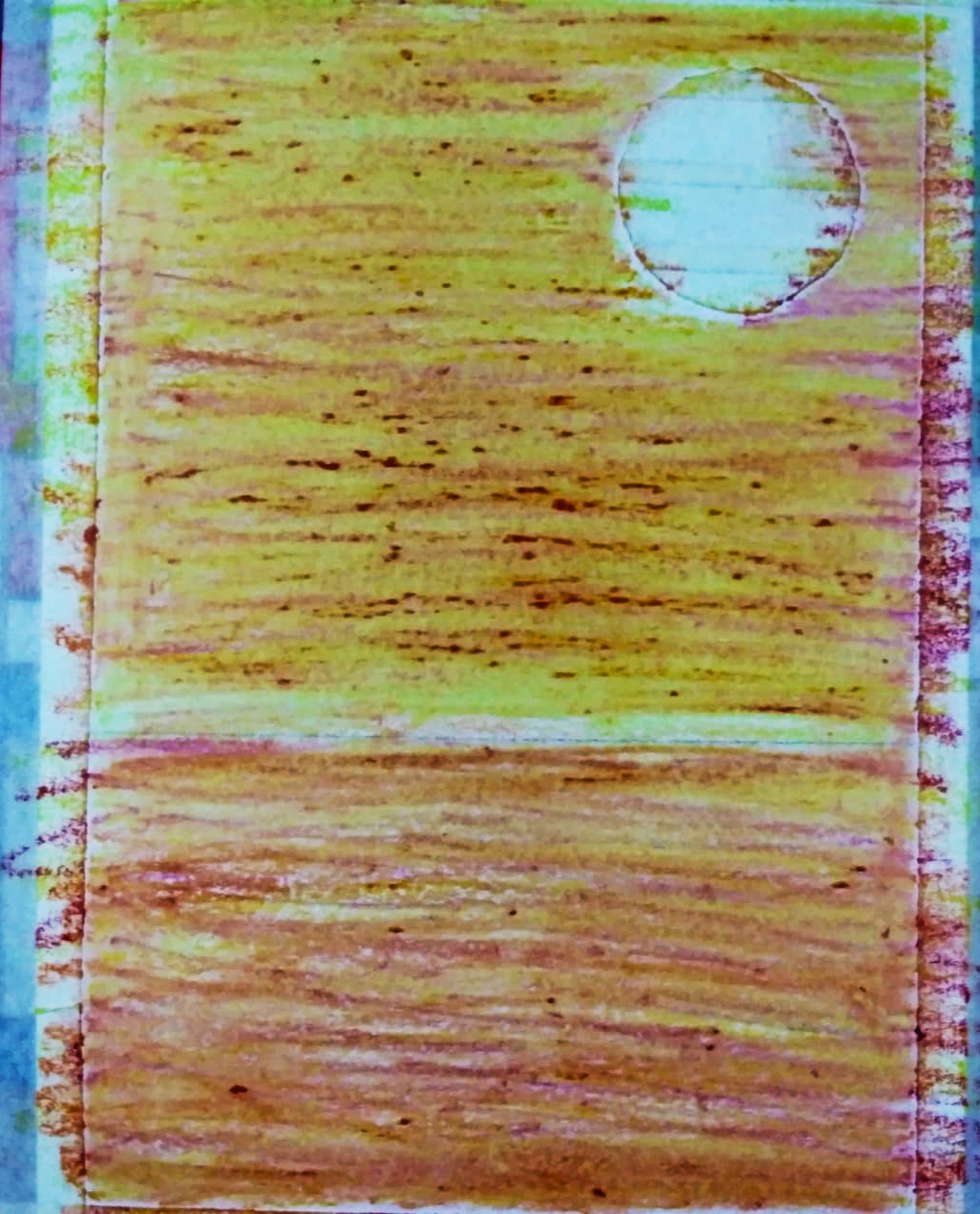 Now made the light house , trees and their shadows in the lake.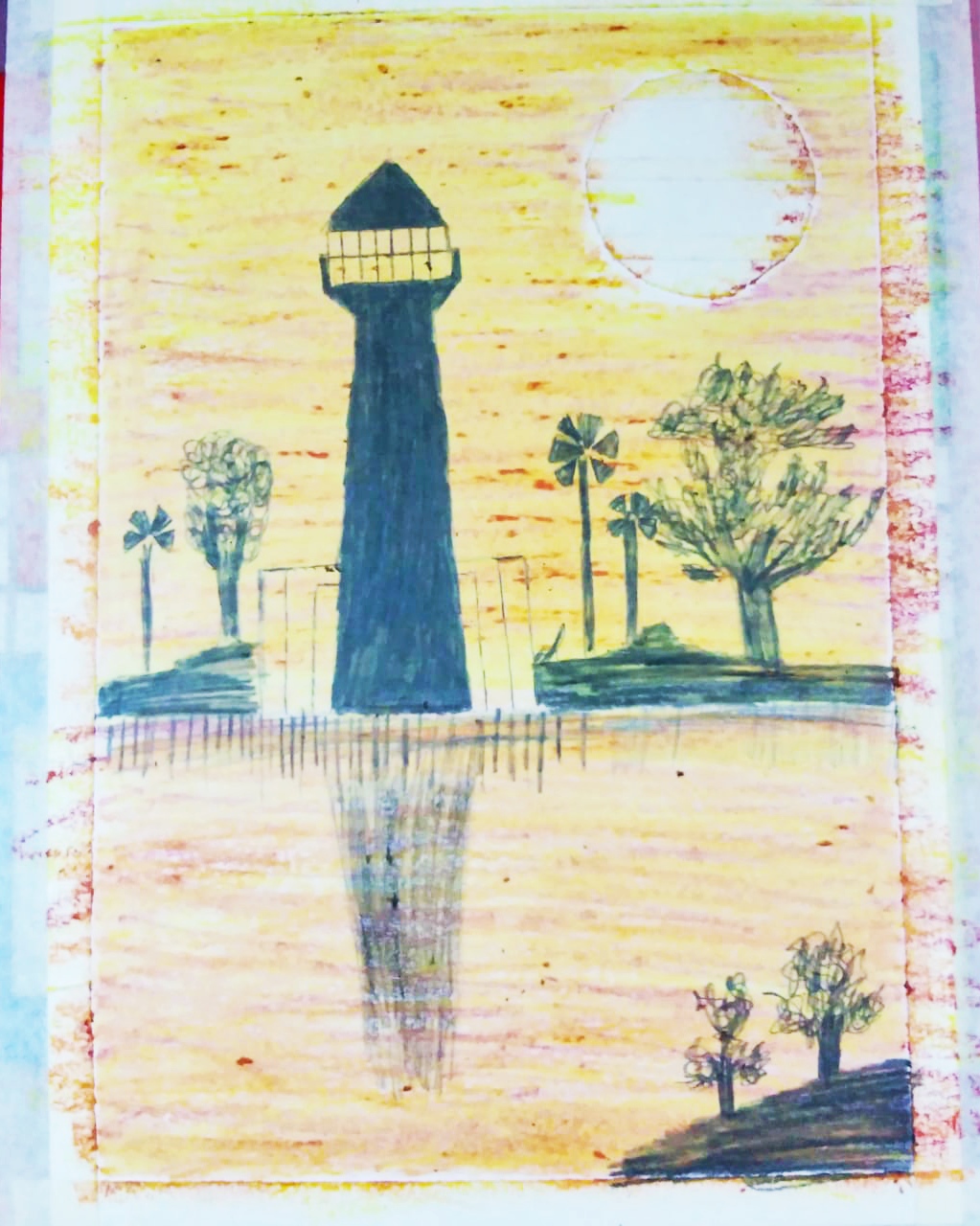 Now using poster color I have made the light coming from light house and the shadow of the sunset and made some birds.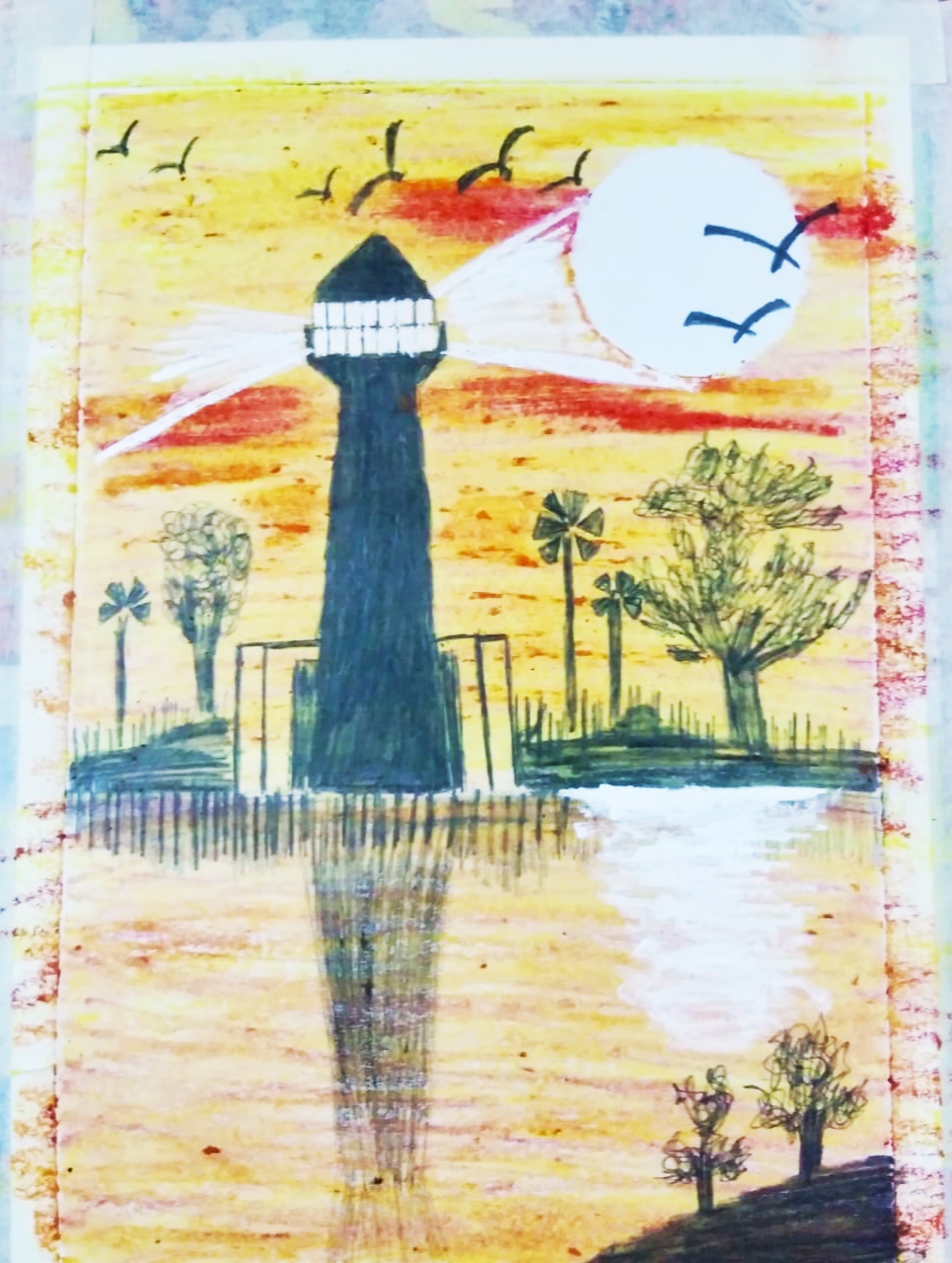 Heres my final art.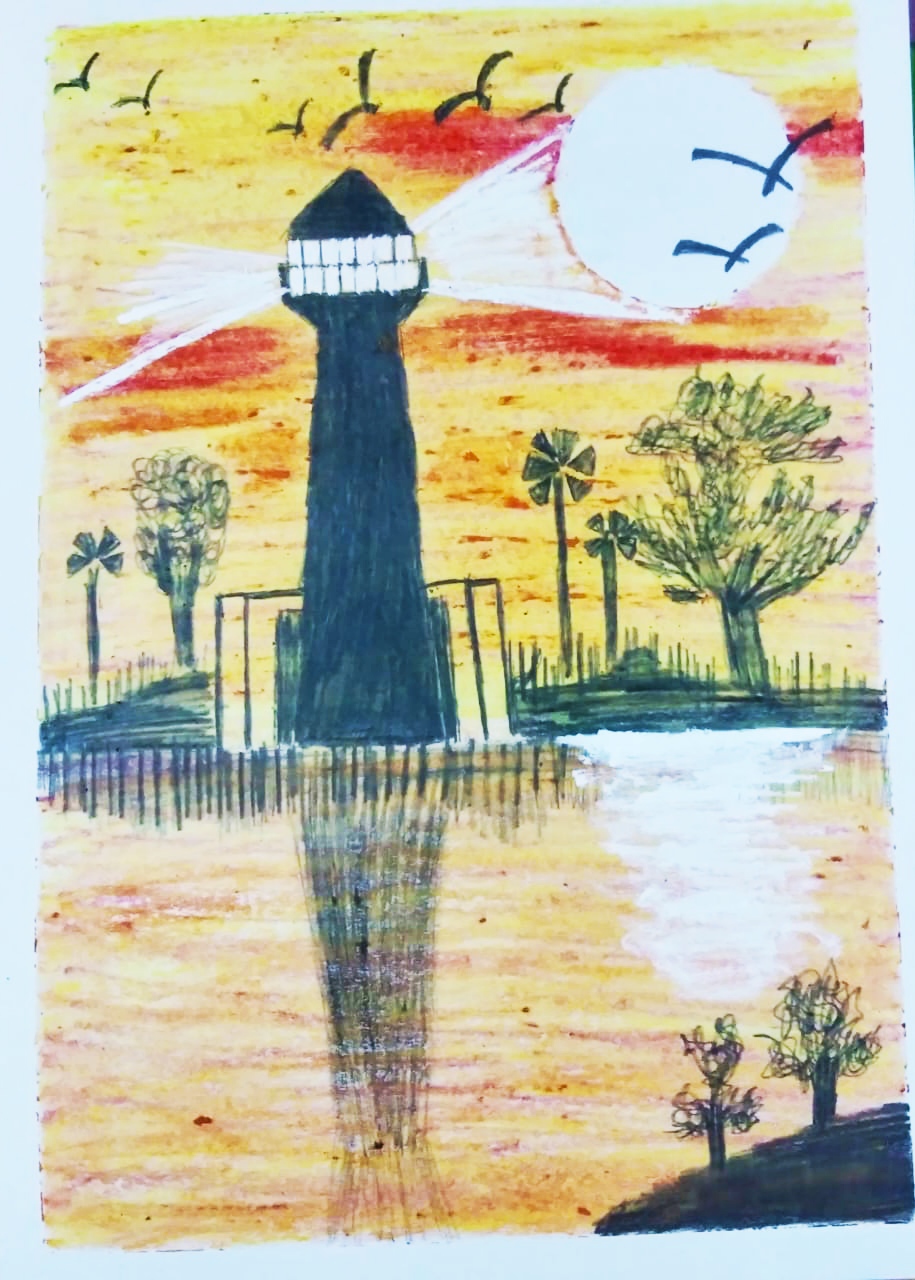 Material used
Poster colors
8b Pencil
Oil pastel colors
Thank You!!
Please have a look at some of my most loved posts :
https://hive.blog/hive-174301/@questcrypto/lemons-portrait-artwork-by-jojo
https://hive.blog/hive-174301/@questcrypto/trippy-art-poster-colour-at-its-best-artwork-by-jojo
https://hive.blog/hive-174301/@questcrypto/the-beautiful-landscape-nature-art-artwork-by-jojo
https://hive.blog/hive-174301/@questcrypto/girl-on-the-moon-sketch-for-sketchbook-artwork-by-jojo
https://hive.blog/hive-174578/@questcrypto/waterfall-nature-s-beauty-nature-art-artwork-by-jojo