Hello friends
Hope you all are doing Well!!
Today I have made a painting of lemons. 'When life gives you lemon just make juice out of it'. This is a surface pattern art took inspiration from Pinterest.
We can also use this pattern for kids bed-sheet.
Lemons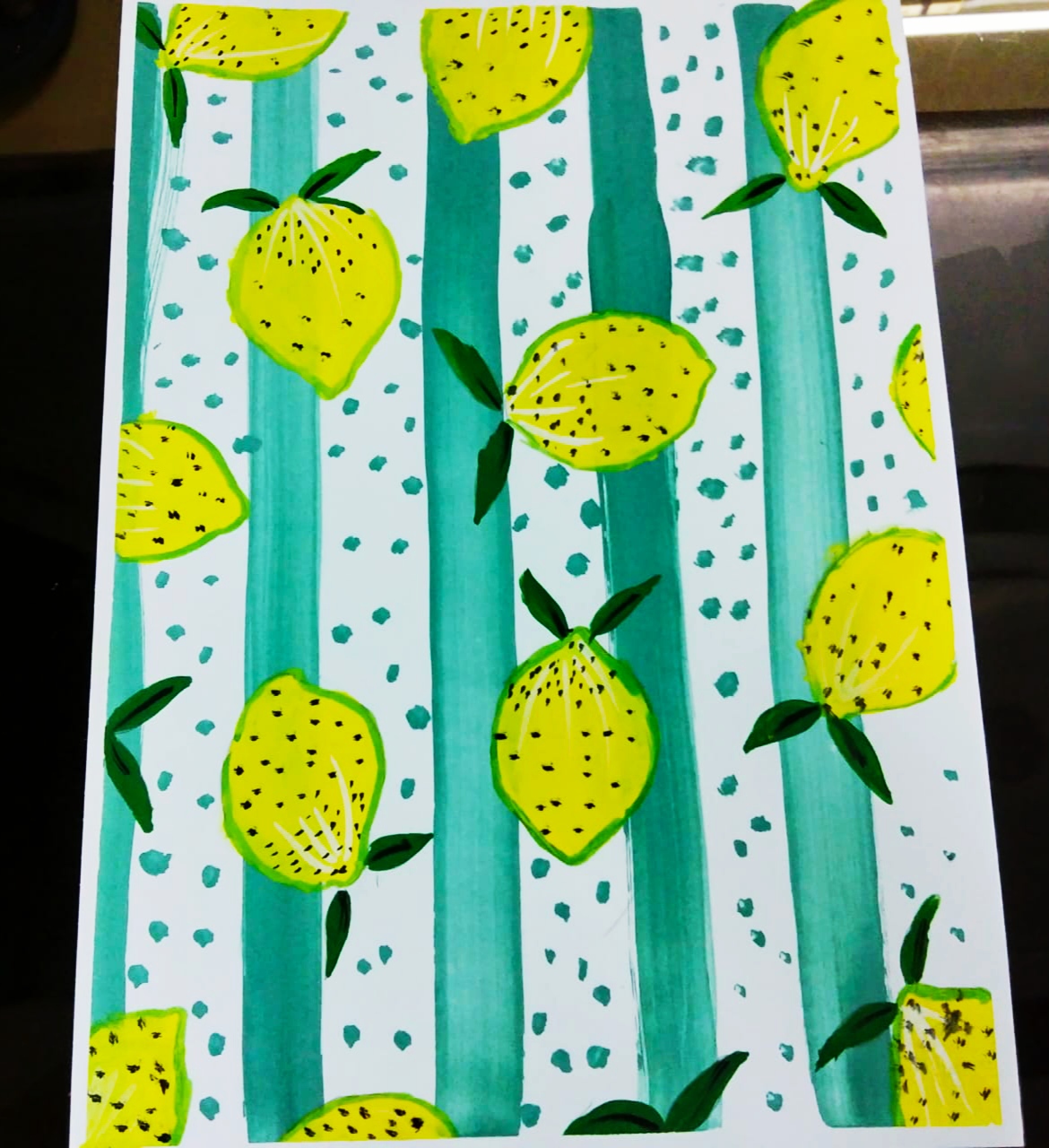 ---
Here is the process.
Firstly painted the background.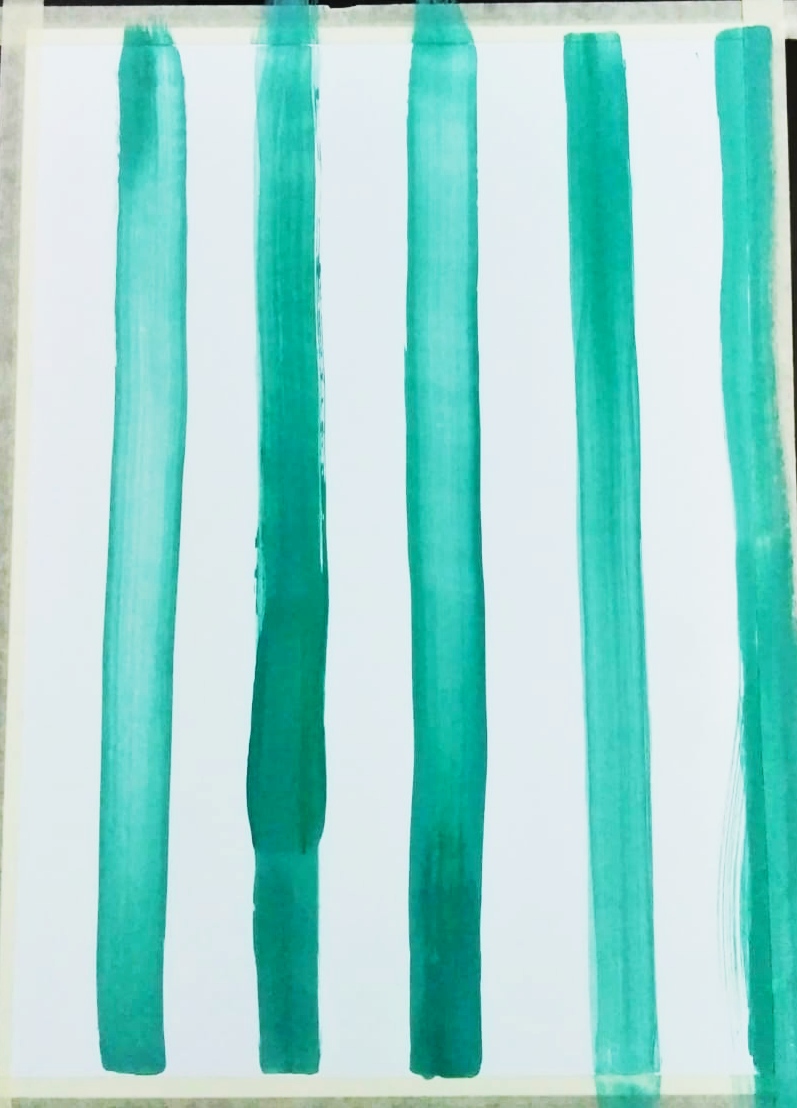 Then drawn the lemons with pencil.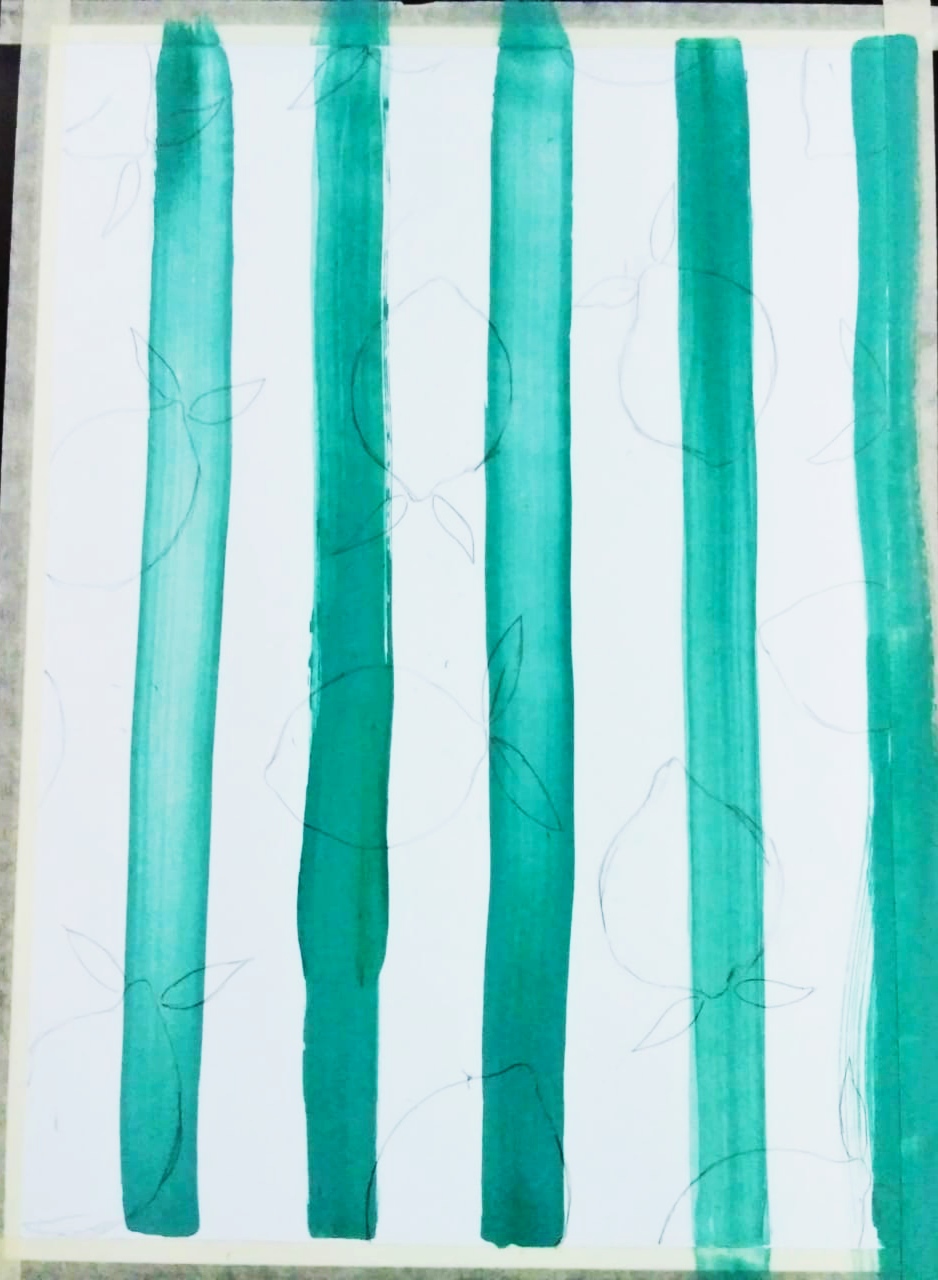 Then painted the lemons.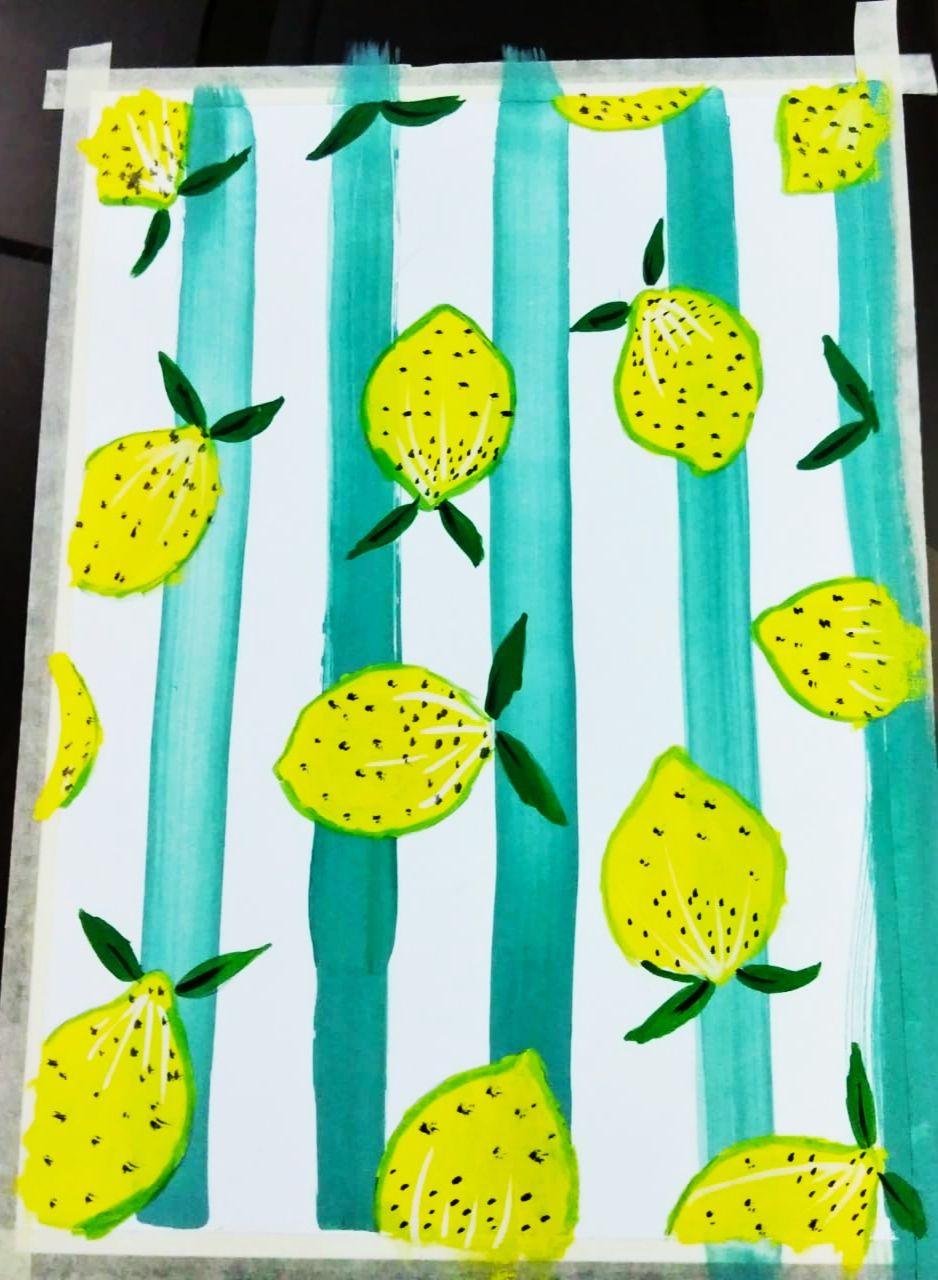 Then painted the dots at the background.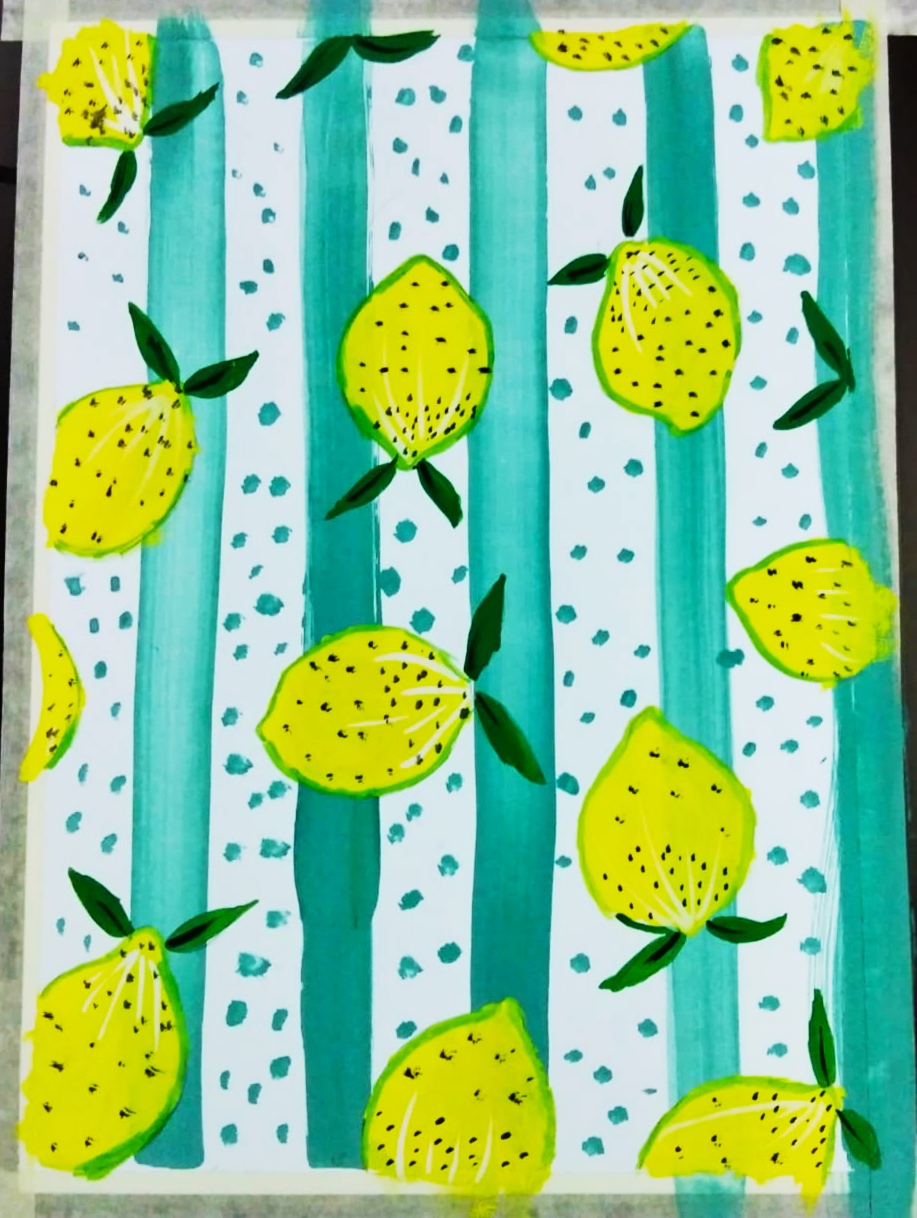 Heres my final art.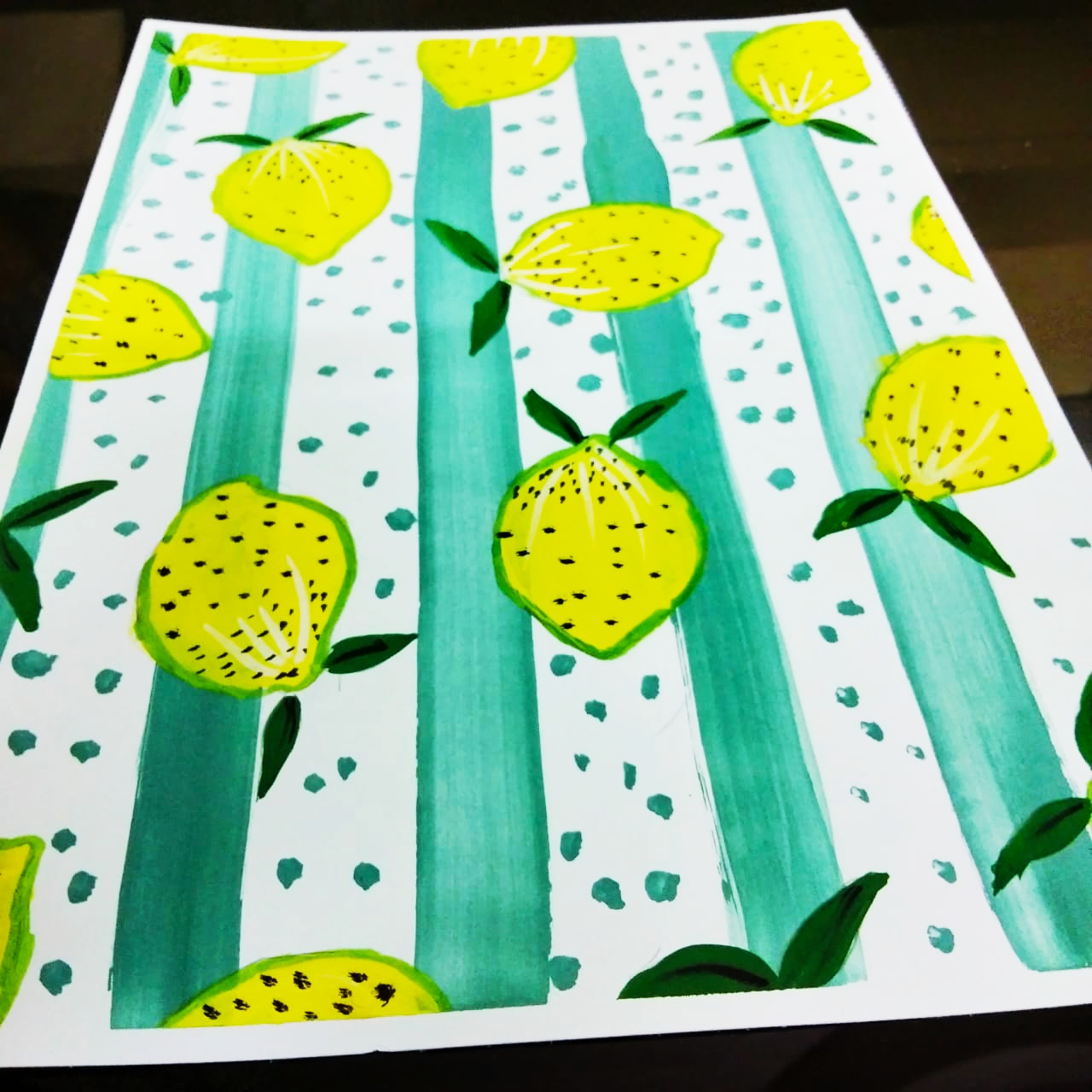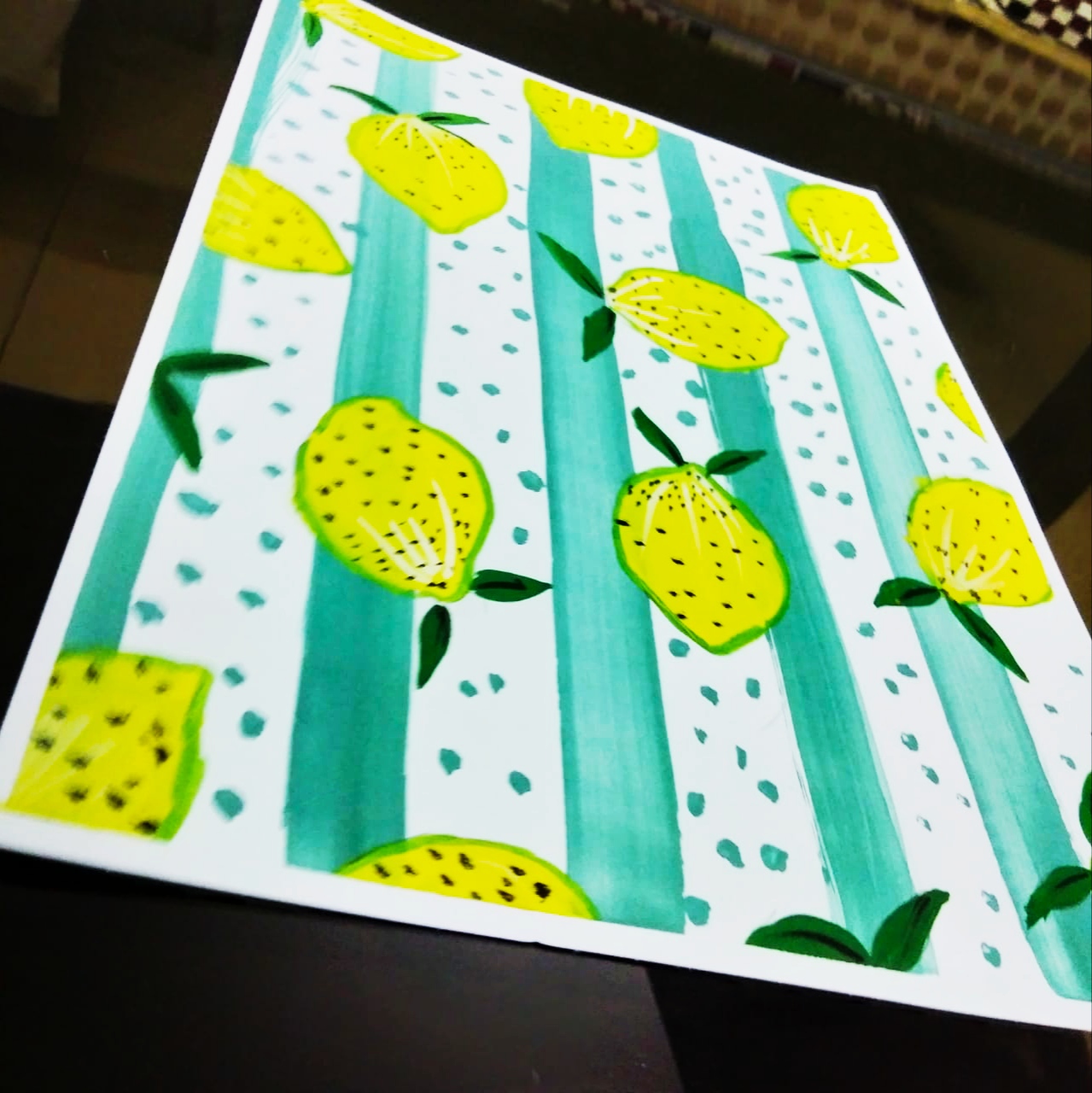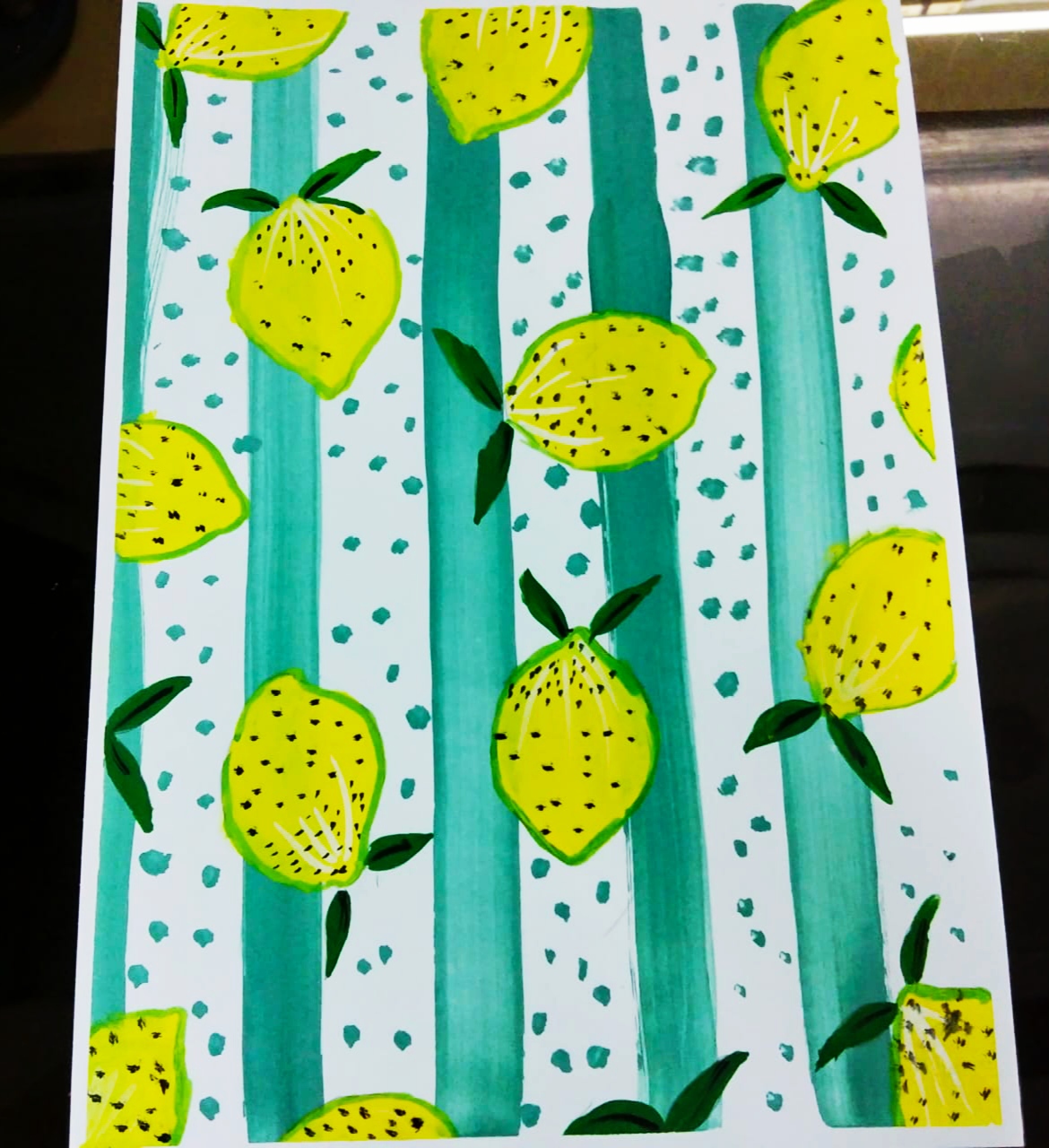 Material used
Thank You!!
Please have a look at some of my most loved posts :
https://hive.blog/hive-174301/@questcrypto/trippy-art-poster-colour-at-its-best-artwork-by-jojo
https://hive.blog/hive-174301/@questcrypto/the-beautiful-landscape-nature-art-artwork-by-jojo
https://hive.blog/hive-174301/@questcrypto/girl-on-the-moon-sketch-for-sketchbook-artwork-by-jojo
https://hive.blog/hive-174578/@questcrypto/waterfall-nature-s-beauty-nature-art-artwork-by-jojo