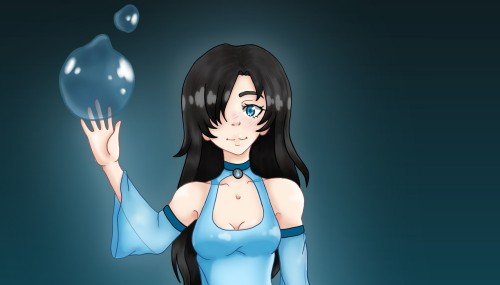 Hey there

So many years ago, my class got an assignment in school to make our own religions in small groups. My group of friends and I decided to make a religion based on the four elements. This meant that we among other things had to draw our gods, and i ended up having to draw the water goddess. All in all the project was fun and i was quite happy with the drawing (even though the legs are terrifying, and i had no idea how to draw hands)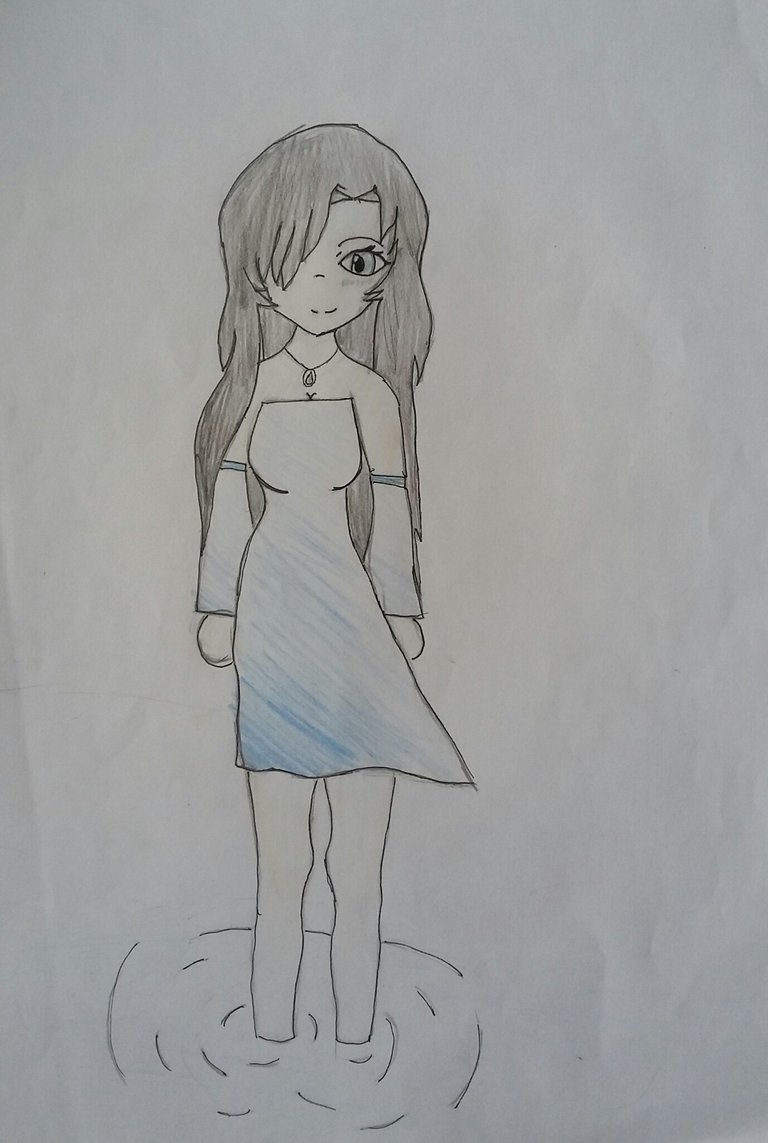 A couple of years ago i tried redrawing the drawing, but i was never really happy with the result. Although the legs were less terrifying, and i at least tried to draw hands, i felt like it didn't really have the same feel as the first one. I did like the coloring of the dress though.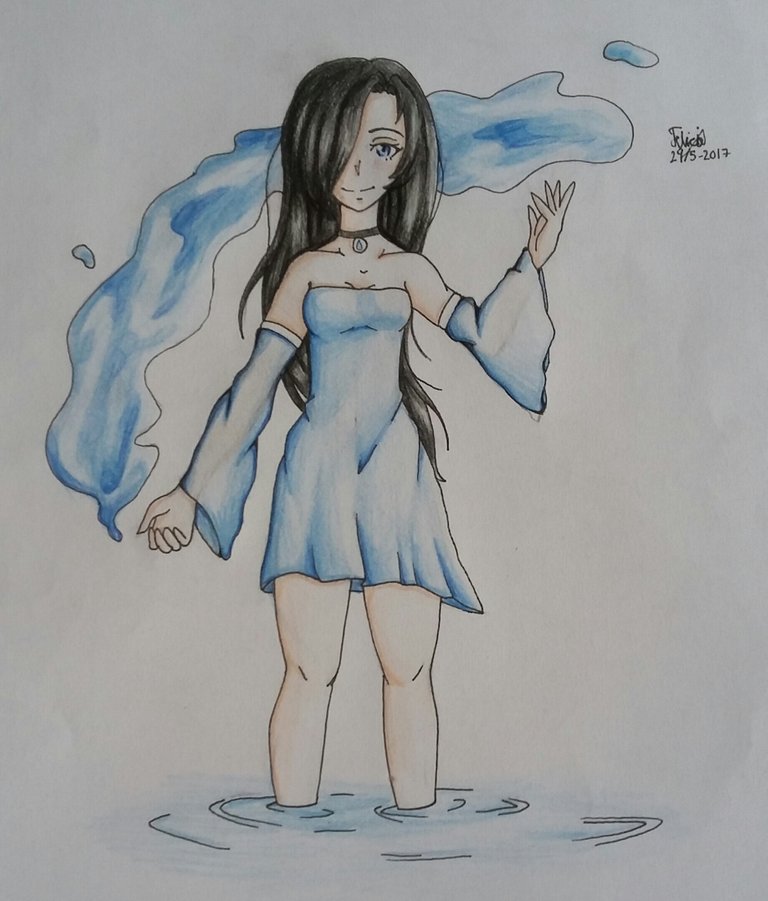 And that brings us to today. Since i wasn't really happy with the second one, I decided to try and redrawing it once again. And this time around i was actually pretty happy with the result. I tried to make the hair look more like the original and a bit more cartoon like, I also changed the dress up a bit. Something about the coloring bothers me a bit though, so i might have to get back to working on it at some point. Anyways that's all for now :)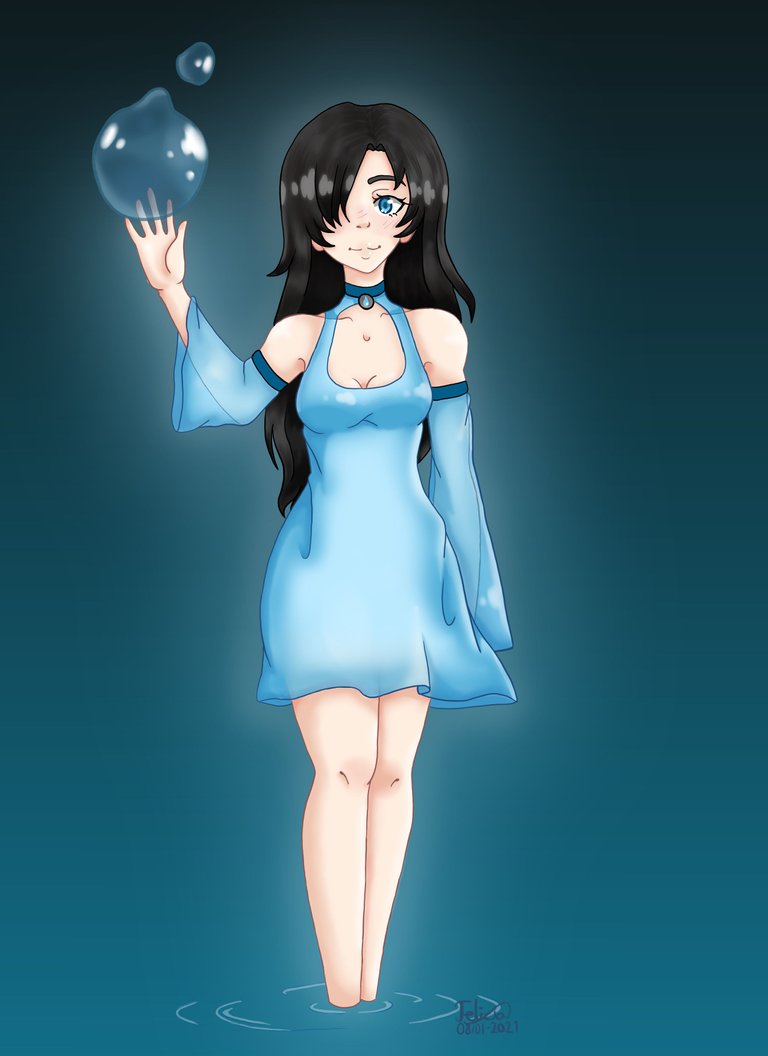 Hi there I'm scarlet-rain a 19 year old girl from Denmark, who enjoy drawing anime style drawings and animations in my spare time.