I wish you all a good and good evening. Today I decided to show you my new painting. This time it will be a bright colorful landscape that I painted with acrylic on cardboard, the size of the picture is 60x50.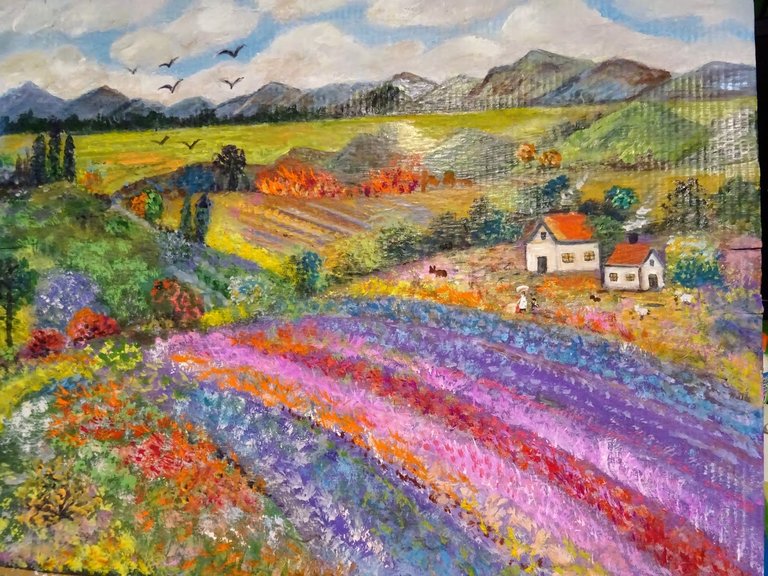 For some reason, I suddenly wanted to draw fields and mountains in the background. To do this, the first thing I did was to mark up all the main objects of my future painting and proceed to the details...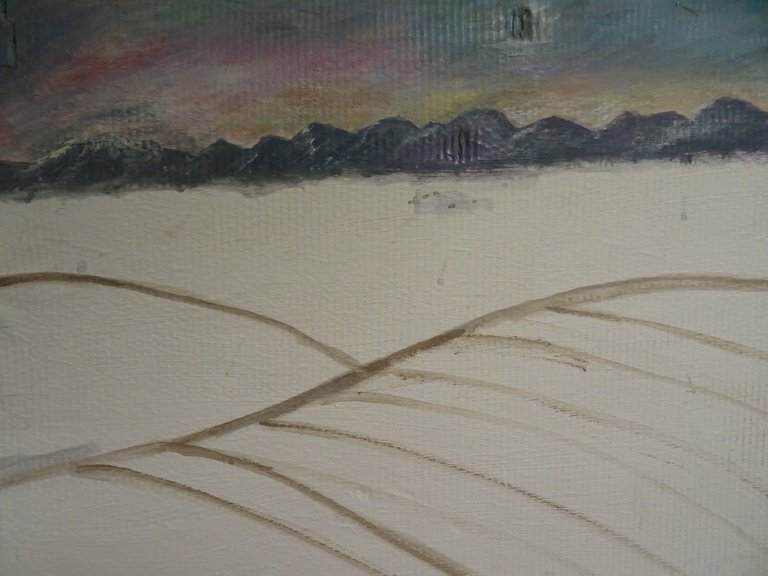 So that the ground does not look smooth, I applied hillocks and small hills, which I will later sprinkle with flowers and all kinds of plants or fruits...
I wanted to paint a kind of rustic landscape without the hustle and bustle of city life. Do you like living in a village away from the hustle and bustle of the city and the constant lack of time? In the villages, everything is not the same as in the city. Cows or sheep graze quietly, birds can be heard singing, no one runs anywhere, does not swear at each other. A real idyll of man and nature.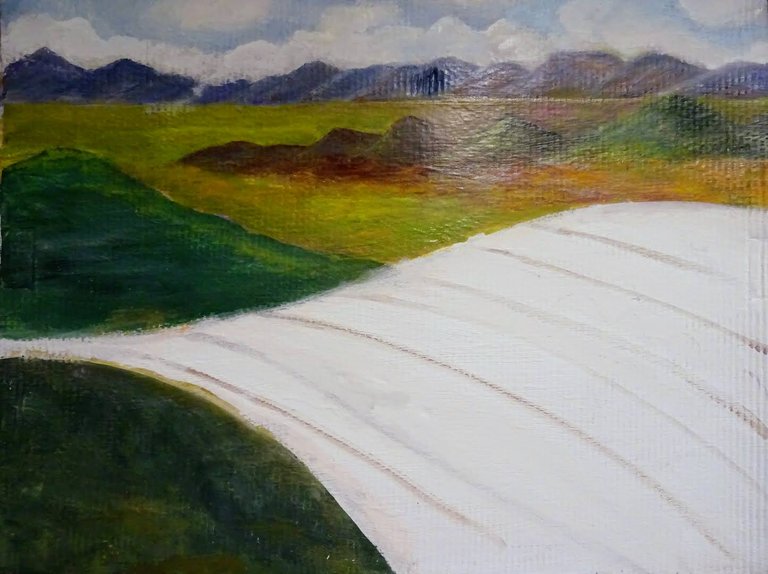 I painted wheat fields in the background. I love the yellow color mixed with shades of green and salad in the paintings...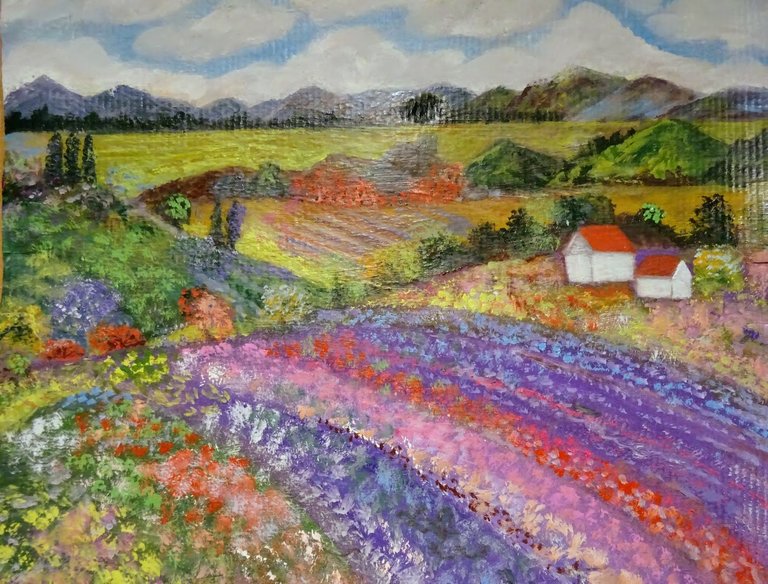 And in the foreground I will have fields of lavender and other bright herbs that our land is so rich in.
Of course there will be houses with hard workers and inhabitants. It is impossible not to work in the village, there will always be things to do there, do you agree with me?
Well, as a result, I got such a bright picture, which I changed a little with the help of a special program..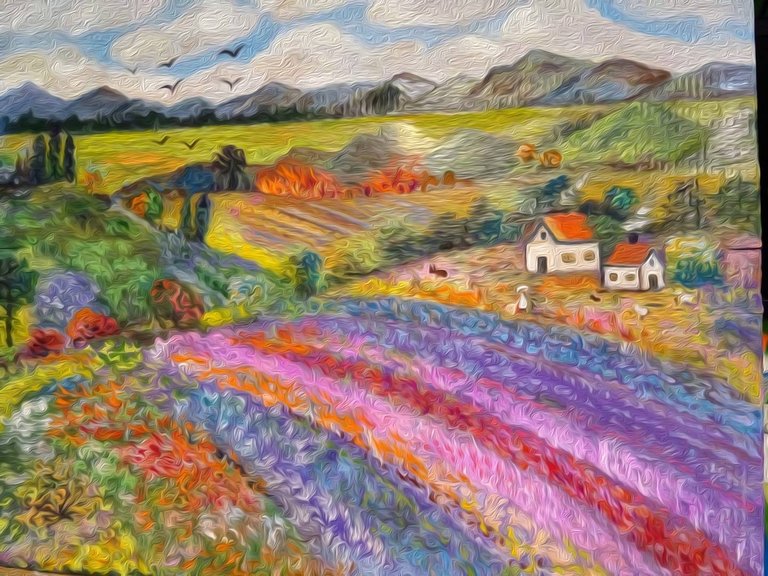 Here are a few more and other options that I made.
1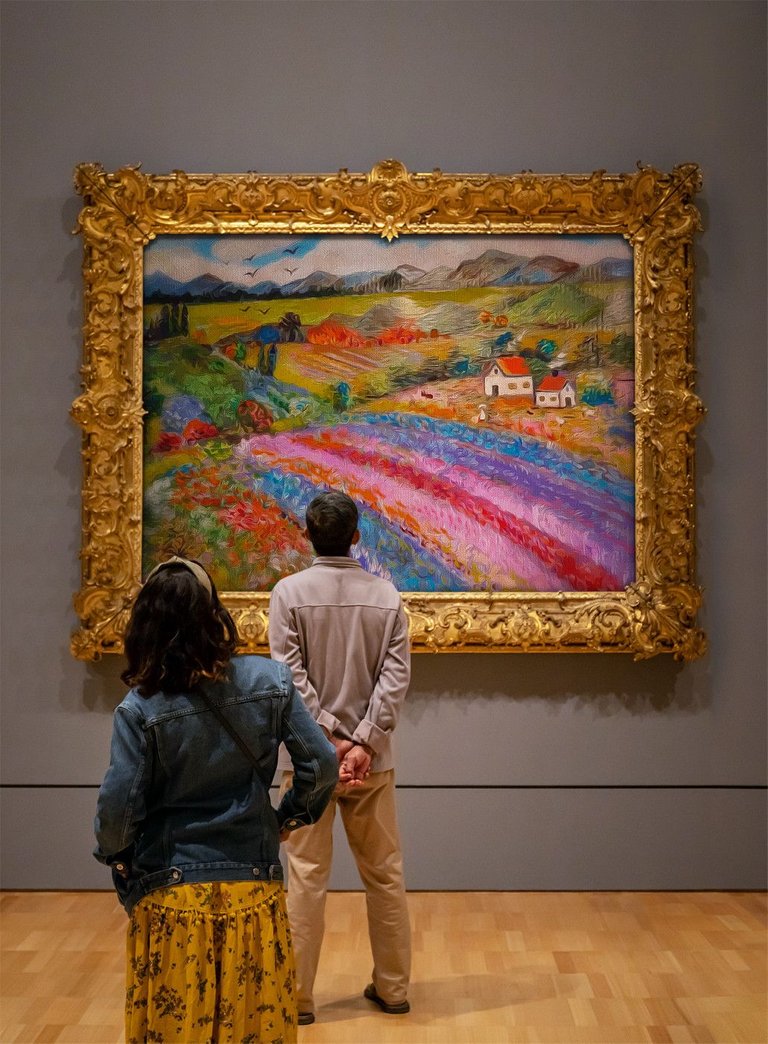 2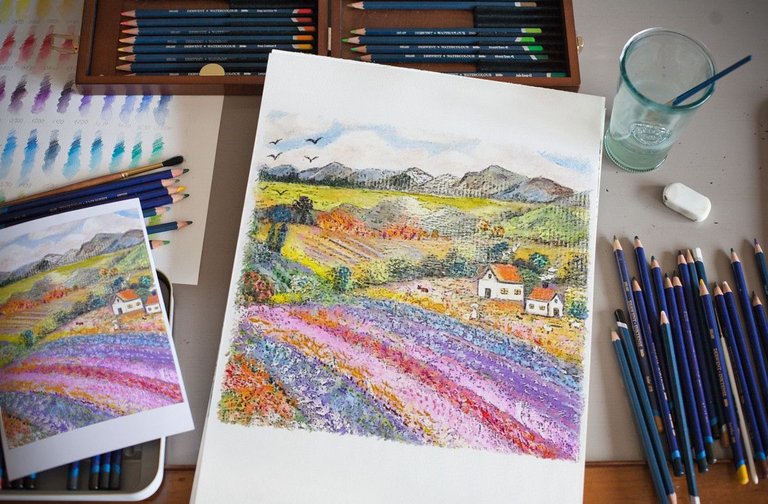 3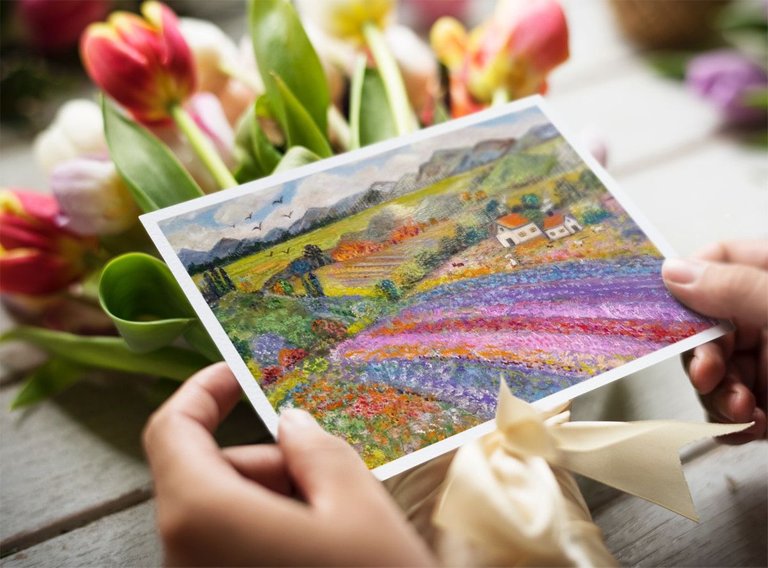 I hope that you will definitely like something?
---
If you like my drawings, then check them out here!
Thank you for supporting me in my work! Your advice helps me a lot!
I published many of my works in this portfolio on the website "Deviant Art", and in General, during the year of painting, I drew more than 100 paintings, of course some of them are just drawings, so to speak, a sample of the brush :-)
But there are also good paintings that have received approval even from professional masters of painting!
---
Thank you for Your attention and visit.
I appreciate Your feedback and comments.
I wish you luck and have a nice day!
Best wishes!