Hello everyone! I hope you are doing well!!
My parents have a wedding anniversary - 50 years! I wanted to give them a gift that would please them and cheer them up. And of course I would like it to be something unusual. I know that my parents have always loved cats, so I decided to draw them a funny picture with funny cats.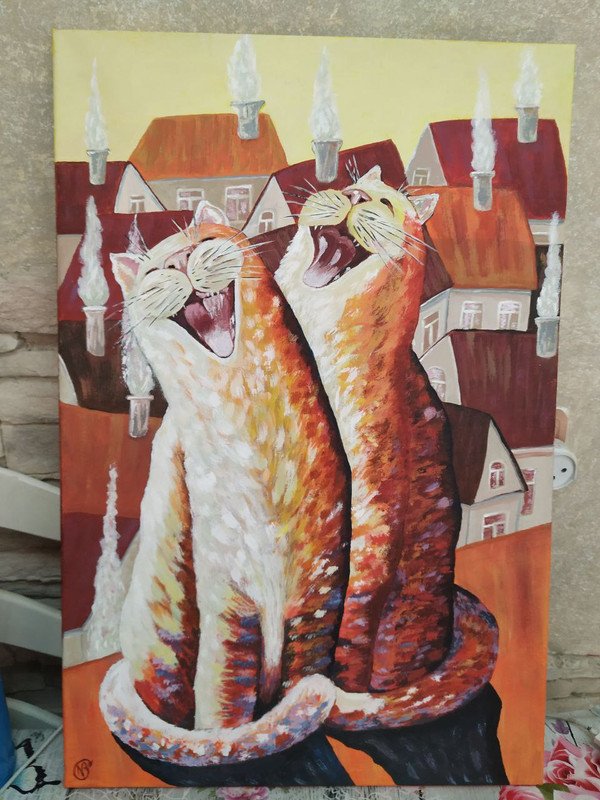 I found a picture on the Internet that I liked - cats were sitting on the roof and meowing - and decided to try to draw something similar. First, I outlined the outlines of the cats, the roof on which they sit, and the background.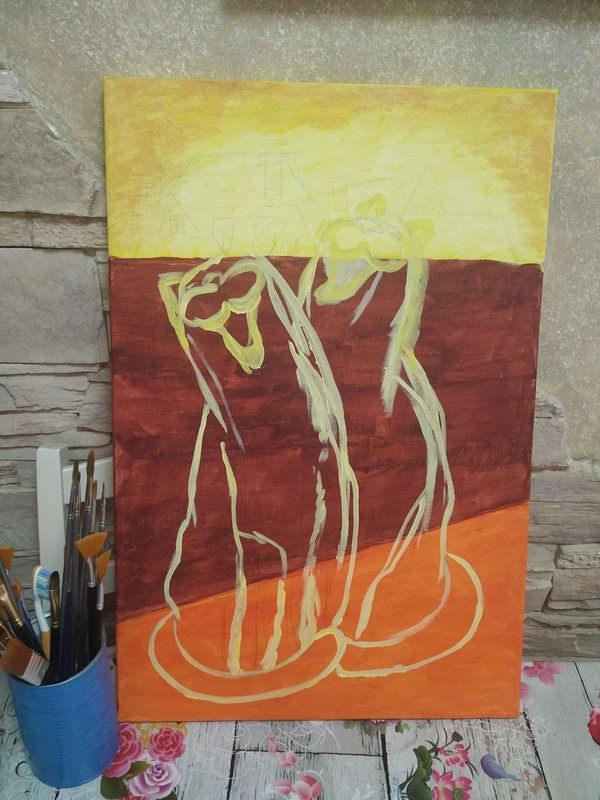 I painted on canvas with my favorite acrylics. The next step is drawing the houses in the background.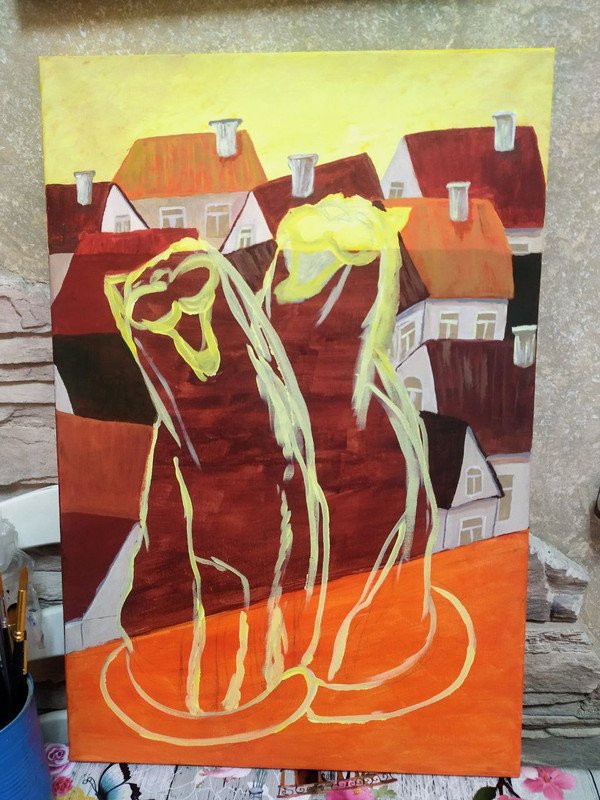 It turned out to be not difficult for me. I tried to draw fine details of houses well: roofs, windows, etc.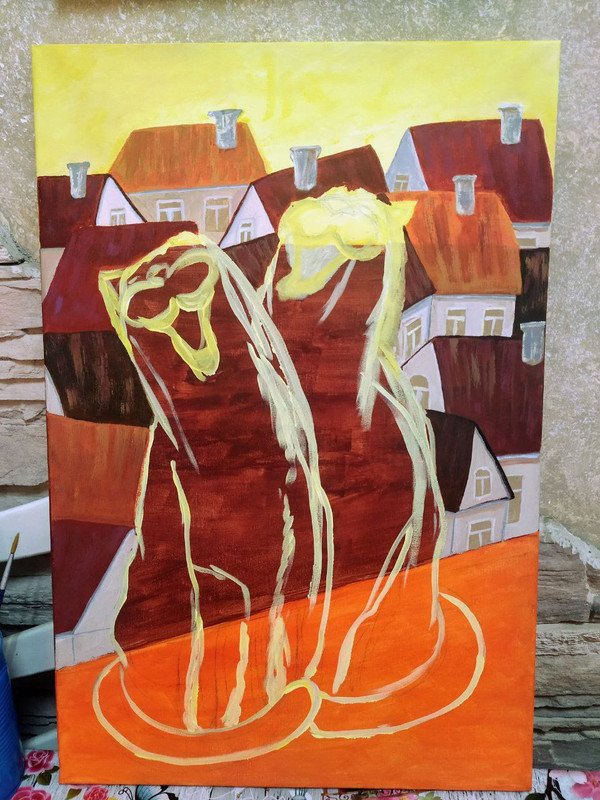 Since in my picture the time is approaching evening, smoke should come out of the chimneys of the houses 😃 Along the way, I slightly adjusted the background. The previous version was too dark for my liking.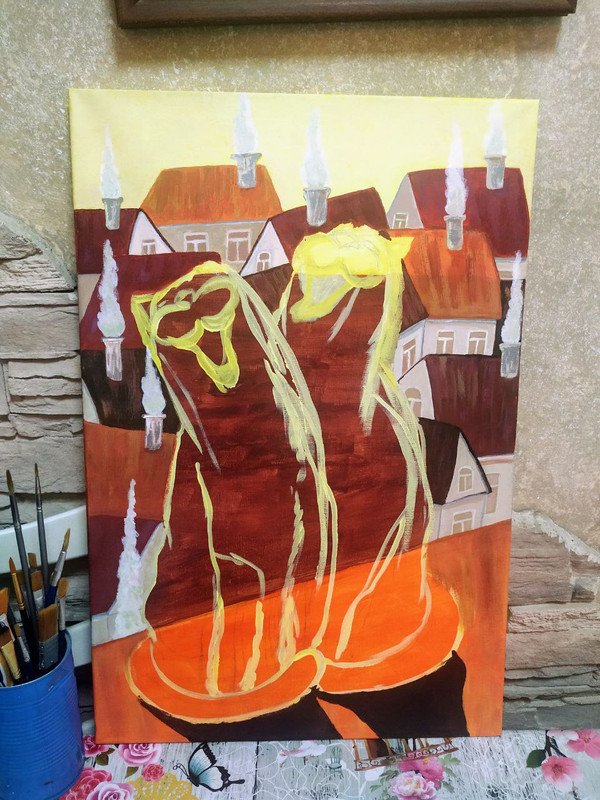 It's time to move on to drawing the main characters. It was exciting for me. So let's get started!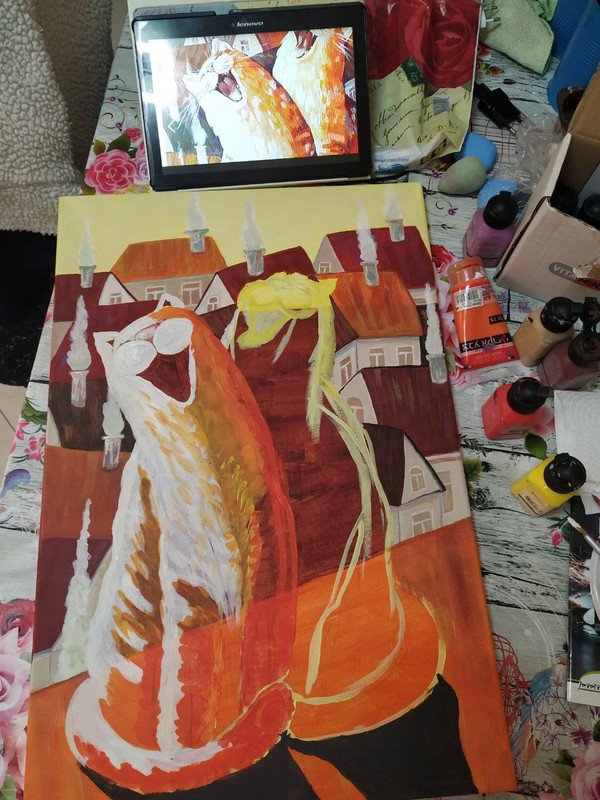 I felt very insecure drawing these cats. I really wanted to make the picture beautiful because it will be a gift for the anniversary., but I still have very little experience in drawing.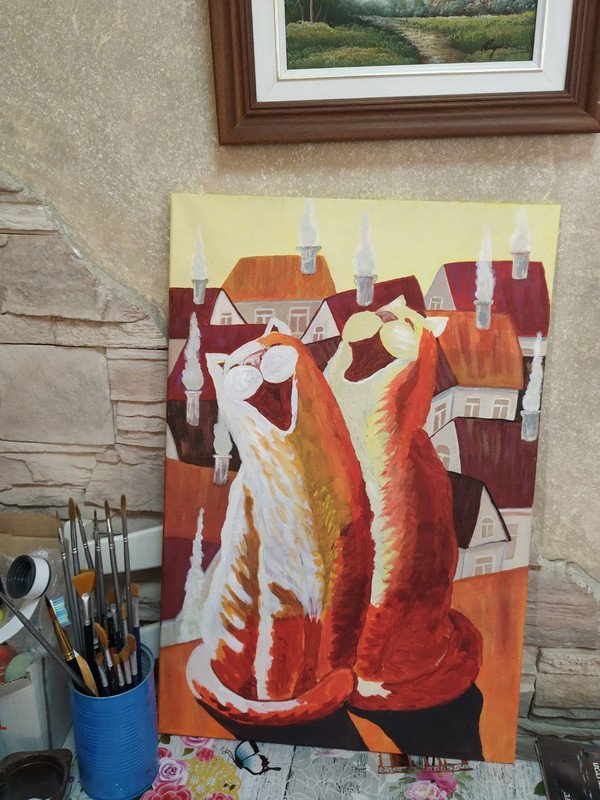 To my surprise, the cats turned out to be very funny. I was very happy!!! 😊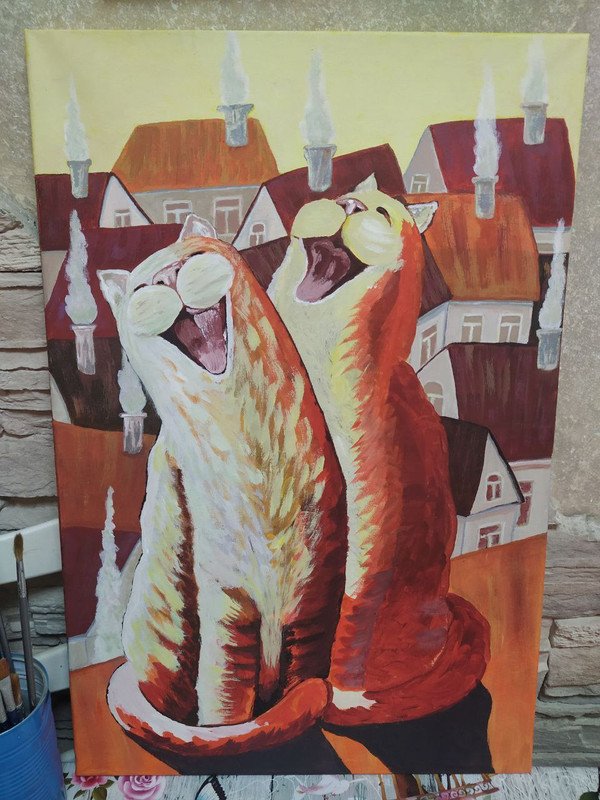 It was very interesting to draw their mouths 😁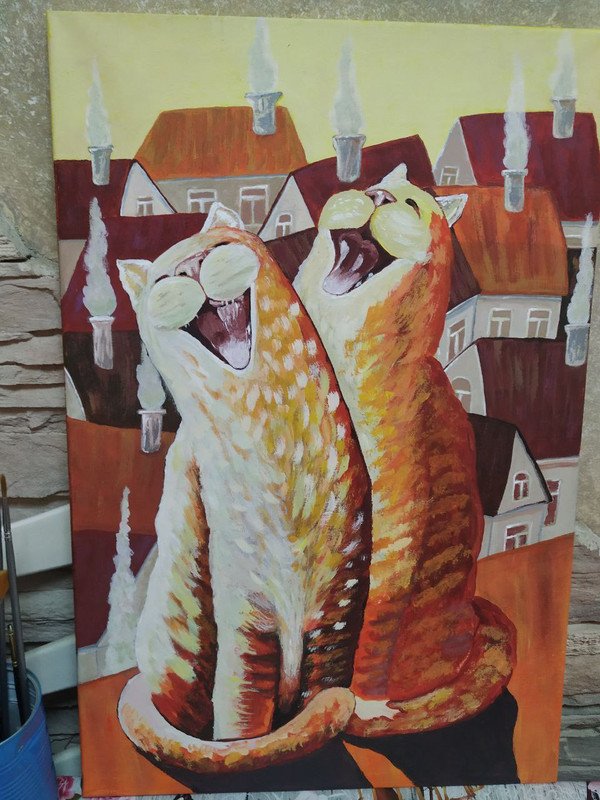 The first cat was finished and I was working on the second cat simultaneously correcting the first.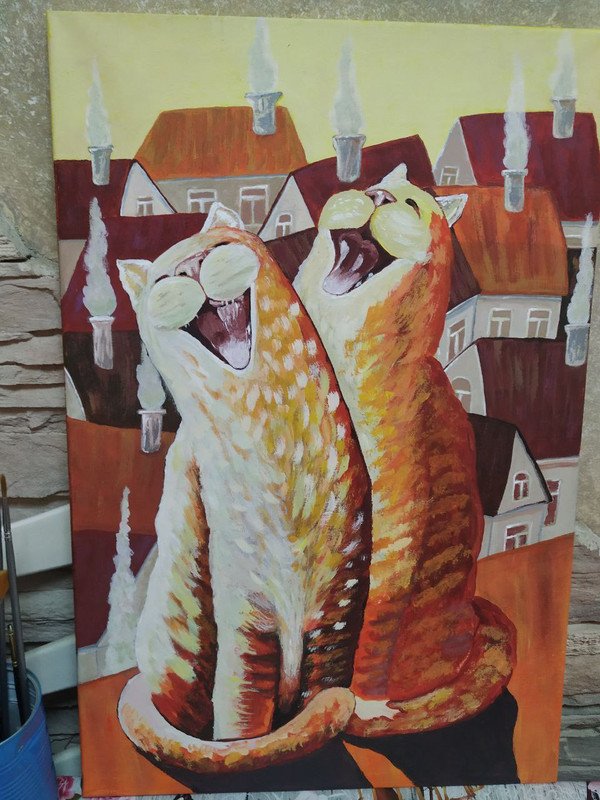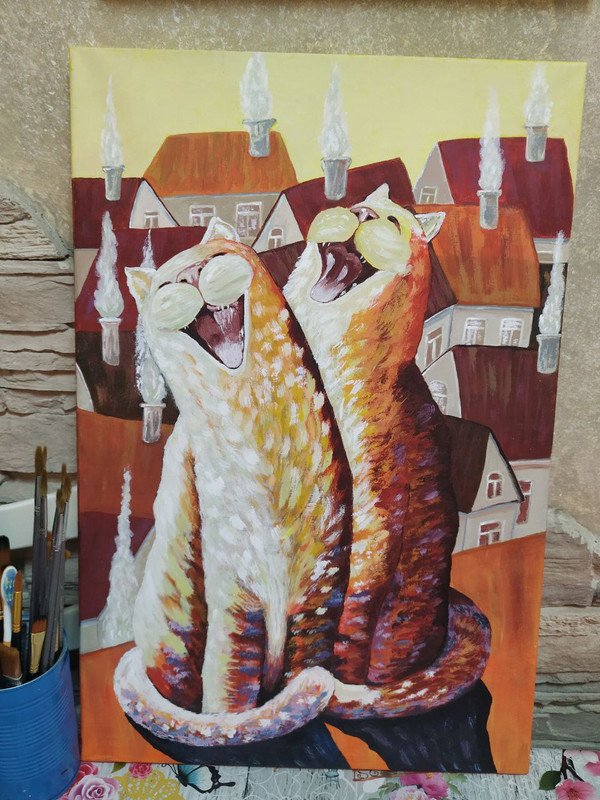 The picture is almost ready. But there's something you don't see on it. Guess what is missing? 😃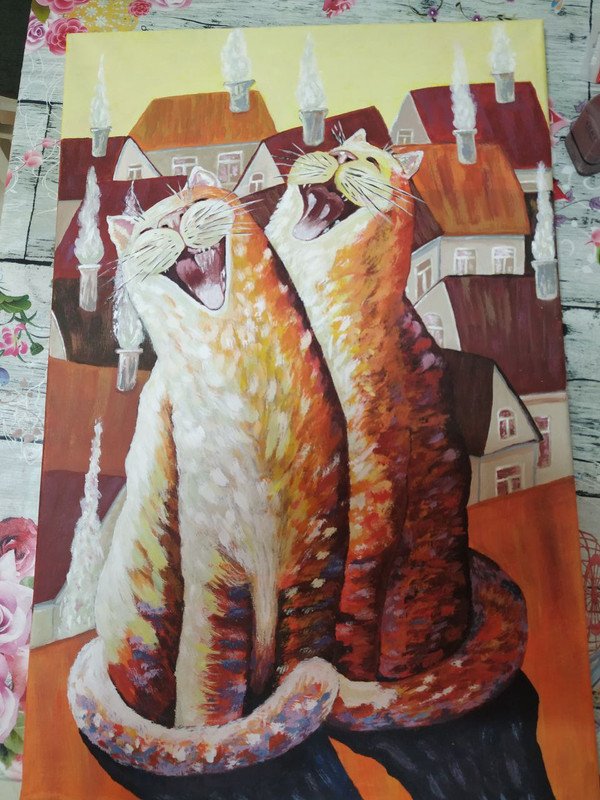 That's right, the mustache is missing! This is the most difficult thing for me - to draw a thin mustache of cats. 🙄🙈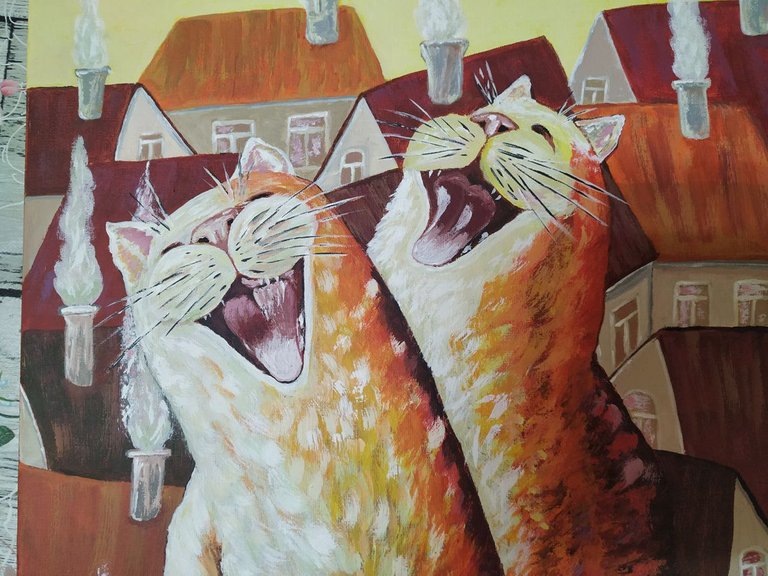 This is what I am capable of at the moment 😕😁 So far, the subtle elements of the drawings are not working out very well for me. But I'm working on it! 😃
So, here's what my parents got as a gift!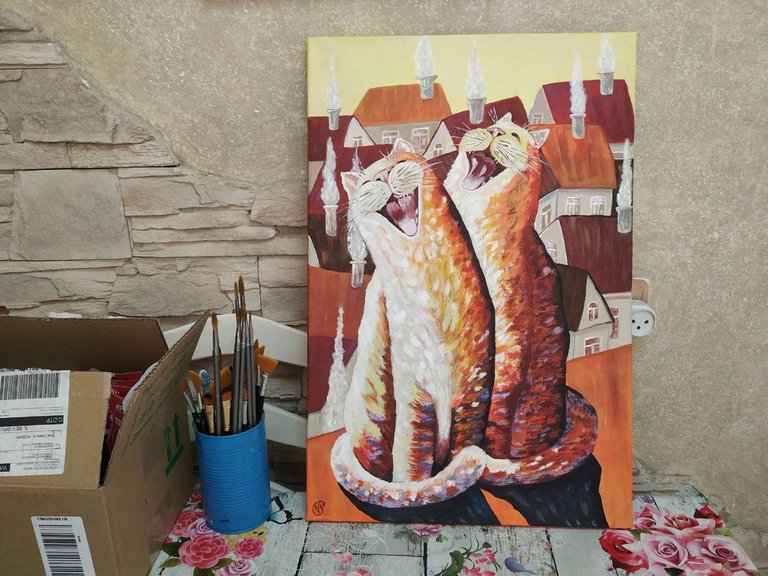 I was glad when my mother laughed when she saw the drawing, having removed the packaging from this picture. Even dad smiled. My plan worked great! 💃💃💃 Now these funny cats hang on their wall in the salon.
(all photos are taken by me)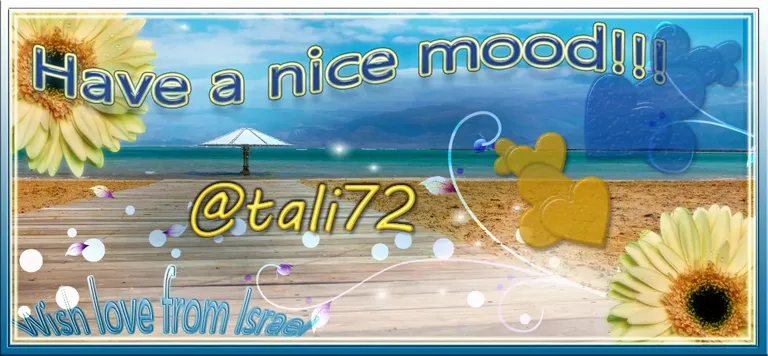 Take care of yourself and be healthy!