Hello everyone! I hope you are doing well!!
At the next master class in drawing, we were offered to draw a seascape. To be honest, I didn't really like the picture, but still I decided to draw it too so that I could work out the necessary drawing skills.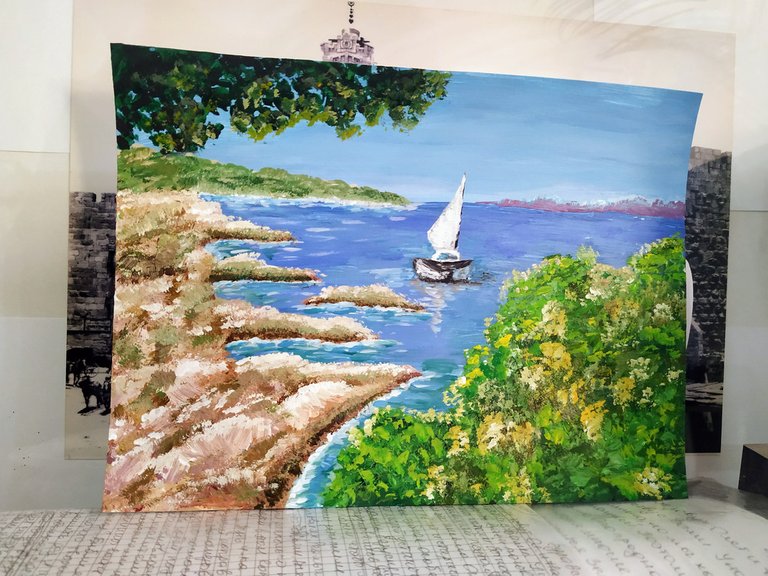 As usual, we started to draw the background: blue sky, blue sea and green bottom right corner. In doing so, we left some space on the left side of the drawing for drawing the coastline.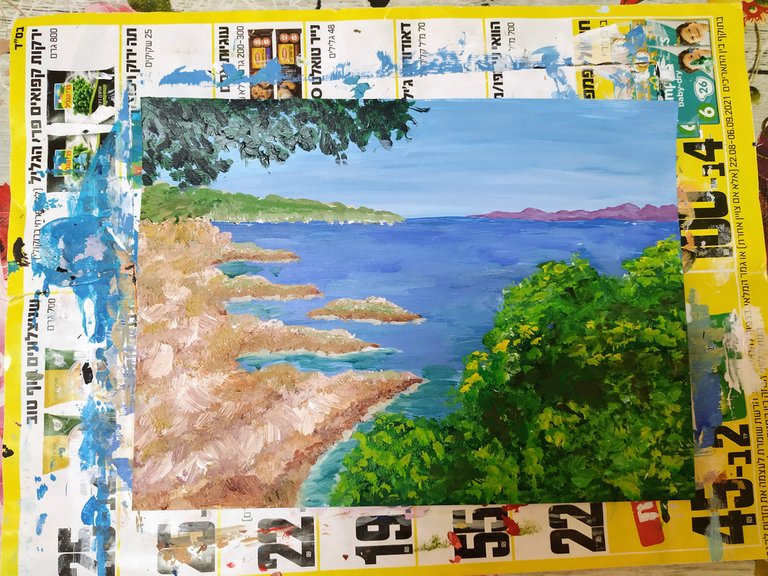 While drawing, I completely forgot to take a photo of the process, so I show what I got at the first stage.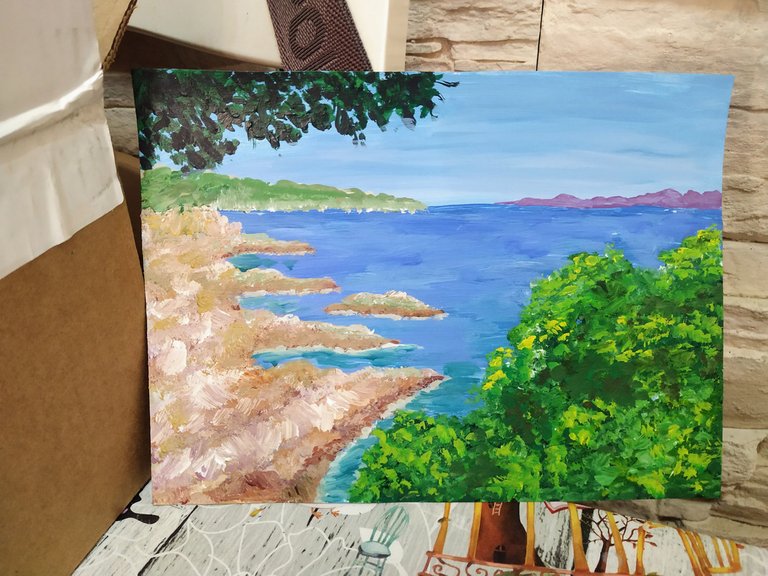 Next, you need to work on the color of the sea, the foliage of the bush, the shore and, of course, on the boat.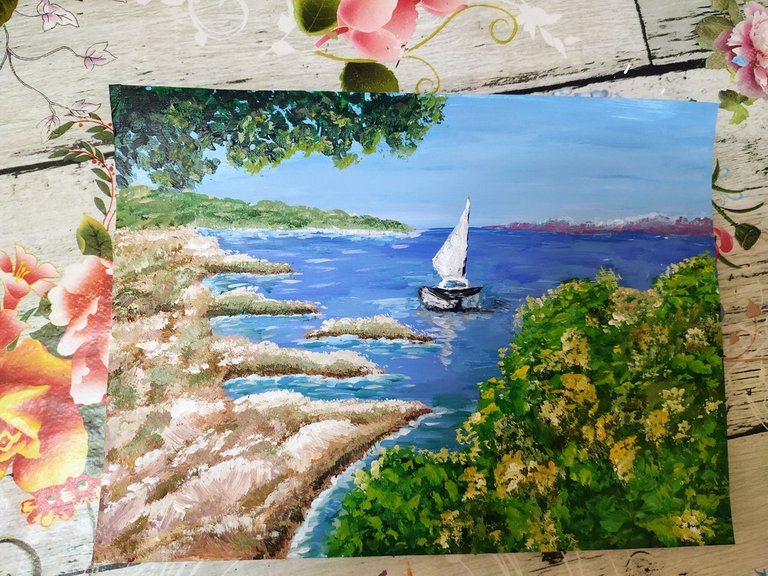 This is what I got in the end. I can not say that I am very pleased with my landscape.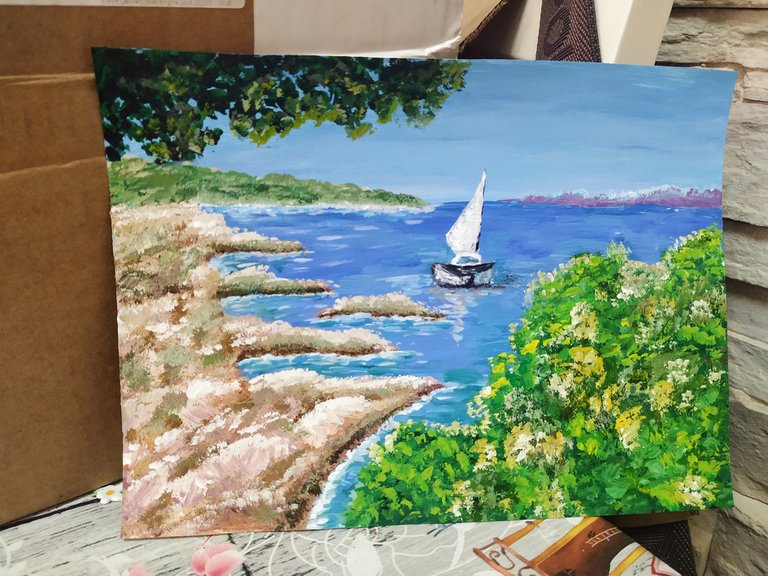 But in general, I was not upset: all the same, there is progress in my work. And this is the most important thing! In addition, during these trainings, I paint on small watercolor paper (half A4), and not on canvas, so it's inexpensive for me. Let me just say that I love to paint with acrylic paints 😀
(all photos are taken by me)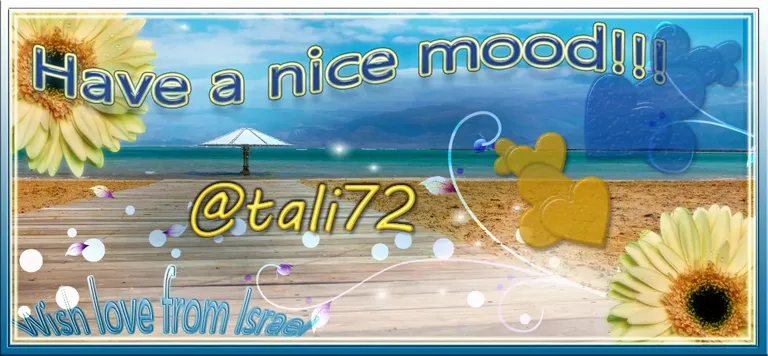 Take care of yourself and be healthy!