When I was in elementary, our art teacher sometimes asks us to bring some watercolor at school so we could make some artworks and stuff. However, people didn't really care about the quality of the product that time. Usually, we choose how cute the design is or how many colors are available in one palette, and so on.

Only recently did I actually try to check better materials for my artworks or which one suits my taste the best. I'm still not an expert with regards the usage of various art-related stuff, but I'm learning. However, I was quite curious when I reminisced my younger years when I only bought stuff I could afford that time.

So, I asked papa to buy me one of those cheap solid watercolor palettes sold in the school supply department in a mall when he goes there for grocery shopping for our store. He bought it for around $0.60 and this is how it went.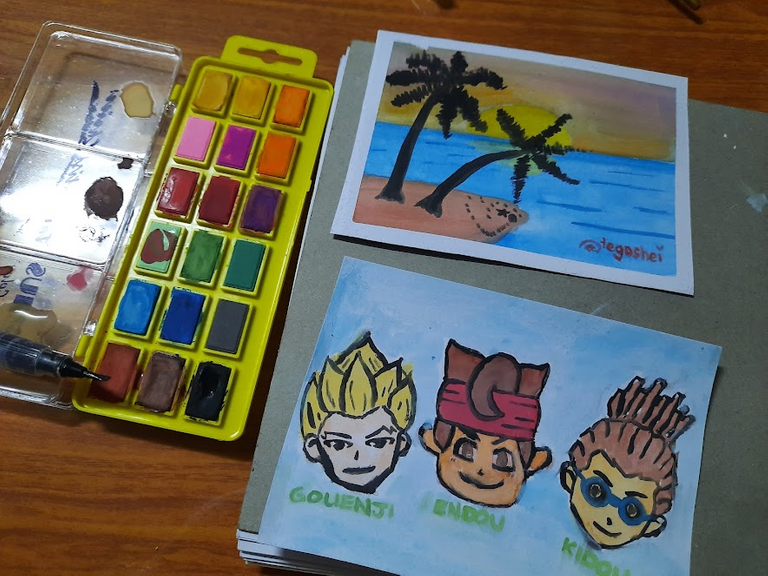 They aren't as bad as I expected them to be. It has 18 colors and came with a free brush which I didn't use. haha I made two separate artworks using this palette. Let me show you some progress shots for both artworks.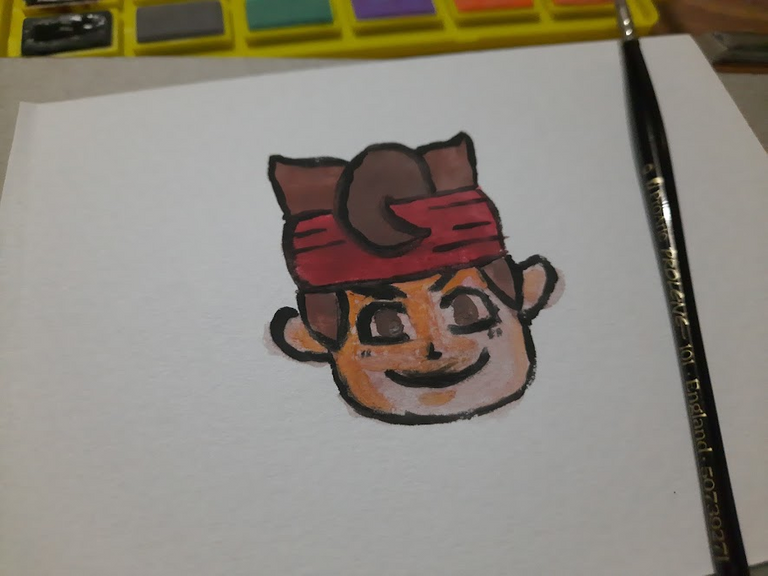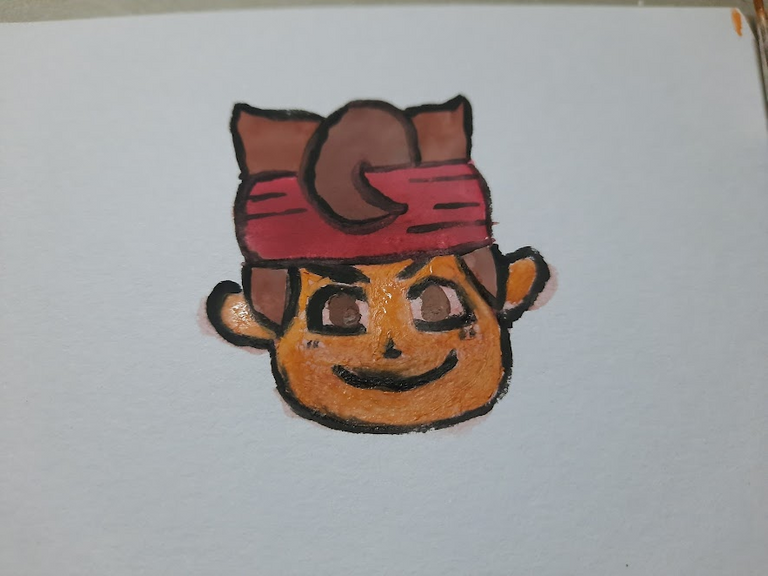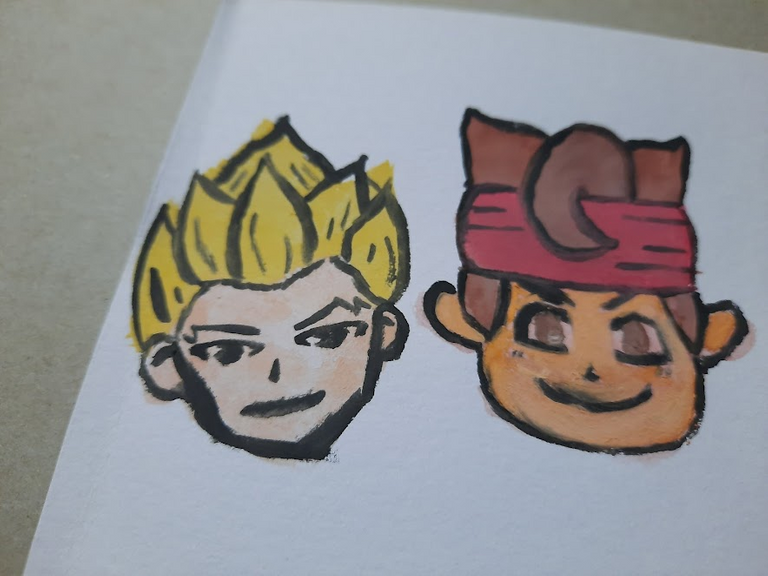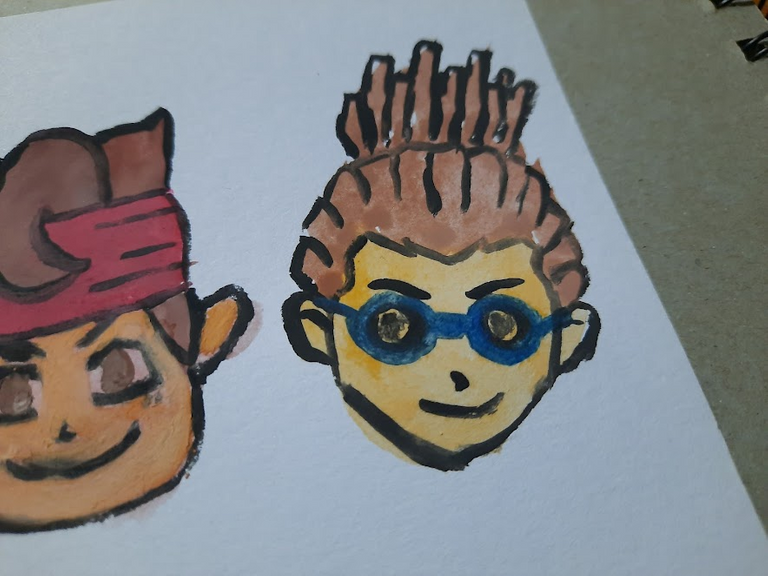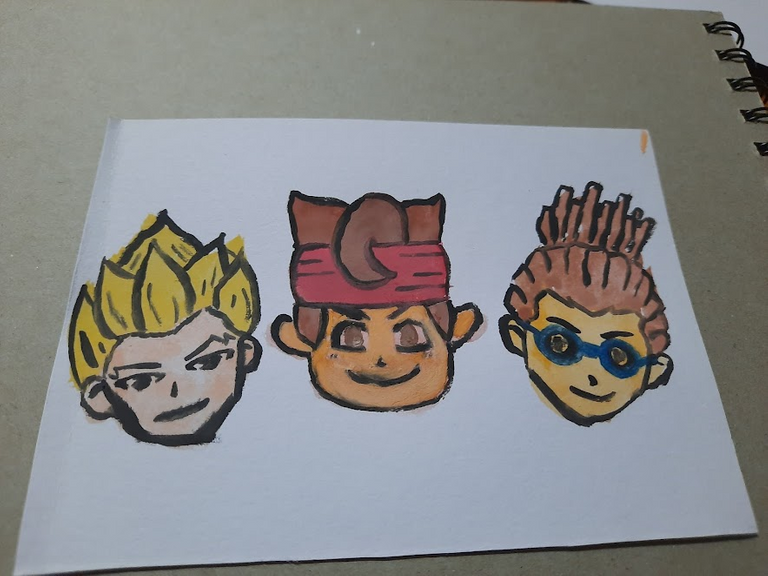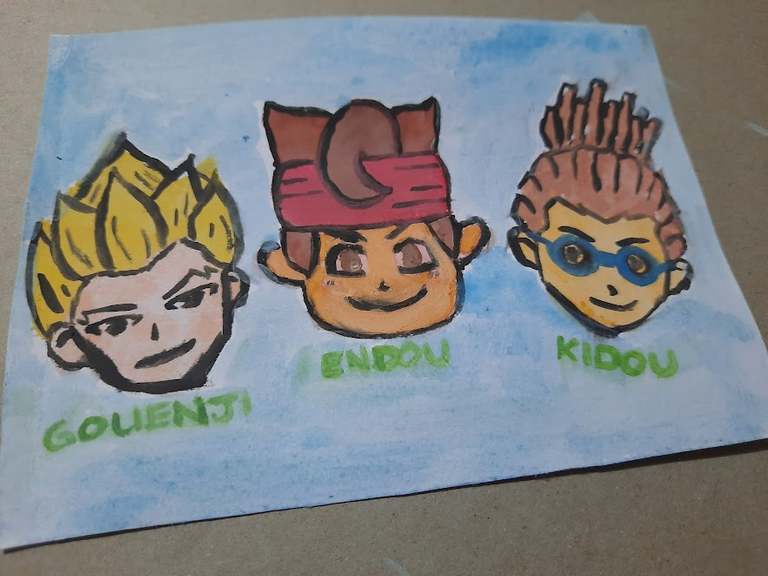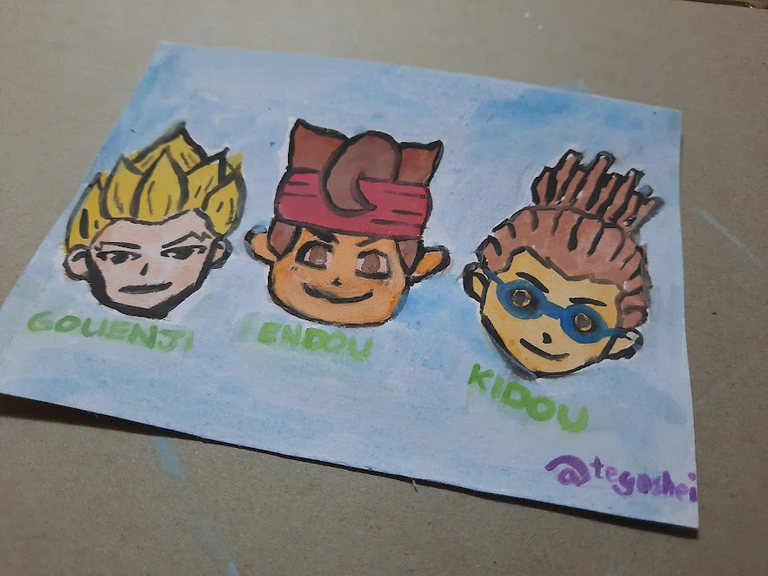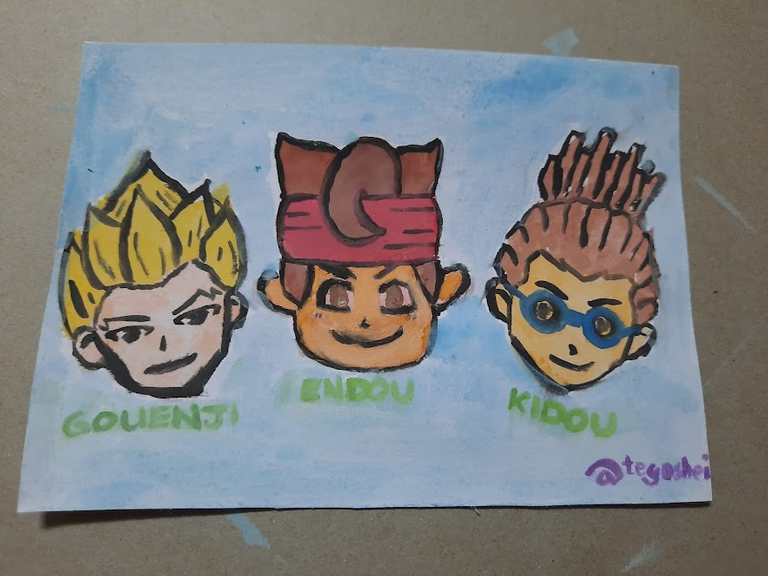 I actually used several coats it making this artwork. If it's just a single coat, it would be super thin that you won't notice any color at all. Also, the colors were a bit weird, so I had to mix them with other colors until I could get a decent one.

When it dries, the color becomes more dull (as expected), but it could have been worse. However, if you're patient enough to mix and coat several times, it isn't that bad. haha

I also tried making a scenery painting and here are some progress shots of it below.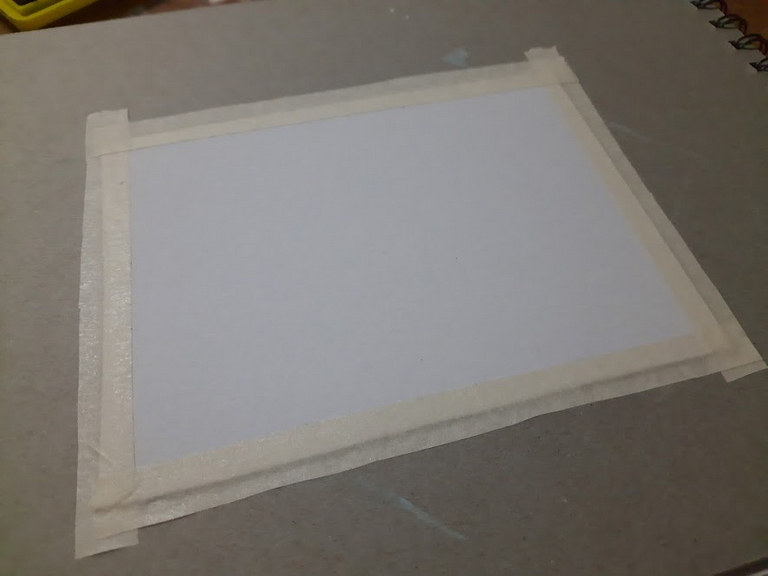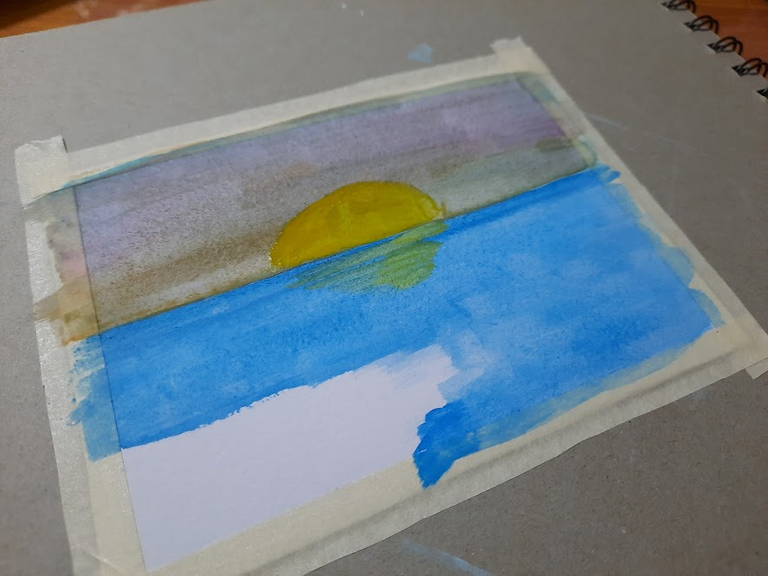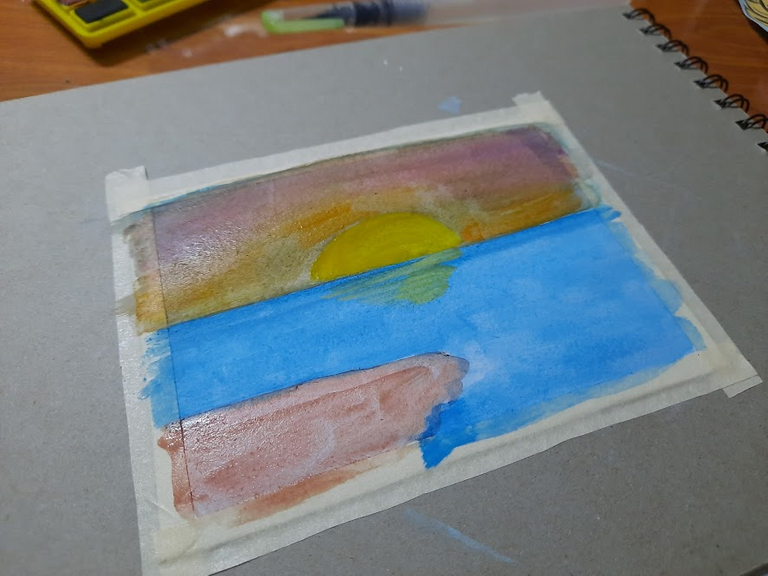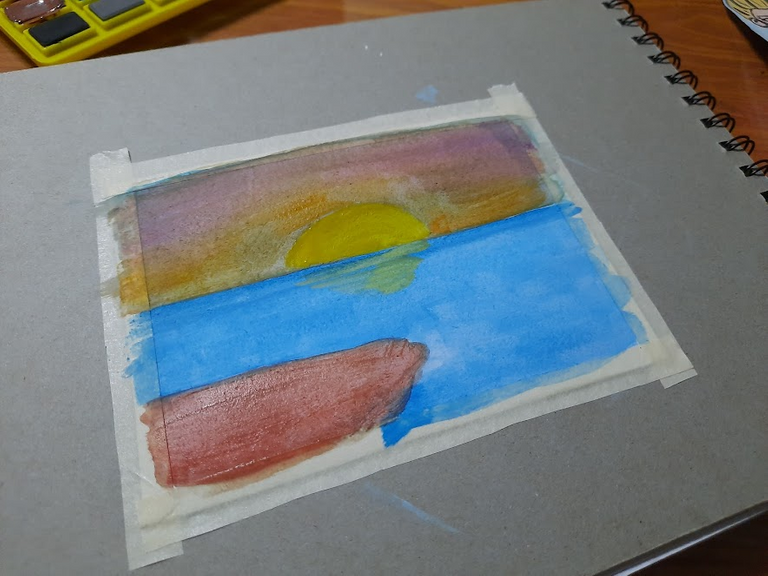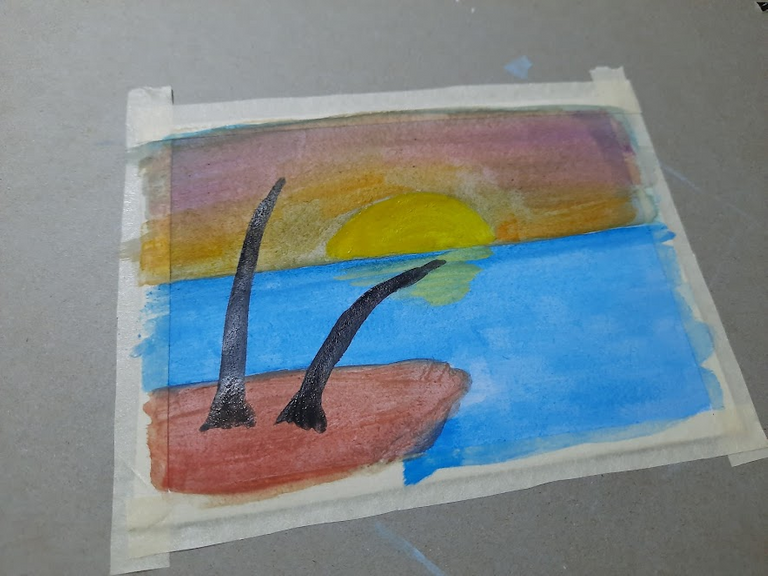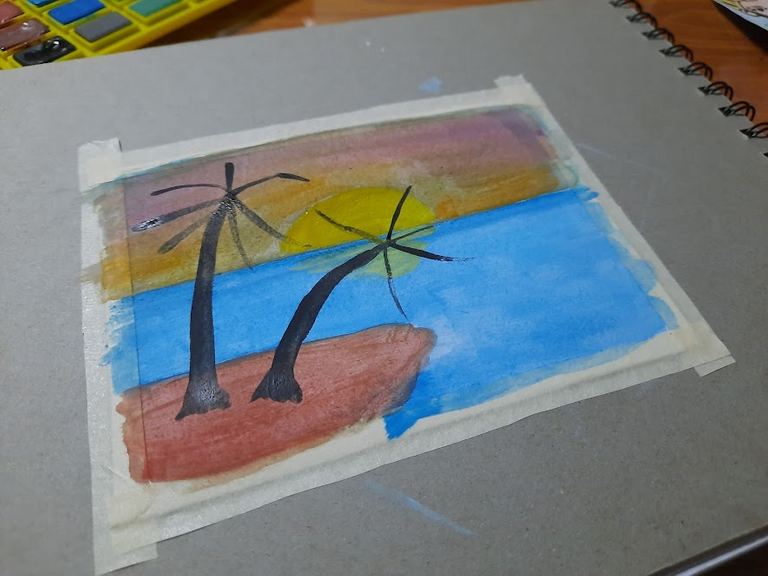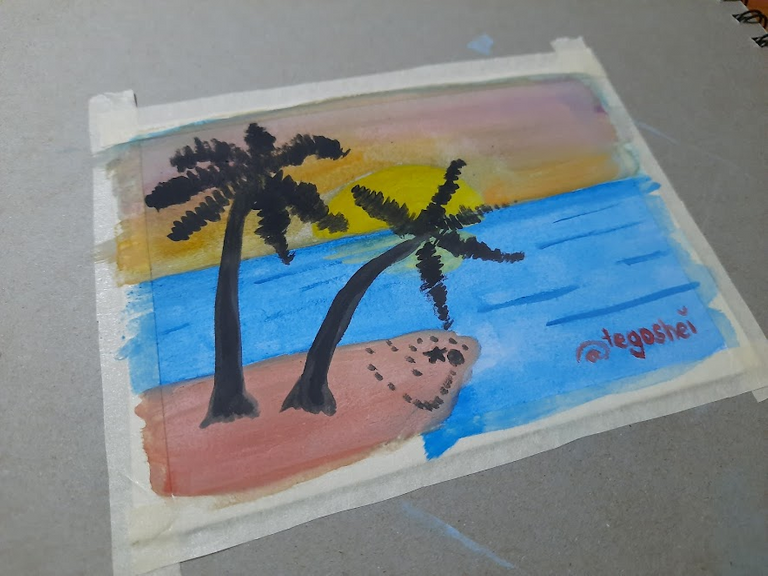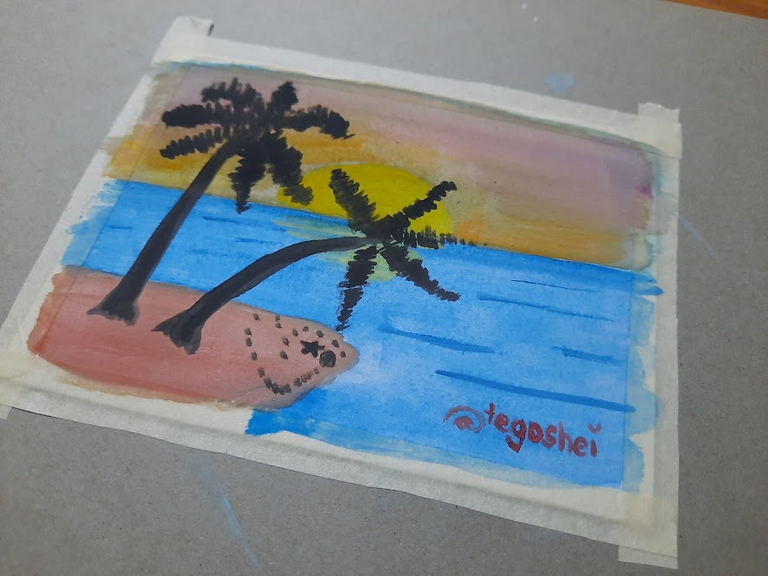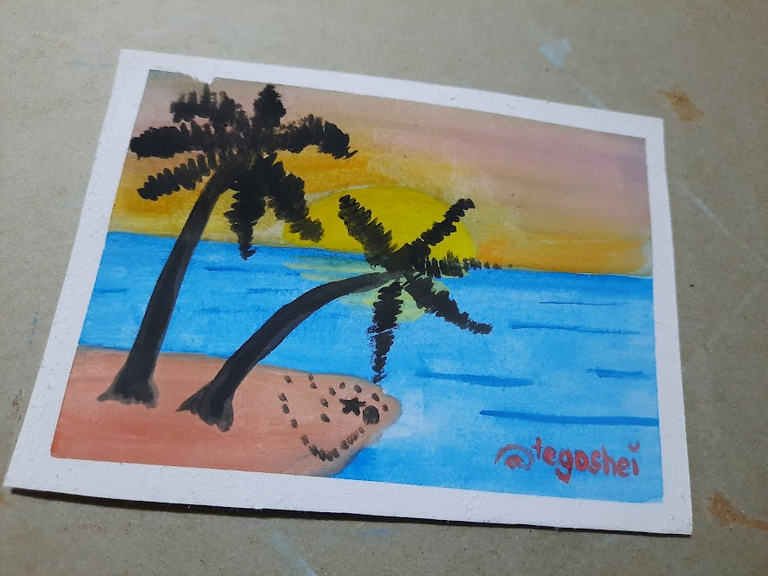 The struggle was real when I was trying to paint the sky because as you've noticed, it doesn't really blend well together... the colors, I mean. I tried to blend in some orange and purple to better portray the sunset sky, but the orange was quite strong compared to the purple one. haha It should be the opposite.. LOL But it doesn't look THAT bad, does it? haha I should've added more coat, but it's okay.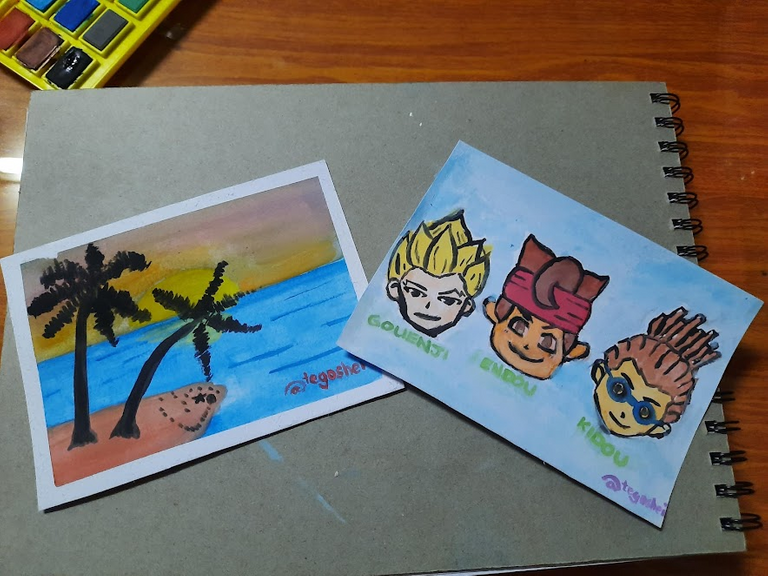 They ended up more decent than I expected. Despite the quality of watercolor, the artworks still looked okay, I think. I could try using them for more practice in the days to come. I'm just glad I could paint something today. I'm still waiting for some paint I've ordered online. I can't wait to paint again!

I still do have the better quality watercolor I usually use to paint, but I'm short of some main colors. But really, I'd get back to painting again. For some reason, I'm feeling more motivated to make artworks again!!! <3 Please look forward to checking them out in the days to come! ^^

Ohh~ I'm going to share what I purchased once they arrive... what made me happy was the discount I got through loyalty rewards changed to vouchers. lol Let's talk more about it soon! ^^



★・・・・・・★・・・・・・★・・・・・・★