Hello friends!
Last week I was very busy participating in the sketching marathon.We drew with colored pencils . I do not have the skill to draw these materials, although I have at home an excellent collection of colored pencils from Faber Castel. These are Polychromos pencils.
In the process of drawing, I realized that these are very good pencils! I tried to replace them with others from Faber Castle, but only Polychromes had an excellent property to mix with each other.
Now I have about 70 pencils, although the whole palette is 120 pencils. I really want to collect as much as possible. They are great! In the process of drawing, I also noticed that the pencils grind quickly. For example, a green pencil decreased by one third in a week :(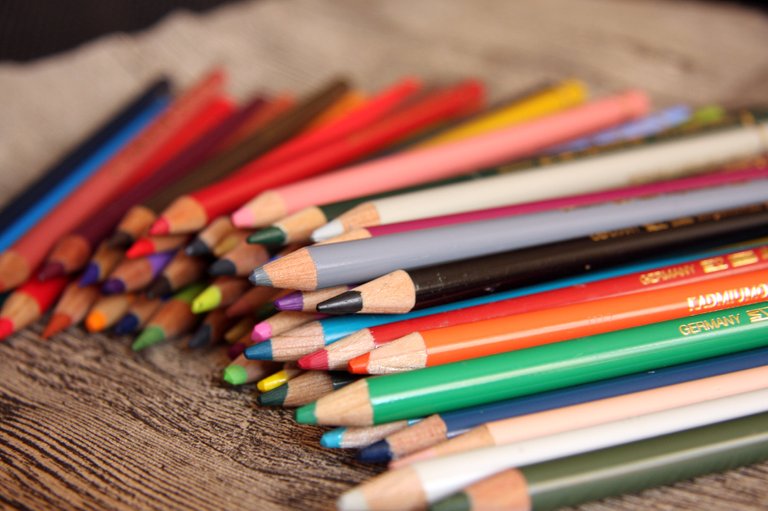 The general theme of the sketch was "Trees, the sun, the city." Each lesson we drew separate topics. I will show my drawings on these topics.
For drawing, I also used a 12x12 cm sketchbook. The theme is "Trees"
We painted individual trees of different sizes. These are large trees, and the next quest is small 4x4 cm trees.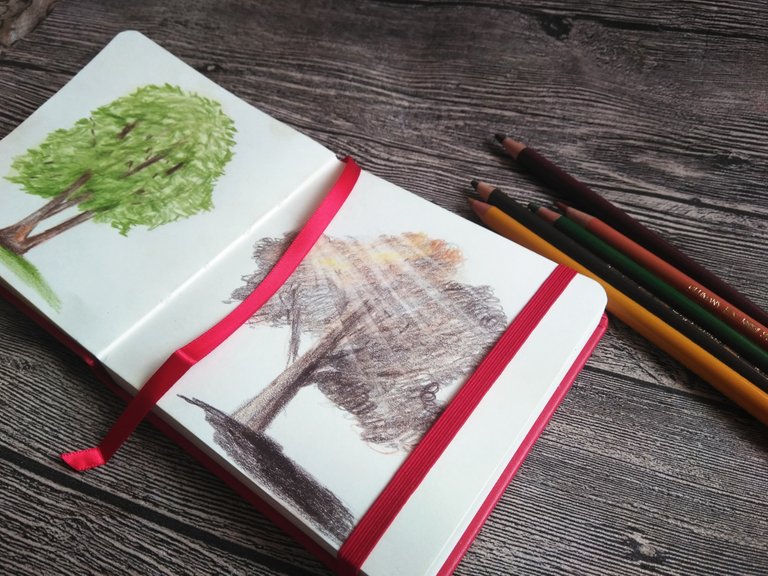 I really enjoyed painting small trees.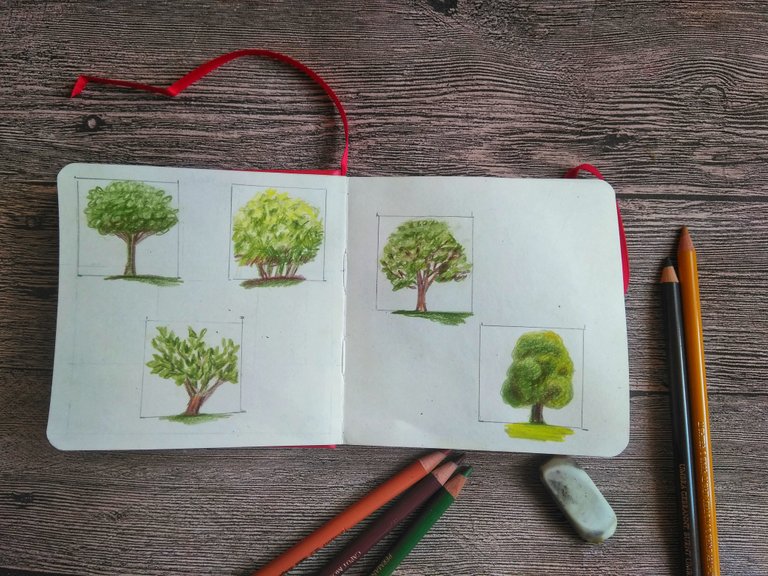 Theme is "Road." We studied the features of perspective. I chose the simplest kind of perspective.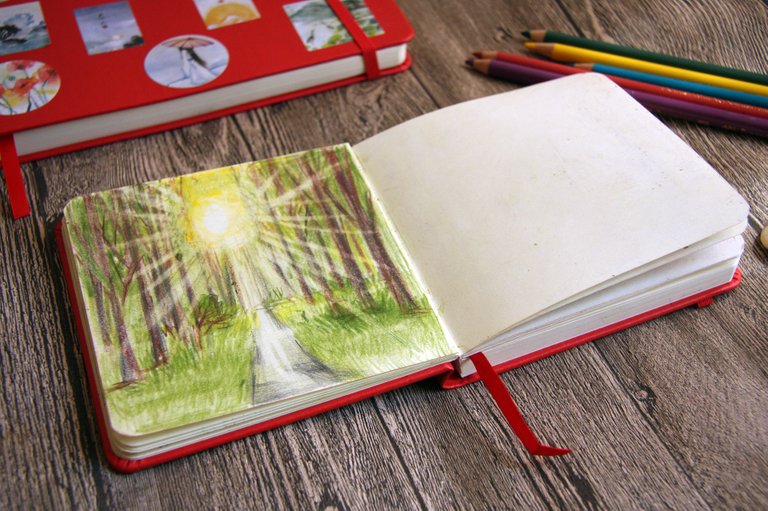 Theme "Arch". Here we studied the features of lighting and the view through arches.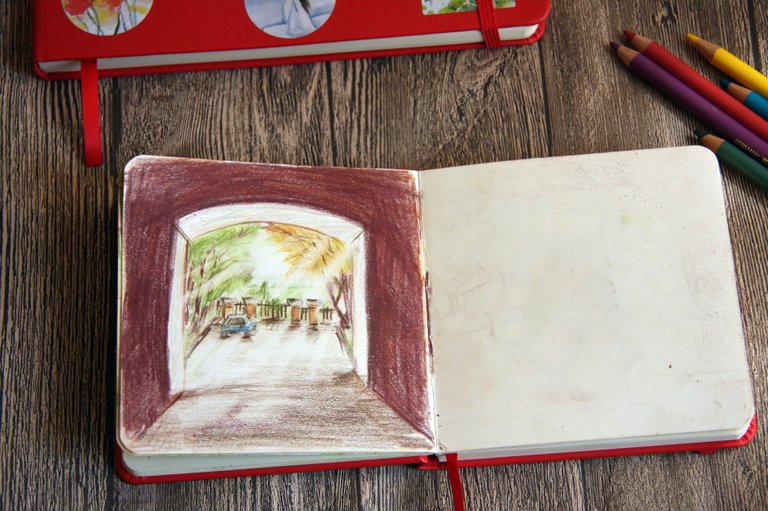 Theme is "Facade of the house". Background lighting.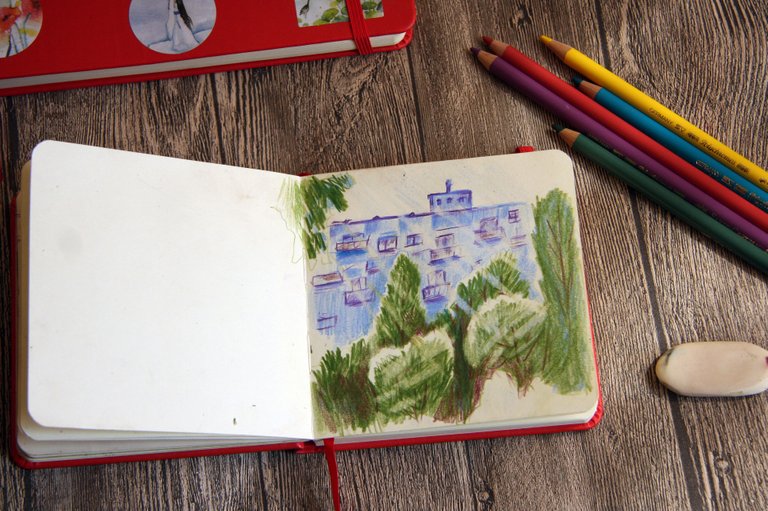 Theme is Shadow and Sunlight. Here we trained to draw people and create the effect of sun rays and shadow.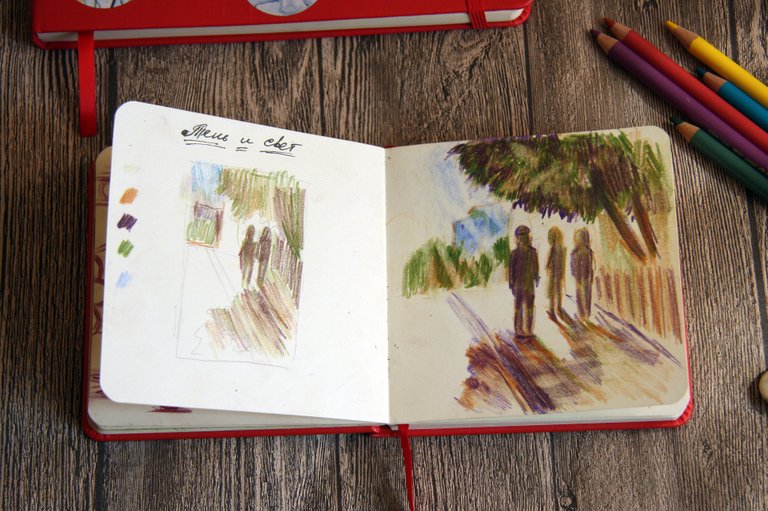 Theme is People. Here we examined in more detail the features of drawing people in sketches.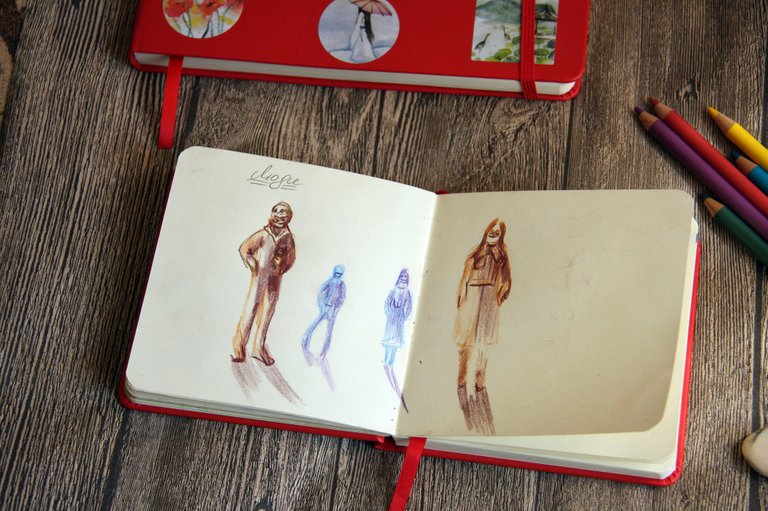 I completed this course and received bonuses for other drawing courses :) I look forward to when they begin. The first course will be "Advanced level of sketching with colored pencils."
Summary
For a week I met new materials for myself. I learned how to choose colors for the image of distant and near objects, to create the effect of illumination by sunlight, to depict trees and other objects. It was an unforgettable experience!
Cheers
Veta