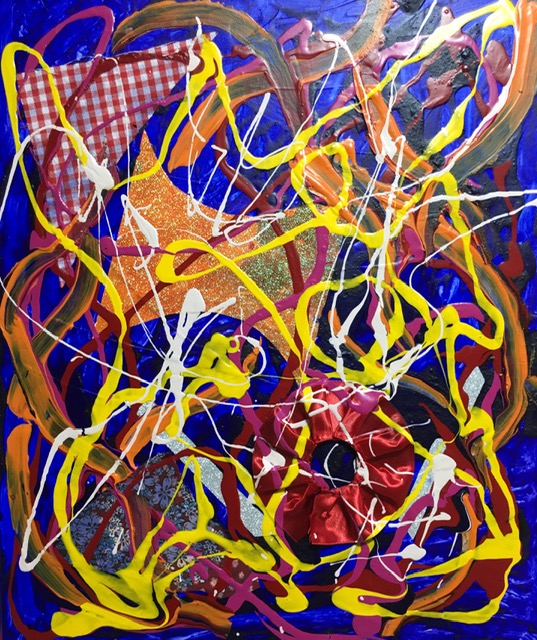 (ENG)
This is my original artwork.
"Dance of Light"
Mixed Media,38x45.5cm,2020
Small pieces of red, orange, or yellow light dance in confusion in the dark. Even a little light shines brightly when everyone dances together. The shades of light dance more wildly for their brilliance. The picture depicts such a situation.
(JPN)
これは私が創った作品です。
「光の乱舞」
ミクストメディア、38x45.5cm、2020
闇の中で、赤色や橙色や黄色の小さな光のかけらたちが乱舞する。ひとかけらでは小さな光でも、皆で乱舞するとあたりは明るく輝く。光のかけらたちは輝きが欲しくて、さらに乱舞する。そんな様子を描いた絵である。