(ENG)
Today I drew for the first time in a while. The botanical garden was closed until the end of May due to the declaration of a state of emergency, and it finally opened, but it rained on and off, so I didn't feel like going there, so I decided to draw what I had in my house. In fact, I bought a lot of motifs for the hot summer, but I decided to start drawing a little early.
What I drew is a mask. There are many kinds of masks, so I thought it would be fun to draw them, so I drew them. I drew Okame's mask today.
Okame is a traditional mask of a woman with plump cheeks. I thought I could draw carefully at home, so I mostly drew with a pencil and colored only its cheeks and lips with a colored pencil.
The top is the drawing and the bottom is the original mask.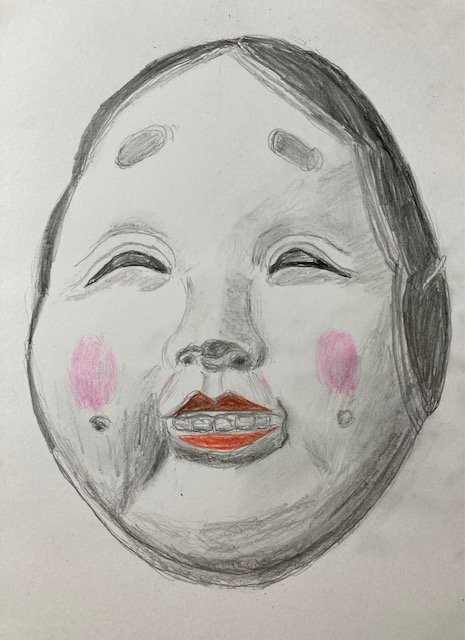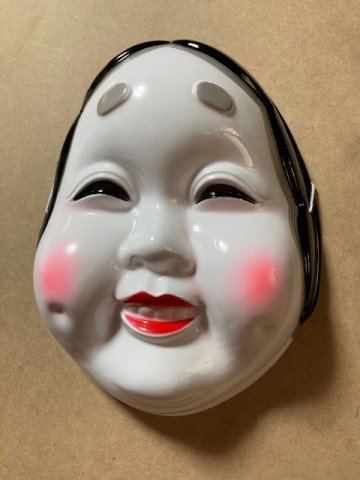 I don't think they look alike, but I feel that the drawing has become a scary face. The Ato mask is made of plastic, but I couldn't express the texture well. Well, I haven't drawn for a long time, so my arm was dull.
(JPN)
今日は久しぶりにドローイングをしました。植物園は緊急事態宣言のため5月末まで休園していて行けず、ようやく開園しましたが雨が降ったりやんだりでなかなか行く気になれず、家にあるものを描くことにしました。実は暑い夏に備えて色々とモチーフになりそうなものを買ってあったのですが、少し早く描き始めることにしました。
何を描いたかと言うと、お面です。お面なら色々種類があって描くのも楽しいかなと思って、描いてみました。今日はおかめのお面を描きました。
「おかめ」とは古くから伝わる頬がふっくらした女性のお面です。家で描くとじっくり描けると思って、ほとんど鉛筆で描き、頬と唇だけ色鉛筆で色をつけました。
上がドローイング、下が元のお面です。
なんか、あまり似てないというか、ドローイングはなんとなく怖い顔になったような気がします。あとお面はプラスチックでできているのですが、その質感が上手く出せませんでした。まあ久しぶりのドローイングなんで、腕が鈍っていましたね。
ほかにも数種類お面があるので、また描こうと思います。
My website / 私のウェブサイト
https://ydart.exout.net/
Call for Mail Art! / メールアート募集中!
https://ydart.exout.net/mailart.html