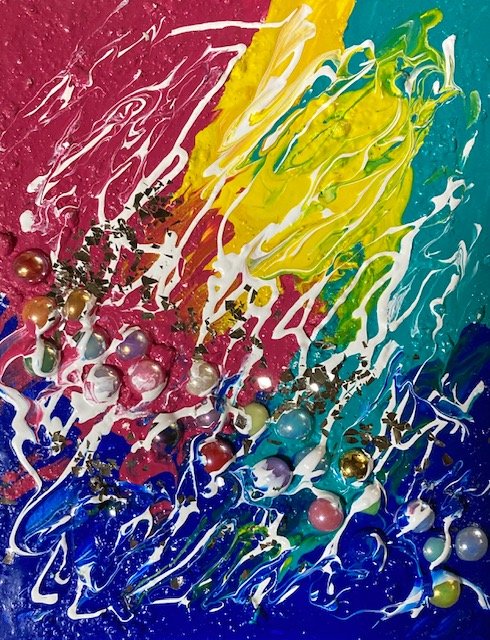 (ENG)
This is my original artwork.
"Rainbow Generation"
Mixed Media,14x18cm,2022
Rainy days tend to be depressing, but they are not all bad.
Rain produces rainbows when it comes down in torrents.
Look, I can already see a rainbow.
By the time the rain stops, there will surely be a big rainbow bridge.
---
Akiko Yada Solo Exhibition "Next Phase 2"
Friday, May 13 - Wednesday, May 18, 2022, 10 - 18 p.m.
Gallery Q (1-8-8-8 Chuo, Otsu City, Shiga Prefecture, JAPAN)
---
(JPN)
これは私が創った作品です。
「虹の生成」
ミクストメディア、14x18cm、2022
雨の日は憂鬱になりがちだけど、悪いことばかりじゃないよ。
雨はざあざあと降ることによって虹を生成しているんだ。
ほら、もう虹が見えてきた。
雨が止むころには、きっと大きな虹の橋がかかるよ。
---
矢田明子個展"Next Phase 2"
2022年5月13日(金)~18日(水)10~18時
ギャラリーQ(滋賀県大津市中央1丁目8-8)
---