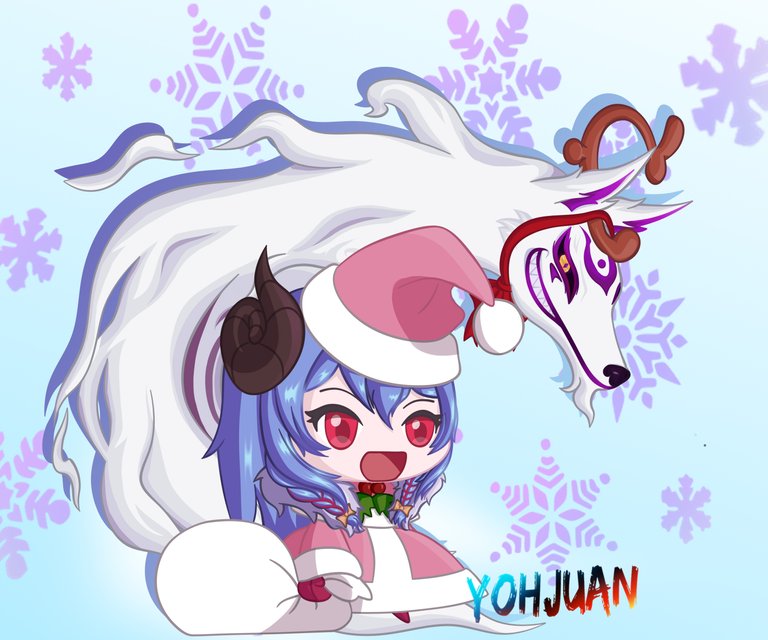 ¡Bienvenidos a un post navideño!
En estas fechas el mundo se llena de alegría, las familias se reúnen y festejan en sus casas la llegada de víspera de año nuevo... y mas importante los obsequios jaja. En esta ocasión les traigo un regalo para ustedes una padoru de "kindred flor espiritual" haciendo referencia al personaje LOL (League Of Legends) Espero les guste mucho y comencemos.
Welcome to a Christmas post!
On these dates the world is full of joy, families gather and celebrate in their homes the arrival of New Year's Eve ... and more importantly the gifts haha. This time I bring you a gift for you a padoru of "kindred spirit blossom" referring to the character LOL (League Of Legends) I hope you like it a lot and let's start.
---
Comienzo/Start
Después de dibujar a la chica procedí a hacer al lobo bajando la opacidad de kindred y en otra capa hacerlo individualmente

After drawing the girl I proceeded to make the wolf by lowering the kindred opacity and in another layer do it individually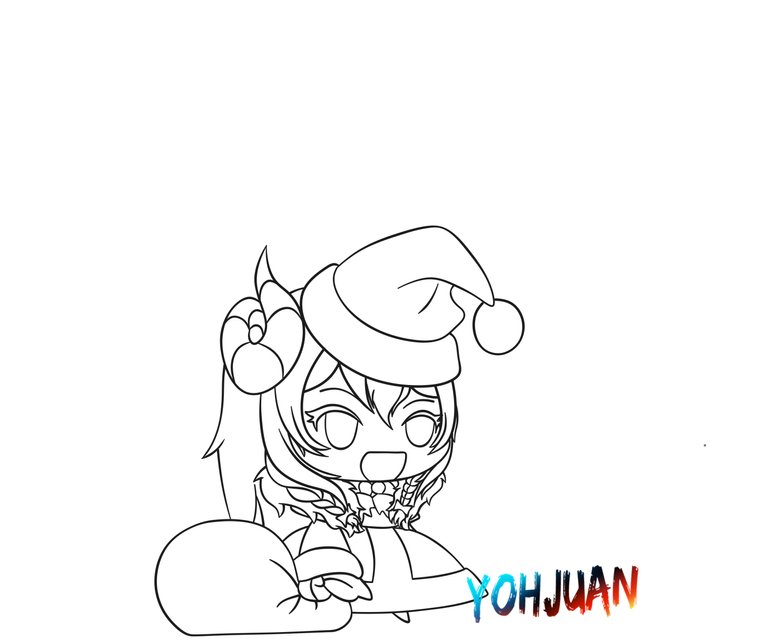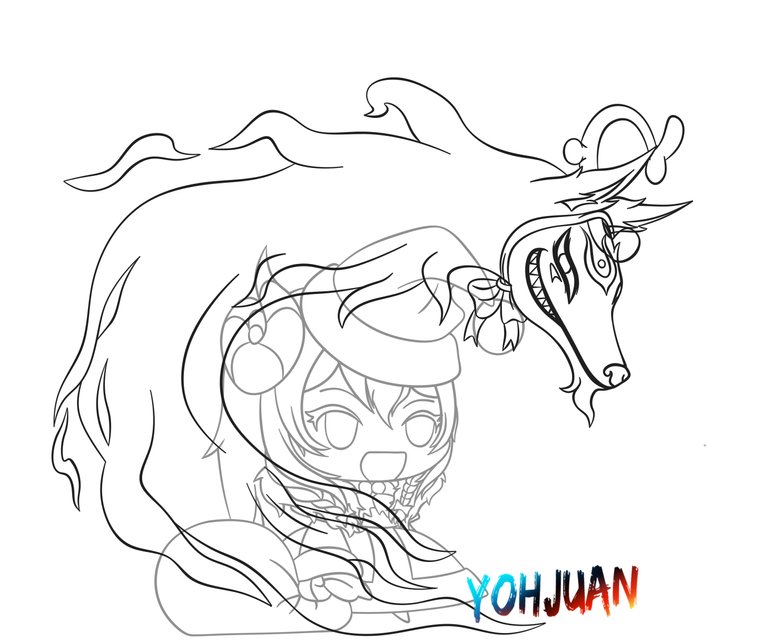 ---
Luego le di los colores basicos a la padoru y al lobo que fueron trabajados independientemente sin que esten uno encima del otro para evitar conflictos.

Then I gave the basic colors to the padoru and the wolf that were worked independently without them being one on top of the other to avoid conflicts.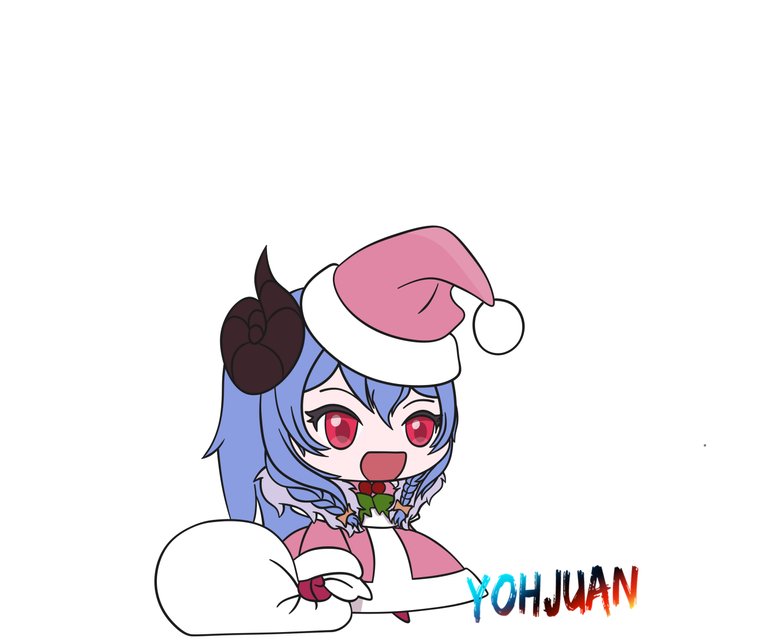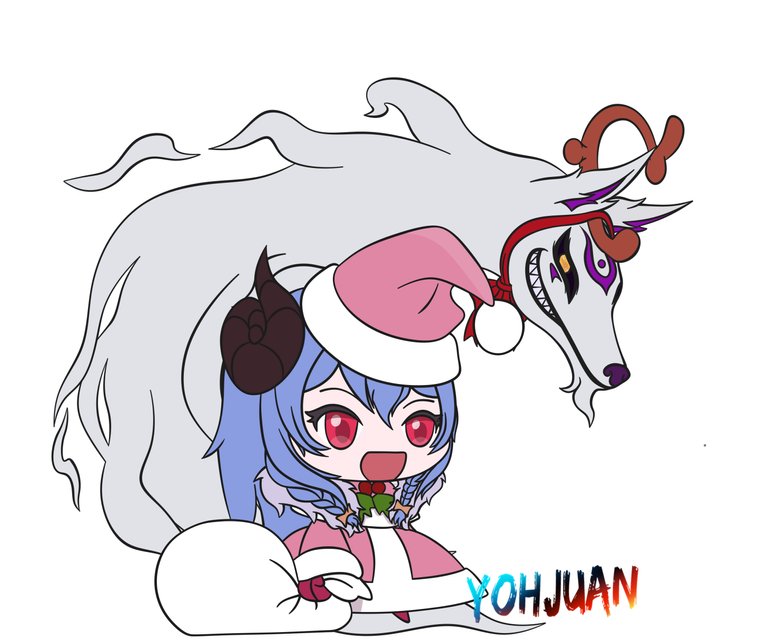 ---
Agregue las sombras basicas en kindred y luego mas de lo mismo para el lobo, asi agarran mas profundidad los dibujos.

Add the basic shadows in kindred and then more of the same for the wolf, this way the drawings take more depth.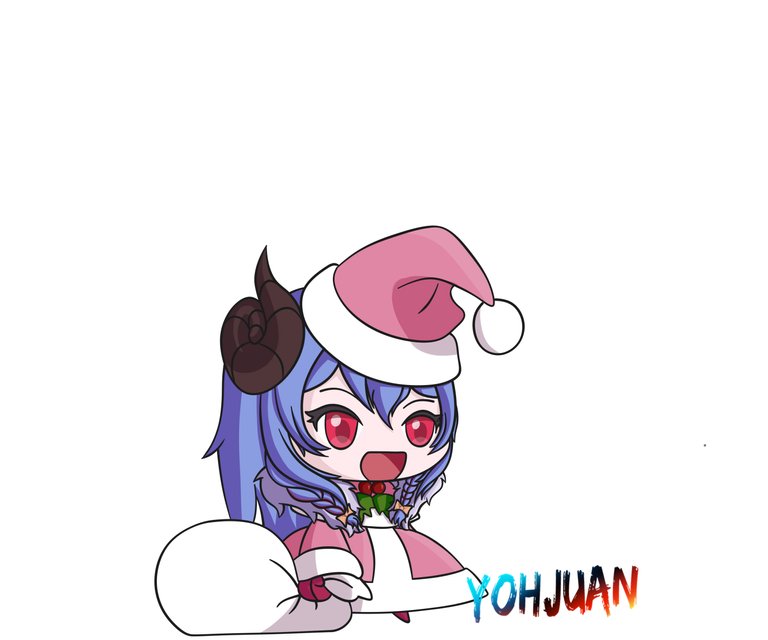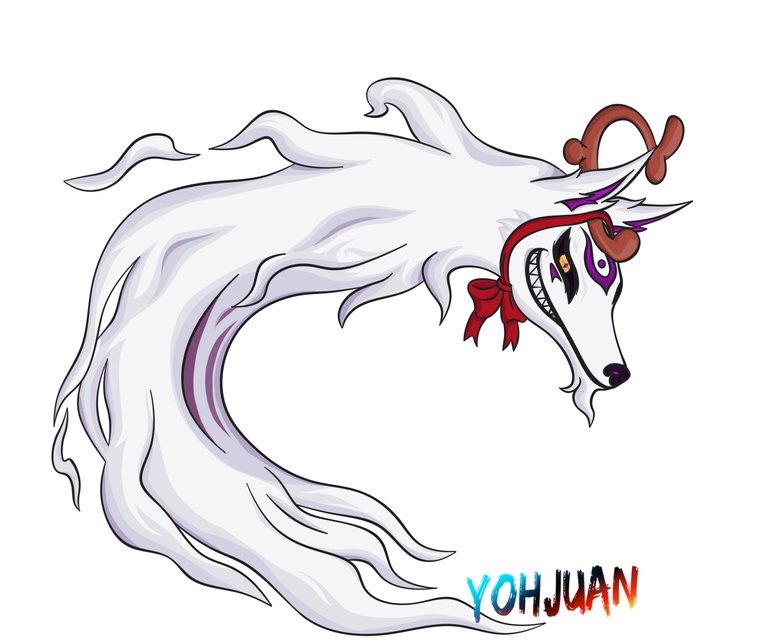 ---
Ahora si toca ponerles iluminación para darle vida al dibujo y por supuesto cubrir los detalles menores, ya con todo terminado le cambie de color las lineas del delineado, para ponerle mas suavidad al dibujo, y de alli mismo poner los colores que se encuentran en la cara del lobo.

Now if you have to put lighting to give life to the drawing and of course cover the minor details, once everything is finished, change the color of the outlined lines, to make the drawing more soft, and from there put the colors that are in the drawing. wolf face.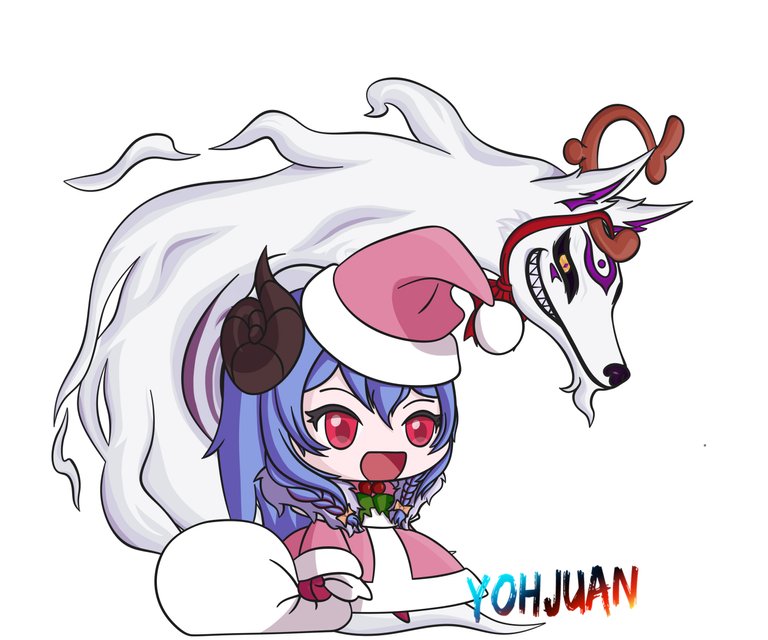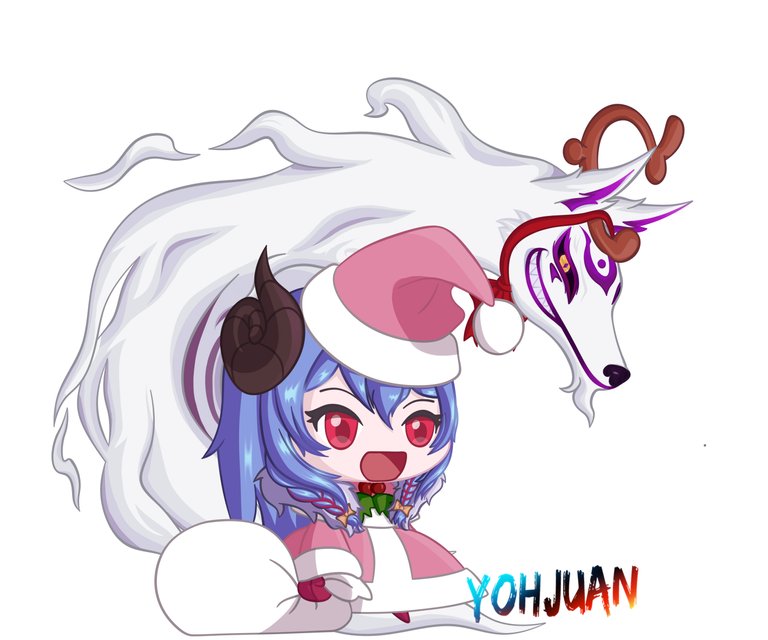 ---
Final/End

Por ultimo se agrega el fondo navideño y sombra para que le de un efecto etiqueta encima del fondo de pantalla. Ahora si tenemos una padoru navideña con bendiciones para todos. Una feliz navidad para todos les desea YOHJUAN 😁
Finally, the Christmas background and shadow are added to give it a sticker effect on top of the wallpaper. Now we do have a Christmas padoru with blessings for everyone. A merry Christmas to all wishes YOHJUAN 😁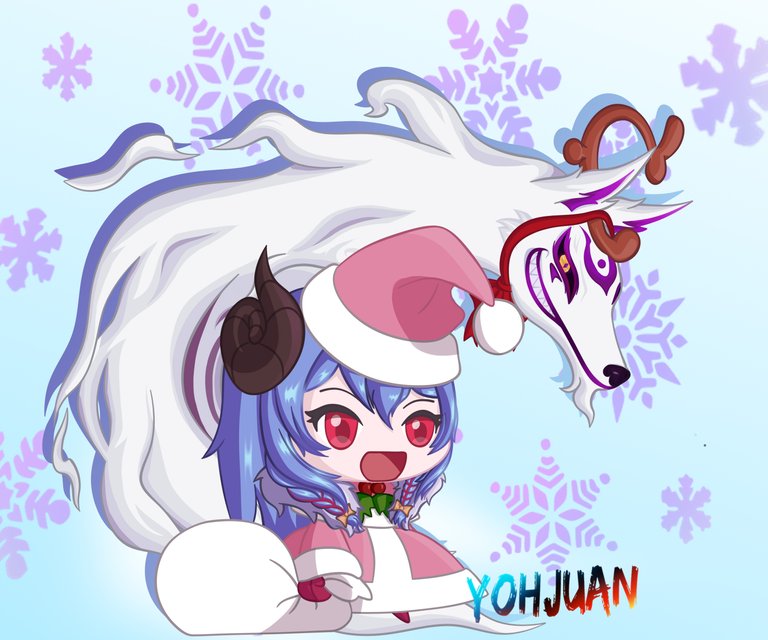 Siganme en mis redes sociales: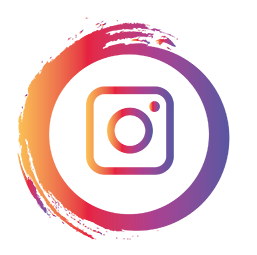 @yohjuan https://www.instagram.com/yohjuan/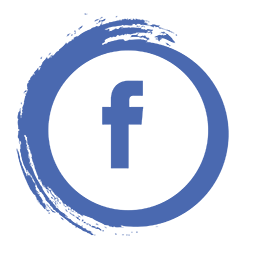 @yohjuan22 https://www.facebook.com/YohJuan22/
GRACIAS POR VER LO AGRADEZCO MUCHO