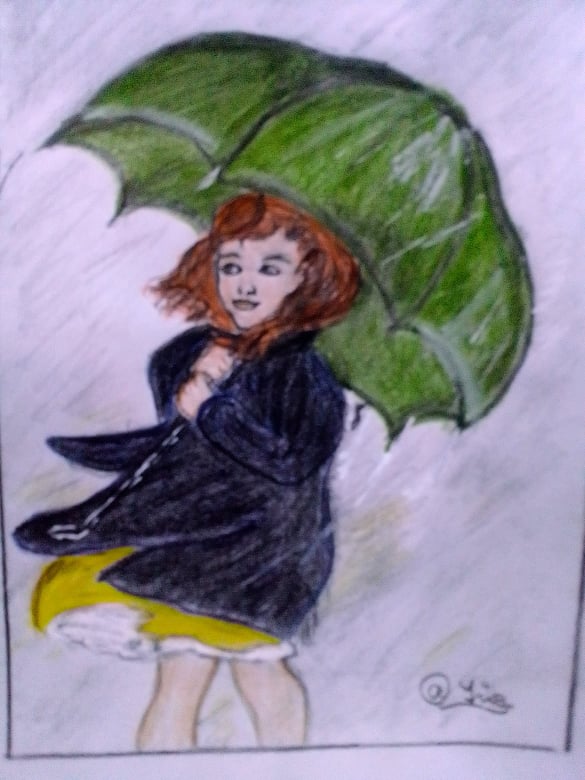 Happy day to all those beautiful people who like art in this community.
Today with a sketch where I made the silhouette of a woman covering herself with an umbrella while it was raining with strong winds, I tried to capture that to make it look a bit realistic.
Looking in detail for the harmony between the parts of the sketch and giving those features and gestures according to what I want to express in the drawing, a woman in the rain.
Use H and 8B pencil, recycling sheet, colors, liquid eraser and cream eraser.
Procedure...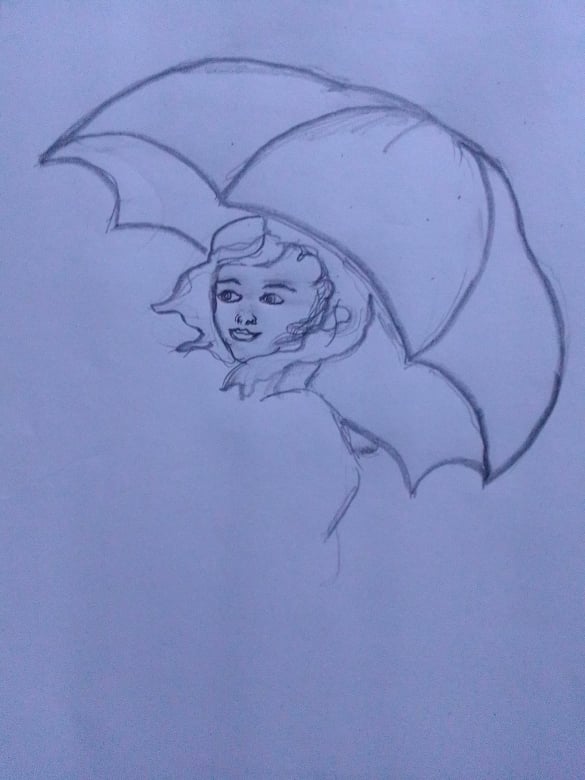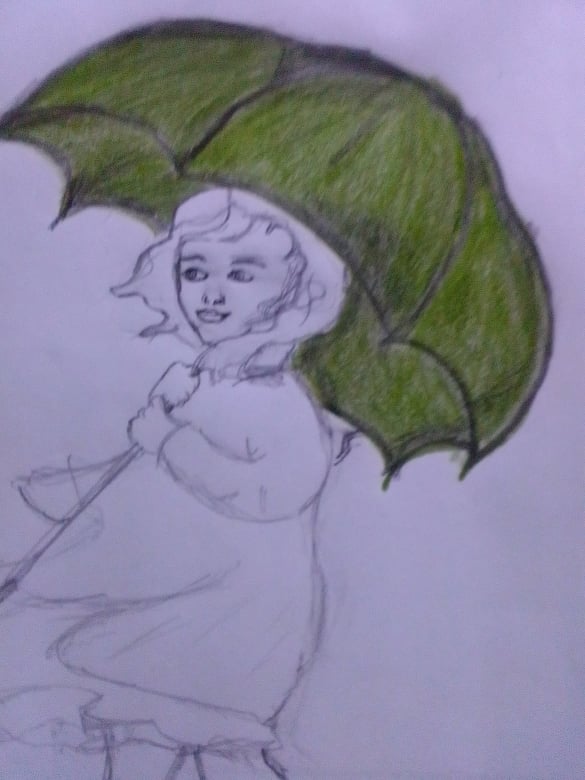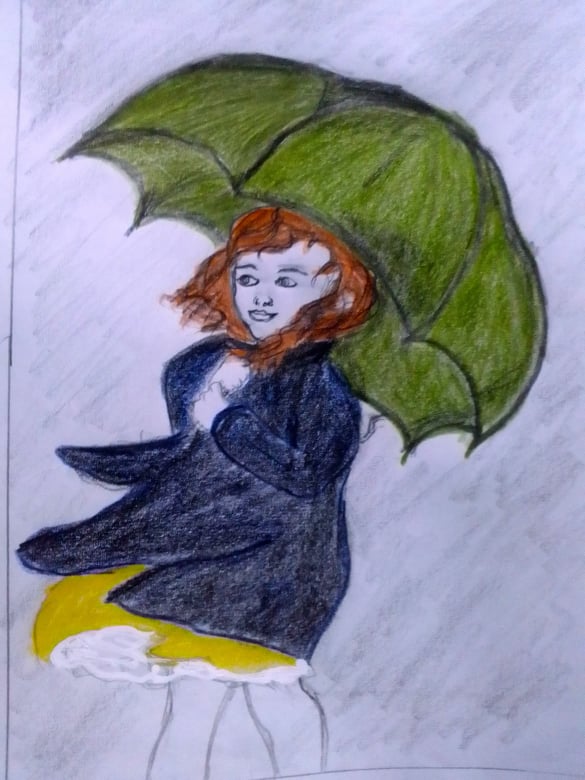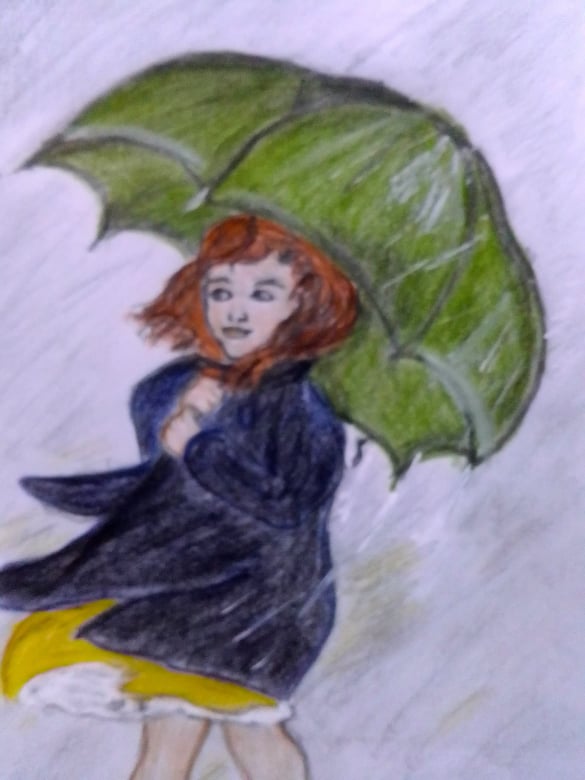 Hoping you like this content, thank you for your valuable support visiting and voting.
Blessed day to all.