(En español e inglés / in Spanish and English)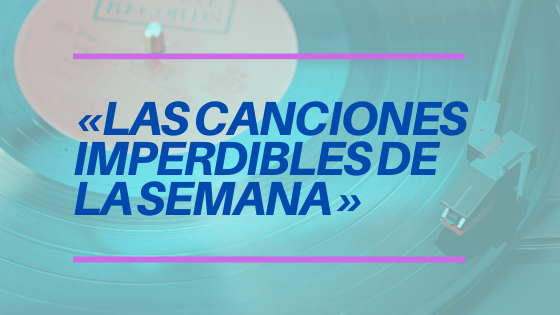 Sin duda que 2020 es un año extraño. Cuando todos pensábamos que lo que dominaría el panorama musical serían canciones pavosas sobre la cuarentena, realmente han salido estrenos de mucha calidad, y esta semana no fue la excepción, vino cargada de sencillos interesantes ¿Y qué mejor forma de escucharlos que junto a los comentarios que hago mientras le doy cariño a mi gata? Desde cumbia lo-fi a temas que te llevan a donde quieren (es decir, a llorar) o visuales de un desastre, ¡he aquí las canciones imperdibles, volumen 2! Como de costumbre, cliquea en los títulos y sal de viaje.
There is no doubt that 2020 is a weird year. When we all thought that the musical landscape would be dominated by cursed songs about the quarantine, it really have been released a lot of good music, and this week was no exception as it came loaded with interesting singles, and what better way to listen to them that by reading the commentary I make about the songs while I pet my cat? From Cumbia lo-fi to tracks that take you where they want you (to cry about them) or visuals of an impending disaster, here there are the songs you can't miss this week, volume 2! As usual, click on their titles and get on the road.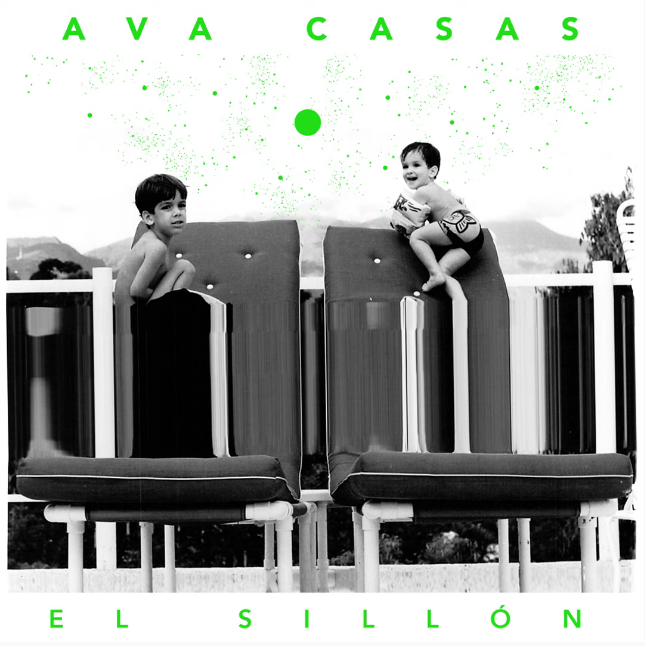 Una portada nostálgica y borrosa, como el sonido del sencillo. (fuente: YouTube)
Fresco del congelador sale esta maravilla de Ava Casas, baterista de Americania (lo decimos en presente porque esperamos una reunión por ahí), un track precioso para sentir melancolía y añoranza así sea inventándola de la nada. La escuché al recién despertar y, tomando en cuenta como comienza la canción, fue una mala idea. Temazo.
Straight out of the freezer comes this wonder made by Ava Casas, drummer of Americania (we say it in present tense because we're waiting for their reunion), a beautiful track to feel melancholy and longingness even if it is made up. I listened to it when I woke up and, taking note of how the lyrics starts, it was a bad idea. A certified Bop.
Boy Pablo, el proyecto que nos recordó que en noruega la gente también puede sentirse triste detrás de ritmos movidos, estrenó video para su single Hey Girl, el cual está claramente inspirado en la pregunta «¿cómo luce un juego de fútbol lleno de gente alternativa dirigido por Wes Anderson?». La canción tiene el clásico estilo de Boy Pablo, llena de arreglos y pedales Lo-Fi bien escapistas.
Boy Pablo, the project that reminded us that in Norway people can be sad behind groovy sounds, released their video for the single Hey Girl, which is clearly inspired by the question «how does it look a soccer match full of alternative kids directed by Wes Anderson?». The song has the classic Boy Pablo style all over it, full of escapism and lo-fi arrangements and pedals.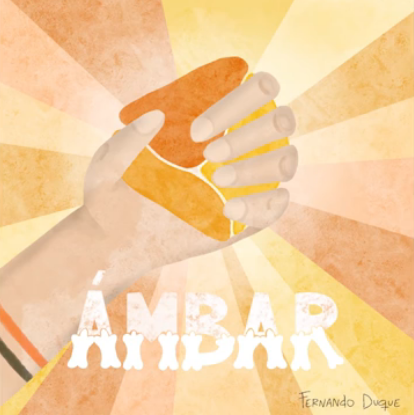 Primer aviso: ¡No se dejen engañar por la portada adorable! (fuente: YouTube)
Una bella canción estrenada hace poco, cuya producción que te lleva a donde quiere, es decir a llorar. Fuera de su portada tan amarilla y feliz, el tema se llena de una introspección que no te esperas, siendo el primer sencillo de un trabajo que esperaremos por acá para echarle un ojo (y reseñarlo, ¿por qué no?).
A beautiful song released recently, its production takes you where she wants to, to cry while you listen to it. Outside of its happy and colorful cover art, the track fills itself of an introspection that you as a listener don't really expect, being the first single of an upcoming album that we're waiting over here to hear it.
Desde que HONNE saltara a la fama con Warm on a cold night, se han aferrado a lo que mejor saben hacer. No song without you, junto a su video bonito, simplifica esa ecuación suya de temas pop con influencias electrónicas y funk pero se mantiene como un sencillo pegajoso, con una letra medida para el éxito.
Ever since HONNE jumped out to fame with Warm on a cold night, they've held on to what they know to do best. No song without you, along with its cute video, simplifies that equation of theirs of pop songs with electronica and funk influences, but it stays as a catchy single, with lyrics measured for success.
Aunque me salían en las recomendaciones de forma seguida, debo confesar que no le había prestado mucha atención a Khruangbin, sin embargo, Pelota es un muy buen tema, si alguna vez te habías preguntado como sonarían los ritmos latinos (más que todo cumbia, creo) bajo un filtro de arreglos lo-fi, esta es una canción que te puede ayudar a responder eso junto a su video animado increíble.
Although they showed up often in my YouTube suggestions, I must confess that I haven't paid much attention to Khruangbin until now, however, Pelota is a really cool track, if you ever have wonder how latin rythms (mostly cumbia, I think) passed under a filter of lo-fi arrangements would sound, this is a song that can help you to answer that, joined by their amazing animated music video.
Estrenamos nuestra sección Bonus Track con un ejercicio. Imagina un evento de fuegos artificiales que puedes ver desde el puente que recorres, pero no son celebraciones sino la explosión de una red eléctrica de una ciudad muerta. Con esas visuales impactantes, El Club De Amigos Los Mejores Del Amor nos da un abreboca lleno de pura melodía y angustia contenida de lo que será su segundo disco homónimo, El Club De Amigos Los Mejores Del Amor — Vol. 2.
We open our Bonus Track section with an exercise. Imagine a fireworks event that you can see from the bridge you're driving on, but it isn't a celebration, instead, it is an explosion in the electrical network of a dead city. With those harsh visuals, El Club De Amigos Los Mejores Del Amor show us a small piece of their new material on their namesake album, El Club De Amigos Los Mejores Del Amor — Vol. 2.