(Post in English and Spanish / Post en Inglés y Español)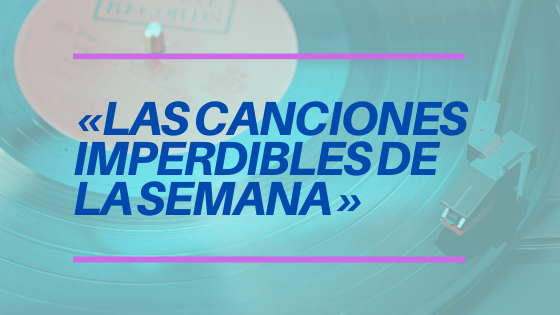 ¡Ya es el volumen cuatro de las canciones imperdibles, las reseñas favoritas de la nonna que se quedó atrapada en 2014! Esta lista bella se publicó tarde en esta oportunidad debido a… bueno, problemas del tercer mundo.
It is the fourth volume of the songs you can't miss, the favourite reviews of a grandma who got stuck on the year 2014! This pretty list was published pretty late because… well, third world problems.
Hoy nos fuimos totalmente al lado angloparlante, aunque NUESTRO Devendra Banhart (suena la canción 'Venezuela' y el edit de una arepa junto a él en un fondo bien Windows XP) aparece junto a estrenos de Men I Trust, Washed Out y más, porque este es el lado indie de la vida, bebé. ¡Cliquea en los titulos y disfruta!
Today we went totally with english-speaking music, although OUR Devendra Banhart (the song 'Venezuela' is being played while the edit of an arepa alongside Devendra appears in a Windows XP wallpaper) appears in this list with the new releases of Men I trust, Washed Out and more, because this is the indie side of life, baby. Click on their names and enjoy!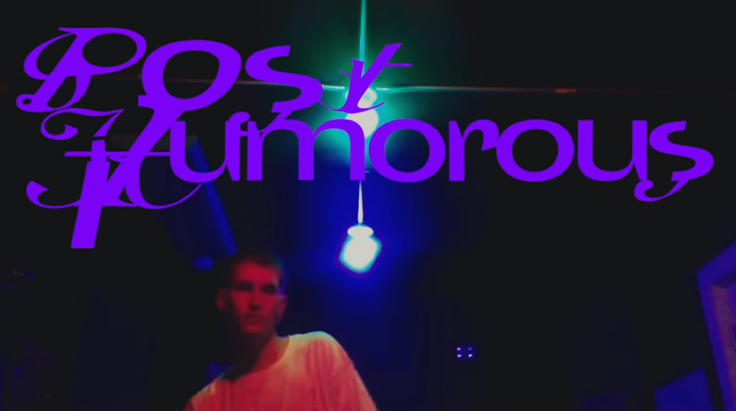 Bien ahí con esas letras rancias de picnik, Gus, lo apruebo. (fuente: Youtube)
Caminando como siempre en la línea delgada entre lo sobrecargado y lo bello estéticamente, el nuevo video del norteamericano (confieso que pensé que Gus era escandinavo al oírlo por primera vez, mala mía) se centra en gente cantando el tema, el cual tiene unos arreglos de guitarra bien noventeros que funcionan a la perfección junto a su letra sobre sentirse invencible solo para darte cuenta que no lo eres ni de vaina.
Walking as usual in the fine line between an exaggerated image and a beautiful aesthetic, the video released by the American crooner (I thought he was Scandinavian when I first heard him, my bad) is centered on people singing the track, which has some real 90's styled guitar arrangements that works perfect along with its lyrics about feeling invincible just to realize that you're not, not even close.
La banda liderada por Emma Proulx estrenó un video bonito (incluyéndole una historia muy graciosa y con moraleja) para esta canción de su disco Oncle Jazz del año pasado, y la cual no deja de ser un temazo acústico igual. Suave y guitarrera, una canción para la calma.
The band led by Emma Proulx premiered a nice video (including in it a very funny story with a lesson) for this song of their album Oncle Jazz from last year, one which hasn't stopped being an acoustic bop anyway. Soft and guitar based, it is a track to be calm.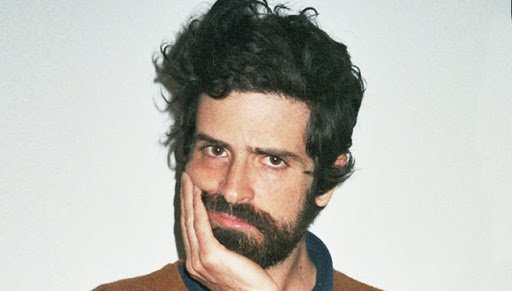 Yo también pondría esa cara si me compararan a Julian Casablancas. O quizá no. (fuente: Cochinopop)
¿Comparar ciertos arreglos de esta canción al sonido de The New Abnormal de The Strokes sería irme por lo fácil y hasta equivocado? Pues, resulta que soy flojo y no puedo evitar pensarlo al escuchar Let's see de Devendra Banhart, igual es un excelente tema, y su letra pegajosa es el clásico Devendra, amante de los One-liners graciosos e irónicos.
Would be comparing certain arrangements of this song to the sound of The Strokes' album The New Abnormal, too easy and even wrong? Well, turns out that I'm lazy and I can't avoid to make the comparison when I listen to Let's see by Devendra Banhart, but it's still an excellent song, and its catchy lyrics are classic Devendra, lover of funny and ironic one-liners.
Los británicos no perdieron tiempo en sacar su nuevo sencillo, el cual rebosa de nostalgia en sus letras a pesar de una percusión muy enérgica, con toques de R&B y arreglos de synth que compensan esa tristeza. El videoclip es simple, con el vocalista de la banda caminando por las calles vacías de Londres en referencia a la vida que solía haber en ellas.
The british band didn't waste time on getting their new single out there, a track that is filled to the brim with nostalgia on its lyrics despite having a very energic drumming, with R&B influences and synths to push the sadness back. The videoclip is simple, with the lead vocalist walking through the empty streets of London in reference to the past joy it used to be on them.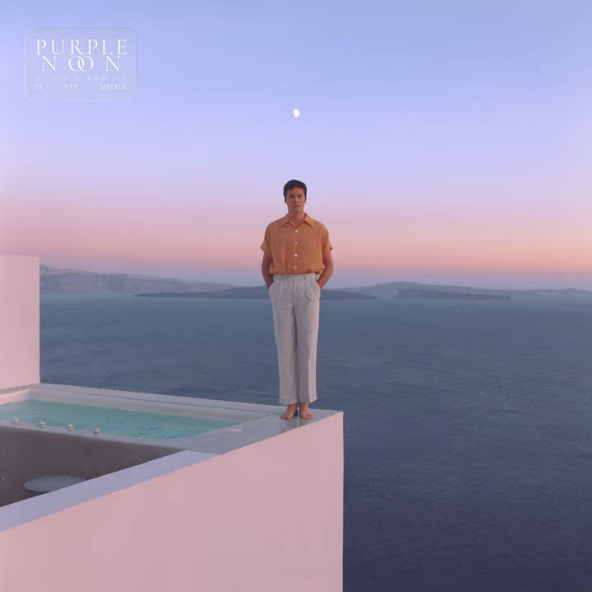 Una portada que grita "estoy relajado", irónico ¿No? (fuente: YouTube)
Uno de los padres del Chillwave vuelve a estrenar video, esta vez para una canción sobre una relación en la cuerda floja. La historia sigue la línea temática del nuevo sencillo, mostrando la rutina de una joven pareja que divide su tiempo entre amarse y sufrir dentro de la relación.
One of the so-called founders of Chillwave is back to release a music video, this time for a track about a strained relationship. The story in the video follows the theme of the single, showing the routine of a young couple that splits their time together between loving each other and to suffer with fights.