Now that I've finally settled in it feels great, but the whole process of moving is something I've really disliked in forever. Mostly cause during my youth I had to do it a lot and in Finland apartments being furnished ready is very uncommon so it meant having to move everything every time. My parents had a hard time deciding where to stay, not only did move affect my friendships and studies but the time during moves was almost always stressful, physically straining and just a pain in general with so much having to be taken care of.
This time around thankfully it was a bit easier and most issues were mainly due to lack of better preparation. For instance when we went to rent a van to go through IKEA they didn't have any big ones then and there, we should've reserved one in time they kept saying. We kept trying to find a rental place that'd have one on a Saturday but most had the same answer, by the time we finally found one so much time had passed that we kinda already got in a rush even before that day had really started. It being saturday we also had to make sure to return the car before the place closed else we would've had to pay for another two days extra even though we didn't really need it.
We get to IKEA, got to eat some swedish meat balls that we hadn't had in a couple years due to living abroad and then went to look for the things we needed. Mainly a couch for the living room, two beds and two tables for the computers as we already had the chairs. After we bought the tables and the couch we noticed that one part of the couch wouldn't fit in the van, great stuff, so ended up sending the couch through delivery. Then after we realized that we should've also gone after the beds and sent them in the same delivery to save on the costs, but we were so late already we had to start making our way back so decided on just ordering the beds instead. At least the meat balls were okay, other than that we could've just ordered everything and saved quite a bit of money instead of the car rental and drive over.
The next day we attempt to order the beds and their payment processor says that our payment didn't go through, even though from our end it had. We contact the customer support and they say there's nothing they can do, we should contact our payment provider. Nice, more unnecessary garbage that crypto and blockchain would've solved by now if these companies just started accepting them already, even a fucking Bitcoin transaction would go through faster than having to deal with these random issues that have nothing with us to do but we are the ones that end up getting rekt cause of them, and rekt we did get. The next day, right after our payment provider tells us that on their end they've sent it, IKEA contacts us again to let us know that they now did receive the payment but that the beds we ordered are no longer available. Like, you can't make this up. To top it all off after we switched beds the delivery date for them had been pushed forward a whole 5 business days. GG.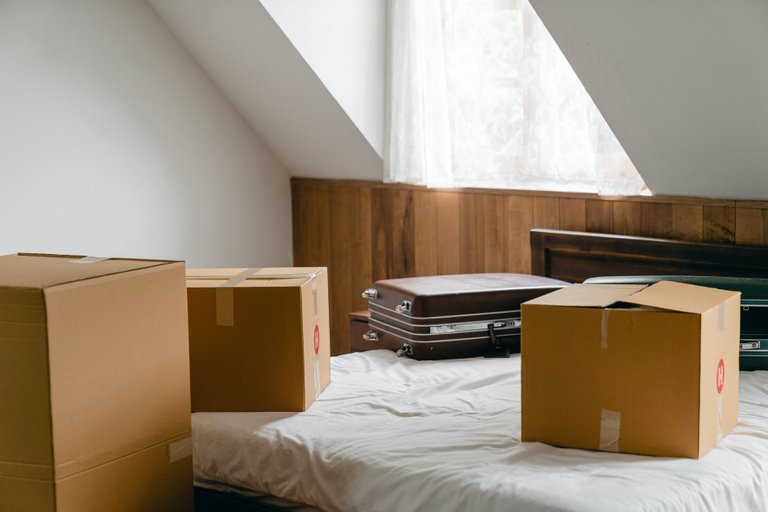 The day comes we move in, start building the tables and couch after it arrives. Should've taken some pictures and submitted them to the Lego community that @galenkp has created cause that's what it pretty much felt putting them together. Was kind of fun, though. The problem was now that we'd have to be without beds for a few nights, so we went and bought a couple sleeping bags. :D
Last time I had slept in a sleeping bag was during military training in 2010 so that was a fun experience doing it again inside without those damn mosquitoes!
Anyway, finally settled in time to get back to Hive 100%. Will try and posting a bit more often as well about what I'm up to, interesting blockchain projects/games I may stumble on I think could be worth taking a look at, etc, and most importantly growing the communities, retention, engagement and all that.
Hope ya'll survived the HF and have been patient with things falling into place to get back to how well things worked before it and most likely even better soon!
---