It is my great pleasure to announce the successful offline project of Borehole Repaired Sponsor by Hive Blockchain somewhere in Nigeria, Cross River State, Etung Local Government, Etomi Village.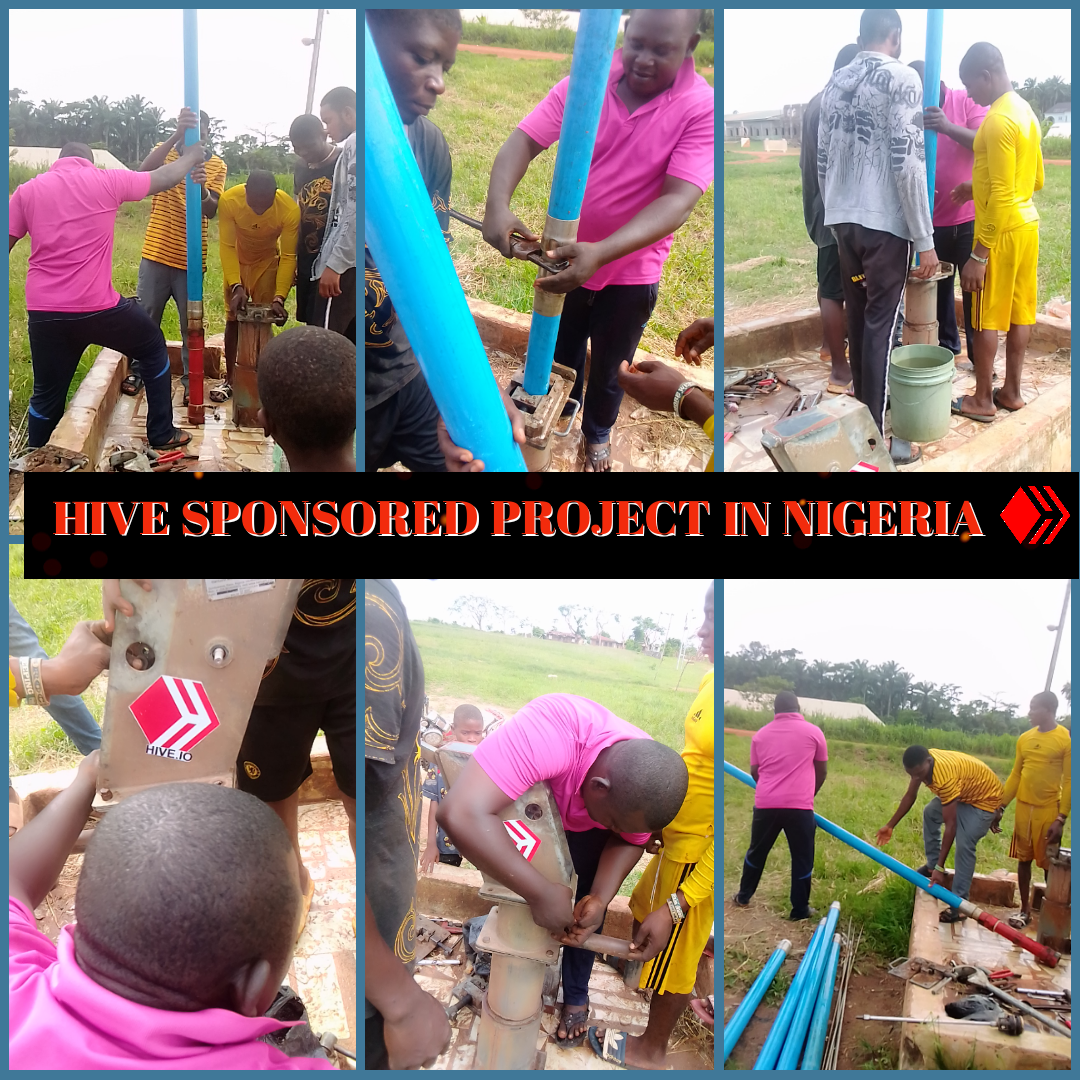 Some month ago I posted on this great platform, about certain mechanical borehole water in a village that acts as a water source for the people, in my post I tagged the title "One of a Kind". This borehole water does not rest from fetching as it is the only one available as drinking water for the whole village, people come from the town square to get their drinking water, even the farmer depart in the morning to get their water before leaving for farming.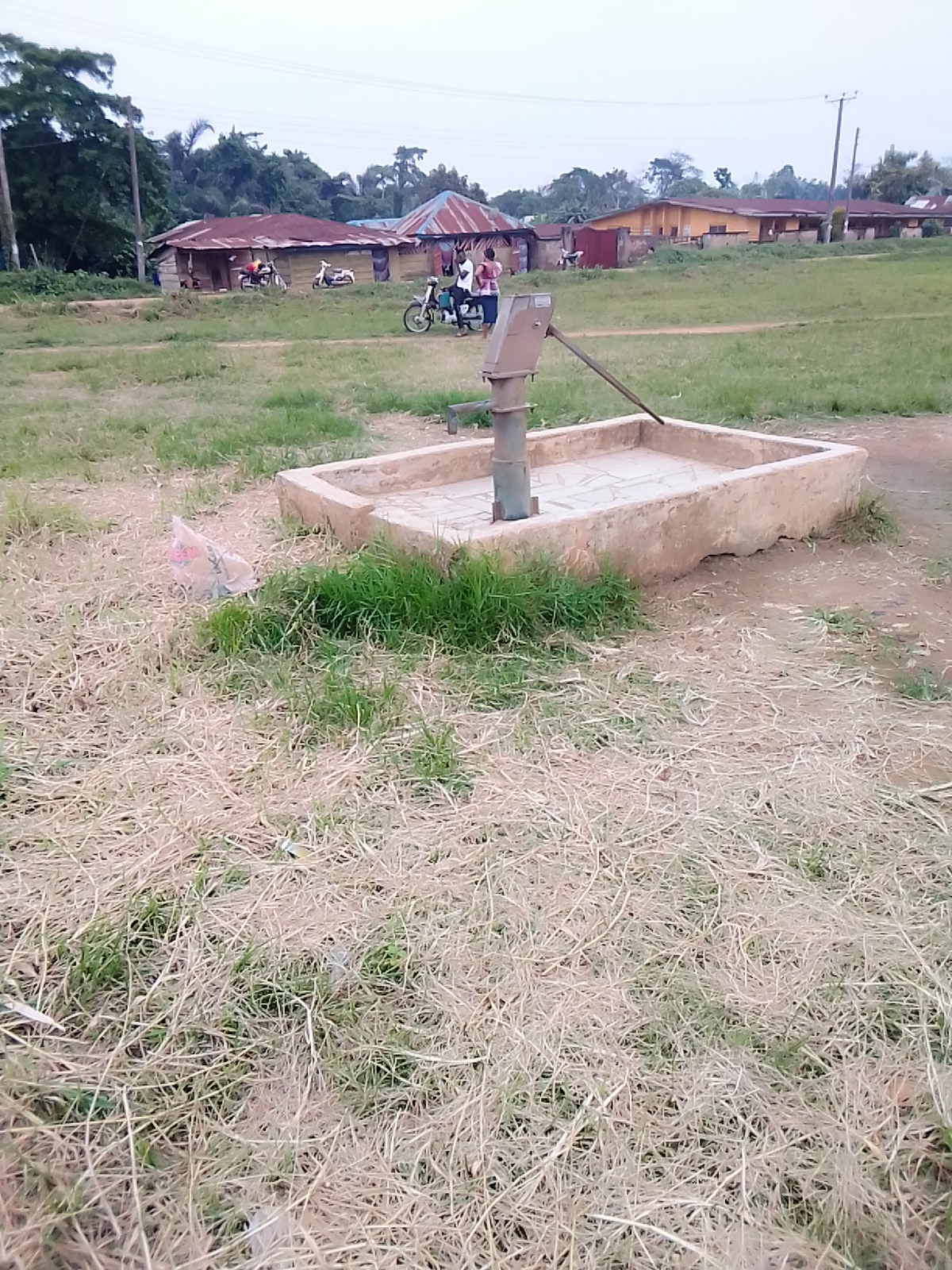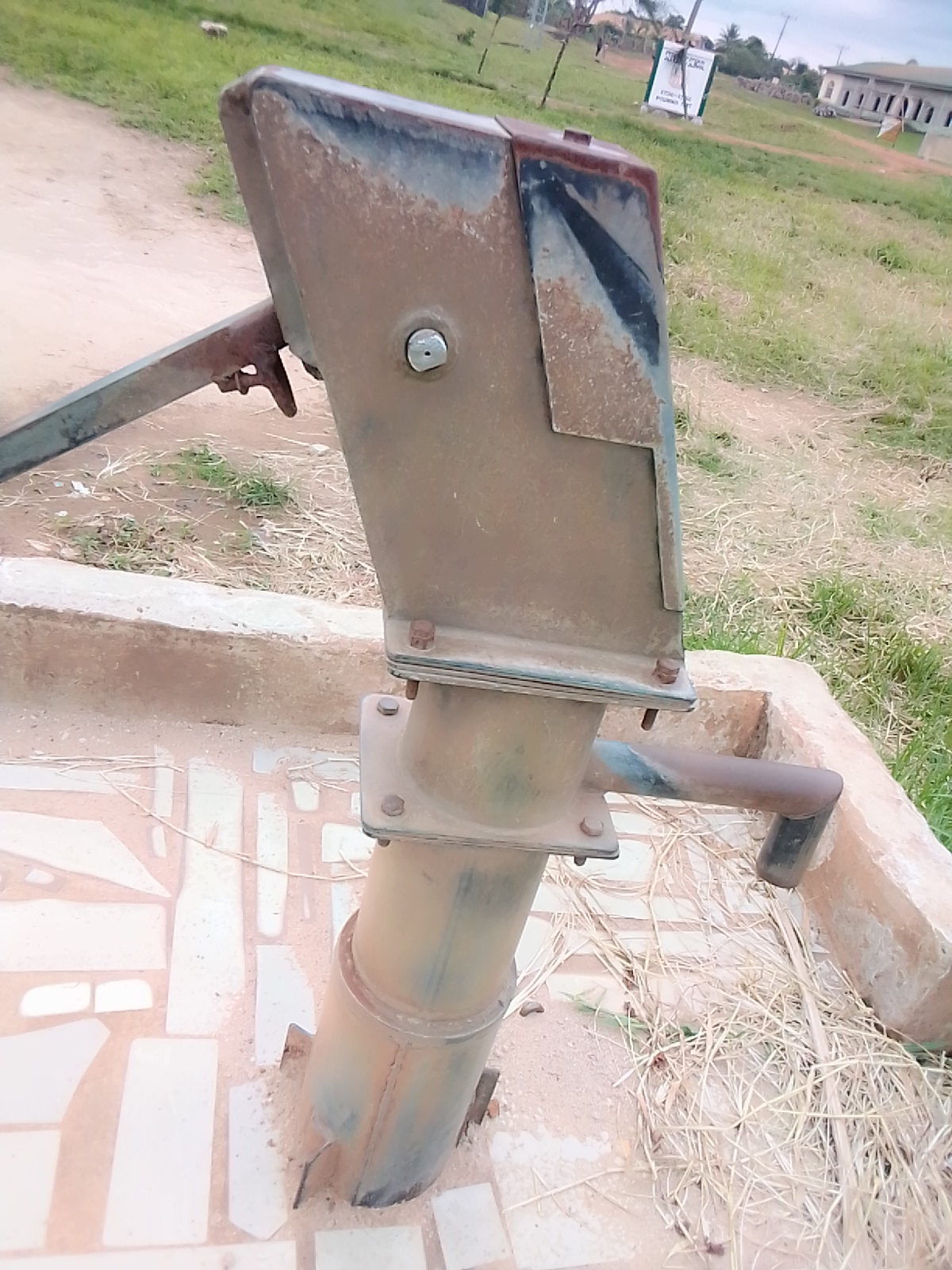 Then I mentioned something from the post "What can happen if the borehole gets damaged, will the village abandon it or repair it?". That was my comment but I don't know if it will eventually happen so a month after, the borehole gets damaged. I was hoping it would be repaired once it is public water, people will fix it very soon, but the borehole has not been repaired for over two months, so I took action and asked people how they got water, maybe there is another alternative that's why people don't even look to fix it. Fortunately, I was able to get the information, there is no other alternative, most people go to the bush to get water from a stream, and some parts get drinking water far away under a cemented cover.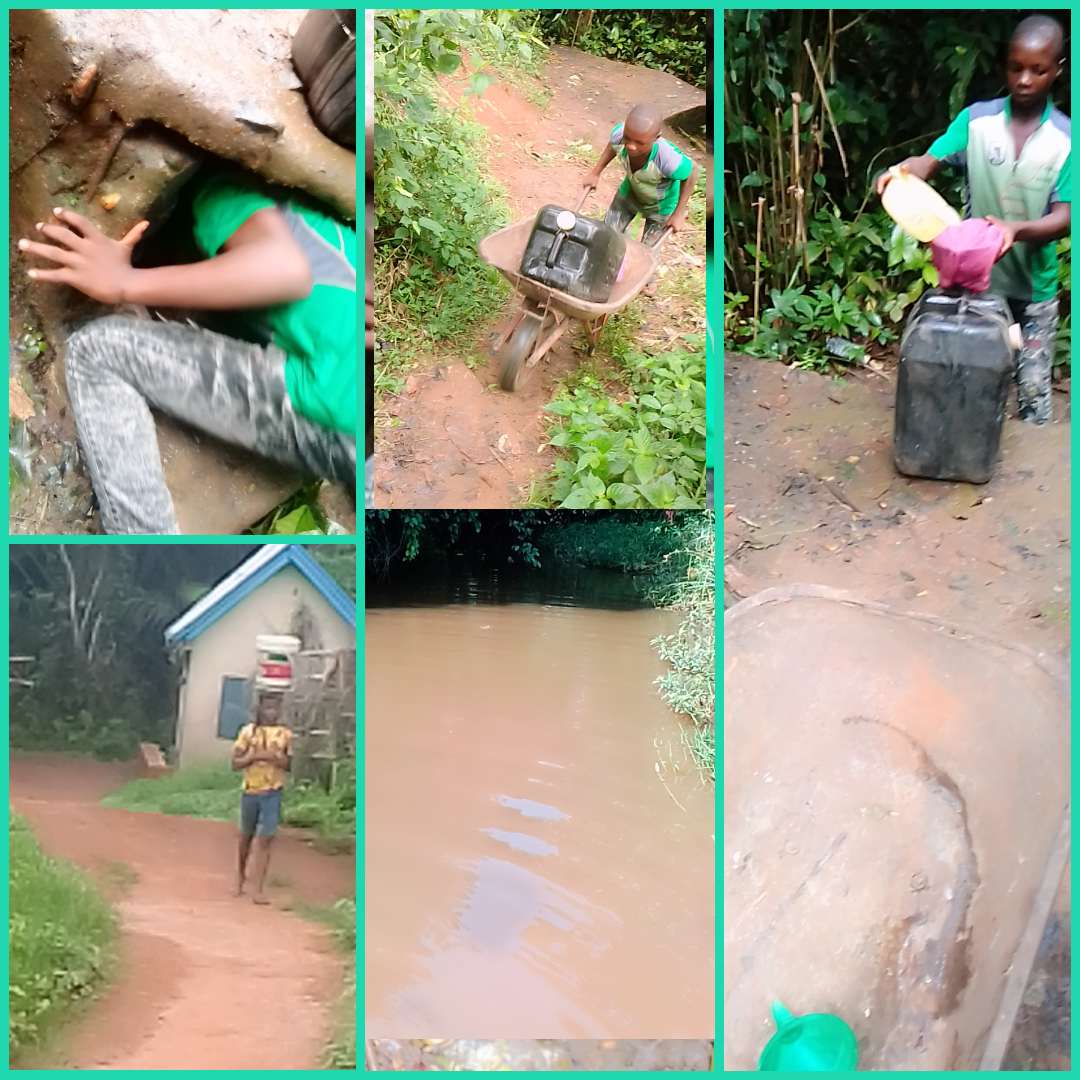 I was so worried about how the water would be fixed and such damn lack of money, I'm a youth corps from another state but have to serve here for a year.
Water is life, people struggle to get drinking water and not everyone in the village can afford to buy a bag of water, even now a bag of water is very expensive in Nigeria due to the economic situation many do not feel can afford it, even most of the villagers do not have the financial means to include it in their daily expenses.
First of all, I identify the problem with the fact that there is no money to fix the borehole, and the borehole's sponsors so far are unwilling to do anything, maybe based on their wallets or whatever but I don't know. Well, wish I could fix the well but it's just a kindness of mine with no money to get the job done.
However, I came across an offline hive post from @guiltyparties stating that the tag's usefulness is to help people with sustainability projects. He said anyone can turn to him if they have any problems
I took the step of chatting with him via discord because what I want to implement falls under one of the criteria mentioned in the post, where anyone can go for self-sustainability projects like:
Clear project that requires money
Reasonably and technically possible (e.g. irrigation system for the field to be cultivated)
Verified by other members of the community
The person is working or trying to work, not just sitting at home and doing nothing
Opportunity to promote Hive's utility as more than just blogs.
Read more about Off-line-hive
We talked about how the project will be implemented and I was very excited that the project was approved and ready to fund the project with money from the hive blockchain. Without further ado, let's proceed with the implementation of the project.
Project milestone
After I get the information about how much it will cost to repair the borehole, I received the amount of 176HBD in my Hive wallet.

176HBD for repairing and brand awareness with 10% contingency fund.
The next morning I went with one of the village elders to call the engineer that we were ready for the work.
Day 1
Tuesday 12th April ,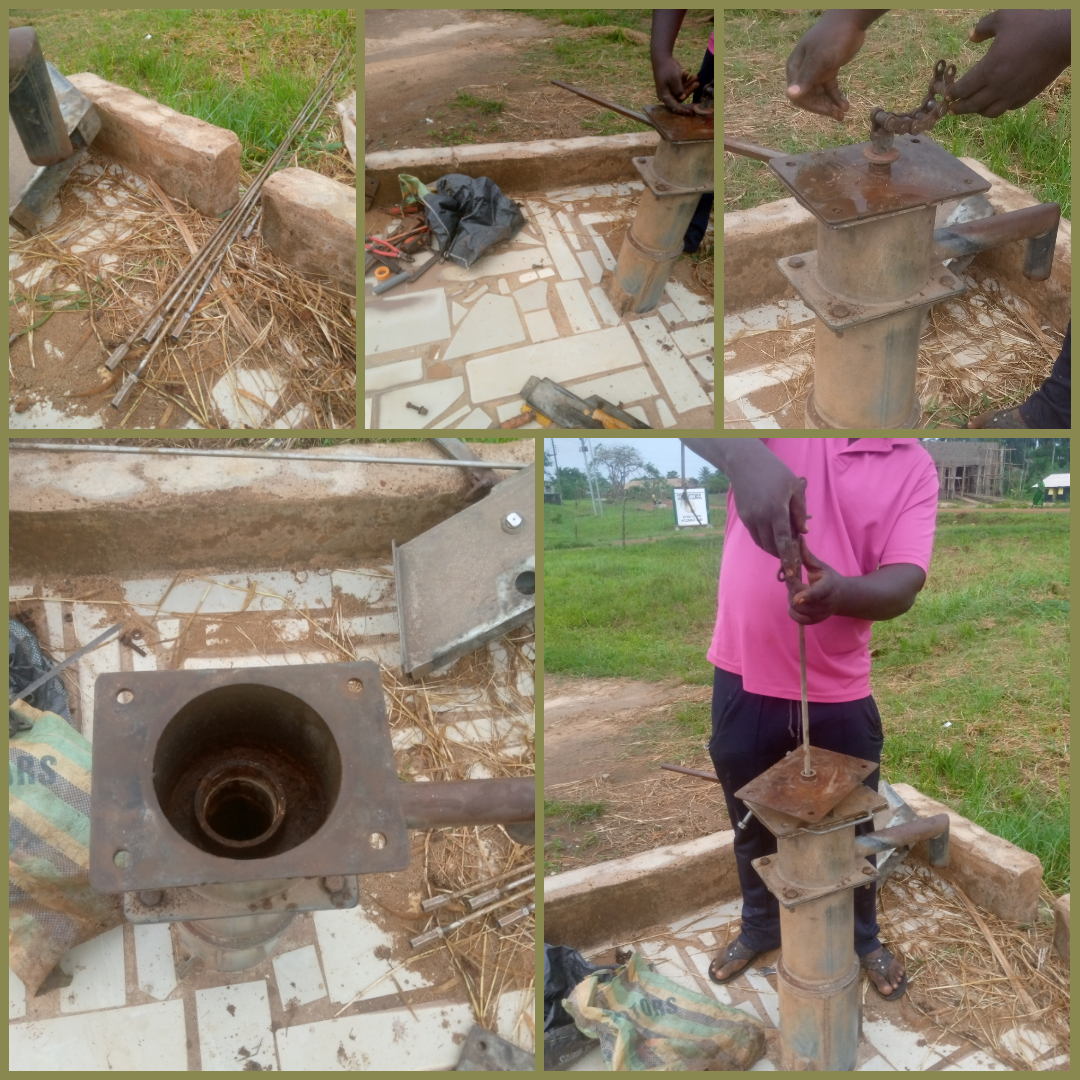 The engineer pulls the pump out of the water and identifies the failure on the first day of the project. I asked him if it could be repaired on time and the project ready by April 22, he then asked for a portion of the payment so the work could go faster. But unfortunately, I have not been able to withdraw the HBD from my account so I sat for a few minutes to convert the currency to Naira by contacting @rufans. I converted the currency into Nigerian money and asked him to send the advance directly to the engineer. I have received the remaining balance on my account
Day 2
On Thursday 14 April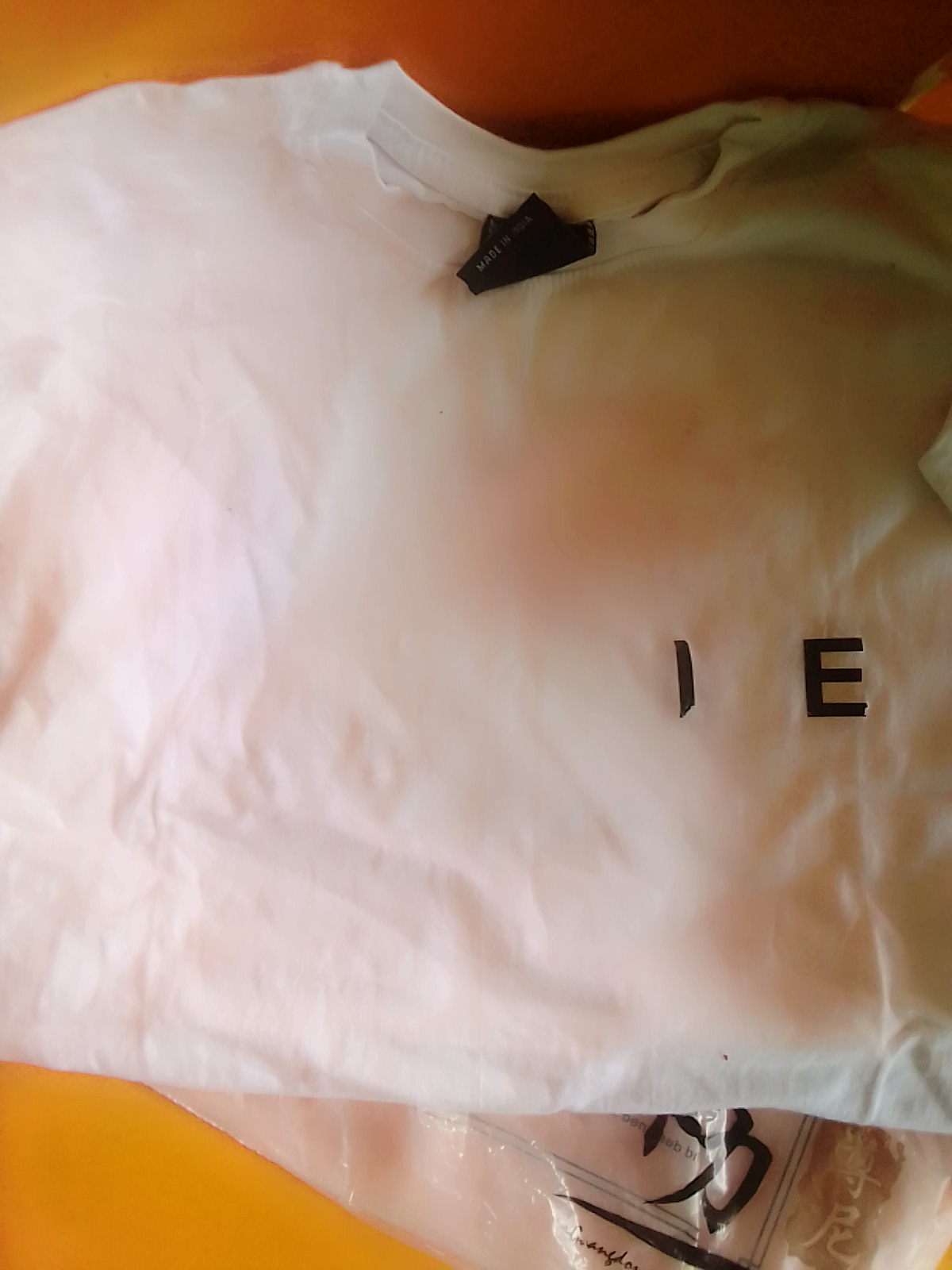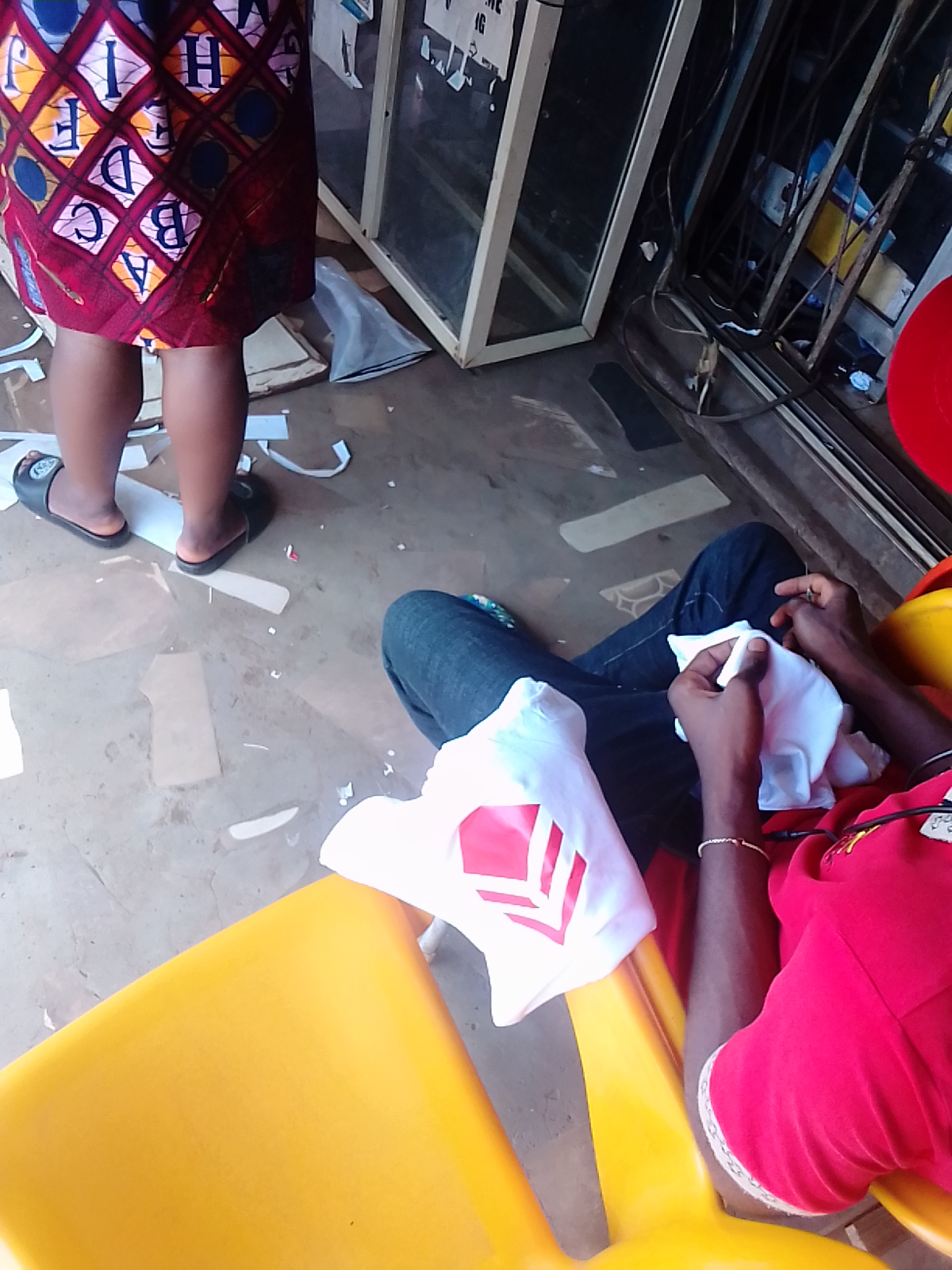 I went to pick up the printed vest. I went there around 10 am but I was very disappointed, there is an error in the printing, I have to wait till evening time before it been corrected to what I want.
Day 3
April 15, Good Friday, the engineer came to repair the well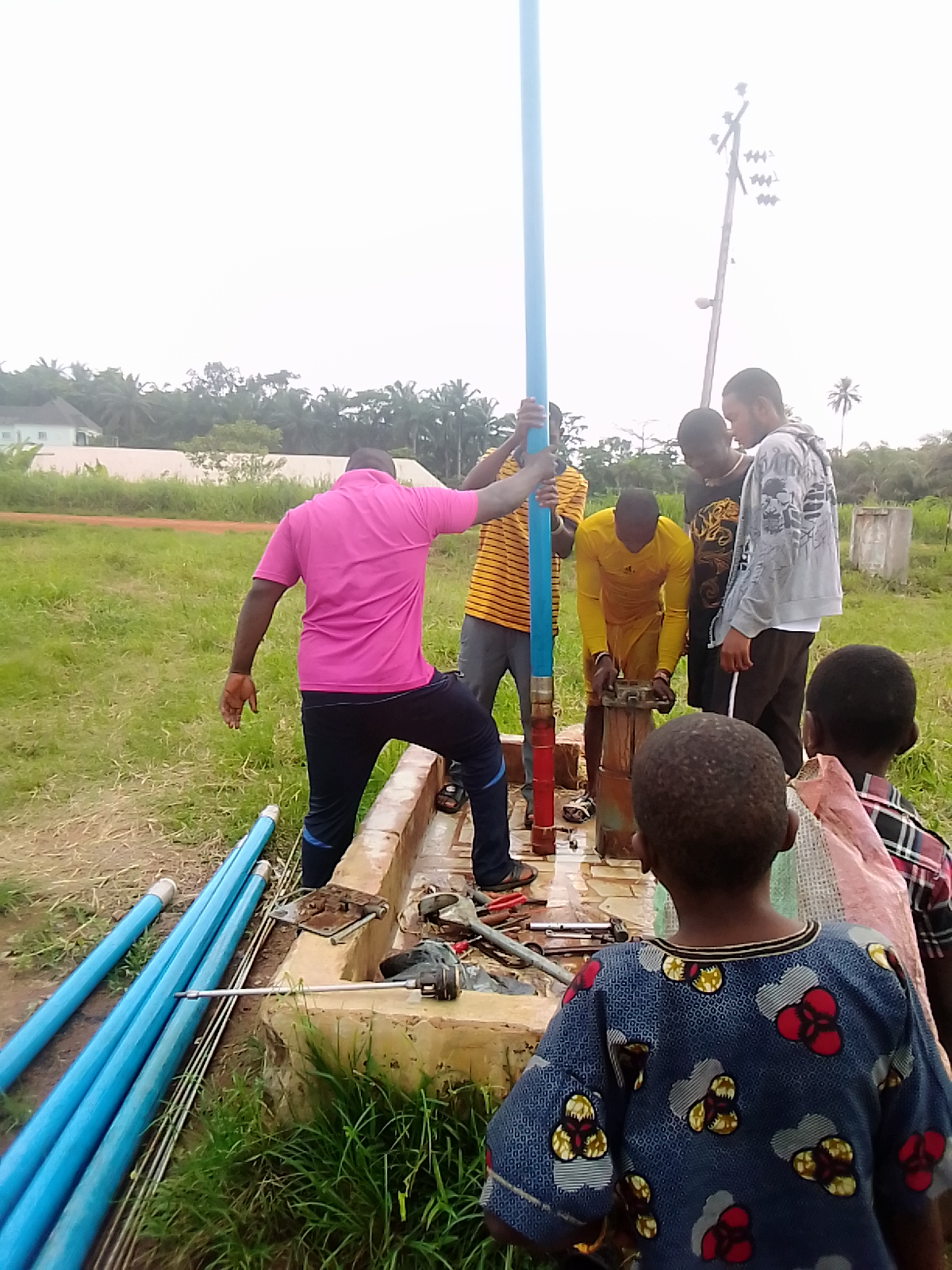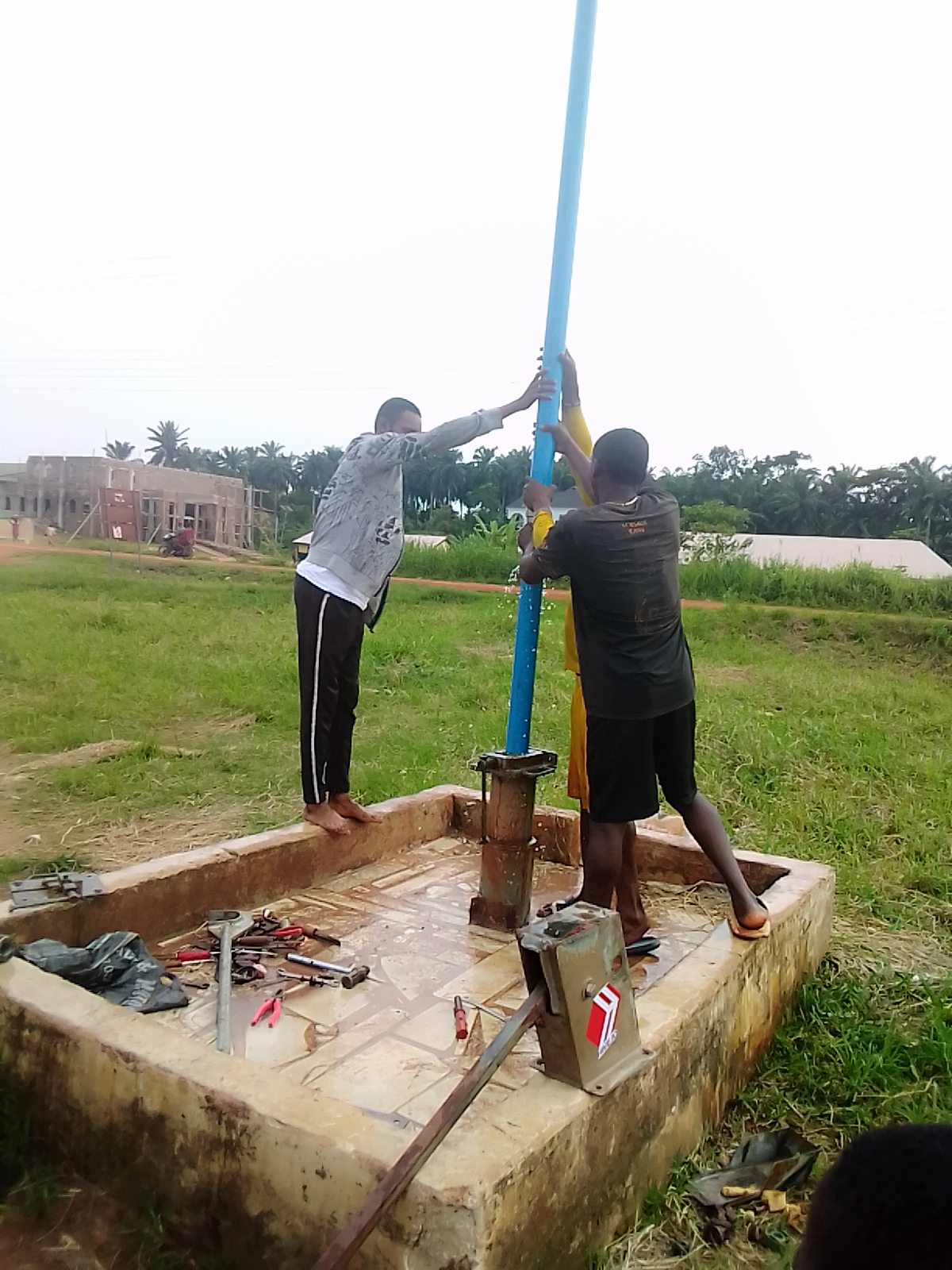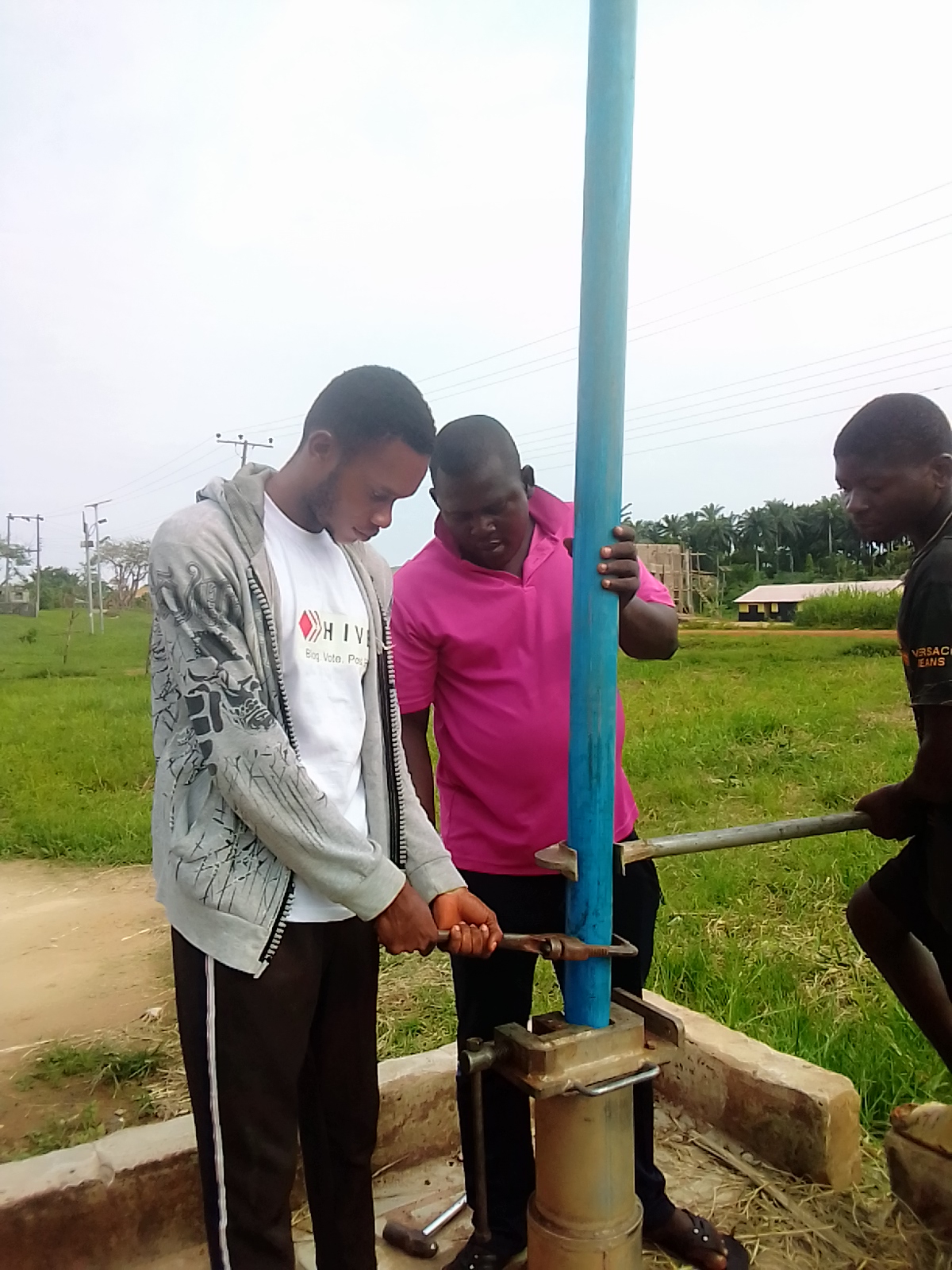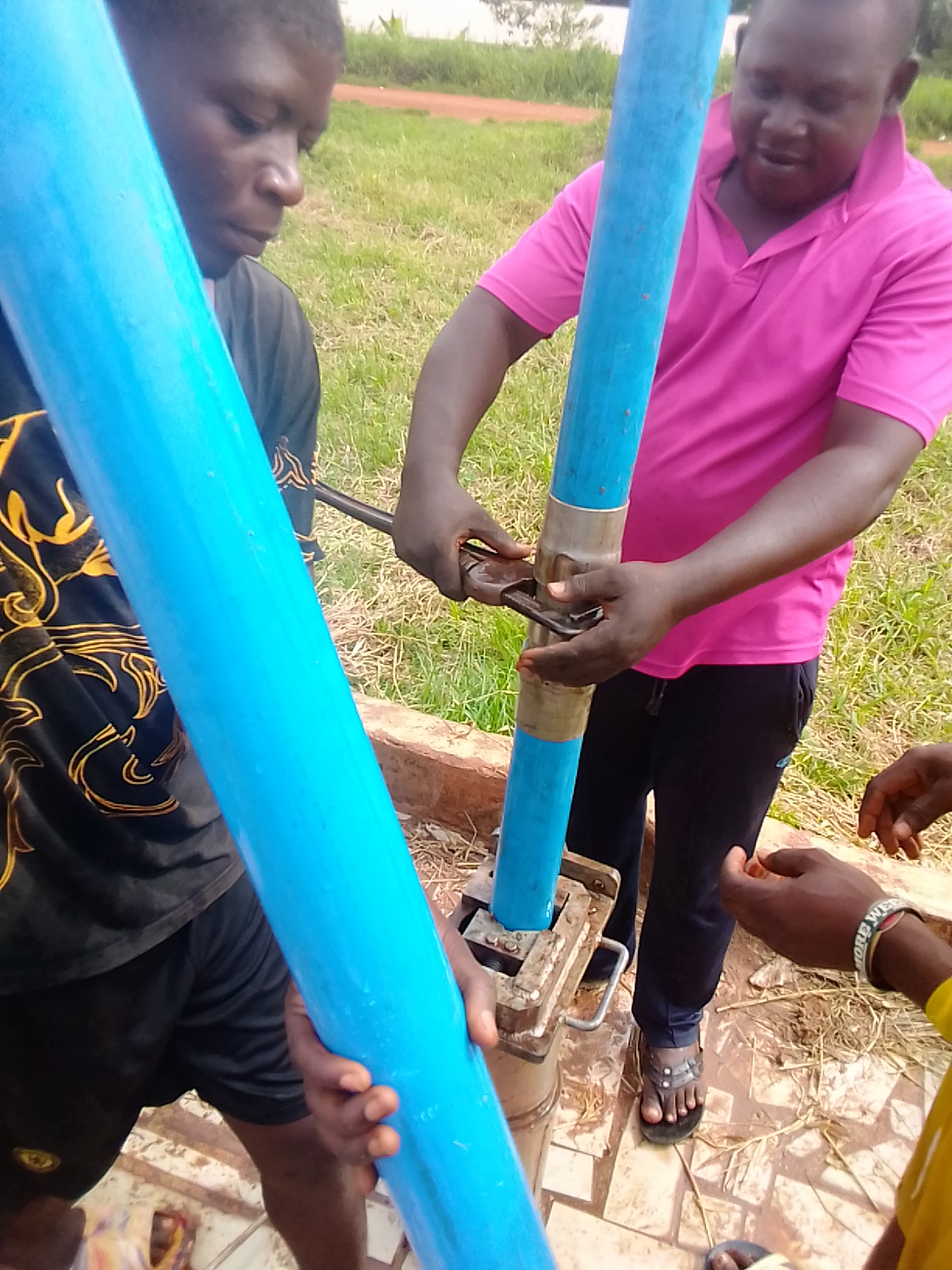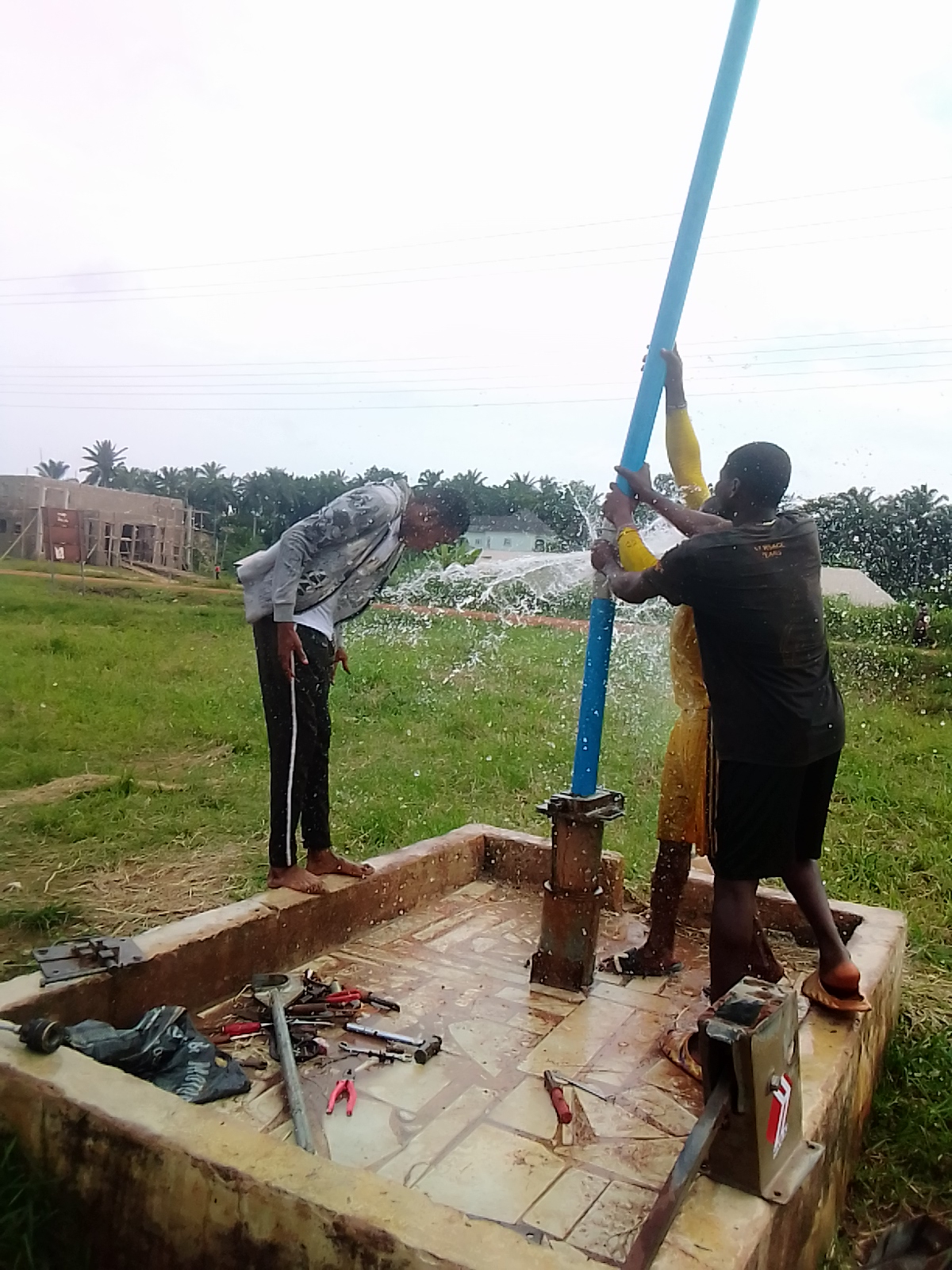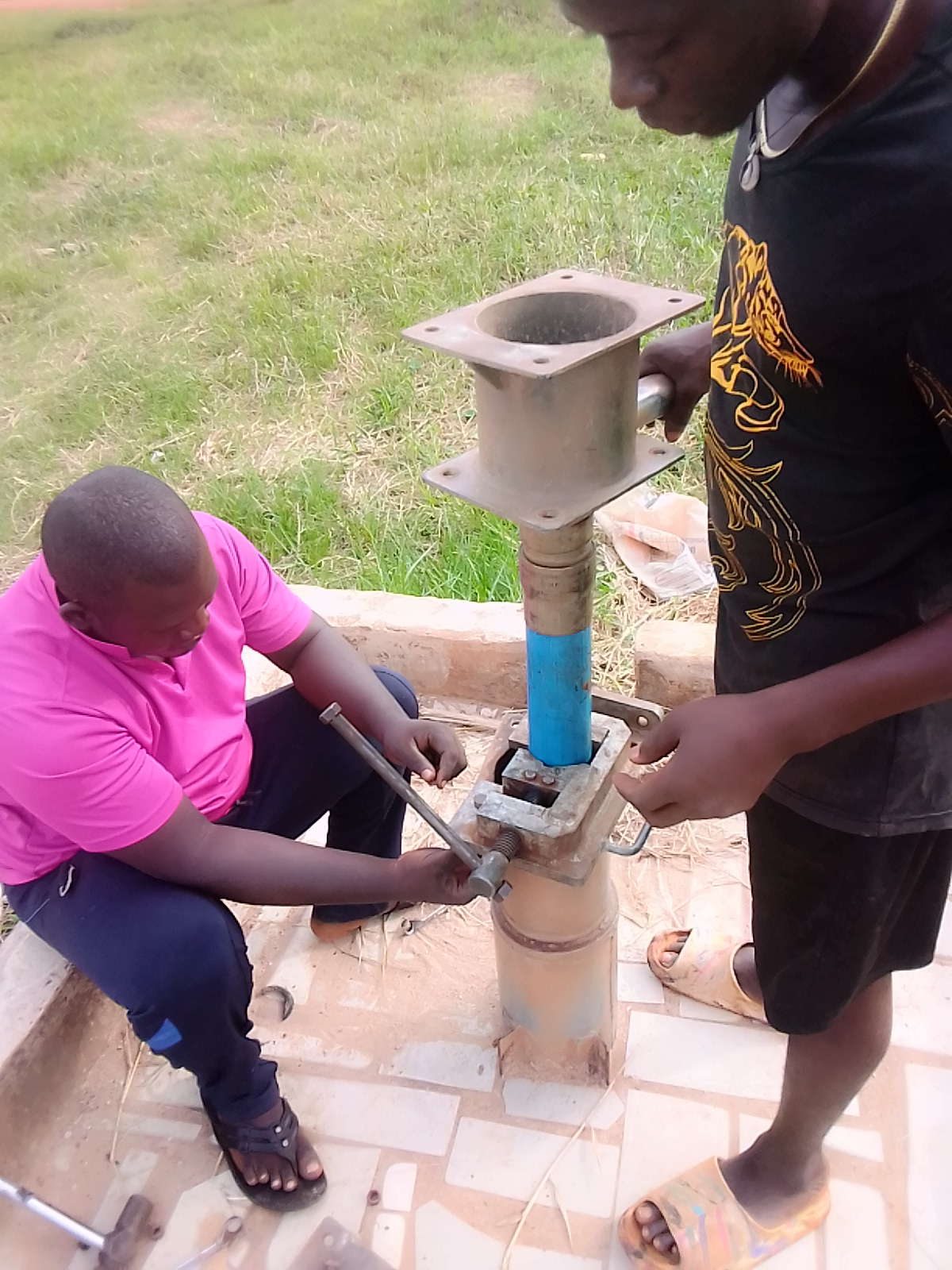 Day 4
Saturday 16th of April, people shows their gratitude when they were aware the water is repaired and ready to fetch. And I was sent back here to appreciate everyone on the hive blockchain for the kindness.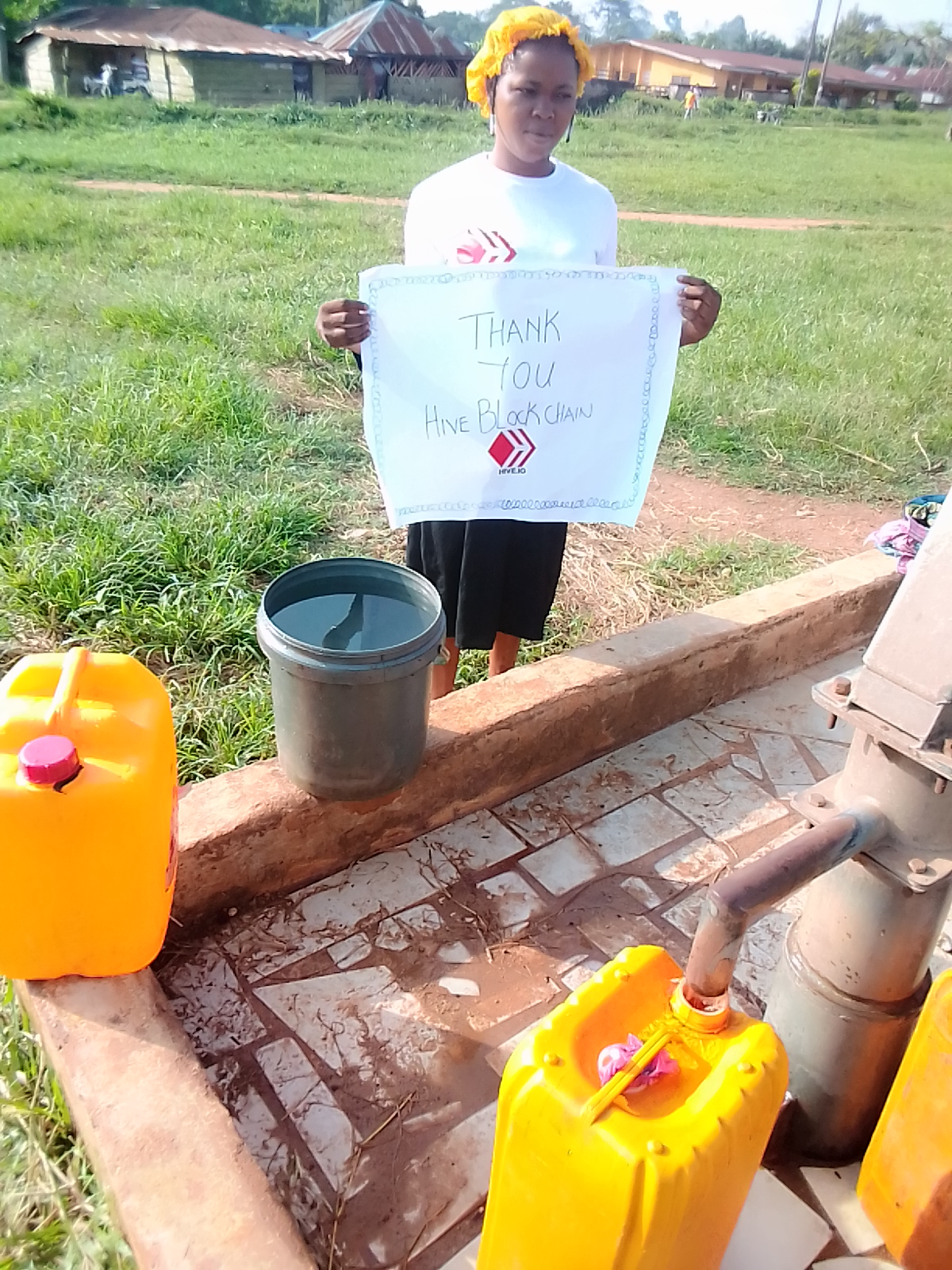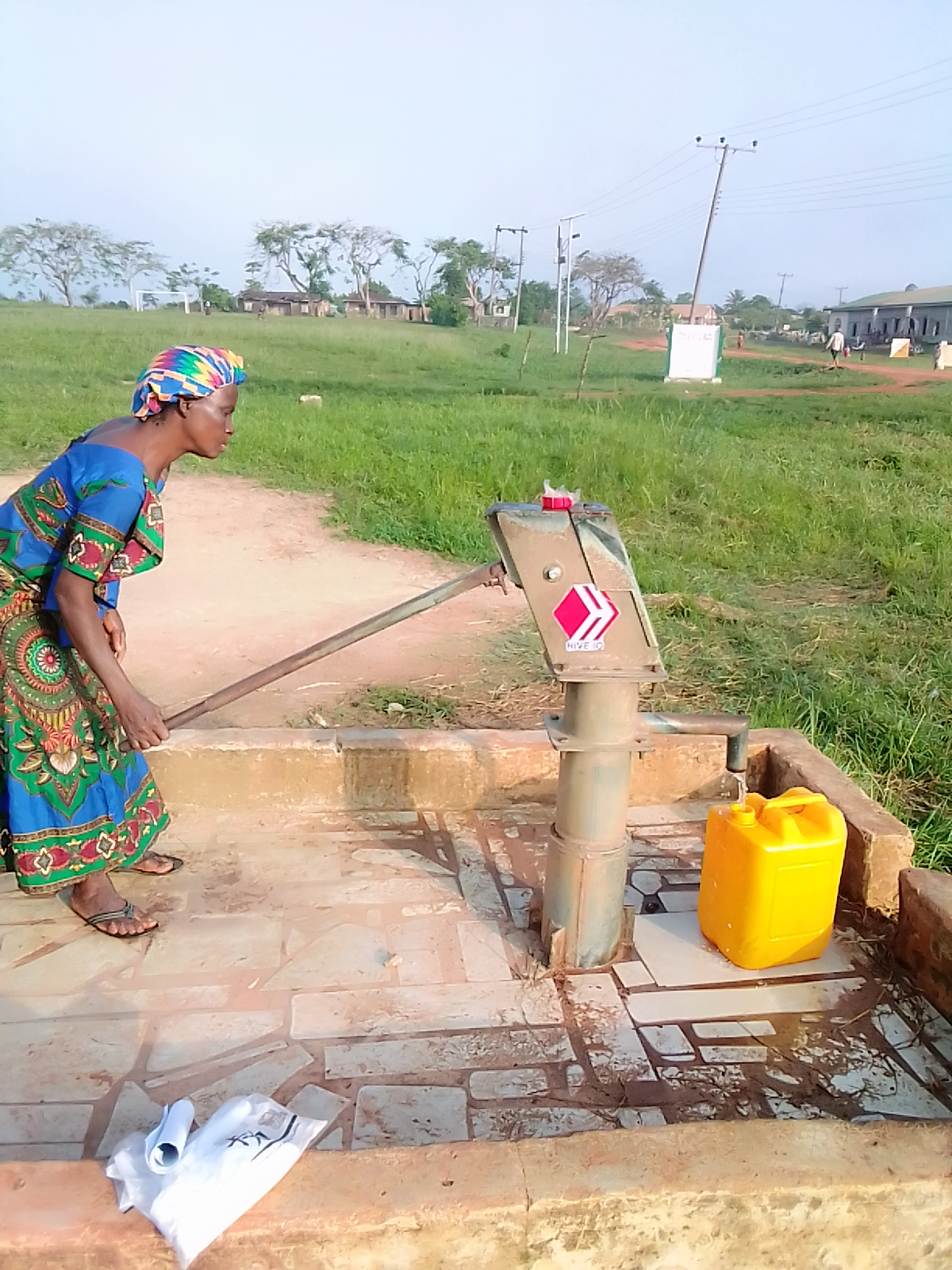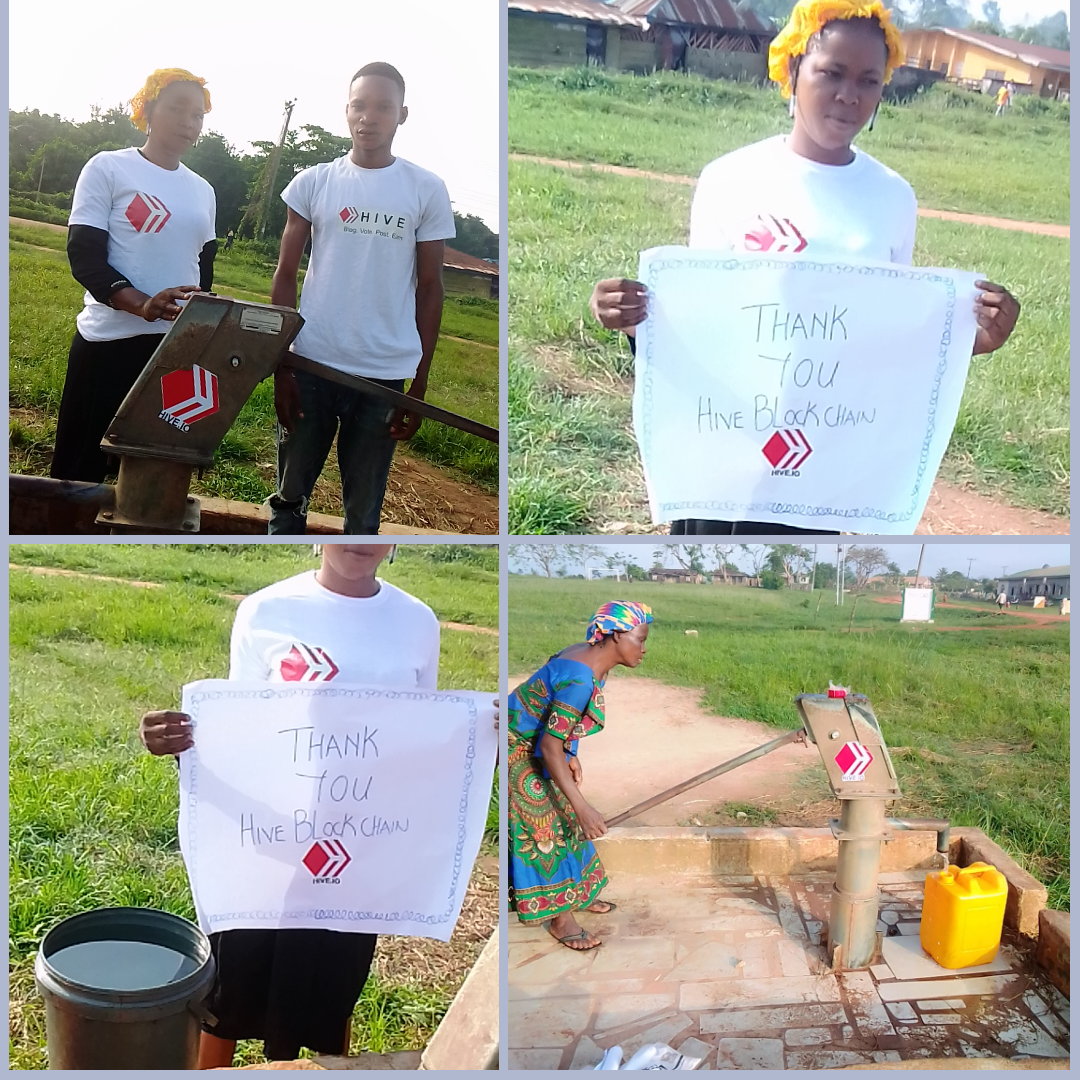 ### ACCOUNT
| Expenses | Debit | Credit |
| --- | --- | --- |
| | | 176HBD #100,000 ($244) |
| Changing the faulty part | #40,000 ($98) | Bank transfer |
| Printed Vest and Sticker | #13,000 ($33) | |
| Engineer Workmanship | #25,000 ($61) | Cash at hand |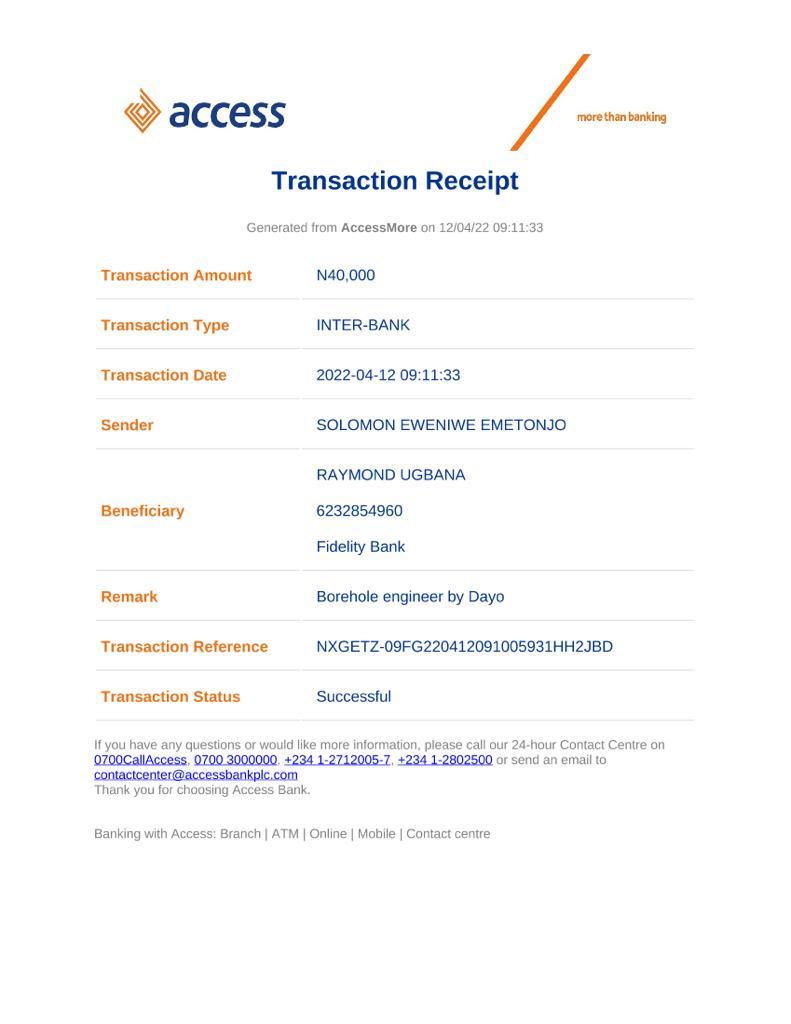 Thanksgiving

First off, I'd like to express my deepest gratitude to you, @guiltyparties, for your efforts and guidance in getting me this far. I do not regret walking to You for my help. Your suggestions when I came to you make me to achieve a successful outcome of this project. Thanks once again to everyone on Hive Blockchain for your support.
Project : Repairing of borehole system
Location : Etomi (Nigeria, Africa)
Project manager : @adedayoolumide
Sponsor : @guiltyparties