Over the years some interesting machines have rolled into the workshop, varying in age and condition they all come looking for a bit of care and attention. Often classic British bikes find their way to us as many folk have little knowledge of them and need some help getting them going or finding parts.
A while back the phone rang and the person on the other end said "I have two bikes I found in the shed of my new house". After a bit of a chat he said he would bring them in and hopefully we could get them started and tell him exactly what he had found.
A few days later a truck pulled up and started to unload the bikes as the first one rolled into sight out of the back of the truck I thought to myself "I know that tank badge, holy shit he found that in his shed". It was the emblem of a rare and sought after machine....
The Sunbeam.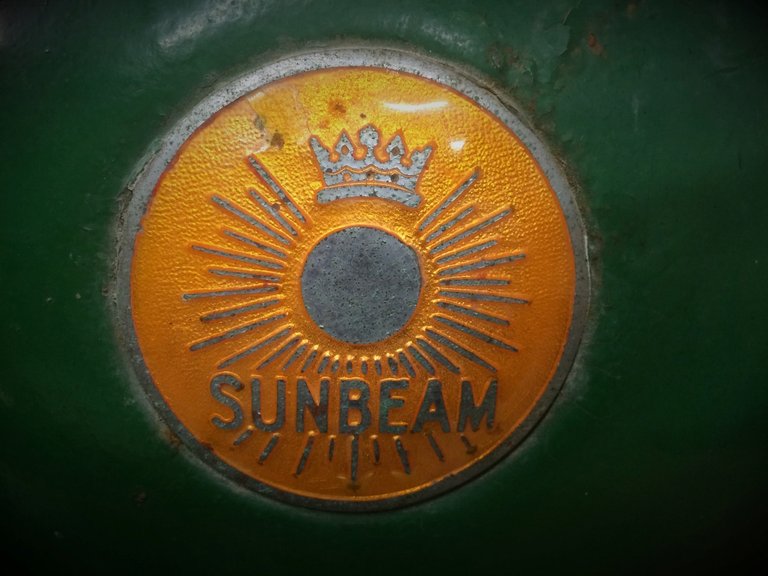 This British brand was started 1887 making bicycles and later motorcycles, in 1919 a consortium purchased the company, this group owned many businesses and had purchased purely for the engineering skills of the workforce. So soon the Sunbeam motorcycle division was sold on changing hands many times until in 1943 it was bought by BSA.
BSA "Birmingham small arms" were a big producer of bikes at this time but also one of the main companies to produce munitions and guns for the government during WW2. As one of the spoils of war BSA were given the plans of BMW motorcycles and loosely copying their designs produced the first Sunbeam at their factory in Worcestershire.
Sunbeam S7 model.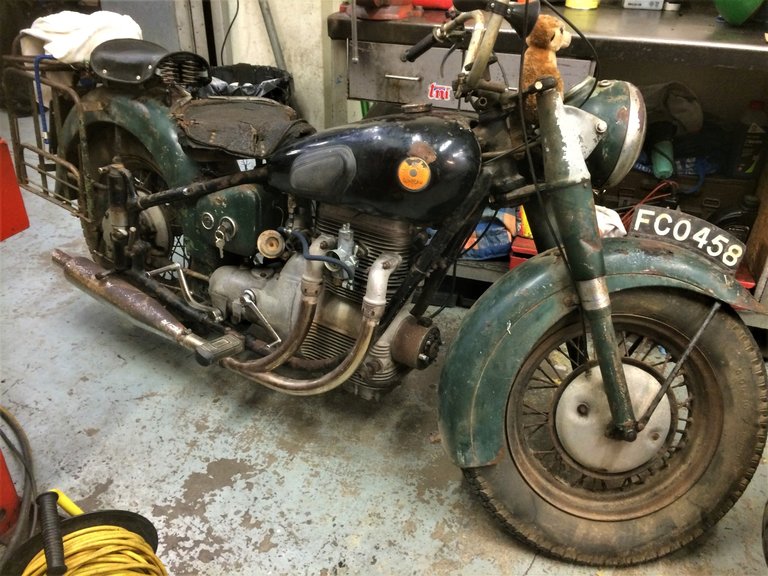 Famed for the high build quality and over engineering, these machines were very expensive and sale were low. Today this means that these bikes are as rare as rocking horse shit.
S7 delux model.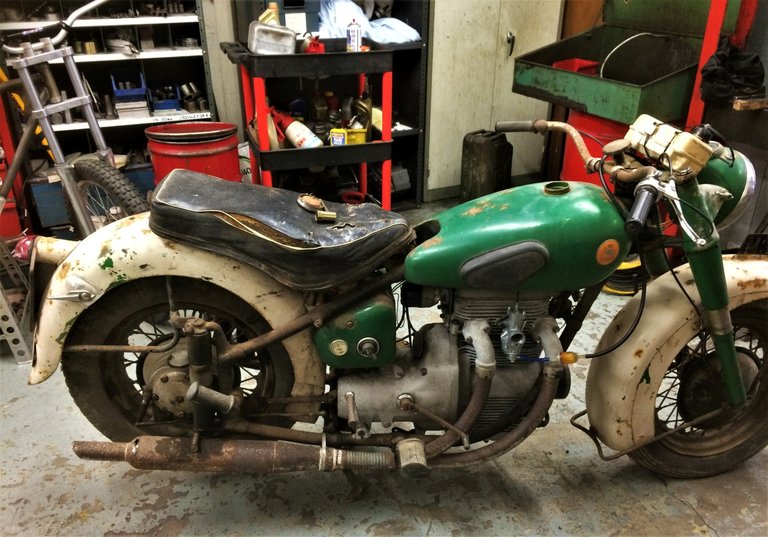 It is a special day when you get your hands on such machines, with a little tinkering and replacement carburetor's we managed to fire up both of these beasts. The new owner is deciding weather to restore or leave the bikes in original condition, it's a difficult choice as restoration can cost a fortune and often does nothing to increase the value. My suggestion was to restore one and leave the other as is, giving the best of both worlds, we shall have to wait and see what he decides, watch this space.
Until next time stay safe folks!