Hi hivers - Hola hivers
How are you my hive friends? Today was a fabulous day I could see some great presentations, and give voice to some admirable users who work day by day to make the platform better, I also managed to associate some names with some projects and I love all the worlds that were created to share, presentations and art galleries.
Como estas mis amigos de colmena? hoy fue un día fabuloso pude ver algunas presentaciones grandiosas, y ponerle voz a algunos usuarios admirables que trabajar día a día para que la plataforma sea mejor, también logre asociar algunos nombres con algunos proyecto y me encanta todos los mundos que fueron creados para compartir, las presentaciones y las galerías de arte.
---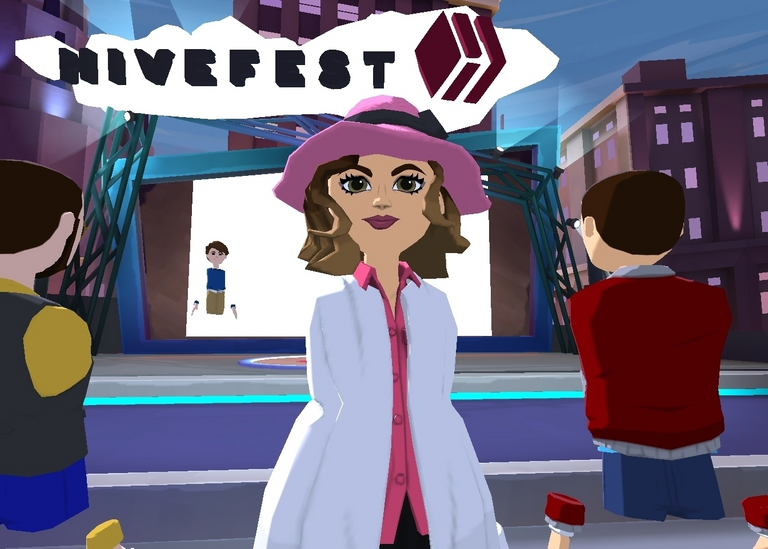 ---
The day started well I woke up 2 hours before looking at the clock and the computer, just to see that it was still very early, I was in that vicious circle a couple of times, until the time was approaching and I decided to connect, we started in the campfire and then We teleported to the world of the hivefest, I couldn't believe it, after two weeks waiting for it it was time and I was very happy to be part of this multicultural meeting.
In a matter of the hivefest everything was perfect, the only problem was that atspace began to fail in a million ways, I could not use the menu, receive my business card, nor use the teleporters or go home, that forced me to each Every time I wanted to change the world, I had to close and open the program.
El día comenzó bien desperté 2 horas antes viendo el reloj y la computadora, solo para ver que aun era muy temprano, estuve en ese circulo vicioso un par de veces, hasta que se acercaba la hora y decidí conectarme, comenzamos en el campfire y luego nos teletransportamos al mundo del hivefest, no lo podía creer, luego de dos semanas esperándolo era el momento y yo estaba muy feliz de poder formar parte de este encuentro multicultural.
En cuestión del hivefest todo fue perfecto, el único problema fue que atspace comenzó a fallar en un millón de formas, no pude usar el menú, recibir mi tarjeta de presentación, tampoco usar los teletransportadores o volver a casa, eso me obligo a que cada vez que quisiera cambiar de mundo debía cerrar y abrir el programa.
---

my bug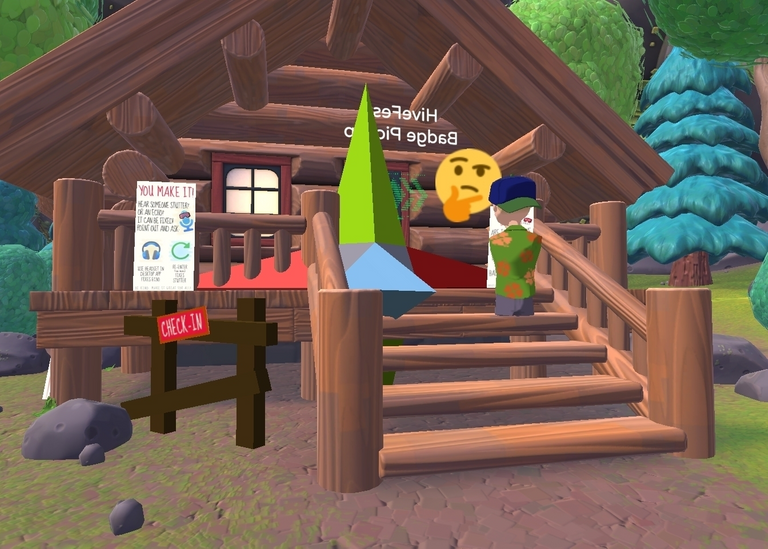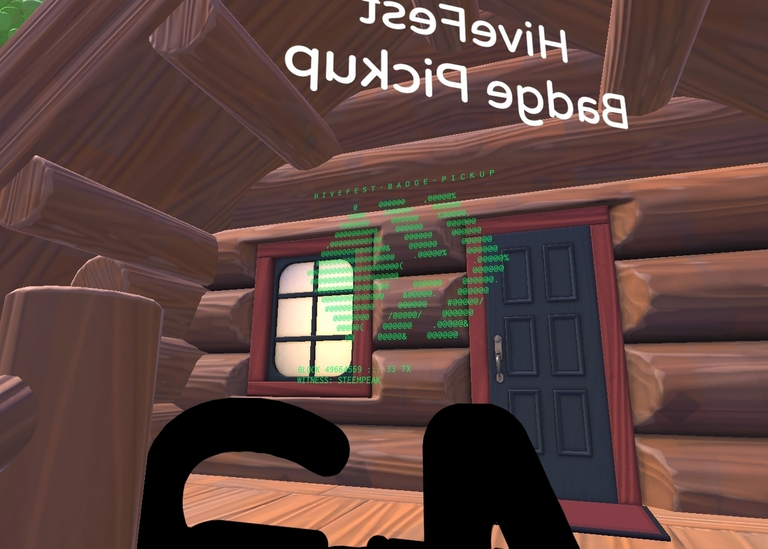 ---
These problems did not stop me, I was very happy to be there, so even with the difficulties I took patience and attended the presentations, I made some new friends and took some funny photos of them, I will leave them here and your protagonists can use them when want.
I apologize for not tagging all of you but there were so many of us that I don't remember all the usernames.
Estos problemas no me detuvieron, yo estaba muy feliz de estar allí, así que aun con las dificultades tome paciencia y asistí a las presentaciones, hice algunos nuevos amigos y tome algunas fotos divertidas de ellos, se las dejare aquí y sus protagonistas podrán usarlas cuando quieran, me disculpan que no los etiquete a todos pero fuimos tantos que no recuerdo todos los nombres de usuario.
---
@eddiespino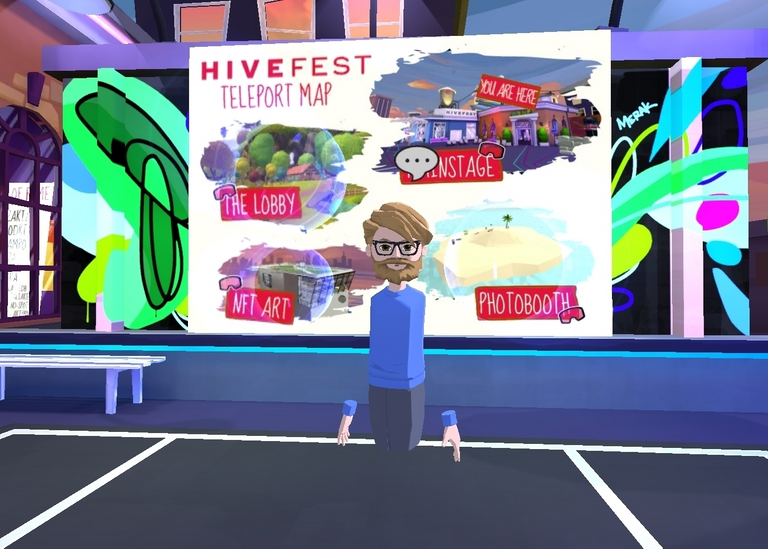 @starkerz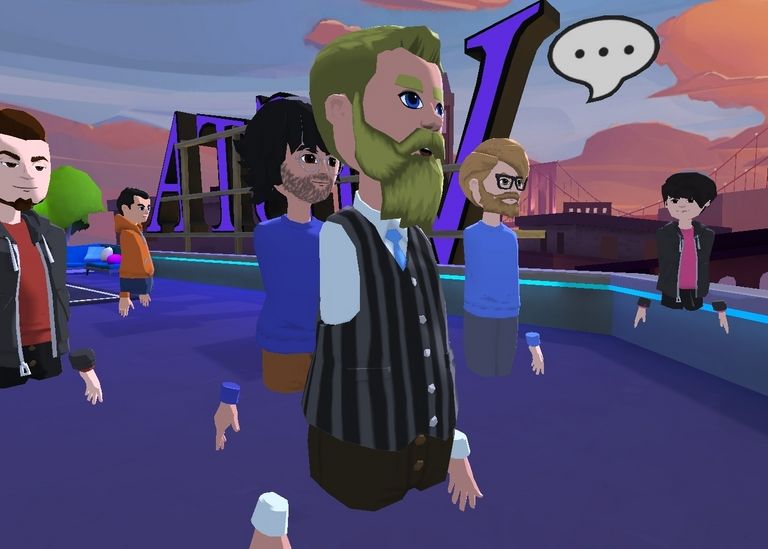 @yabapmatt and @roelandp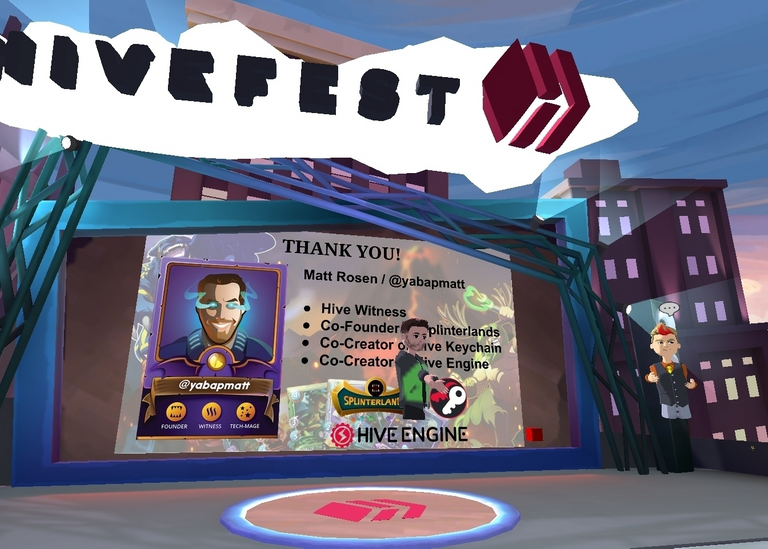 a tiny @detlev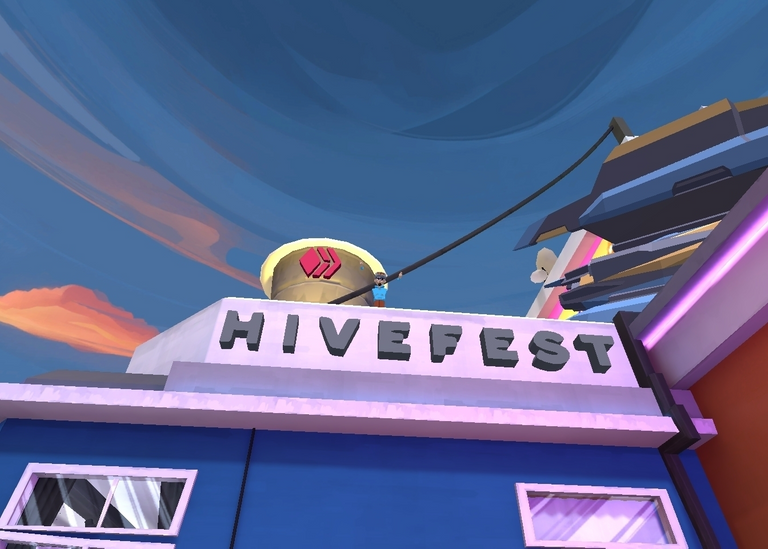 @howo and @blocktrades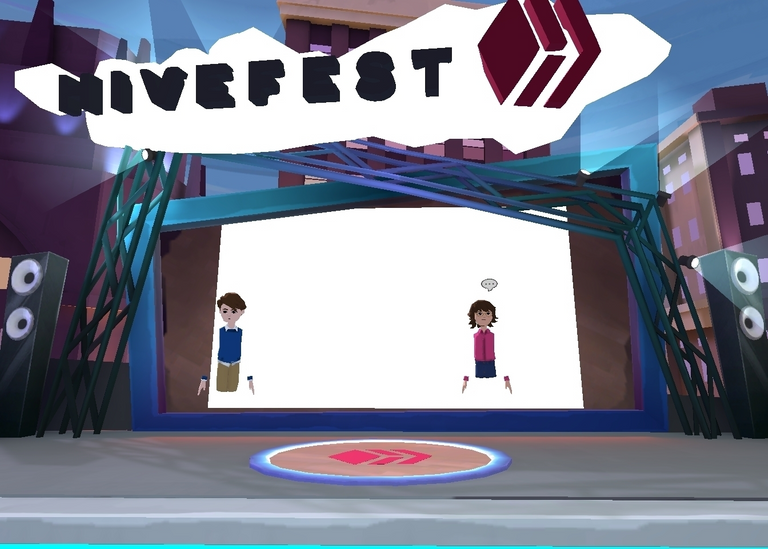 many users listen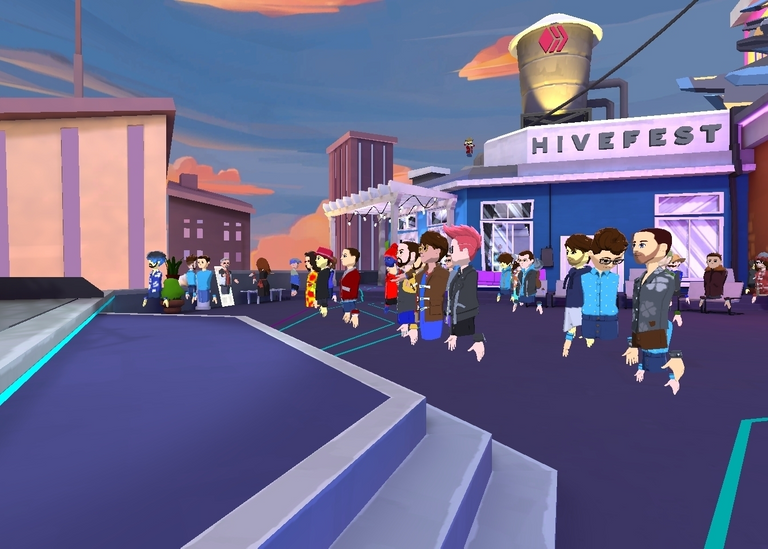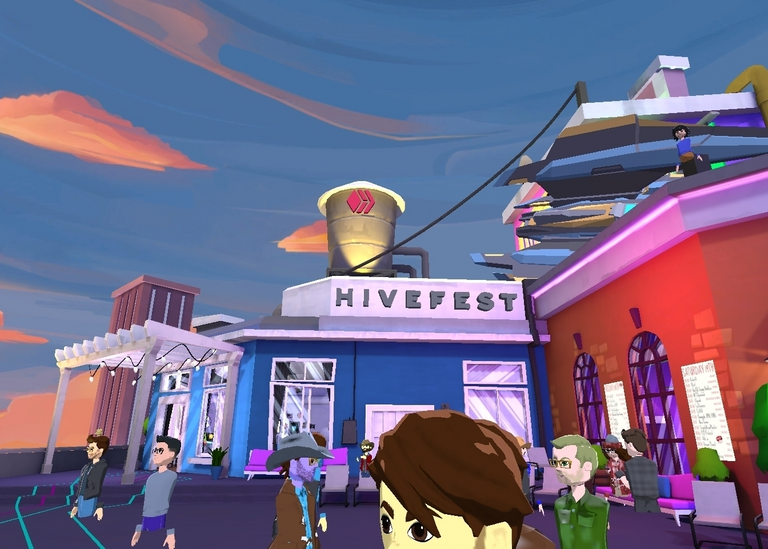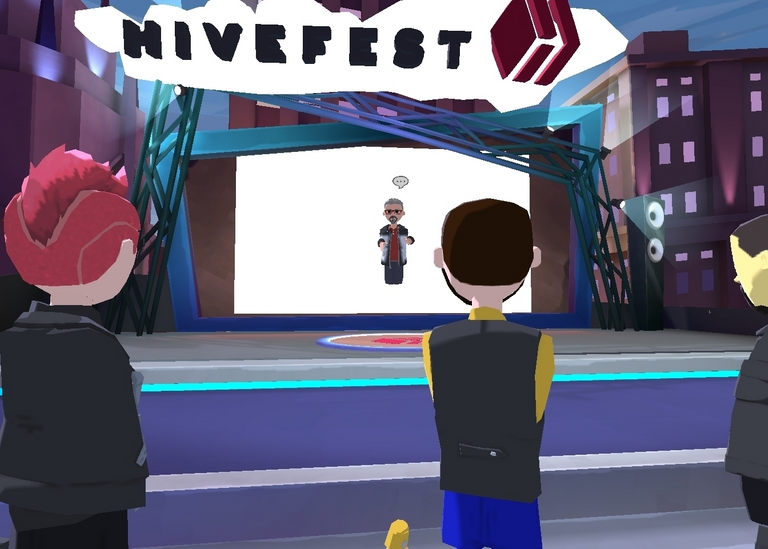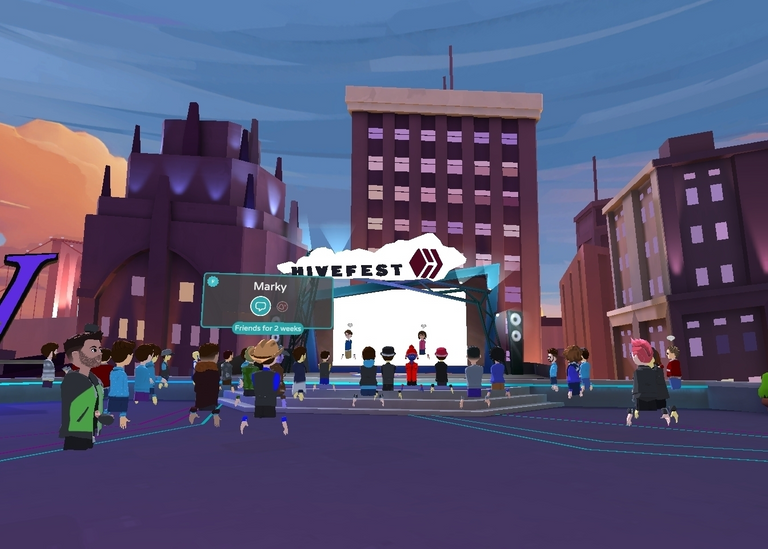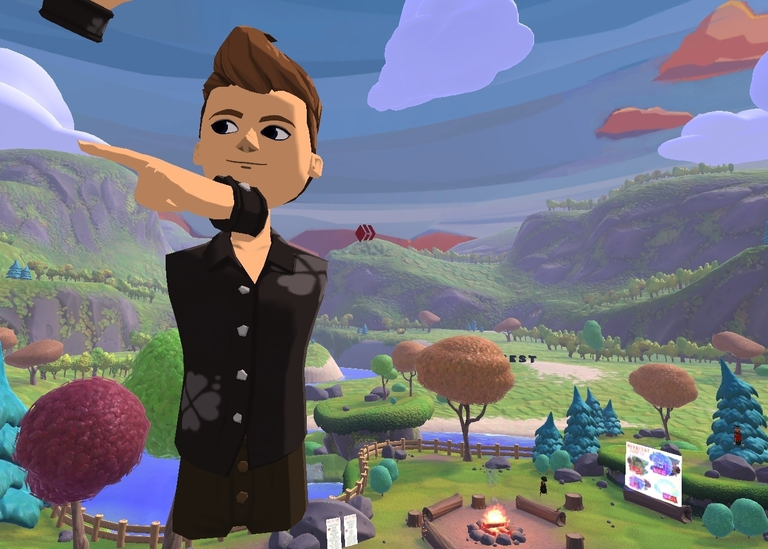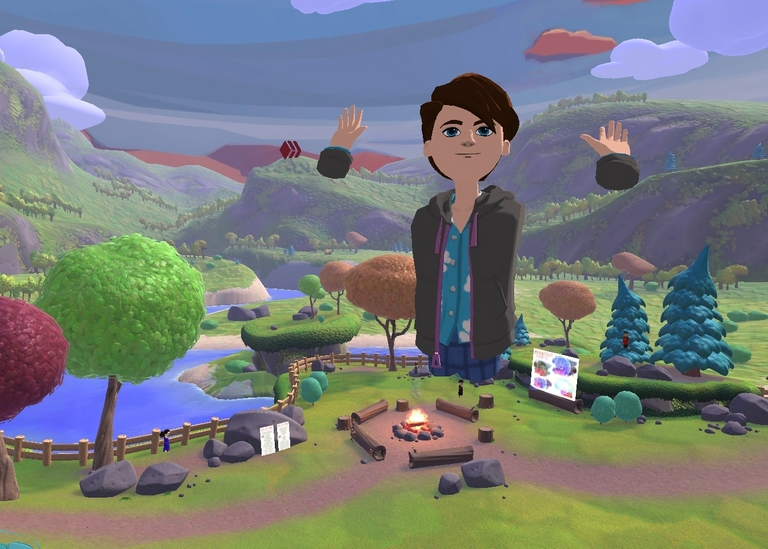 ---
I want to make a special mention to the user @gandalf who is a super cool guy, he helped me a lot and was aware at all times with my altspace bugs situation, we also talked for a while with a wonderful girl named @anggreklestari who is from Indonesia.
In the walks through the main hall of the hivefest I also spoke for a while with some Spanish-speaking users, I am very excited to be part of the hivefest this year and that it was accessible for many of us, who perhaps do not have the possibility of traveling, it was @perceval who has a great video game blog, the creators of cervantes @pgarcgo and @gargon (who was incognito), @eddiespino who gave me a great explanation about hive engine and taught me a bit about what this platform is about, talk a bit also with @ enrique89 who I recognized immediately by his accent, a compatriot from Venezuela with whom to share during the hivefest.
There were many meetings today, I regret not mentioning them all and in addition to the great presentations and all the work in achieving such beautiful places in altspace, what I really value is sharing with people that sometimes it is difficult to fraternize through these means, some people are quite great although we do not notice it when we only read what they write.
Quiero hacer una mención especial al usuario @gandalf quien es un chico super buena onda, me ayudo un montón y estuvo pendiente en todo momento con mi situación de los bugs del altspace, también charlamos un rato junto a una chica maravillosa llamada @anggreklestari que es de Indonesia.
En los paseos por la sala principal del hivefest también hable un rato con algunos usuarios de habla hispana, me emociono mucho ser parte del hivefest este año y que fuera accesible para muchos de nosotros, que tal vez no contamos con la posibilidad de viajar, estuvo @perceval quien tiene un blog genial de videojuegos, los creadores de cervantes @pgarcgo y @gargon (quien andaba de incognito), @eddiespino quien me dio una explicación genial sobre hive engina y me enseño un poco sobre de que va esta plataforma, hable un poco también con @enrique89 que lo reconocí de inmediato por su acento, un compatriota de Venezuela con quien compartir durante el hivefest.
Fueron muchos encuentros los de hoy lamento no mencionarlos todos y además de las grandiosas presentaciones y todo el trabajo en lograr lugares tan bonitos en altspace, lo que realmente valoro es compartir con personas que a veces por estos medios cuesta fraternizar, algunas personas son bastantes geniales aunque no lo notamos cuando solo leemos lo que escriben.
---
portales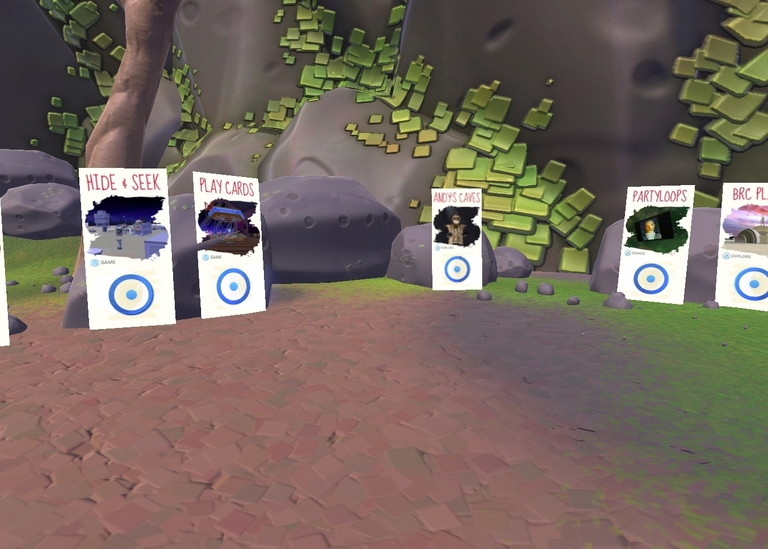 horarios de presentación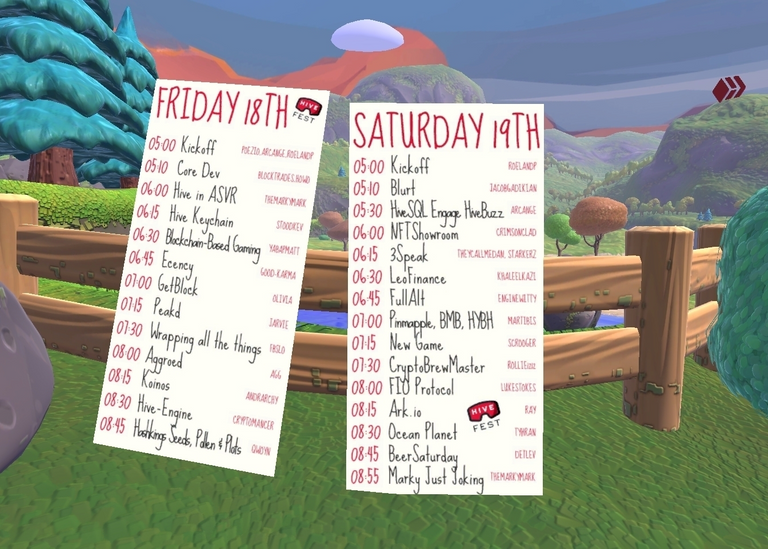 pared de la fama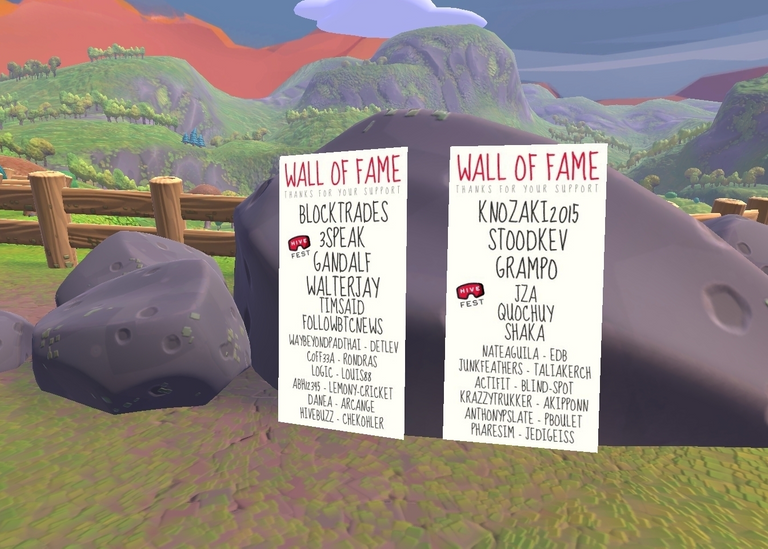 el mapa principal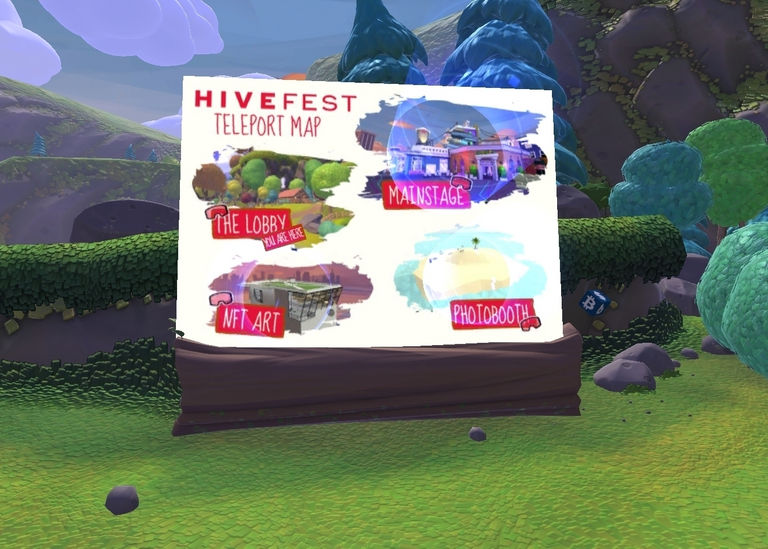 ---
I can only say that I enjoyed this day a lot, I was waiting for it a lot, although I was in virtual reality, I did not lose my habit of taking pictures, I have a lot of learning from the conferences and new friends, I hope that people will be encouraged to use altspace to other hive events in the future, I also hope that tomorrow the bugs will be fixed for everyone and we can seamlessly join any room.
This instance also serves to bring new users to the platform, I came across many users who asked what this world of hivesfest was about, so I invited them to join hive and listen to the presentations.
If you saw me today and we are not friends yet, leave me your username in the comments to add you, thanks to all the organizers.
SEE YOU TOMORROW!
Solo me queda decir que disfrute mucho este día, lo estuve esperando bastante, aunque estuve en realidad virtual, no perdí mi habito de tomar fotografías, me queda mucho aprendizaje de las conferencias y nuevos amigos, espero que la gente se anime a usar altspace para otros eventos de hive en el futuro, espero también que mañana se solucionen los errores para todos y podamos unirnos sin problemas a cualquier sala.
Esta instancia también sirve para traer nuevos usuarios a la plataforma, me tope con muchos usuarios que preguntaban sobre de que iba este mundo del hivesfest, así que los invite a unirse a hive y a escuchar las conferencias.
Si me viste hoy y aun no somos amigos, déjame en los comentarios tu nombre de usuario para agregarte, gracias a todos los organizadores.
¡NOS VEMOS MAÑANA!
---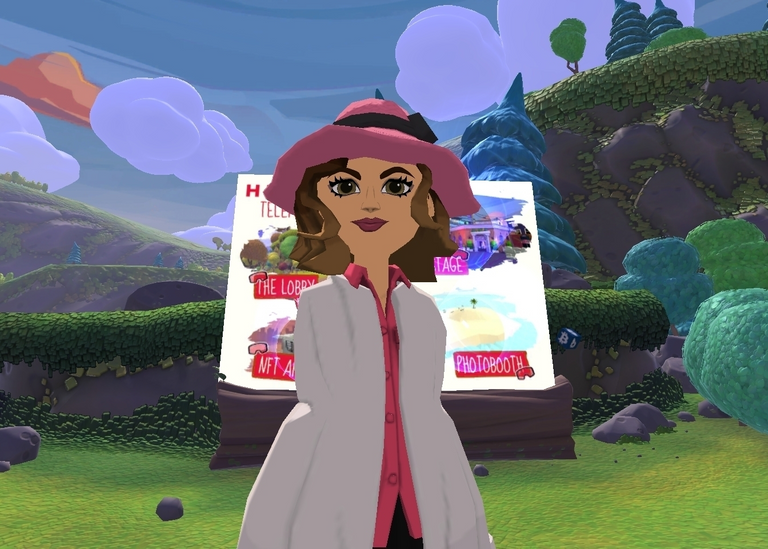 ---
Esto ha sido todo por hoy, si te gusta lo que hago, siente libertad de ayudarme a seguir.
This has been all for today, if you like what I do, feel free to help me continue.
Δ
https://www.paypal.me/carlagonz
Δ
El ingles no es mi idioma natal, me ayudo de traductorores para realizar estos post.
Todas las fotos son de mi propiedad y pueden ser usadas de forma personal o en los blogs de quienes salen en las fotos.
English it is not my native language, I help myself with translators to make these posts.
All photos are my property and can be used personally or in the blogs of those who appear in the photos.
Δ
Muchas gracias por leer.
Ten un bonito y feliz día.
Con amor Carla Gonzalez Venezolana en Uruguay.
Thanks so much for reading.
Have a nice and happy day.
With love Carla Gonzalez Venezuelan in Uruguay.