Welcome to week 4 of The Weekly Hive Charity Giveaway!
Give, give, give! we all scream. But, how about having a chance to get something back?
The Weekly Hive Charity Giveaway is a way to donate to verified charities on Hive that doesn't burden the reward pool.
For only 1 $ HBD per week, all our supporters have a chance to win giveaway prizes totalling 50% of the $ HBD collected.
Donations for this week's giveaway are OPEN. See below for details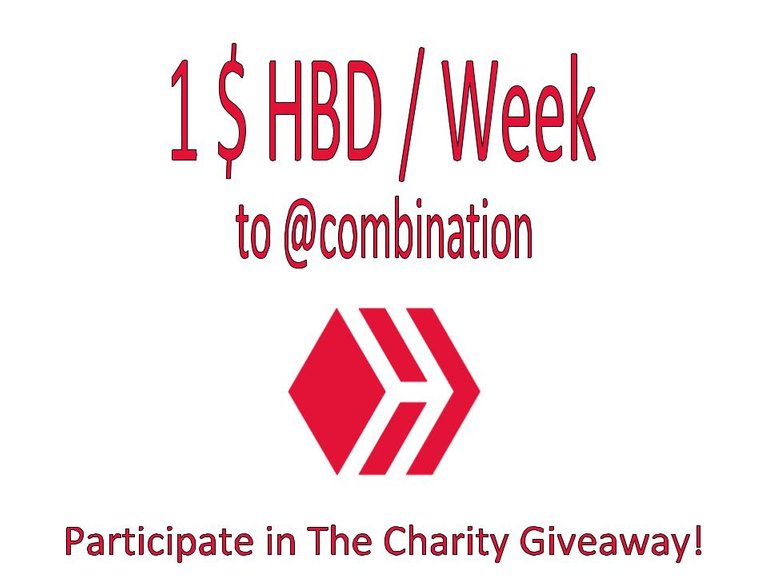 To participate send 1 $ HBD to @combination. Include the transfer memo Weekly Hive Charity Giveaway
~ News and Notice ~
We are still on a 2-week cycle since Hive price is steady and so is participation.
We have already collected 6 $ HBD for week # 4
We have joined Asher's Hive Engagement League to help track our curation. In our first week, we got an 18th place finish for curation efforts at 2.73 HP /1000 HP / Week. This is nice.
-- If you have any ideas to improve curation or engagement, let us know in the comments below.
~ Results ~
1st place prize: number 1 ~ @johannpiber ~ 35% (2.45 $HBD)
2nd place prize: number 2 ~ @johannpiber ~ 15% (1.05 $HBD)
Supported charity: @papilloncharity ~50% ~ 3.50 $HBD
Congratulations @johannpiber on winning the first and second place draws!
Your $HBD will be sent shortly!
Comment Transaction Link: https://hiveblocks.com/tx/8505838ed64f84fd984f128c33edebabe10dbc00
---
Enter transaction hash: 8505838ed64f84fd984f128c33edebabe10dbc00
Enter number of draws: 2
Enter number of participants: 7
---
The draw is from 1 to 7
.............................
Input 1 : 8505838ed64f84fd984f128c33edebabe10dbc00,0
SHA256 Hash 1 : 78c8b728238fad8308e2c28a45a48aa152cd7f9c274a8d15202ad857e20bb3db
Lucky Number # 1 is: 1
.............................
Input 2 : 8505838ed64f84fd984f128c33edebabe10dbc00,1
SHA256 Hash 2 : ed417595d78a8cb1685e5c2bb78e97565d37648c62b833922efb1ef375e6d232
Lucky Number # 2 is: 2
.............................
Number | Account
1 johannpiber (1st place)
2 johannpiber (2nd place)
3 preparedwombat
4 dannewton
5 dannewton
6 traciyork
7 traciyork
If anyone questions the results or donated Hive with the intent to participate in the draw, please comment.
~ This Week's Giveaway ~
It's a 50-50 draw!
1st place prize ~ 35%
2nd place prize ~ 15%
~Giving feels great but wining prizes feels almost just as good~!

~ About the Weekly Hive Charity Giveaway ~
This is a new way of doing things, so public resources like the reward pool or Hive DAO Proposal system don't need to be used. We feel receiving donations, and not relying on rewards or welfare, is more sustainable ~ Besides, the reward pool is for content and curation. And, the DAO is for the benefit of the Hive blockchain.
What you vote for is your choice and we don't want anyone to take that away from you. You can save your upvotes for content and authors you really like, or to focus on your curation rewards.
Upvotes on our posts are never required to participate but still appreciated to promote, support, and develop this initiative.
~ What's in it for our supporters?~
Helping good causes feels good, but we understand that people work hard for their earnings on Hive. With the Weekly Hive Charity Giveaway, our supporters receive 50% of all $ HBD collected for the giveaway back in $ HBD prizes.
The giveaway prizes are our way to thank the supporters of Weekly Hive Charity Giveaway and to make it worthwhile. The amount returned in prizes is similar to other major charity giveaways! Besides, 50% is the same as the Hive curation reward.
It's simple, you can earn $ HBD by posting on Hive, you can then invest your rewards in a worthy cause and also for a chance to win more.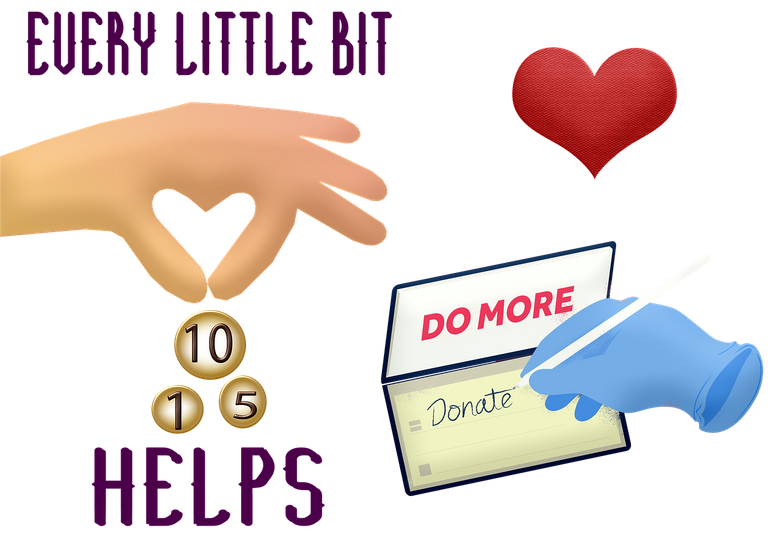 Source
~ Conditions and rules ~
Please send 1 $ HBD to the @combination account to participate

Send $ HBD only ~ please do not send $ HIVE ~ Convert Here!

Sending tips is okay! (0.990 HBD = 1)

Entries are not limited ~ multiple $ HBD = multiple entries

Entry numbers for prize draw are based on the order donations are received

Numbers will only be called once (repeats will result in additional draws).

The giveaway prizes are calculated based on % of the total valid entries ($HBD)

The giveaway will close in about 6.5~7 days from when this post is published.

If the draw is closed, you will be entered for the following week

Refunds for invalid entries can be given

Please subscribe to @combination so you don't miss a draw
---
~ Fairness and Transparency ~
All $ HBD transferred to the @combination account can be viewed in the wallet
When the giveaway closes, a comment will be made below this post:
** ~ GIVEAWAY CLOSED ~ Weekly Entries XX $ HBD donated **
A list will be generated to determine entry numbers and totals.
Verifiable RNG will determine the lucky numbers.
After the draw, the post will be edited to include the results, list, and RNG
Finally, the rewards will be sent and a new week will begin!
---
~ The Charity ~
This week all donations collected will go to @papilloncharity, a trusted, registered and verified charity on Hive.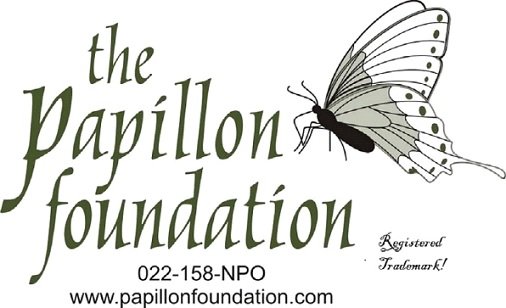 We understand not everyone may want to participate in the giveaway, but may still want to donate. If that is the case, please write Donation in the memo or send $ HIVE. You can also just give directly to @papilloncharity.
~ benefactors ~
Although the draw is transparent and provably fair and the charity is a verified non-profit organization, we still feel we should mention our supporters, especially during the first few weeks to help build even more trust.
So far work on the Weekly Hive Charity Giveaway has been done by @papilloncharity who is beneficiary of the 50% donations, and @abitcoinskeptic who is helping with technical aspects of the draw. We also have @tarazkp helping as a curation advisor and delegator.
Other people with well-known Hive accounts have already agreed to endorse the giveaway initiative by the @combination account:
@traciyork, @scrooger, @uwelang, @donald.porter, @steevc, @qurator, @ewkaw, @johannpiber
If you want your name added as endorsing this initiative, please let us know!

Transfer 1 $ HBD today to @combination, to participate in the Weekly Hive Charity Giveaway for your chance to win!
Helping those in need is important, so if you can afford to share please join.
Disclaimer: The purpose of this initiative is to encourage donations to registered charities. Participation is optional.
More Details: https://peakd.com/charity/@combination/the-weekly-hive-charity-giveaway-details-and-info
~ Please comment below if you have any questions or concerns ~
---

Subscribe to @combination so you don't miss a draw

Don't have a Hive account yet? Sign up free here!

Tags:
#charity #donation #help #assist #community #giveaway #give #welfare