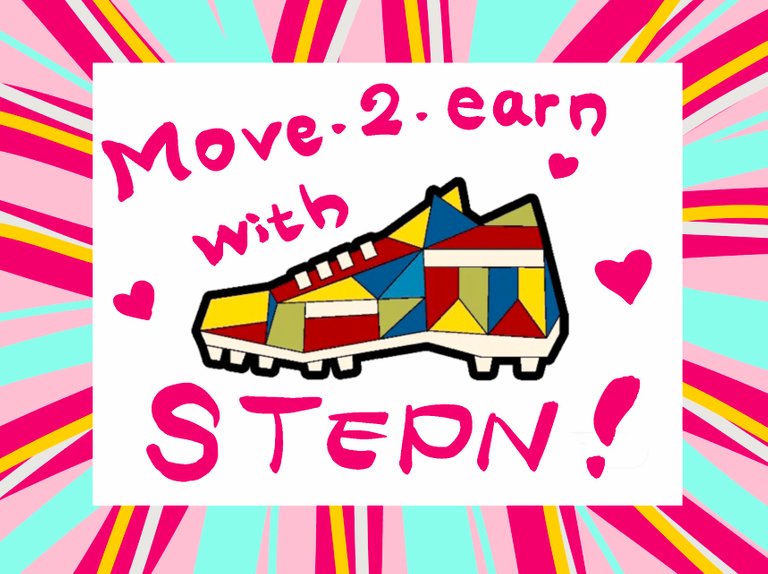 (日本語は下にあります)
Hello everyone!
It's been a week since I started taking a walk with STEPN.
STEPN is a move-2-earn application built on Solana blockchain.
If you would like to find out what is STEPN, please check out my past post.
I spent most of my first week trying to figure out how this move-2-earn app works and also being tried. I started by walking for 20 minutes a day. Oh boy, I am so out of shape! I was busy with my work as well but I think most of my energy went to repairing my muscle. I couldn't draw at all😭
Anyways, here is my weekly report of walking with STEPN.
Sneaker Type: Common Walker X 3 (I should have invested on a Jogger and a Runner as well. I'm not a runner but having them increases the percentage of getting a Jogger and runner when minted.)
● Distance Walked: 11.53km
● Time Spent on Walking: 2.7 hours
● GST made: 100.78GST (1GST = USD$3.23)
● GST spent for repairing, level up etc: 60.78GST
● GST saved for future minting:40GST
皆さん、こんにちは!
STEPNを初めて1週間経ちました。STEPNはSolanaブロックチェーン上に作られたアプリです。歩いたり走ったりすることで仮想通貨をもらえちゃう楽しいアプリです。詳しくは私の過去の投稿をチェクしてください。

このアプリに投資してまだまだ1週間。長く続けたいので書き留めておこうと思います。
第一週目はアプリの使い方や稼ぐコツなどを勉強したり、自分の運動不足を実感する1週間となりました。
3足持ちなので一日20分間が報酬の対象になっていますが、20分歩いただけで、か、体が痛い🤣
仕事も忙しかったのですが、何だか全てのエネルギーが筋肉の修復に使われたように思います。お絵描きが全く出来ませんでした😭
さてさて、前置きはほどほどにして報告です。

スニーカータイプ:コモンウォーカー X 3 (私は走りませんが、JoggerとRunnerも買えばよかったです。mintの際にJoggerやRunnerが出る確率が上がるみたいです。レベル上げに全てのスニーカーを使って運動しないといけないのかなと思っていたら違いました。)

● 歩いた距離:11.53キロ

● 歩くのにかけた時間:2.7時間

● GST 報酬:100.78GST (1GST = 3.23USドル)

● スニーカーの修理、レベルアップなどに使ったGST:60.78GST

● Mint用に貯金:40GST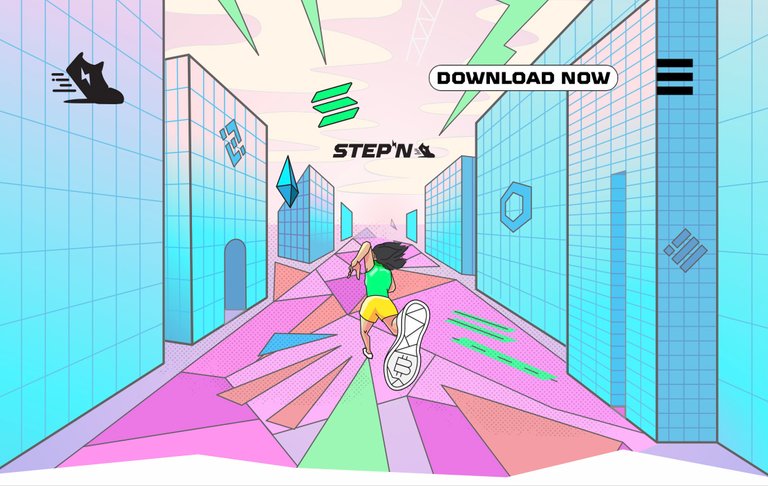 Image borrowed from STEPN
☆☆☆
That's all for today.
Thanks for visiting!
いつもありがとうございます!