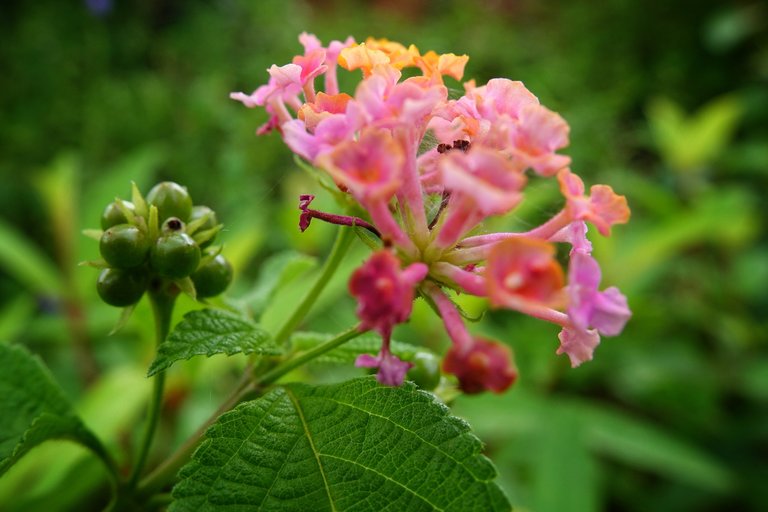 What made me fall in love with this Lantana Camara wild plant? they have quite a contrasting color and that makes them look very beautiful among the green leaves and seeds.
Interestingly, this wild plant can change color in certain phases. It has 3 colors in its growth phases. When it first blooms, the contrasting yellow will look very charming.
Entering the growth phase of blooming, the color of Lantana Camara changes to a bright orange. Likewise, entering the third phase, which is when he is about to fall, the color of Lantana Camara changes to pink, which begins to fall off his flower buds.
If you have ever encountered this plant, try to pay attention to every phase change that occurs in its flower color, and it is one of the most amazing and beautiful nature offerings, right?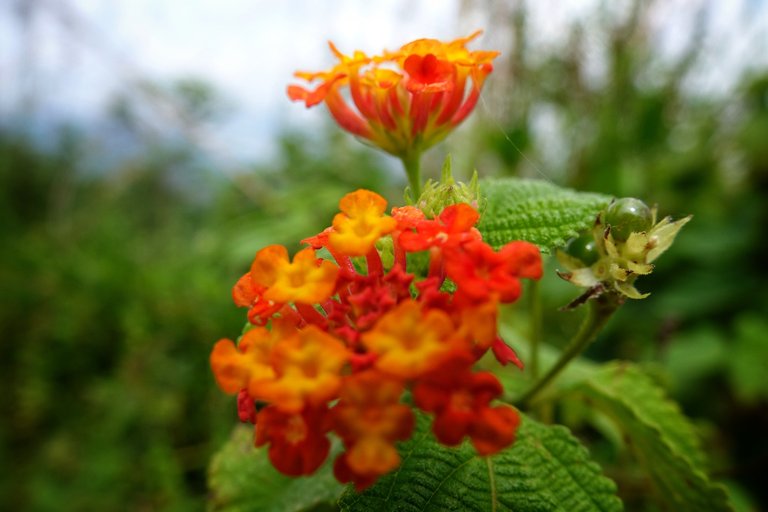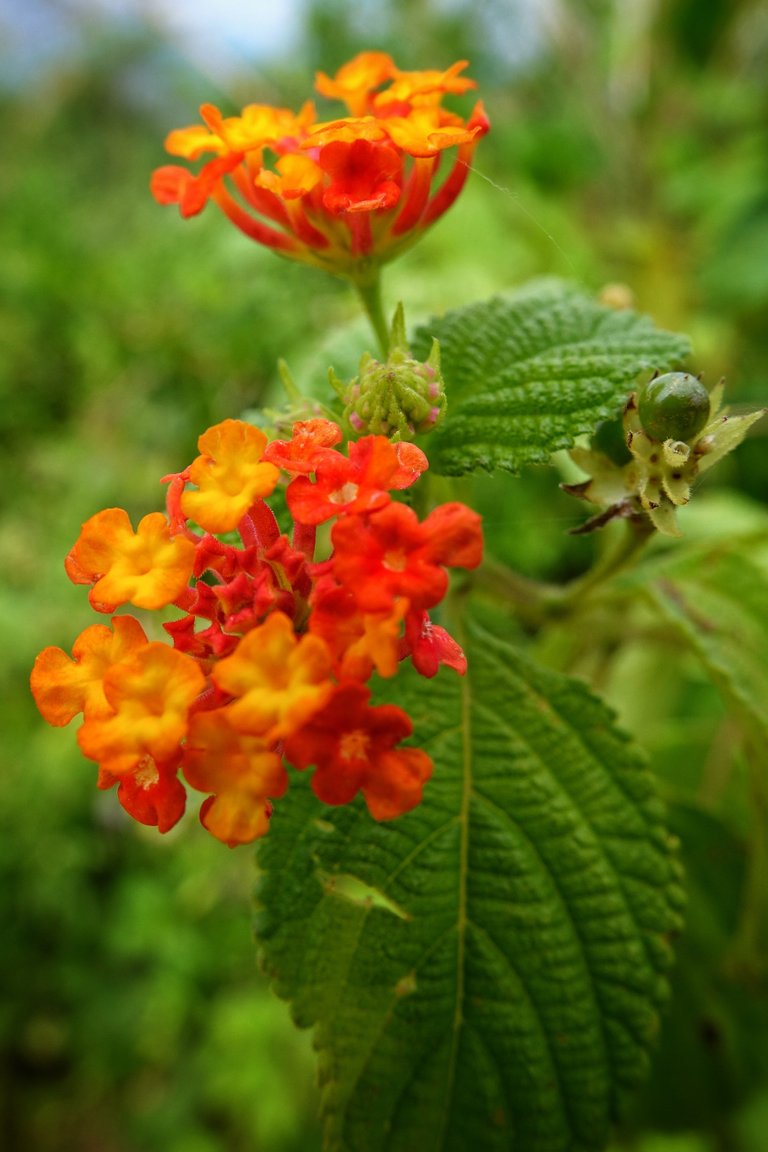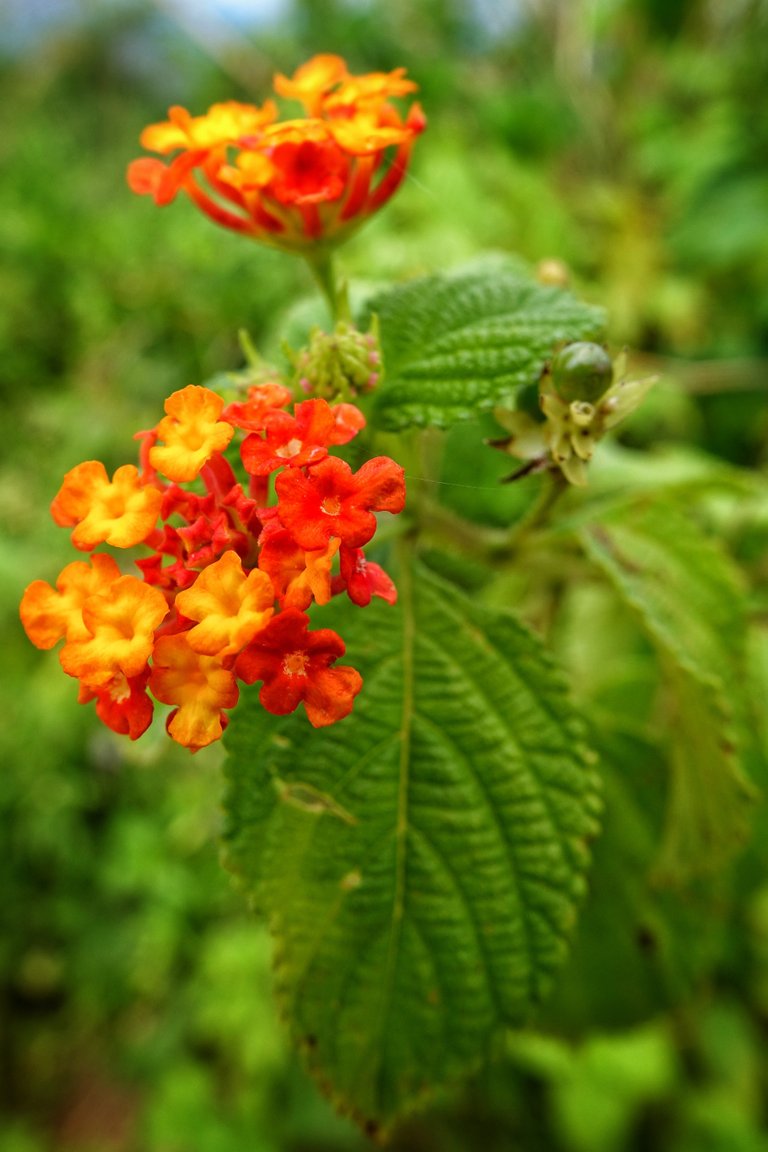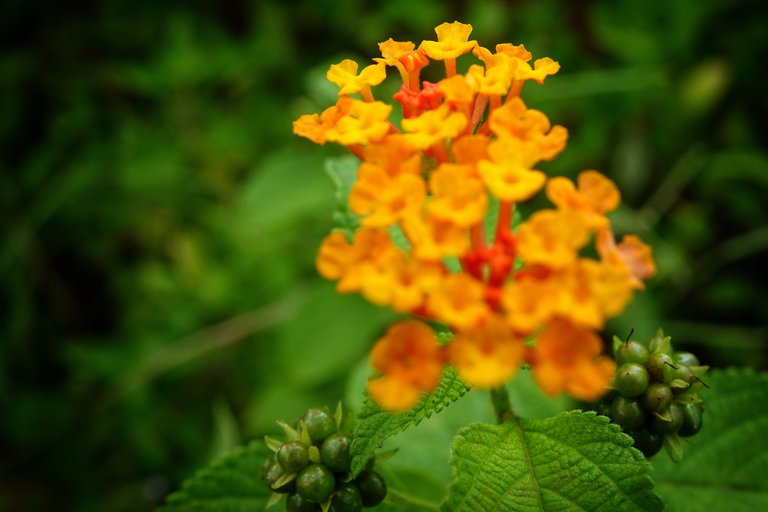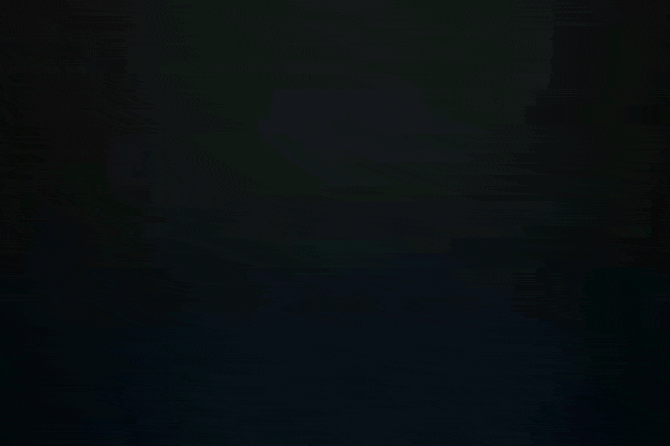 Hive Gift by @doze