Goodday guys,
I drew Yoda, Master Yoda from Star Wars. The reference image is a graphic realization from one of the first three episodes. As a kid back then, Star Wars was one of those movies I bragged about. After seeing it quite recently, I discovered that my understanding of the movie back then was very mediocre. So here you have it, Master Yoda
---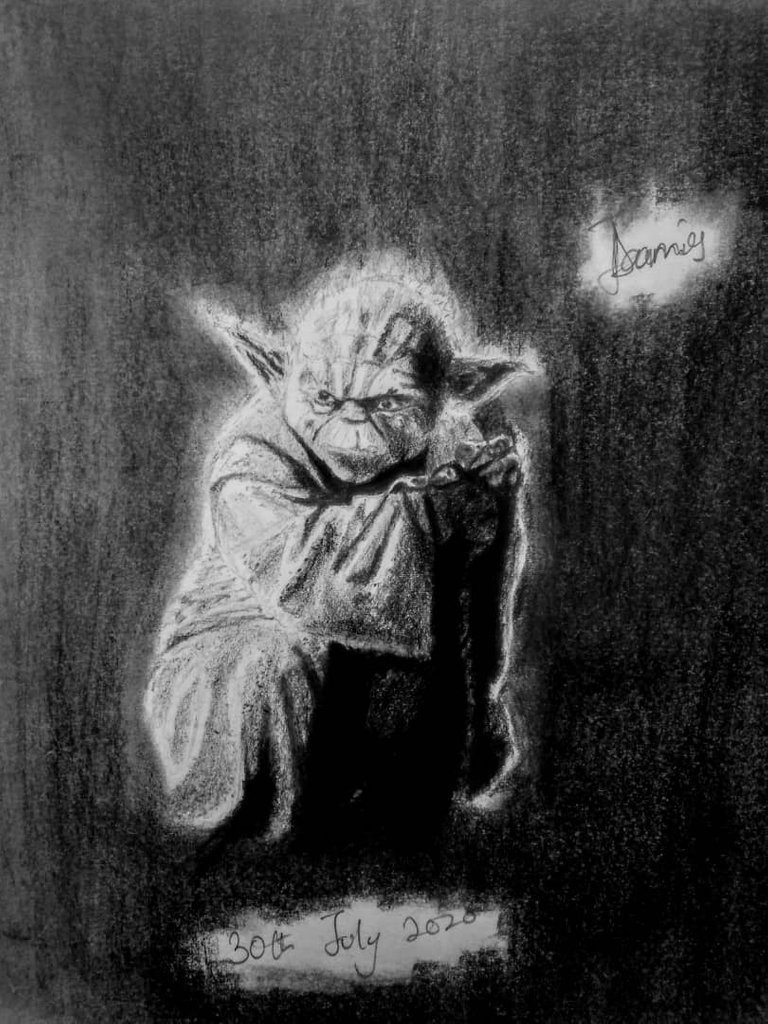 ---
PROCEDURES
I started out with the outline tracing first; the head. I'm trying to develop a sense of accurate proportion - for some days now, i've stopped drawing the full outline, I try to base everything on my artistic intuition.
---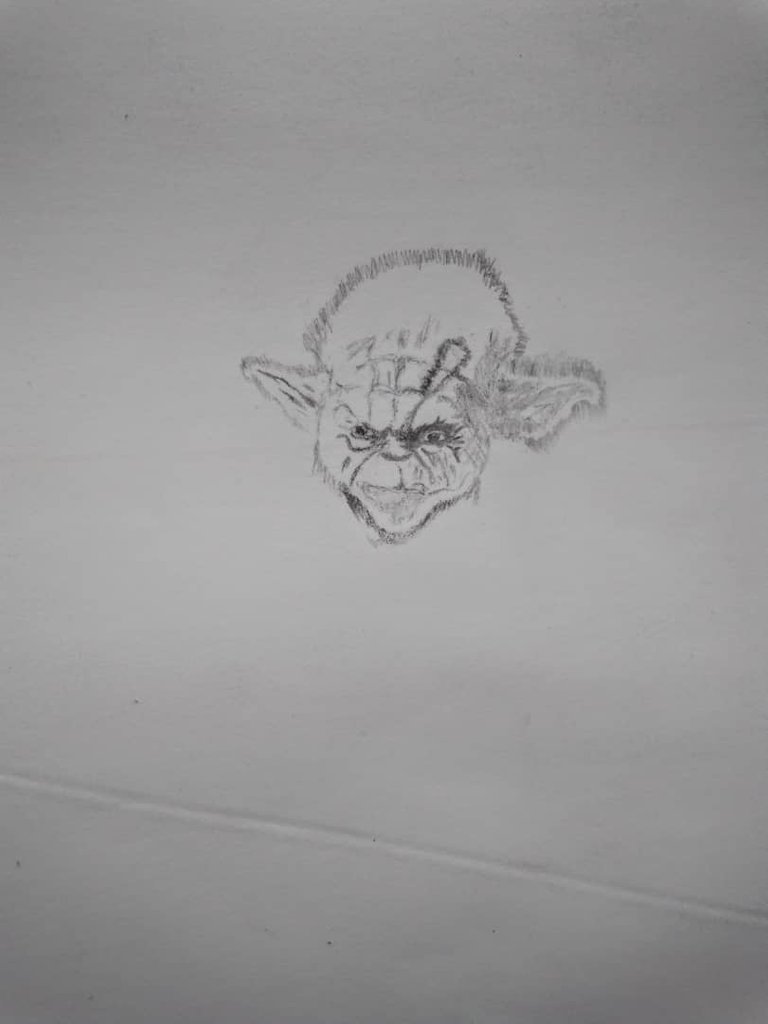 ---
Soon the head was out of the way, I began shading out some obvious depths. I also at different instances did some pointillism underneath some shadings to show a more vivid contrast
---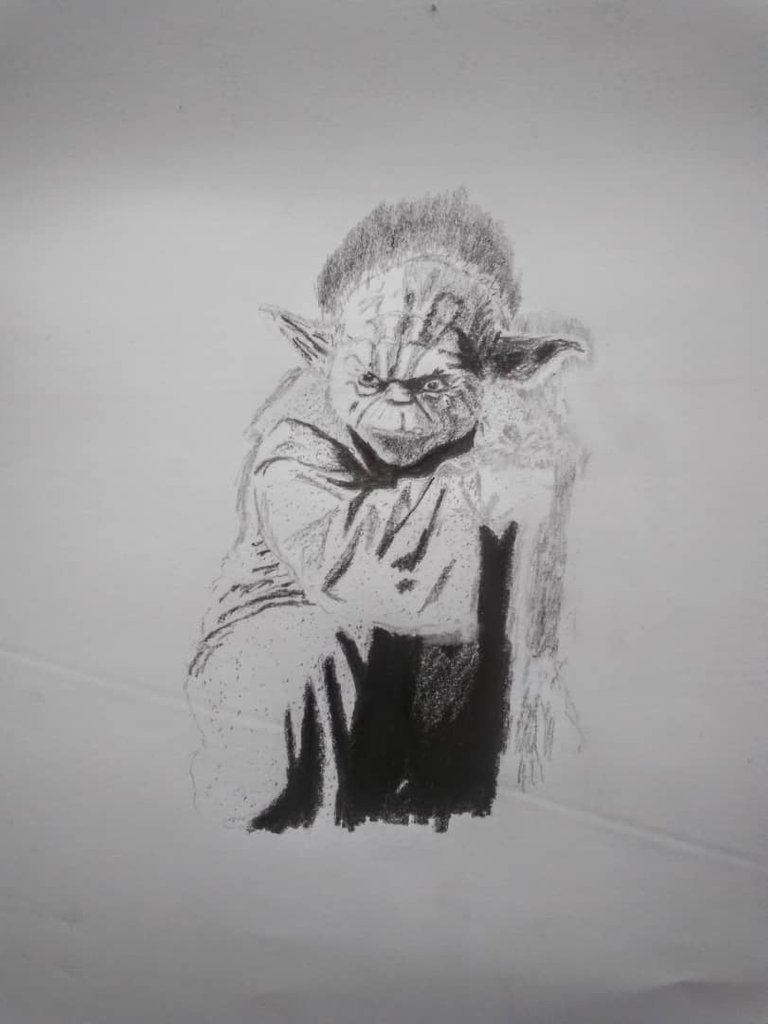 ---
Once the major highlights were added, I started fading out the background. My intention was to arrive at an identical image as with my source but I was hinted so I did something contrary.
---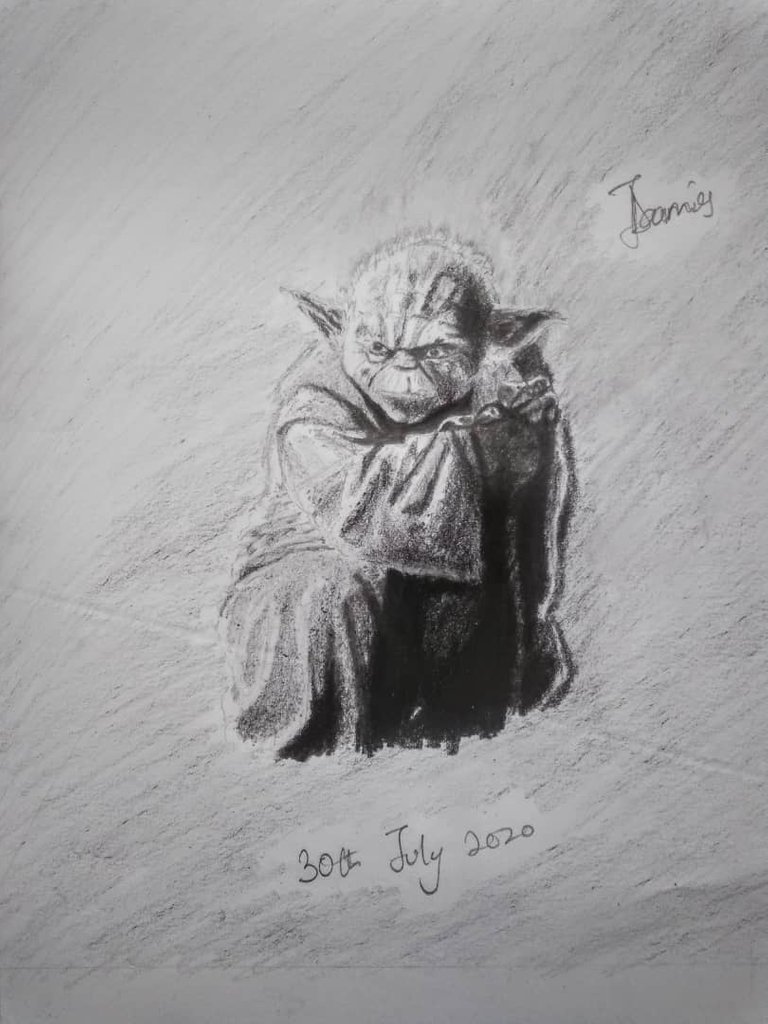 ---
For the first time in the two weeks of my sketching career I blended the background. Believe me, this was not what I pictured. I had some wild imagery perfectly cooked up in my mind but I must admit, this still came out great.
---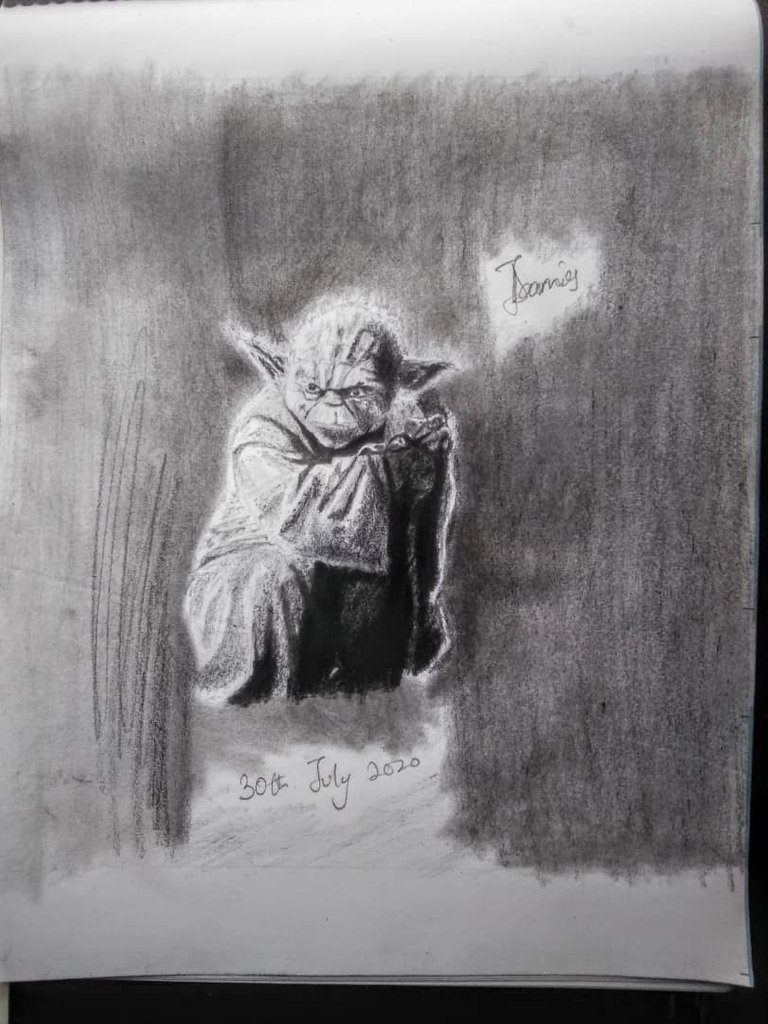 ---
---
The Pencils used for the sketch are 6B, 8B, and 10B.
---
---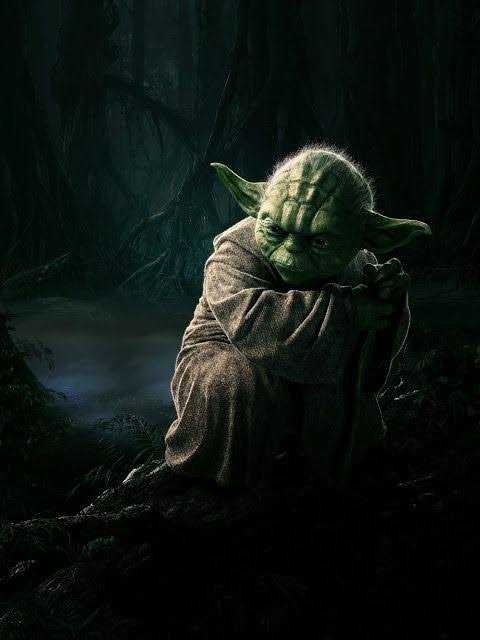 Image Source;
Source
Contrast exist in this photo and the one I sketched because I edited it and added more light to the black and white figure. I would have graciously uploaded that but I have no source to attach to it.
---
---
Please do leave a comment, let me know what you think. Thanks for stopping by, see you guys tomorrow.