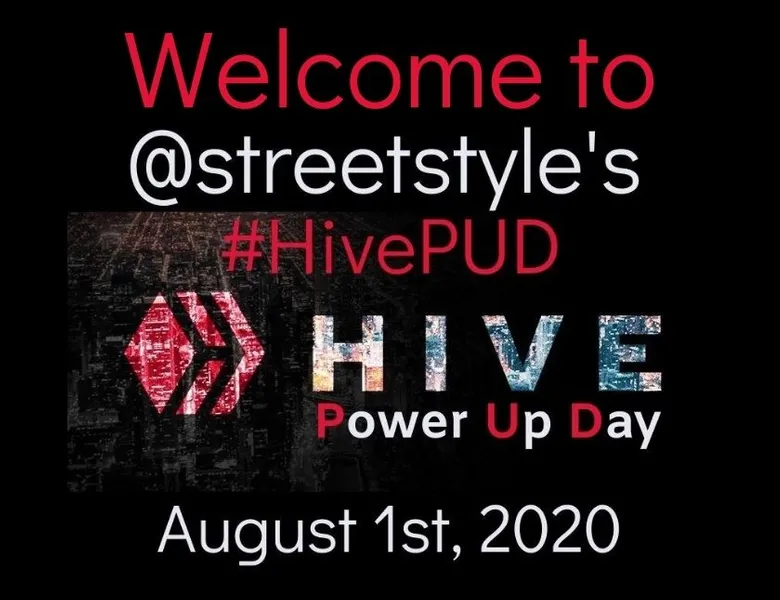 Source
So, it's that time of the month: Hive Power Up Day. When I announced that I'd be participating this month, I said I'd be doing things a little differently. The reason, I said, is because I would not be using my HBD to buy Hive as I've done in the past. This time of Covid means I need to keep a liquid rainy day stash. The fact, too, that Hive Backed Dollars are being "printed" is good for us: it means that Hive has some real value and which is why we invest in crypto. We want a return. I speak for myself, of course. You make your own decisions. I am not a financial adviser. Disclaimer done.
Powering up
What I'm doing for the moment and because I'm a very part time Hivean - working to earn fiat to pay the bills most of the time - is to power up all my liquid Hive - such as it is.
The grand sum of 0.111!!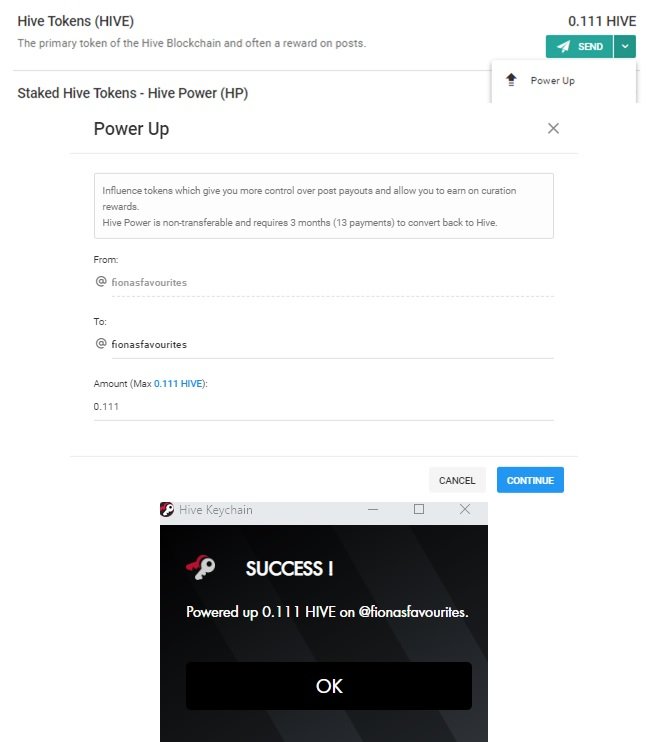 So, clearly, I'm not in the runninng for a brilliant bee badge from
@hivebuzz
, but that's not why I'm doing this. It's because we do want Hive to go to the moon. Some of need that to happen.
Saving the rewards
Half way through July, it dawned on me that notwithstanding my intention to #HivePUD, I'd probably not have much Hive to power up. So I decided to "save my rewards" and claim them all on 1 August. Supposedly to show you what it would do to my account. Anyhow, I failed dismally that didn't quite work. I was checking in on @dapplr via my phone not long before turning out the light and managed to accidentally claim my rewards.
Stupid is as stupid does....
Anyhow, I made a point of stopping and today claimed the rest. Nearly 32 HP.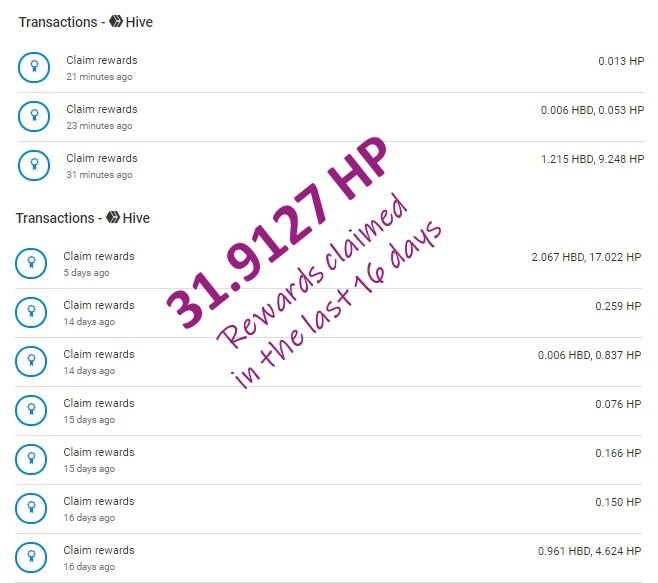 Keeping promises
As promised last month, and in my announcement post, I will be delegating 50HP to two accounts selected by @traciyork and her band of helpers that meet these criteria:
Less than 3 months old
Have less than 100 HP in their wallets when they power up
Have a reputation of less than 55
Follow the rest of the instructions in the announcement post and make sure you read the small print. @traciyork and I will stick to the rules. The end.
A helping hand
Last month because there was no @pifc member nominated for a delegation, I delegated to @beckie96830. I discovered that she has had a month from hell in her life, so hasn't been unable to be as active on Hive as she wanted or make best use of the delegation. So she will keep that delegation for the rest of August. I do hope that August is a better month for her.
There it is. Thanks again to @traciyork for stepping in for @streetstyle. I do hope we see him back on the blockchain soon, but in the meantime, to I send best wishes to him and his family.
Until next time, be well
Fiona
The Sandbag House
McGregor, South Africa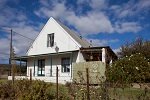 Photo: Selma
Post Script
In yet another aspect of my life, I offer
English writing, research and online writing tutoring services

writing - emails and reports, academic and white papers formal grammar, spelling and punctuation more information here
And then there's more:
If this post might seem familiar, it's because I'm doing two things:

re-vamping old recipes. As I do this, I plan to add them in a file format that you can download and print. If you download recipes, buy me a coffee. Or better yet, a glass of wine....?
and "re-capturing" nearly two years' worth of posts because of this.

If you're interested in a soft entry into the world of crypto currency and monetising WordPress blog, use the fantastic Steempress plugin to post directly to the Hive blockchain. Click on the image below to sign up


I also share my occasional instagram posts to the crypto blockchain using the new, and really nifty phone app, Dapplr. On your phone, click the icon below, and give it a go.

I also share the occasional post on Medium.

Posted using Dapplr