It has been a while since we created our last post but we have been working hard to introduce new stuff to the collection. We heard some people arguing about NFTs being very bad for the environment, so in this post, we want to introduce you to The Garage Series. And the introduction card is the Grim Oil, our way to show the world how much pollution our NFTs are going to bring to the blockchain, but of course, this will only be digital Grim pollution :)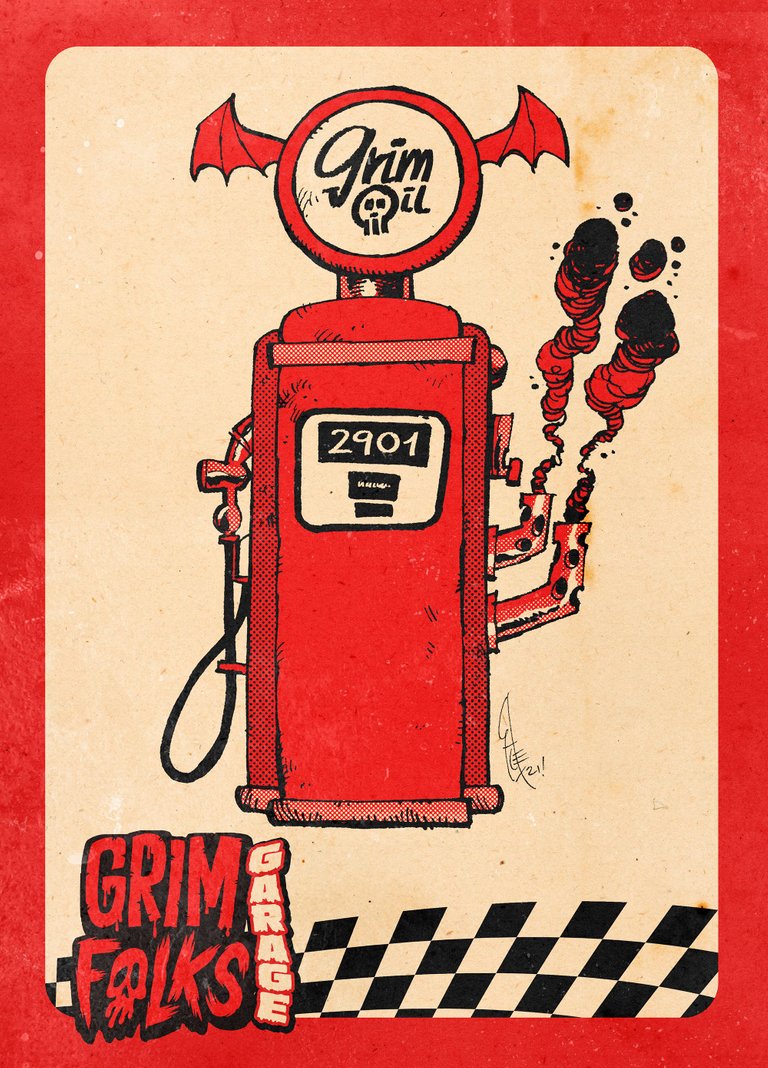 The Grim Folks are going to get engaged in a racing tour. They all are working on their autos to be able to win some of the races involved in that tour and very soon they will present them to you. New cards, packs, and mechanics will be introduced, and as you can expect from these greedy creatures, you will need to use your banknotes to deal with some of those mechanics and progress in the collection. We will announce very soon how most of this new stuff will be, but just make sure you keep your notes and sketch cards in your account, you may need them in some of your custom blends.
For those of you concerned about how much our NFTs will hurt the environment, take a look at this video from the WAX Foundation. You may be surprised.