We would like to thank you for the support you provide through Hive for the growth of our foundation.
Although @fundition ceased to exist, we have been looking for ways to find a way to receive donations for our project. In this way and after talking to several people in the United States who could provide us with support, we were able to create a campaign on Gofundme.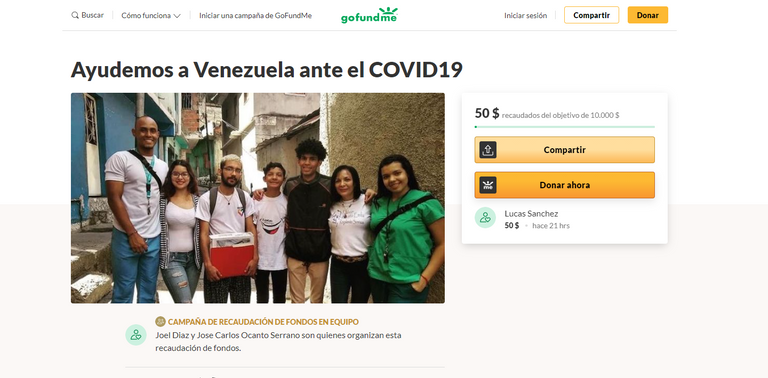 Through this campaign we are inviting people from all over the world to give a grain of sand to our foundation and to the support that we are doing day by day in the communities.
It can be said that Funda COVEN has been the first foundation in #Venezuela to reach the blockchain first under the name @aid.venezuela and now under the official pseudonym that governs the foundation, however the current support is rather little and we want that to change.
Our foundation wants to represent a change for some sectors of our country and we know that with your support this can be possible.
Again, we invite you to support this project and this campaign that represents a very important goal for our future.
Thank you very much.
---
Spanish
Queremos agradecer por el apoyo que nos brindan mediante Hive al crecimiento de nuestra fundación.
A pesar de que @fundition dejo de existir hemos buscado las formas de conseguir un medio para recibir donativos en nuestro proyecto. De esta forma y tras conversar con diversas personas de Estados unidos que pudiesen brindarnos un apoyo, logramos crear una campaña en Gofundme.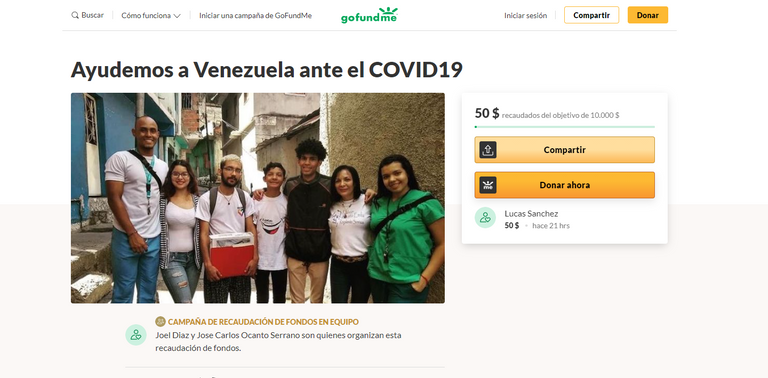 Mediante esta campaña estamos invitando a personas de todas partes del mundo a brindar un grano de arena a nuestra fundación y al apoyo que día a día estamos realizando en las comunidades.
Se puede decir que Funda COVEN a sido la primera fundación de #Venezuela en llegar a la blockchain primeramente bajo el nombre de @aid.venezuela y ahora bajo el pseudonimo oficial que rige a la fundación, sin embargo el apoyo actual es más bien poco y queremos que eso cambie.
Nuestra fundación quiere representar un cambio para algunos sectores de nuestro país y sabemos que con tu apoyo esto puede ser posible.
Nuevamente, te invitamos a apoyar este proyecto y esta campaña que representa una meta muy importante para nuestro futuro.
Muchas gracias.
---