Hey, peeps!
Today, I will be sharing a recipe for a local dish here in the Philippines. It's locally known as "Tinola" which is a chicken stew. Personally, it's a dish that reminds me of home. It's aromatic because of the generous amount of ginger into it. Also, the vegetables and the chicken are so tender which makes it soothing to eat whenever I don't feel well.
Before we dig into the recipe, let me show you the final look of the dish.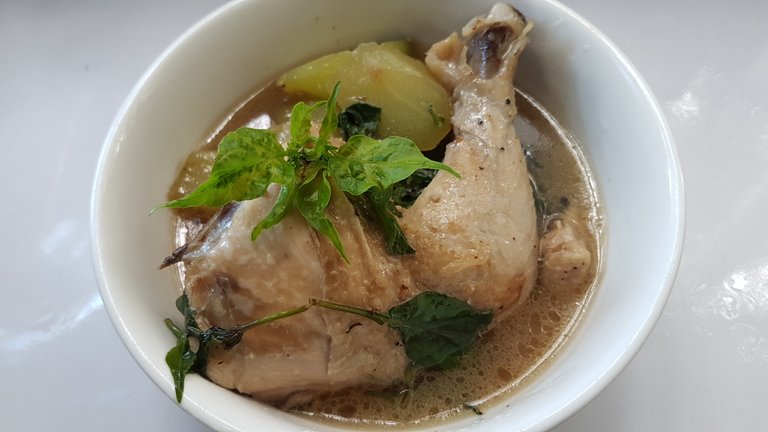 Main Ingredients
a kilo of chicken
ginger
garlic
onion
pear squash
chili leaves
salt (seasoning)
fish sauce (added flavor & taste)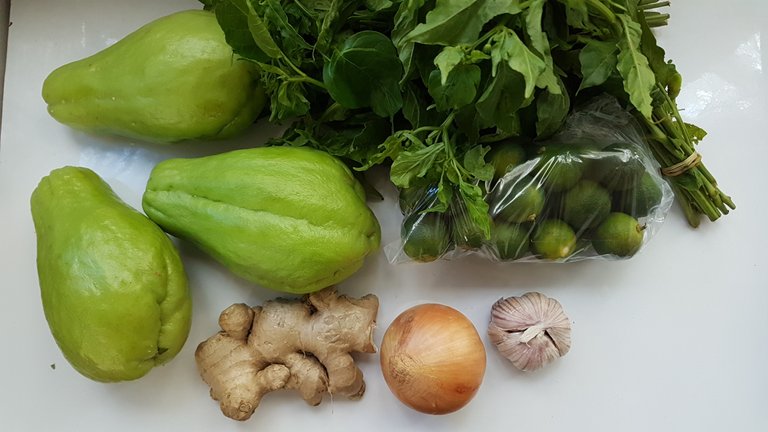 Let's prep the ingredients
Firstly, the chicken has to be washed and clean and then put to a quick boil to remove some impurities and a weird smell.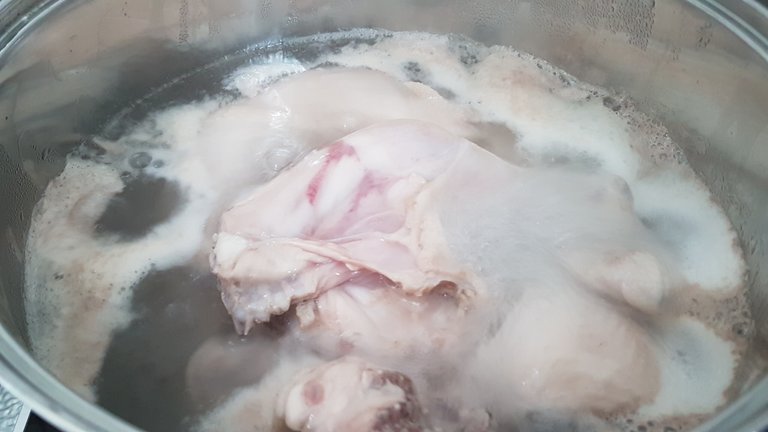 Clear off the foam floating around the pot.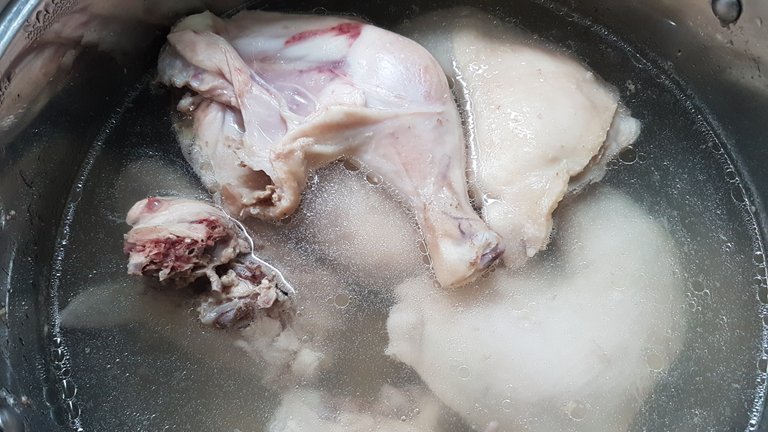 While boiling the meat, we can already prep the other ingredients. Let's start with the garlic, onion, and ginger which can be peeled and roughly chopped.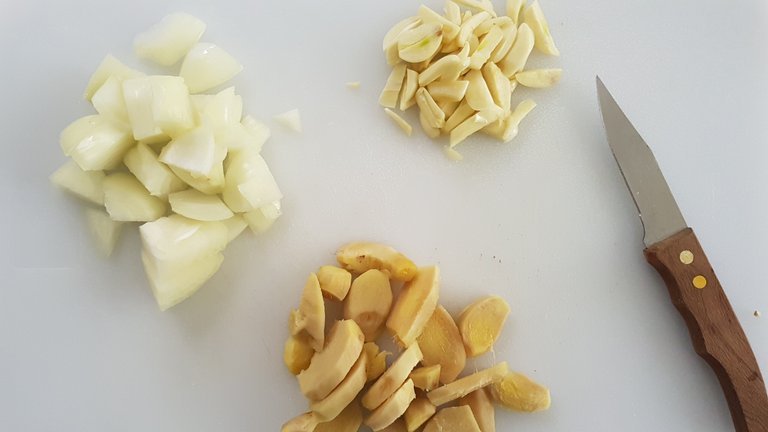 From here, the chicken should be ready after a quick simmer.
Saute time!
For this part, we have a sequence to follow. First goes the chopped onion...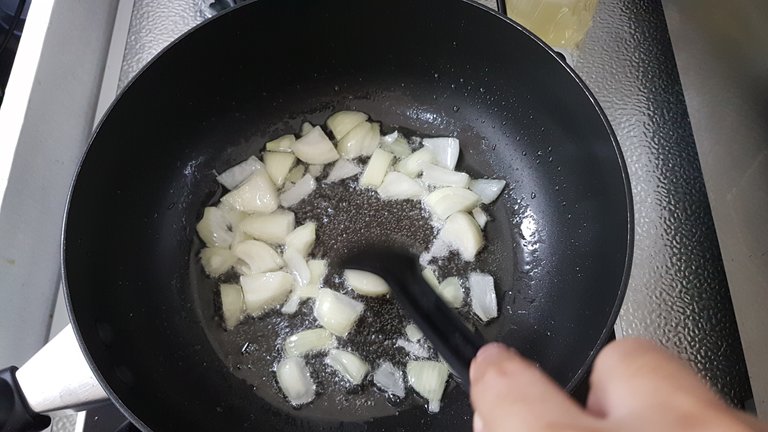 slightly caramelize the onions and then add in the garlic...
and then quickly followed by the chopped ginger...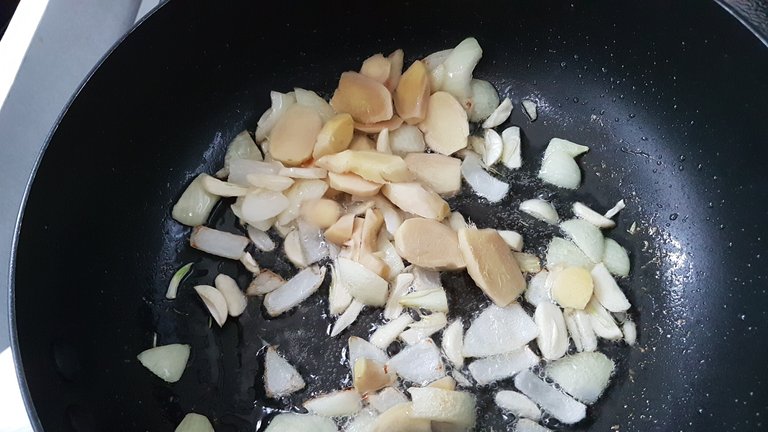 And then gently lay the chicken meat on top of the sauteed ingredients...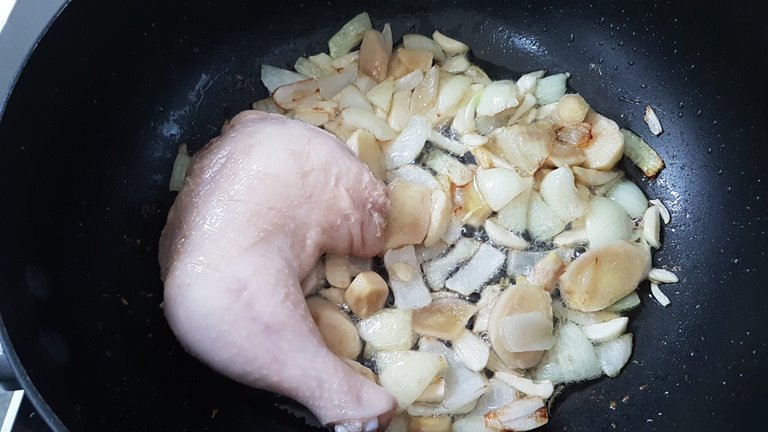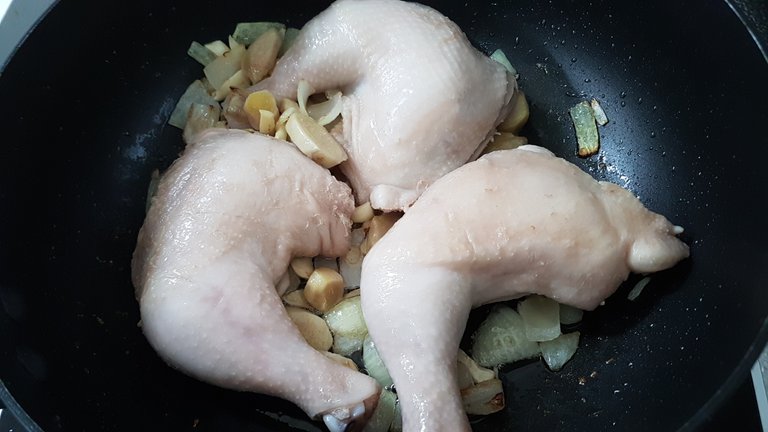 At this point, we can leave it to simmer for about 10mins on each side. While waiting for the meat to turn golden brown we can already prepare the vegetables.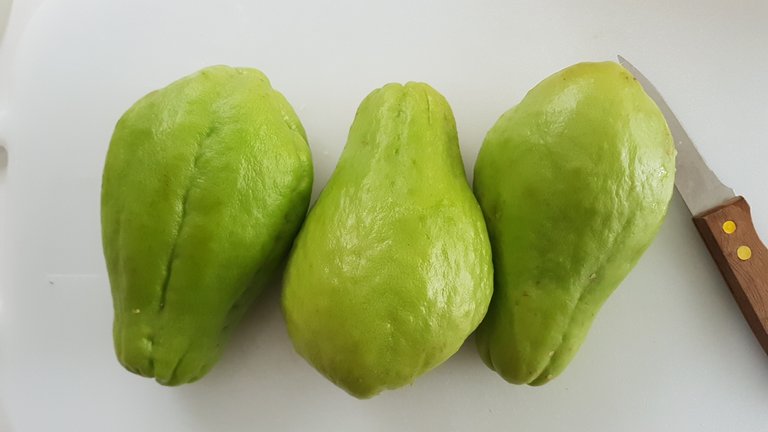 For the pear squash, we only need to peel and remove the seed and then roughly chop as well.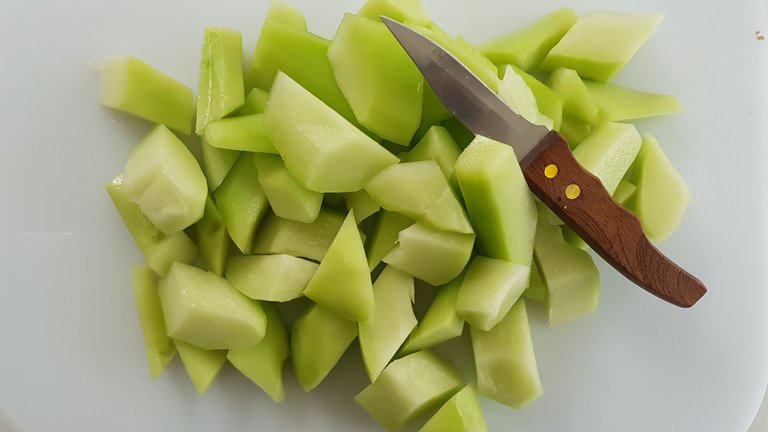 After simmering the chicken meat, we can already add the salt & pepper seasoning.
And then add the pear squash.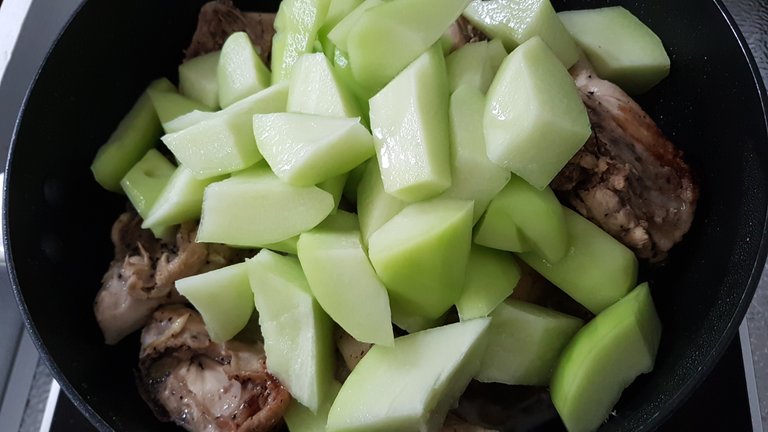 Add the chicken broth and continue to simmer until the meat and vegetables are tender. From here, we will have enough time to prepare the fresh chili leaves. We will only need the tops or young leaves.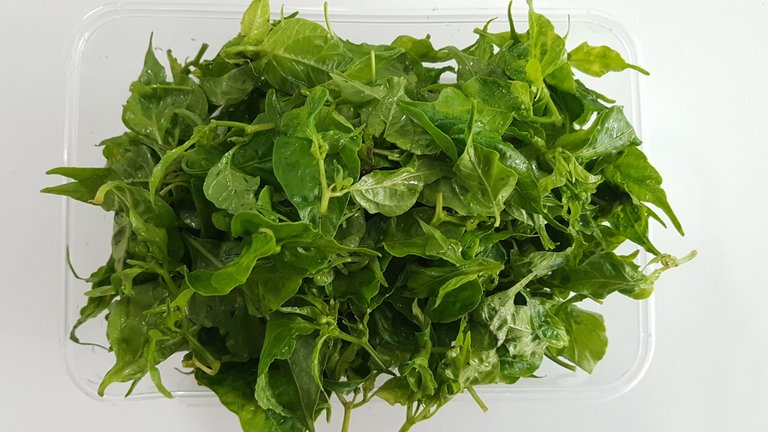 We will be adding the chili leaves on the last 3 mins of cooking.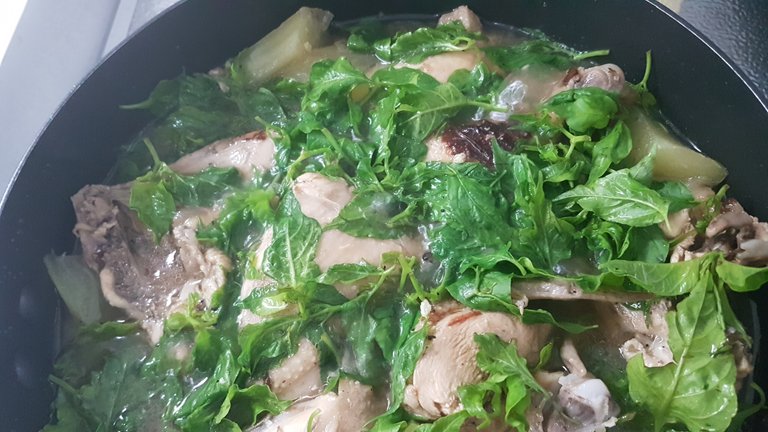 That's about it!