Rihanna is one of my favorite artists, I always listen to her songs and watch her music videos, so this drawing is completely dedicated to her, I hope you like it as much as I do.
---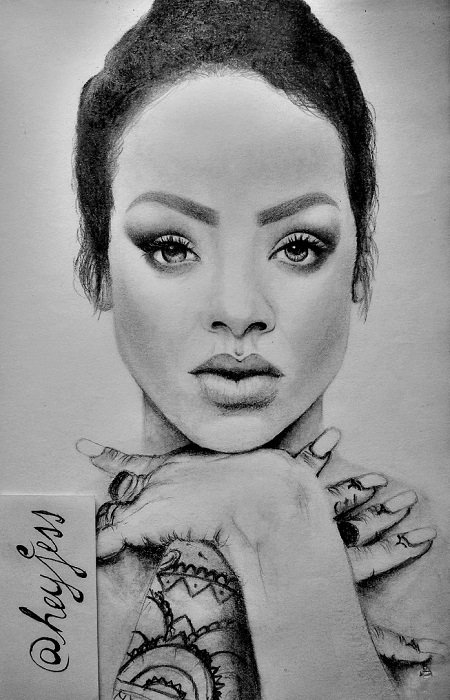 Original of @heyjess
---

P▪R▪O▪C▪E▪S▪S
---
I started doing the sketch on a white page, this time I wanted to do a little more hard work, a little more realistic.
After I had the sketch, I started working with all the details, shadows, lights, hair all. Until I get a result that I like in the drawing.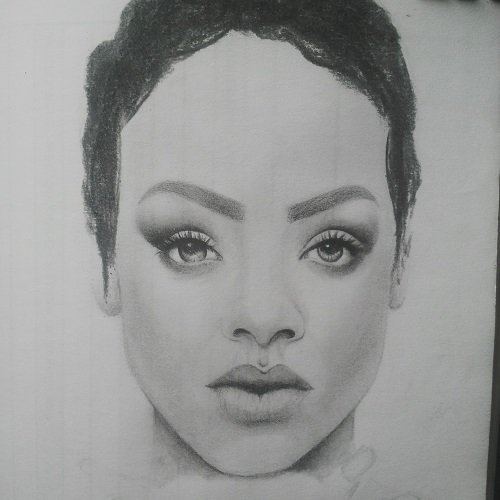 Finally I finished with the last details and I finished this drawing. I hope you like it.

⚫Final Work⚫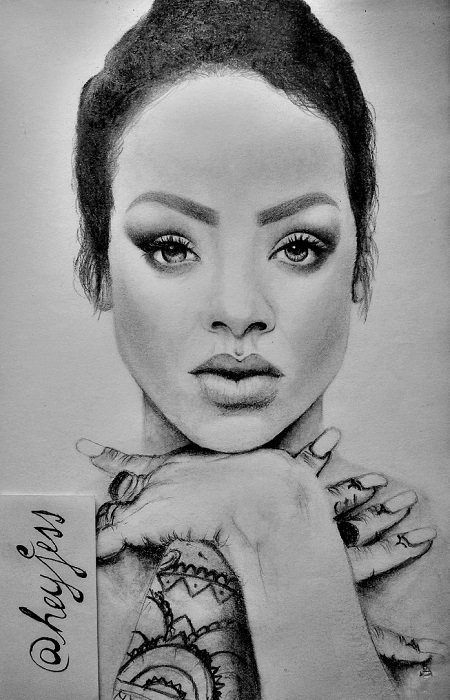 Original of @heyjess
---

Reference
---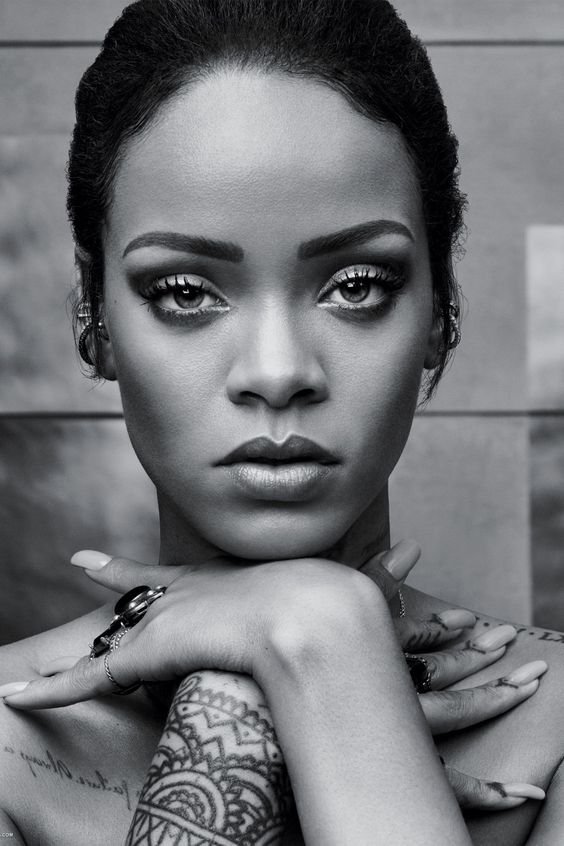 Link
---

Process Summary
---
---

Thank you for entering, leave me your comment of what you think about the drawing, I will be reading it.