Hello friends!
Here @fucho80 founder and administrator of Hope Venezuela and the HOPE DAY program presenting a new update of this program that is significantly blessing the lives of many children in Venezuela.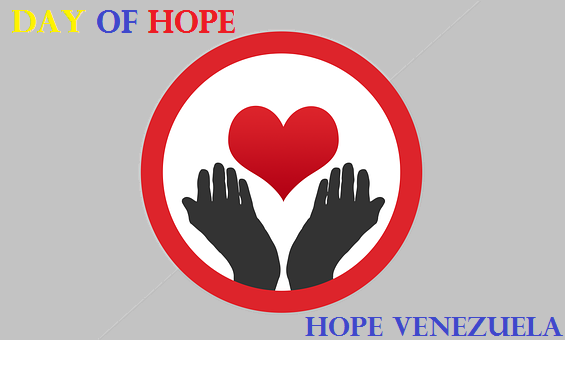 A month has passed since we started this breakfast donation program with children in vulnerable economic conditions with you; Today I share with you a general balance of what we have received and what has allowed us to make the resources that you have provided us through your donations and your upvote in each publication of the program.
First thing's first.
First of all I want to thank all those who are supporting us, it is necessary to tell them that without your help this program would not be possible, as we said from the beginning we support it, 1 HIVE can make a difference, we have not left anything but what we have received from your hand helps us to maintain this effort every week,
THANKS FOR YOUR GENEROSITY!
Balance sheet of the first month.
Four weeks have passed since May 12 when we delivered our first 50 AREPAS, and week after week we have the satisfaction of seeing the joy on the children's faces when we reach the benefited sectors.
To fulfill the program these weeks we have received from you a total of 105.2 STEEM and 65.1 HIVE, this sum has allowed us to deliver these four weeks in the sectors 473 breakfasts, which include an arepa stuffed with meat, plus a drink, in this case Natural Mango juice at every breakfast.
Evidence of delivery this past week.
Punta de Barquiz, June 3
Las Brisas, June 5
Thank you!
In this section, as every week, I want to mention all those who sent some STEEM or HIVE coins from their wallets, helping to bring joy to those most in need, without you it would not be possible.
Thank you: @ritxi, @ojerinde, @preparedwombat, @vlemon, @lanzjoseg, @lebah, @gandhibaba, @ireti, @ale.aristeguieta, @sofialanz, @josevas217, @xchng, @davedickeyyall.
Also to all those who support us with upvote.
All of you help to keep this program alive, in addition to thanking you, I invite you to continue supporting us, with your donations, upvote and snapchat to publications, on both platforms in both STEEM and HIVE.
Projections and final call.
This week we plan to increase the number of attentions atres to stay in that range, making deliveries Monday, Wednesday and Friday every week.
So we invite all those who wish to join this program can do so by sending 1 HIVE or more to the account @hope.venezuela, you can also do it by depositing your upvote in this publication and resteem so that it reaches more people.
---
Join us on this quest for hope!
Note: This publication is cross-posted on the STEEM and HIVE networks to reach more people.
We look forward to your support!
1 HIVE and your vote in favor can make a difference
Will you come with me to make a difference?