A Glorious day, Lockdown was lightened and the beach opened!
Few times in my life have I felt complete bliss being somewhere, however today was one of those times. It started much the same way as every other day for the last 30 days in quarantine. However today the quarantine was lightened a bit.
I went out for an evening bike ride, I took a few photos but then noticed that a beach that was blocked off the last 30 days was unblocked. Apprehensively I drove down the long pathway to the sand where there was no security guards telling people to go home.
Taking off my sandals I stepped in to the sand that squeaked like snow does on a cold morning however gentle and warm. the sun was starting to set and I walked across the beach to the ocean's edge, when the waves washed up over my feet… Bliss came upon me.
There on the beach, with ocean waves splashing over my toes, gentle tropical air blowing in, the smell of salt air, it was quite delightful. I forced myself to turn back around and leave after what seemed like forever. It was a good day... I hope tomorrow is the same.
Here are some photos. Enjoy!
---
This was my sunset drive that I thought was going to be like the others.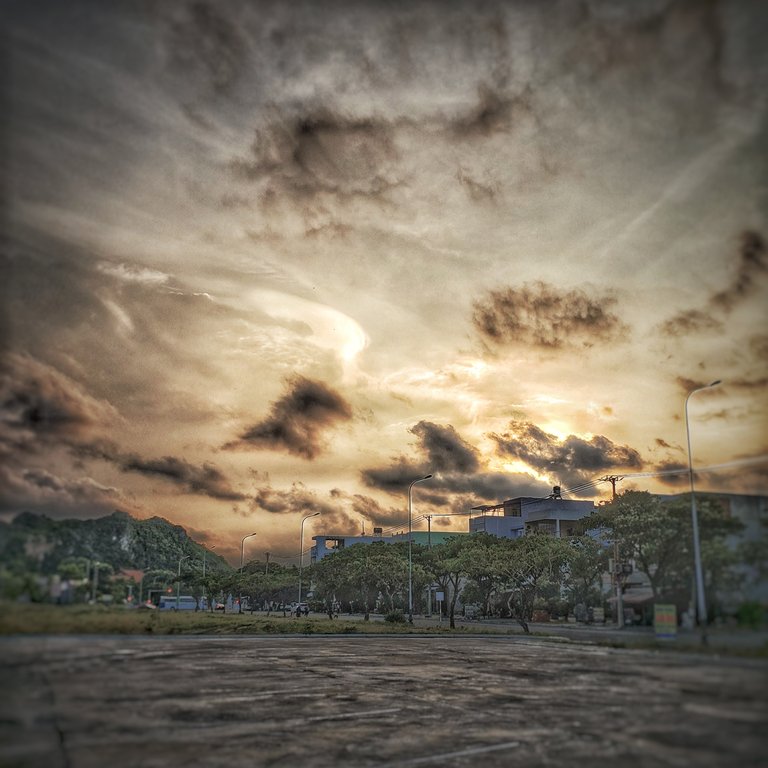 ---
I took some photos of the hills in the distance as people motorbike past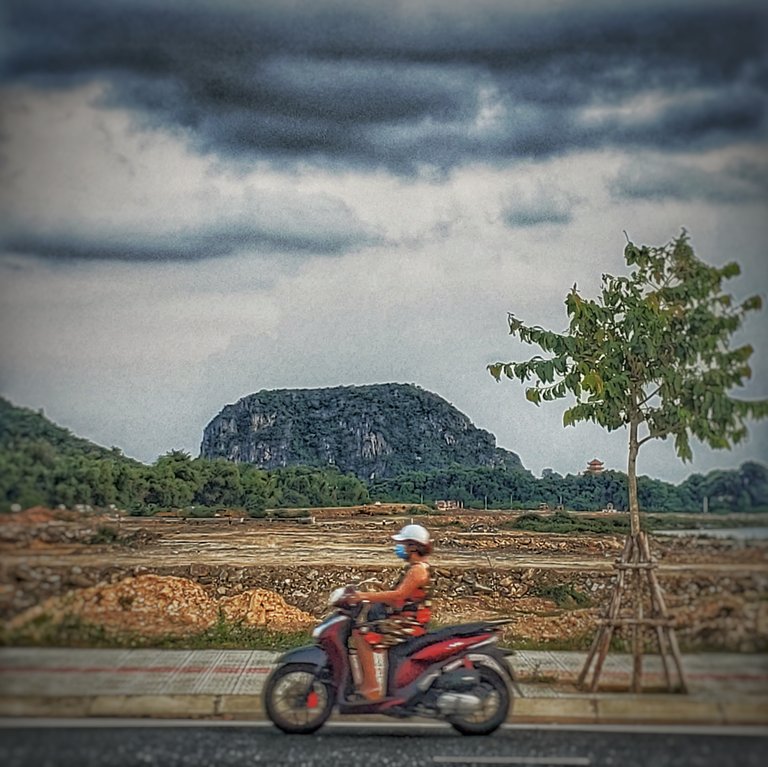 ---
Trying to find the beauty in the power lines.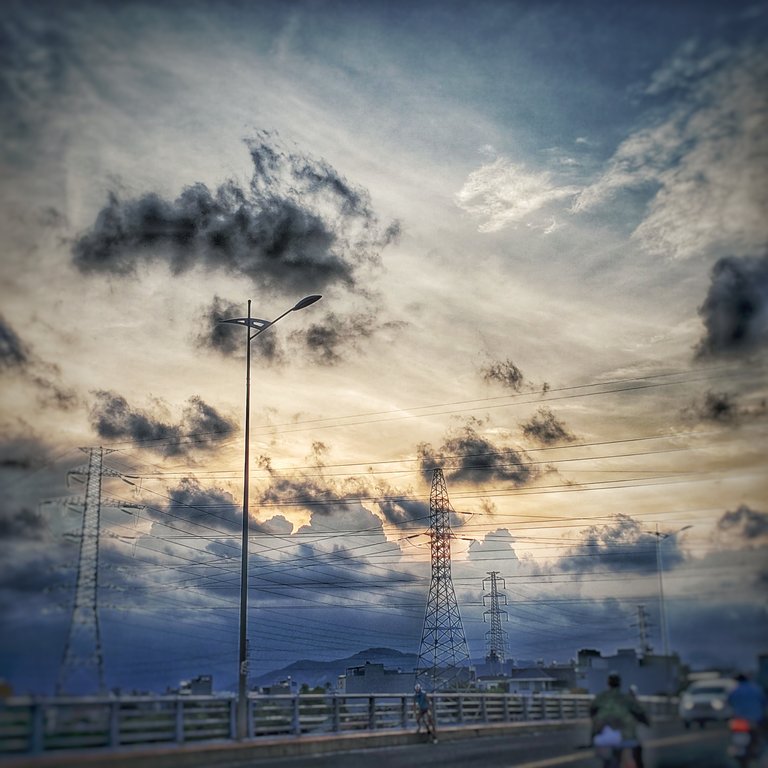 ---
Then the beach was open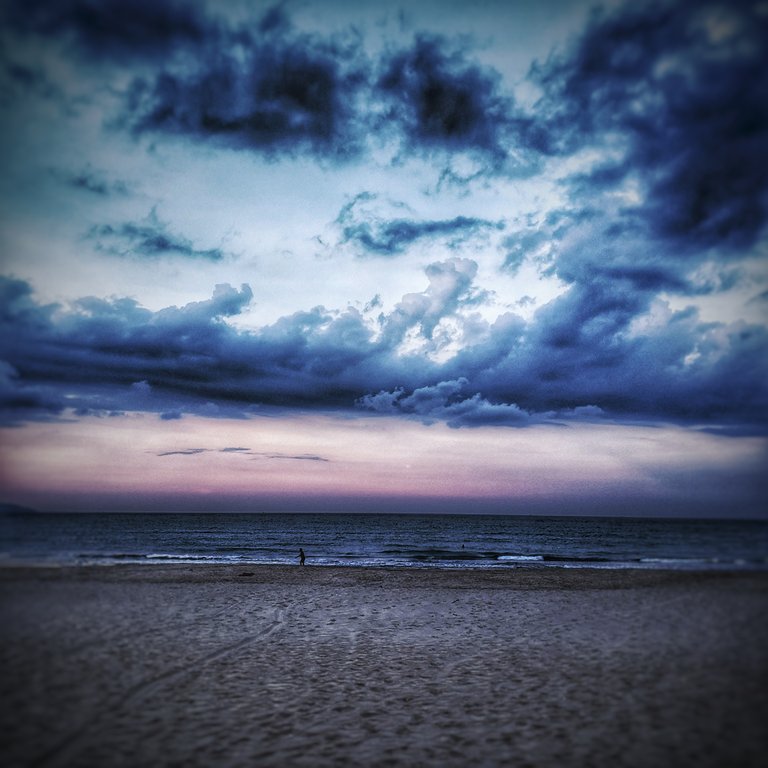 ---
I wandered out into its waves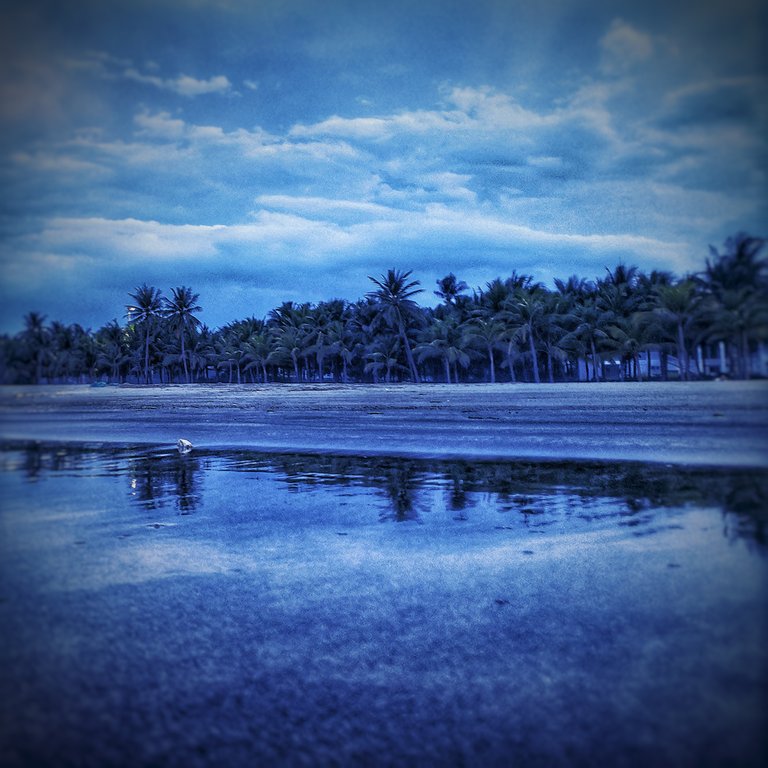 ---
The water was majestic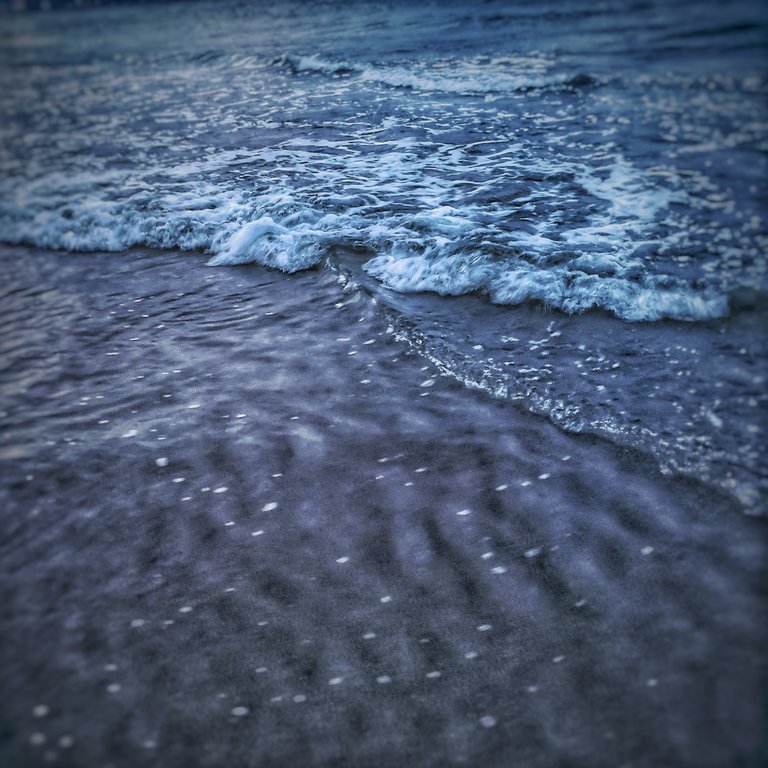 ---
It was raining off in the distance with thunderstorms but where I stood, only a gentle breeze.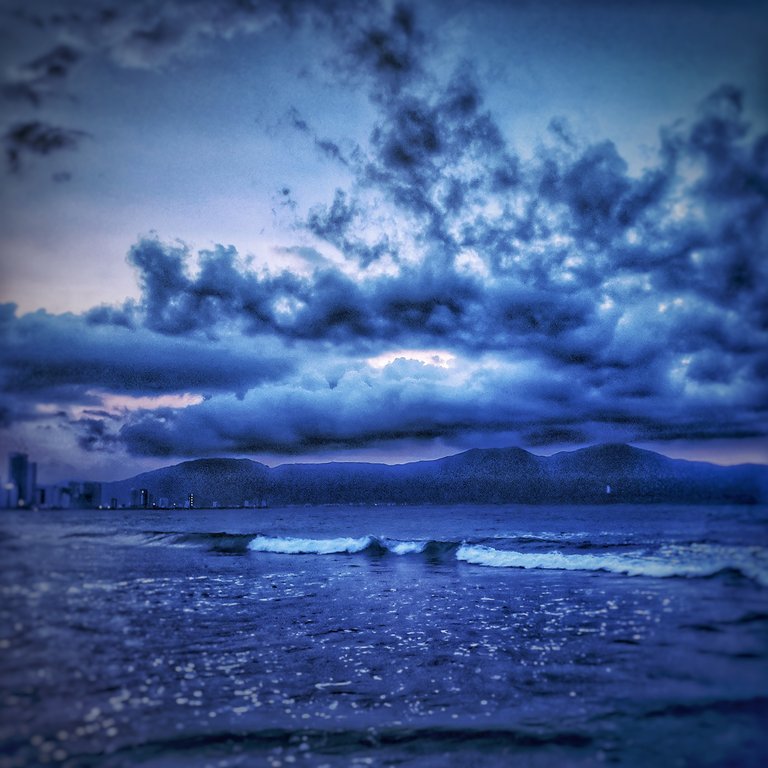 ---
So sad to have to walk off the beach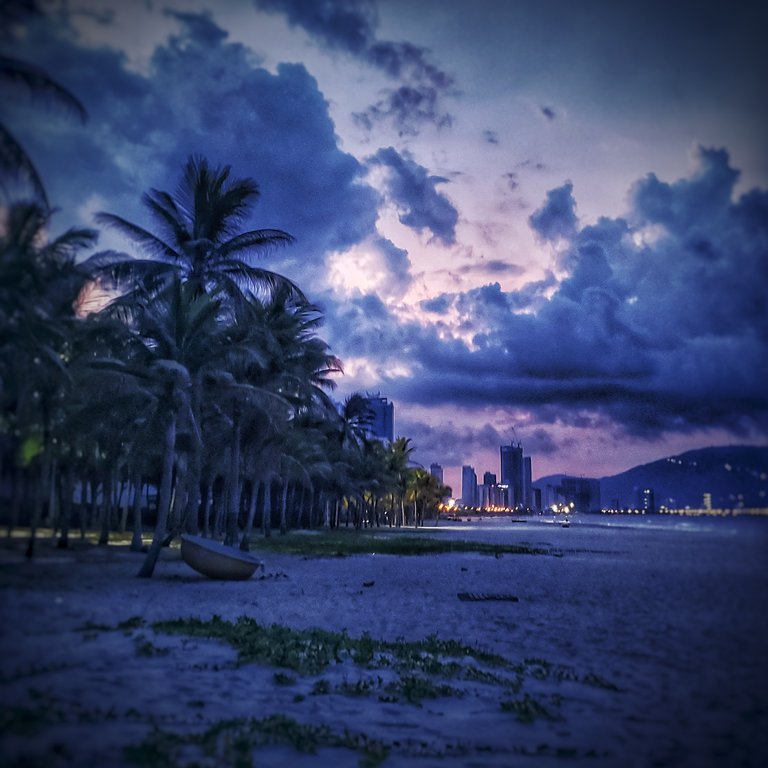 ---
I did sit on the boardwalk as the night set in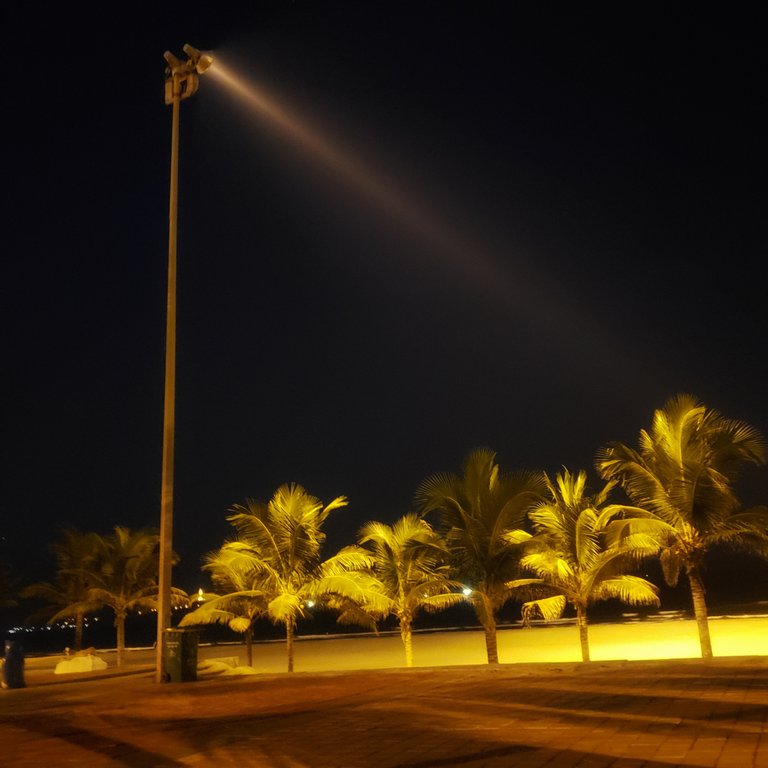 ---
I hope you had a great day as well my friends!
---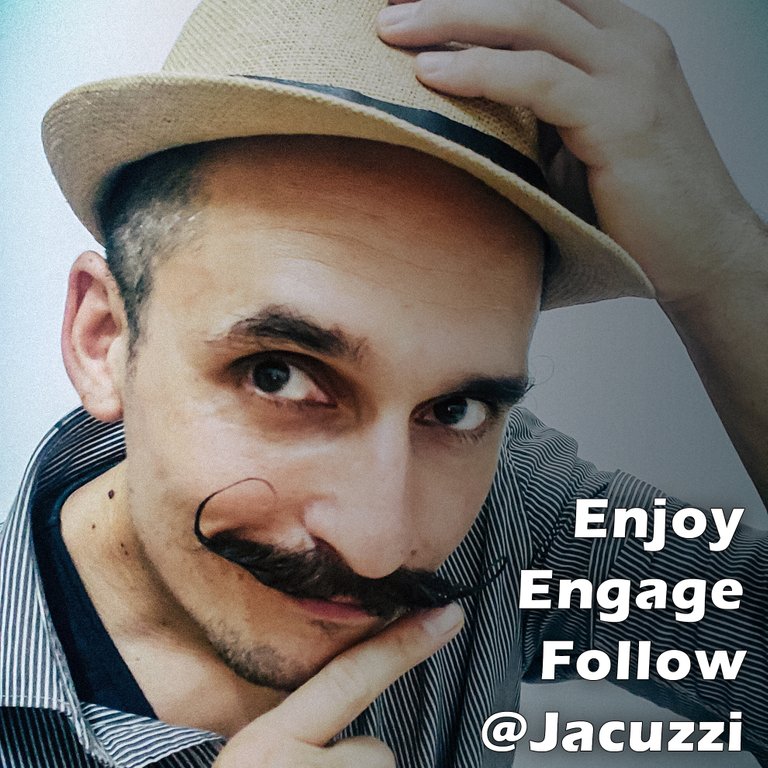 Help Support Ongoing Content
| | |
| --- | --- |
| Bitcoin (BTC) | 18zopjg9Y2VA1ouCqCZapN3UzdpK3UnMdm |
| Ethereum (ETH) | 0x849C33abCb753540fD0D6cDd25df05BC20a1254E |
| litecoin (LTC) | LdWUz5haDfkn4D1fxmte8nJePEGjJv6Lqh |
| Bitcoin Cash (BCH) | 1DRRtY3j5xzx6Dn9ofQgoosXdqGVsYYNcU |
| Helix (HLIX) | HPnubkb9FBtSZKPjRvqD166BX4vPK3GtAz |

Thanks for reading my post, you inspire me to keep posting!
Thank you for your support!