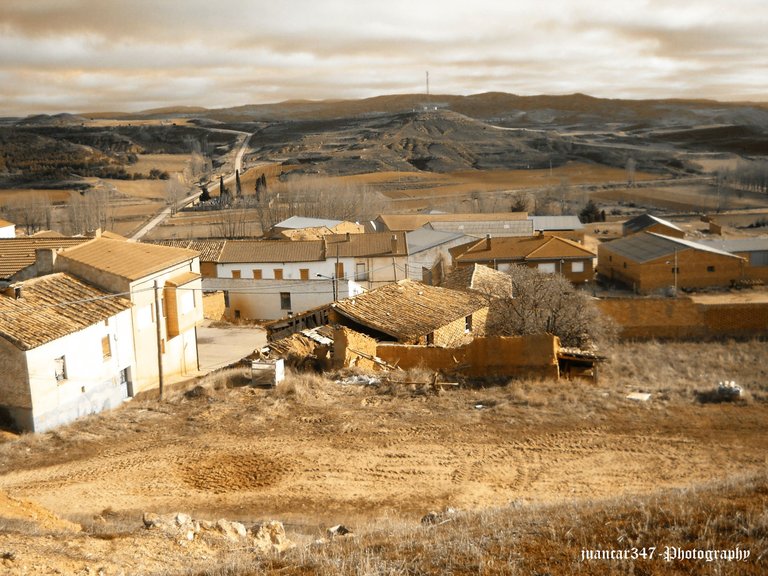 Ni siquiera cuando fue levantado por las manos encallecidas de alarifes agarenos y estaba en su máximo esplendor, podía ser comparado con esos castillos de fantasía donde los cuentos, limadas sus asperezas de crueldad por el bien de la infancia, situaban a hermosas princesas, cuyas cartas astrales, salvo los inconvenientes del guion, auguraban siempre afortunados natalicios.
[Not even when it was raised by the calloused hands of Agarean builders and was in its maximum splendor, could it be compared to those fantasy castles where tales, smoothed out their harshness of cruelty for the sake of childhood, placed beautiful princesses, whose letters Astral, except for the drawbacks of the script, always augured lucky birthdays].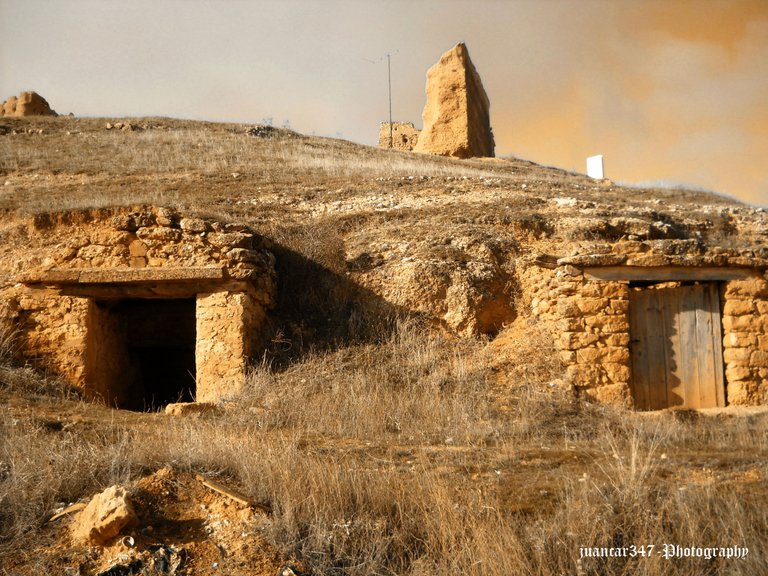 Tampoco se tiene constancia de que Simbad, ese Ulises musulmán diestro en enredos y extraordinarias navegaciones, arribase un día a los puertos de secano que le circundan, ni siquiera que en su tripulación figurasen las patibularias chicharras que ahogan su soledad cantando indolentemente en la áspera cañamera de sus tronos.
[Nor is there any evidence that Sinbad, that Muslim Ulysses skilled in entanglements and extraordinary navigations, arrived one day at the dry harbors that surround him, nor even that his crew included the leggy cicadas that drown their loneliness by singing indolently in the rough sugar cane from their thrones].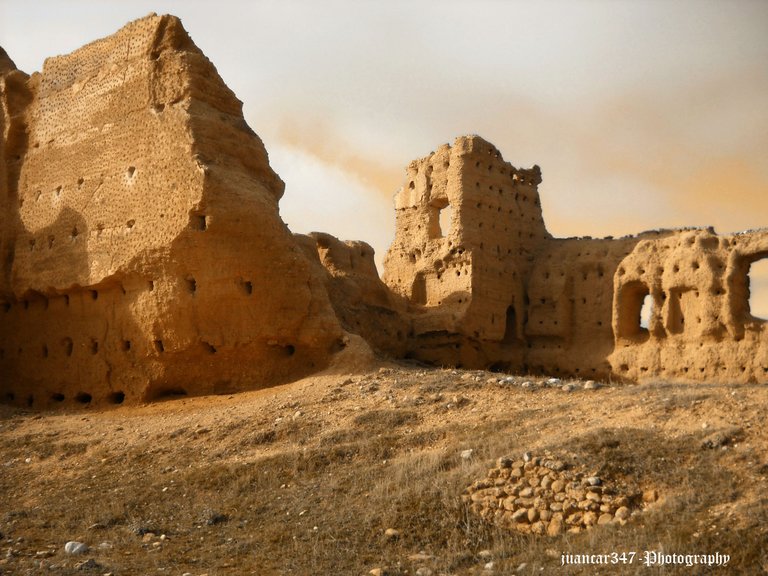 Se da por hecho, además, que el pérfido sultán lo desconocía por completo porque, según refieren los viejos del lugar, la resuelta Scherezade olvidó incluirlo en las historias de las Mil y una Noches y siglos después, los editores no querían saber nada del tema.
[It is also assumed that the perfidious sultan was completely unaware of it because, according to the old men of the place, the resolute Scheherazade forgot to include it in the stories of the Thousand and One Nights and centuries later, the editors did not want to know anything about it].
Se rumorea también, que en su concepción intervino en secreto el Rabino Löew y que al igual que hiciera con el Golem en el Gheto de Praga, en sus muros de barro grabó las fórmulas cabalísticas correspondientes a la Vida y a la Muerte.
[It is also rumored that Rabbi Löew secretly intervened in its conception and that, as he did with the Golem in the Prague Ghetto, on its mud walls he engraved the Kabbalistic formulas corresponding to Life and Death].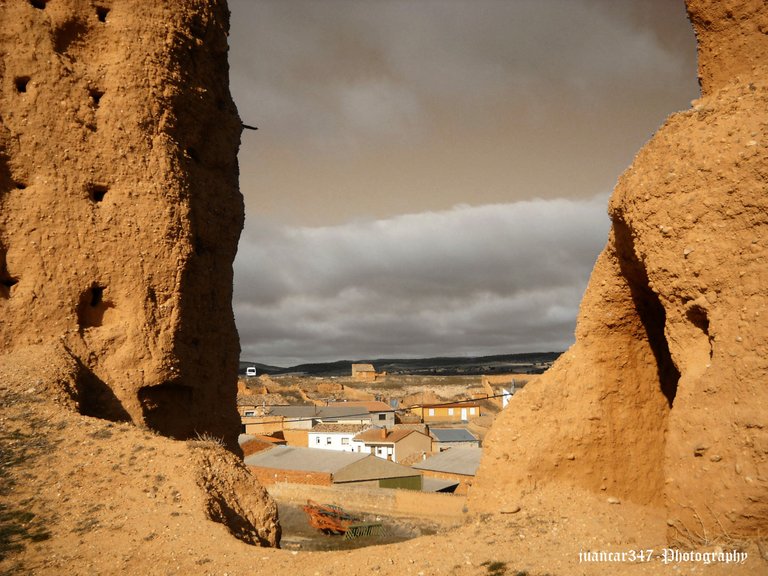 Por eso mismo, añaden las buenas comadres cuando el aburrimiento las suelta la lengua, que se dice de él que del barro nació y en polvo se convirtió.
[For this very reason, the good wives add when boredom releases them from the tongue, that it is said of him that he was born from the mud and turned into dust].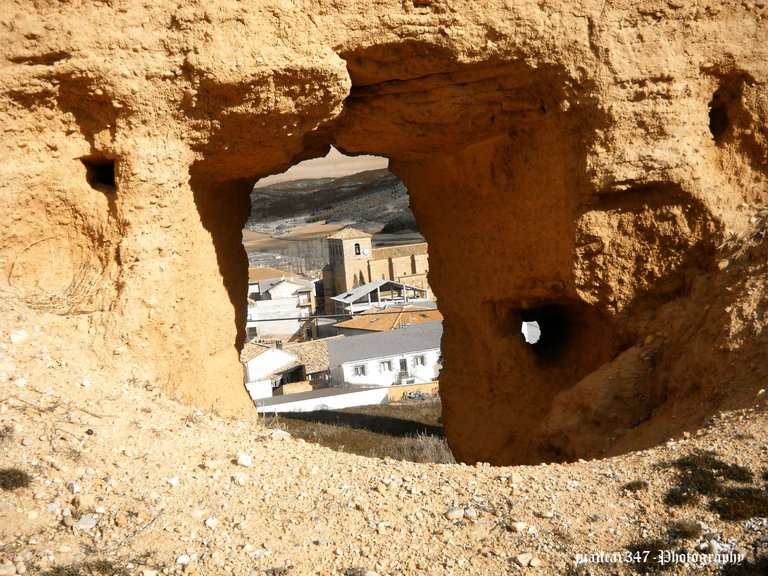 Hágase, pues, la voluntad de Dios.
[So the will of God be done].
AVISO: Tanto el texto, como las fotografías que lo acompañan, son de mi exclusiva propiedad intelectual y por lo tanto, están sujetos a mis Derechos de Autor.
NOTICE: Both the text and the accompanying photographs are my exclusive intellectual property and therefore are subject to my Copyright.