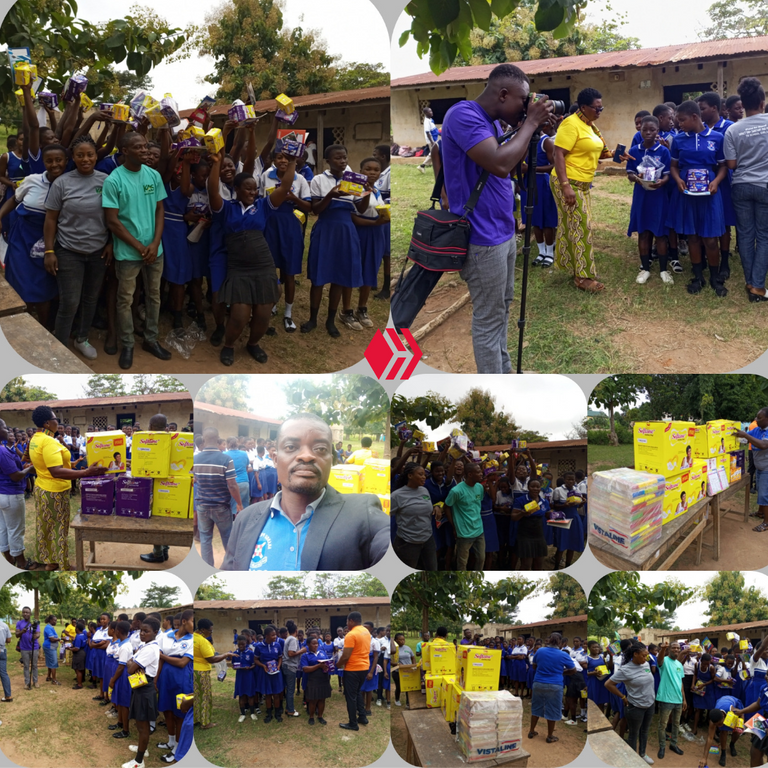 ---
It was such a great opportunity day to have this Philanthropic Non Governmental Organization called KAS Destiny Foundation in our School (Anansu Presbyterian Junior High school).
---
A brief History & Purpose of KAS Destiny Foundation
KAS Destiny Foundation is Non Governmental Organization (NGO) that supports Girls Child Education with some items that would aid our female Students in our District for improving quality education. They have been in existence for almost 3 years now.
---
As part of their work, they decided to distribute some items worth of Millions Ghanaian Cedis to some of Schools in our District of which our School was blessed to be part. Some of these items were Sanitary Pads, Exercise Books and Pens.
---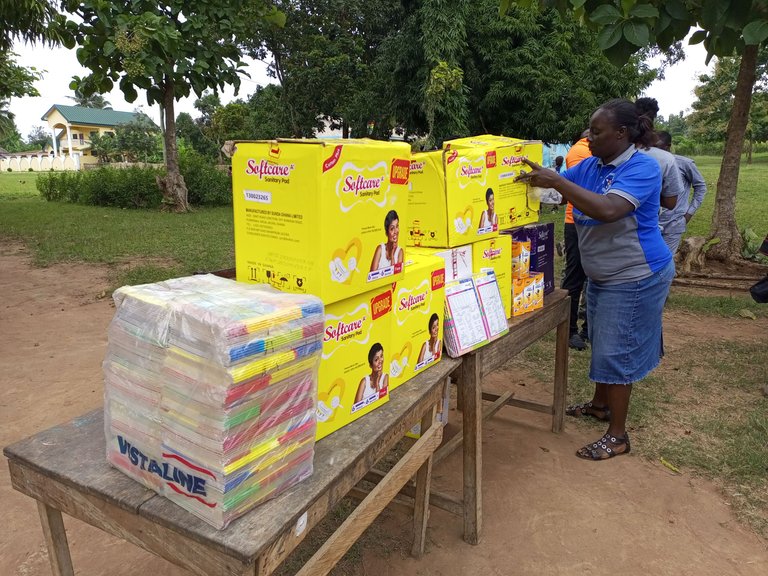 Items arranged on table ready to be distributed to students
---
Distribution of Items & Future Plans of KAS Destiny Foundation
When they arrived, we were in class room writing our exams. So, they had to wait since it was left with some few minutes for the end of the exams.
We gathered all the female students from Basic 7 to Basic 9 and some few primary school students for the collection of items. We helped them arranged the items they brought on tables to begin the distribution. Among the partners in KAS Destiny Foundation present were; the Founder of KAS Destiny Foundation, Nsuta District Presby Church Minister, the Girls Child Education Coordinator and other 2 representative from Nsuta Polyclinic.
---
Open prayer and purpose of gathering were delivered by the Girls Child Education. The Founder of KAS Destiny Foundation made a brief remarks about how they have planned to support Girls education this year and this was just the beginning. From their speech, they have determined to empower the female education. In doing so, there is the need to get rid of all barriers or obstacles that are likely to deny females from reaching great heights in their educational career. Among these are providing them some besic needs to equip them pursue their education.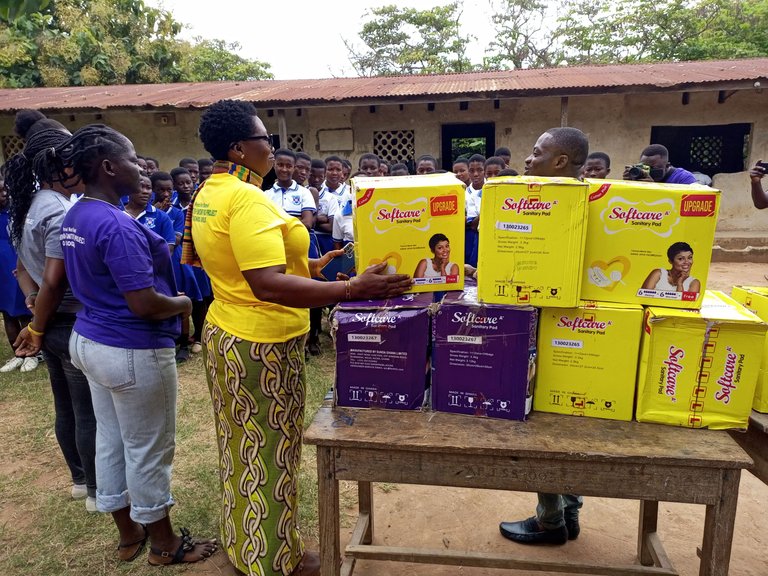 Talk from KAS Destiny Foundation
---
We began the distribution of the Sanitary pads, exercise books and pens to each students. Each student had 2 sanitary pads, 2 exercise books and pens.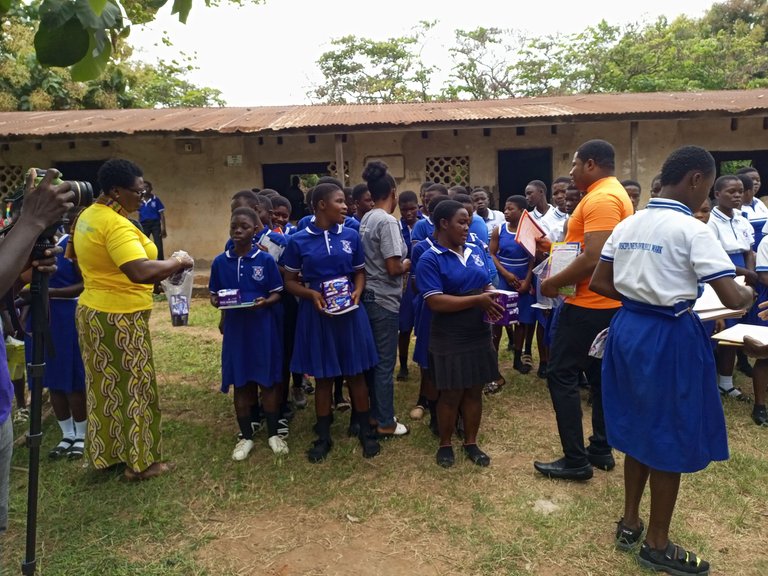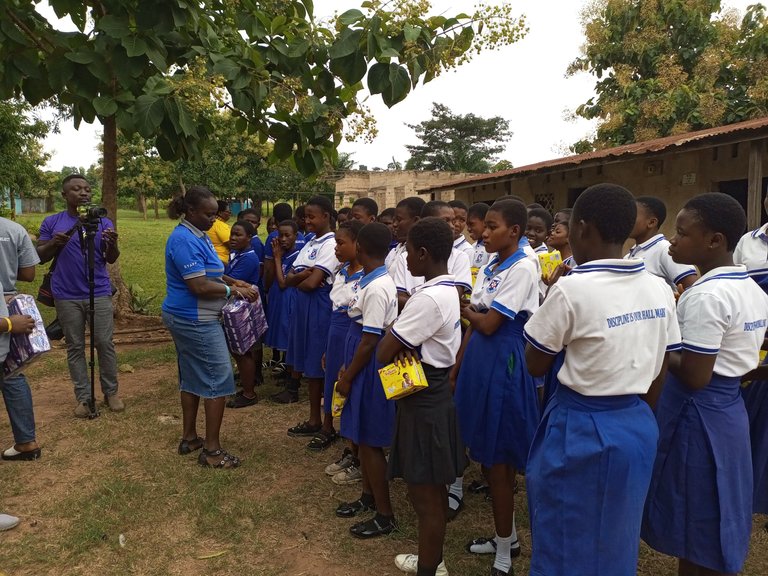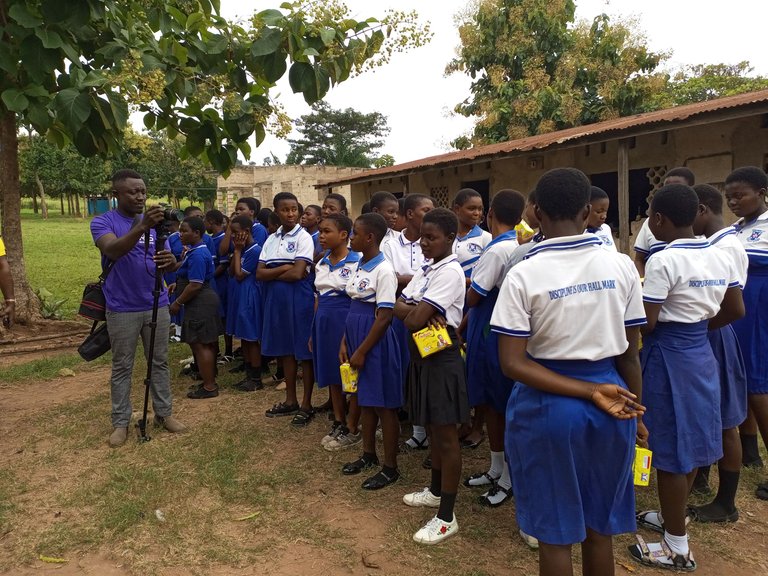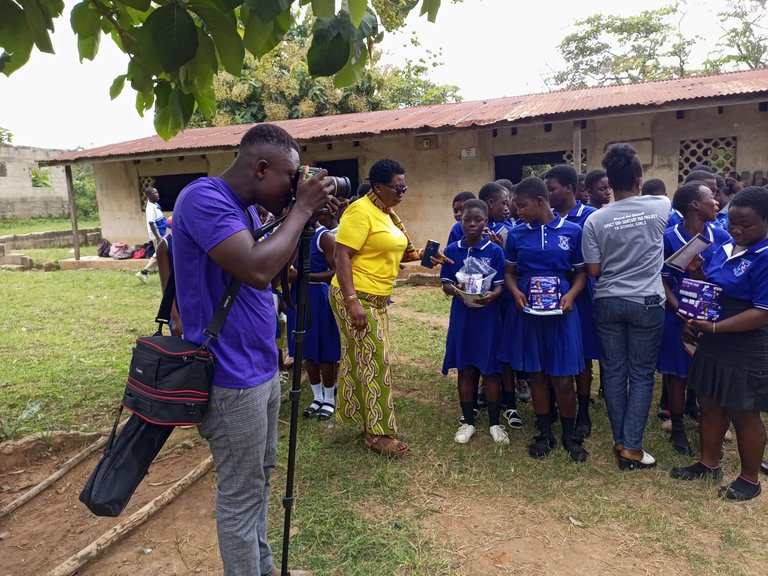 Distribution of items ongoing
---
It was such great moment of joy with KAS Destiny Foundation for such a wonderful heartfelt donation to our young female students. Since they would equally go to other Schools in the District to continue the Distribution, they sought for permission to leave. Before then, the Girls prefect on behalf of the Staff of Anansu Presby Junior High expressed our heartwarming gratitude to KAS Destiny Foundation for their donations. we then had fun 😊 by snapping few pictures with them.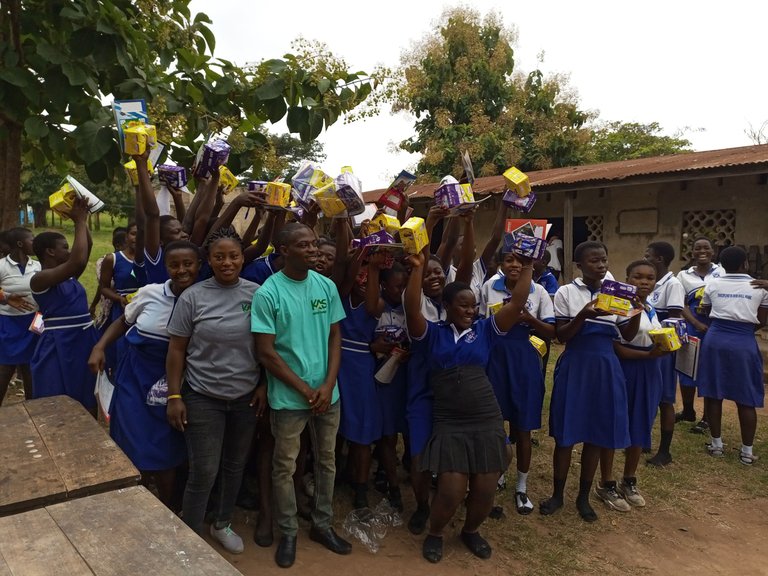 ---
In summary, we are planning to find a well designed project that would benefit all students including the boys in the coming days ahead of us. So that, it would be like the boys are exempted some of these package as we saw today. We thank each and everyone for your immense support.