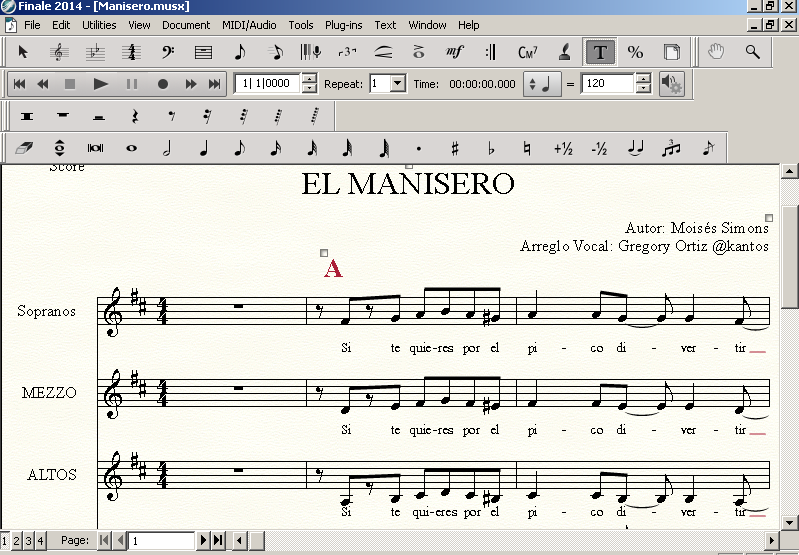 Greetings dear friends, in this opportunity I present you a video of the Arrangement for White Voices that I have made for the piece
'THE PEANUT TREE' / El Manisero
It is a work by
Moises Simons
, it is a very rhythmic and happy piece. It is said that it is the best known song in Cuba.
THE ARRANGEMENT
As for the vocal arrangement, a simple arrangement was made for white voices (women's or children's voices), they are arranged in a homophonic way, which indicates that all the voices are singing simultaneously - and although they make different notes - they all sing at the same time.

THE ORIGINAL SONG
The melody has been versioned more than 160 times. The author of this piece was Moises Simons, a pianist, composer and conductor. Simons was born on August 24, 1889 in Havana (Cuba).
---
THE PURPOSE OF THE ARRANGEMENT
The purpose of this arrangement is to encourage many people who are starting out in the world of choral or multi-voice singing to sing it (according to their vocal register).
---
FORMATING THE ARRANGEMENT
This Choral Arrangement was made using the music transcription software called "Finale". 3 channels (systems) were used to transcribe what each of the voices will sing, placing on top (first) the Soprano's voice (higher voice or 1st voice) carrying the melody, Then the voice of the Mezzosoprano (or 2nd voice) was placed and finally the voice of the Contralto (3rd voice) and to make it more pleasant to the ear the rhythmic accompaniment of the percussion was placed, as well as an electric bass (all done in the same finale software) which makes this arrangement or choral version of great ease for its catchy rhythm.
RIGHTS TO USE THE VOCAL ARRANGEMENT
In view of the fact that this song is so popular in your country (Cuba) and has been versioned so many times, I would like to say that it would be an honor for me to share this simple arrangement, so that it can be used by any choral conductor to set it up and sing it with his choral group.

DISCLAIMER
In this arrangement there was no participation of musicians playing instruments, everything was done by me through the finale software.
---
---
I just have to say that I liked very much to make this simple arrangement or choral version and I would love that many people could sing it.
I leave this link to download from my cloud in MEGA
I also leave the LINK in the comment box of the video so you can download and use it, it is in .mus format to be read by the Finale software, you can download this software from the official website https://www.finalemusic.com/
Thank you for your attention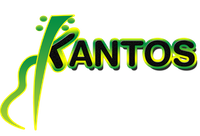 Saludos queridos amigos, en esta oportunidad les presento un vídeo del Arreglo para Voces Blancas que he realizado para la pieza
"El Manisero"
Es una obra de Moisés Simons, es una pieza muy rítmica y alegre. Se dice que es la canción mas conocida de Cuba.
EL ARREGLO
En cuanto al arreglo vocal se hizo un arreglo sencillo para voces blancas (voces de mujeres o niños), están dispuestas de manera homofónica, lo cual indica que todas las voces van cantando simultáneamente - y aunque hacen notas distintas- cantan todas a la misma vez.

LA CANCIÓN ORIGINAL
La melodía ha sido versionada en más de 160 ocasiones. El autor de esta pieza fue Moisés Simons, un pianista, compositor y director de orquesta. Simons nació el 24 de agosto de 1889 en La Habana (Cuba).
---
LA FINALIDAD DEL ARREGLO
Este arreglo tiene como propósito hacer que muchas personas que se están iniciando en el mundo coral o el canto a varias voces se animen a cantarlo (de acuerdo a su registro vocal).
---
REALIZACIÓN DEL ARREGLO
Este Arreglo Coral se hizo usando el software de transcripción musical llamado "Finale" se usaron 3 canales (sistemas) para transcribir lo que cantarán cada una de las voces, colocando arriba (de primera) la voz de la Soprano (voz mas aguda o 1era voz) llevando la melodía, seguidamente se colocó la voz de la Mezzosoprano (o 2da voz) y por último la voz de la Contralto (3era voz) y para hacer mas agradable al oído se colocó el acompañamiento rítmico de la percusión, así como un bajo eléctrico (todo realizado en el mismo software finale) lo que hace de este arreglo o versión coral de gran facilidad por su pegagoso ritmo.
DERECHOS DE USO DEL ARREGLO VOCAL
En vista de que esta canción es tan popular en su país (Cuba) y ha sido versionada tantas veces, me permito decir que sería un honor para mí compartir este sencillo arreglo, con el propósito de que sea utilizado por cualquier director coral para montarlo y cantarlo con su agrupación coral.

DESCARGO RESPONSABILIDAD
En este arreglo no hubo participación de músicos ejecutando instrumentos, todo fue realizado por mi persona a través del software finale.
---
---
Solo me basta decir que me ha gustado mucho realizar este sencillo arreglo o versión coral y que me encantaría que muchas personas pudieran cantarlo.
Dejo este enlace para la descarga desde mi nube en MEGA
Igualmente en la caja de comentarios del vídeo para que puedan descargarlo y usarlo, está en formato .mus para ser leído por el software Finale, pueden descargar dicho software desde la página oficial https://www.finalemusic.com/
Gracias por su atención