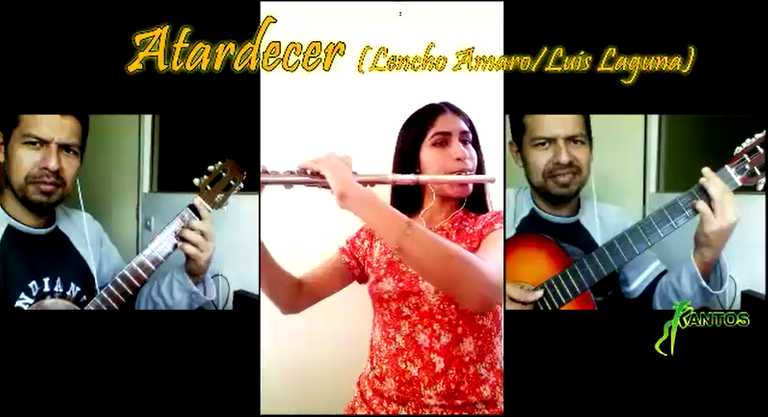 AMANECER | OPENMIC SEMANA 10
---
---
---
---
[ENGLISH VERSION]
---
Pleased to be one more week sharing our music in the Hive OPEN MIC Contest, in this week 10. This time we present the song:
ATARDECER / Sunset
As for the work there are many things to say: It is a beautiful Venezuelan waltz, composed by Luis Laguna and Lencho amaro, is 3 / 4, begins in the key of A minor and goes to its relative C major.
Letra de la Canción
ATARDECER Lyrics: Luis Laguna Music: Lencho Amaro
The sun sets in the evening
dusk, dusk, dusk,
nuance the entrance of the night
and a very beautiful moon
begins to appear. (Bis)
Like the sunset
That's you, you little doll like no other.
Nice are your eyes
and your lips of coral shade
I'd like to feel,
your black hair caressing
and to rhapsodize in your arms
watching the sunset. (Bis)


Our Version
This week the talented Gabriela Lunar
@flute.gabi
is on the transverse flute, accompanied by my person Gregory Ortiz
@kantos
on the Cuatro (on the left) and on the guitar (on the right).
Song Score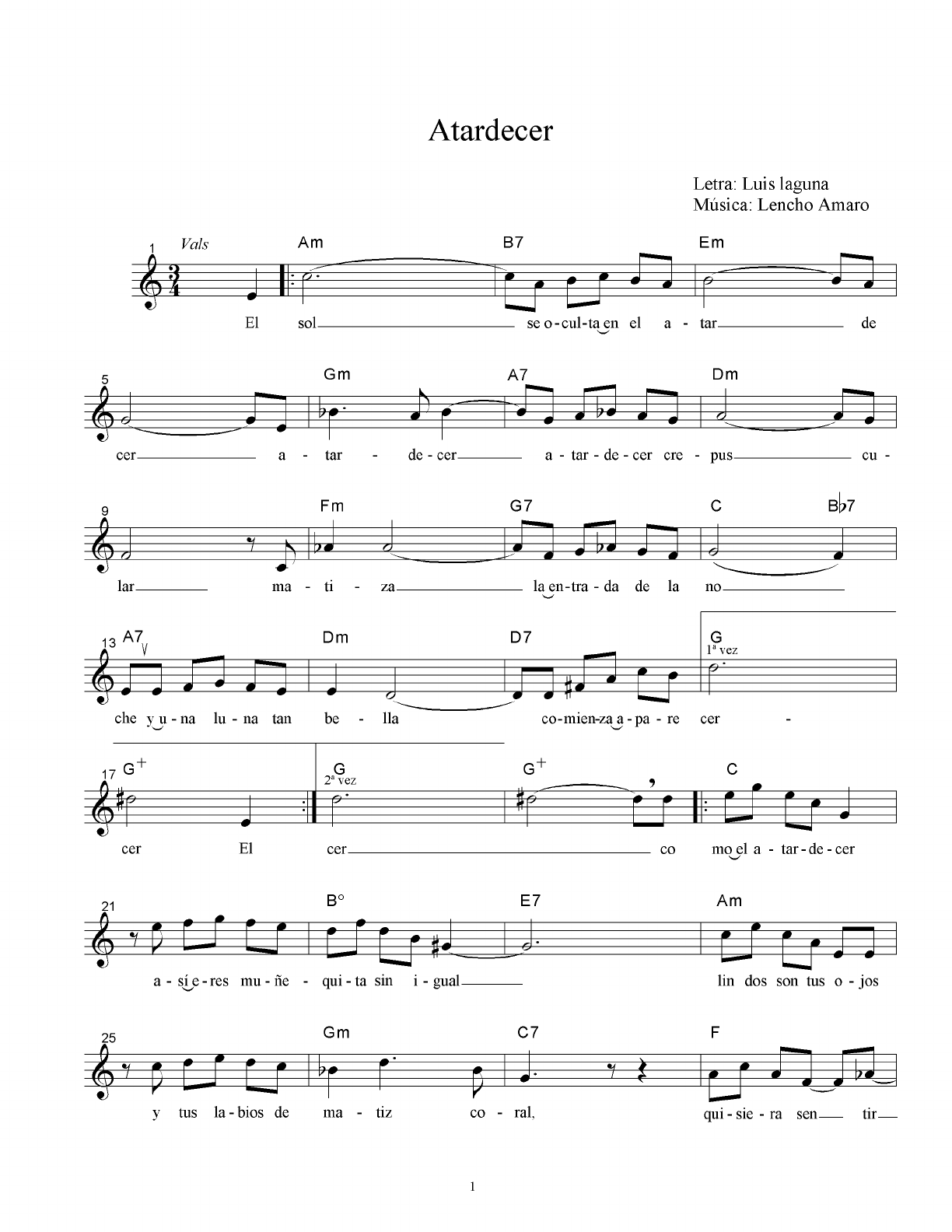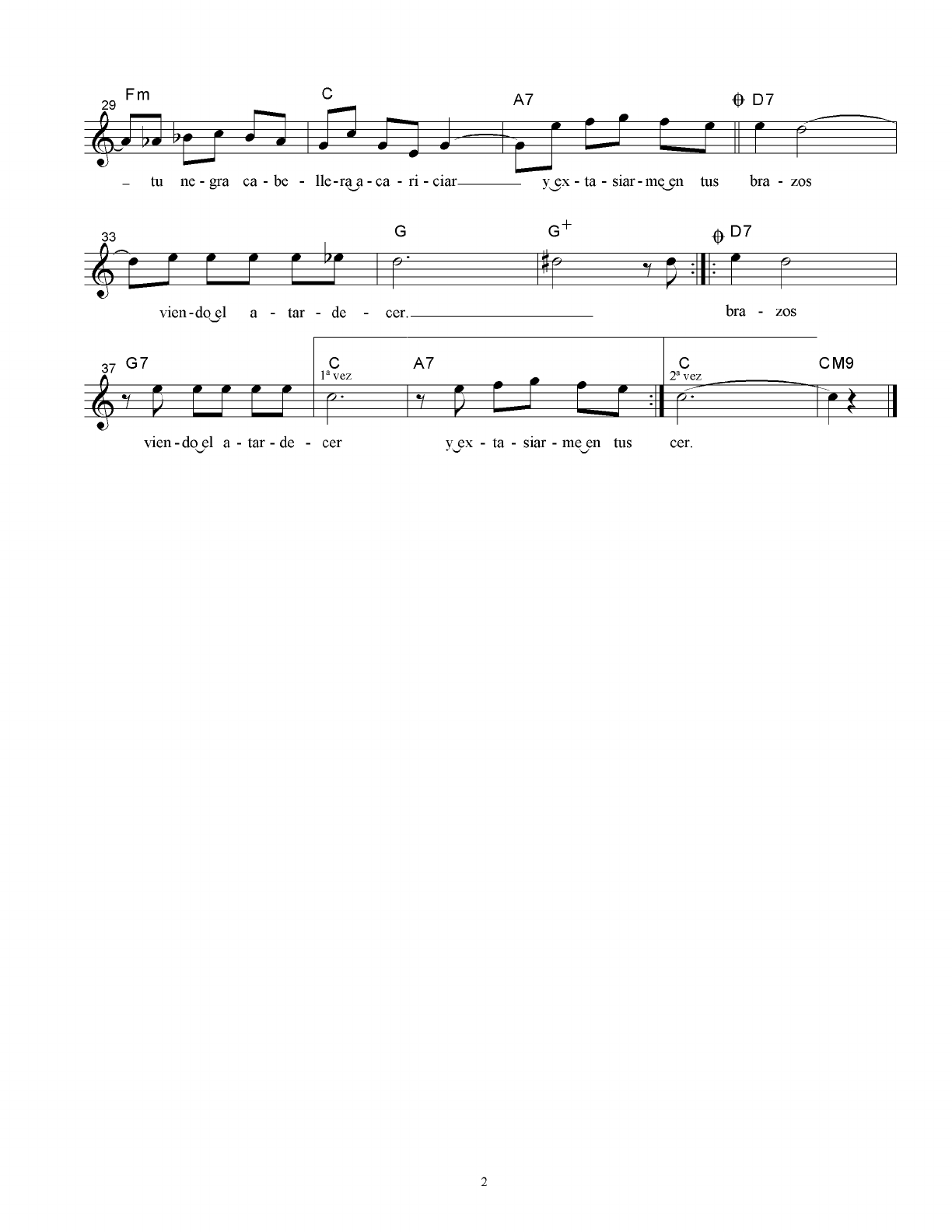 We hope you liked our version as much as we did.
---
---
[SPANISH VERSION]
---
Complacidos de estar una semana mas compartiendo nuestra música en el Concurso Hive OPEN MIC, en esta semana 10.
En esta ocasión presentamos la canción:
ATARDECER
En cuanto a la obra hay muchas cosas por decir: Es un hermoso vals venezolano, compuesto por Luis Laguna y Lencho amaro, está a 3/4, inicia en la tonalidad de La Menor y pasa a su relativo Do Mayor


Letra de la Canción
ATARDECER
Letra: Luis Laguna
Música: Lencho Amaro
El sol se oculta en el atardecer
atardecer, atardecer crepuscular,
matizan la entrada de la noche
y una luna muy bella
comienza a aparecer. (Bis)
Como el atardecer
así eres, muñequita sin igual
lindo son tus ojos
y tus labios de matiz coral
quisiera sentir,
tu negra cabellera acariciar
y extasiarme en tus brazos
viendo el atardecer. (Bis)


Nuestra Versión
En esta semana la talentosa Gabriela Lunar
@flute.gabi
está en la flauta transversa, acompañada por mi persona Gregory Ortiz
@kantos
en el Cuatro (a la izquierda) y en la guitarra (a la derecha).
Partitura de la Canción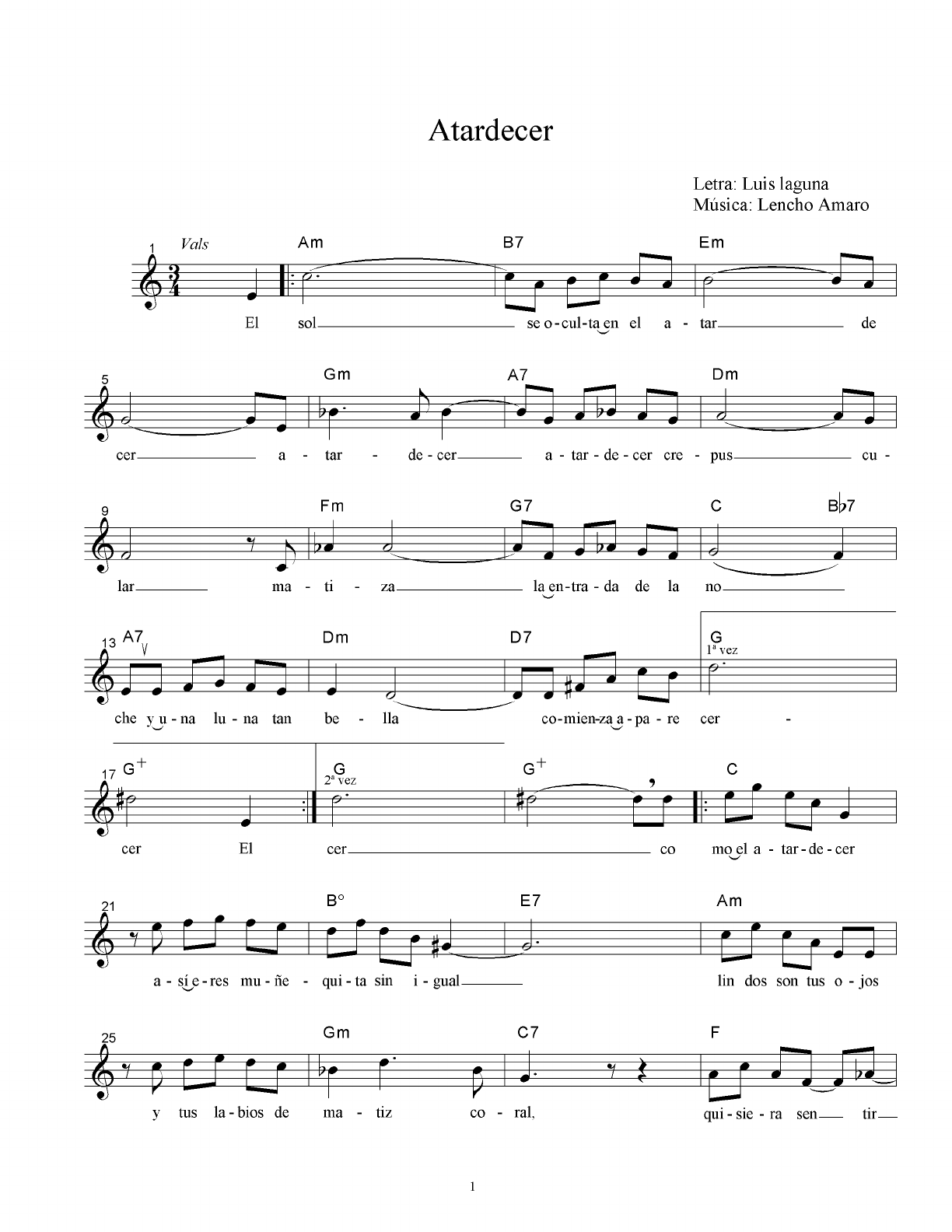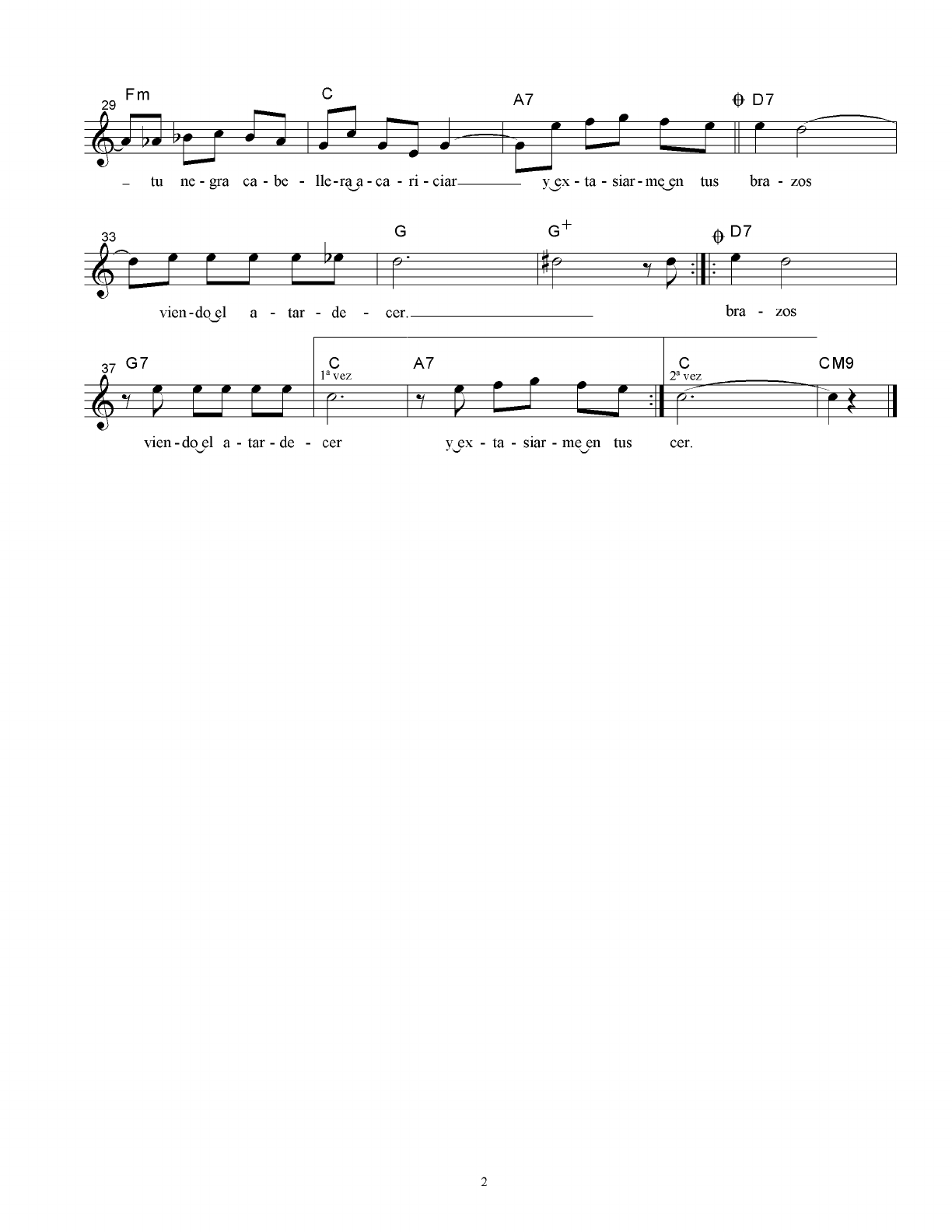 Esperamos les haya gustado nuestra versión tanto como a nosotros.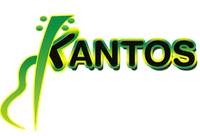 ---
▶️ 3Speak